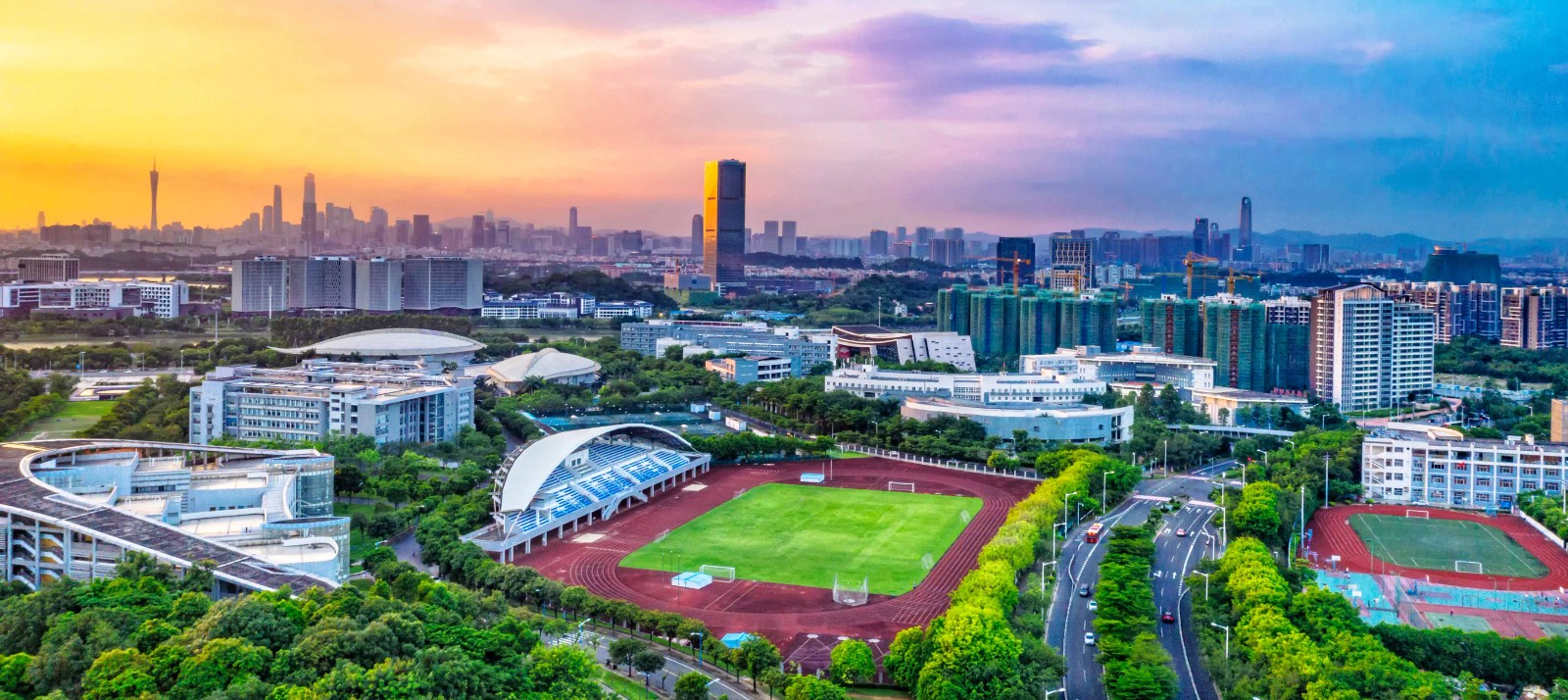 It is hard to imagine a year with higher highs and lower lows than 2021. Besides the joy of the signing ceremony at the Shanwei campus of SCNU, there were other great achievements for us, such as the approval of new research centers, new honors for professors and students, and meaningful conferences and academic activities. Honestly, we think it would be impossible to have another year like 2021 again, which truly left an impression on everyone.
Below, some of these top stories can help you to review SCNU over the course of the year, a looking glass that shows you what the year 2021 here is like.
JANUARY 2021
TOP STORY: SCNU hits a record high with 3 first prizes in science research.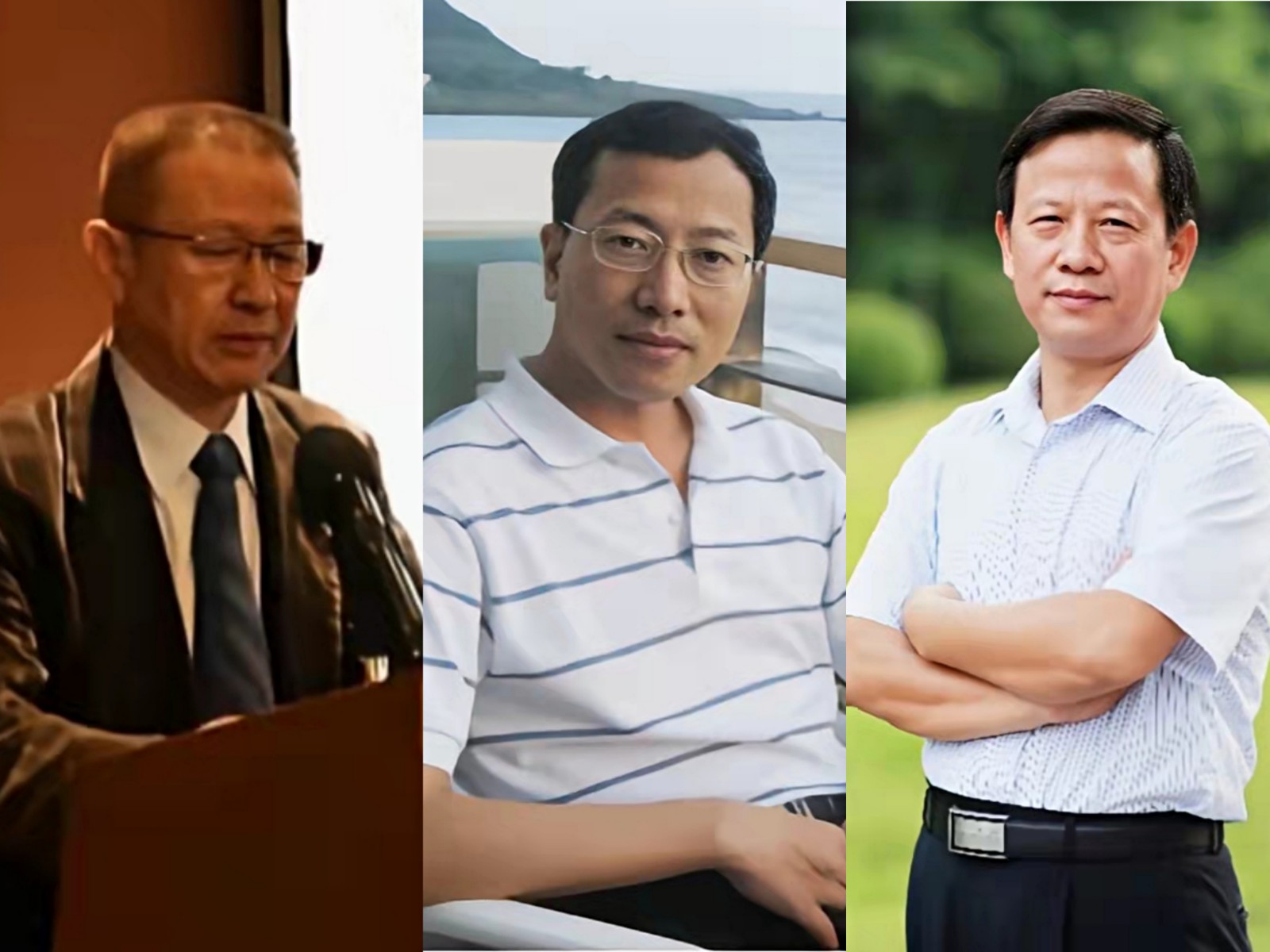 Early this year, SCNU won the first prize in three categories in the 8th Science Research Famous Achievement Award in Higher Institution, ranking No.1 in Guangdong province. It is the most influential prize in the field of humanities and social sciences in China. Three works in the fields of Marxism, Psychology and P.E. respectively stood out.
What about other crucial news in January? On the scientific front, SCNU Guangdong-Hong Kong Joint Laboratory on Quantum Matter made great progress, having its research result published in Physical Review Letters on January 8. Also in this month, the SCNU Chinese Bridge online winter course was launched for overseas students to learn the Chinese language and learn about Lingnan culture.
FEBRUARY 2021
TOP STORY: SCNU professor won Collaboration and Innovation Achievement Award.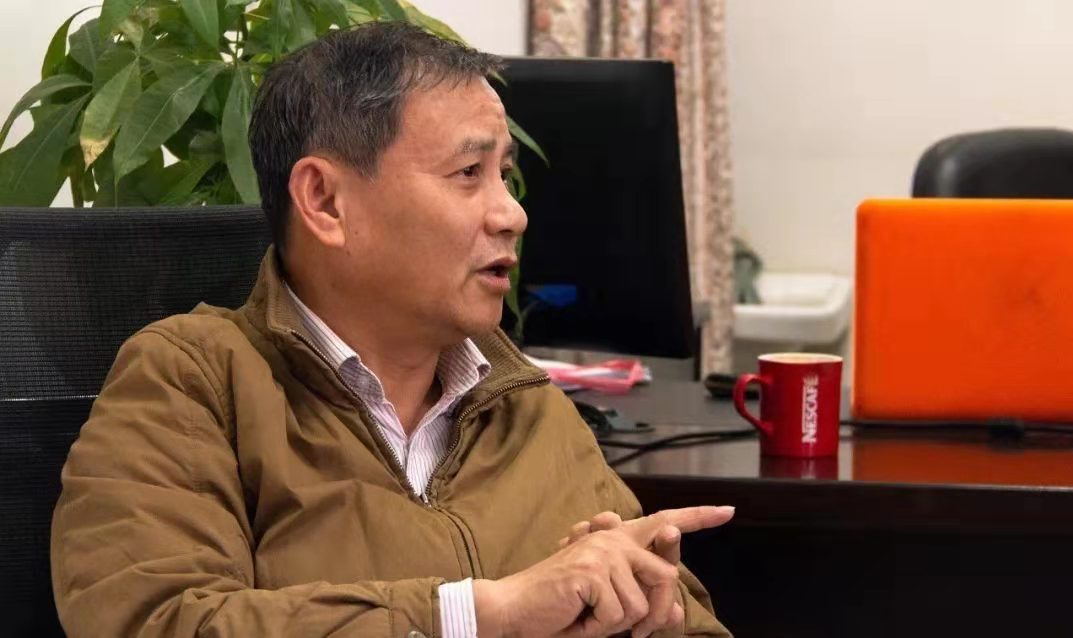 Zhang Weiguang, a professor of the School of Chemistry of SCNU, won the China Industry-University-Research Collaboration and Innovation Achievement Award. Zhang devoted himself to solving the issue of chirality and finally broke the technology monopoly, enabling Chinese pharmaceutical companies to apply this technique.
MARCH 2021
TOP STORY: SCNU realizes another 22 First-class Undergraduate Majors.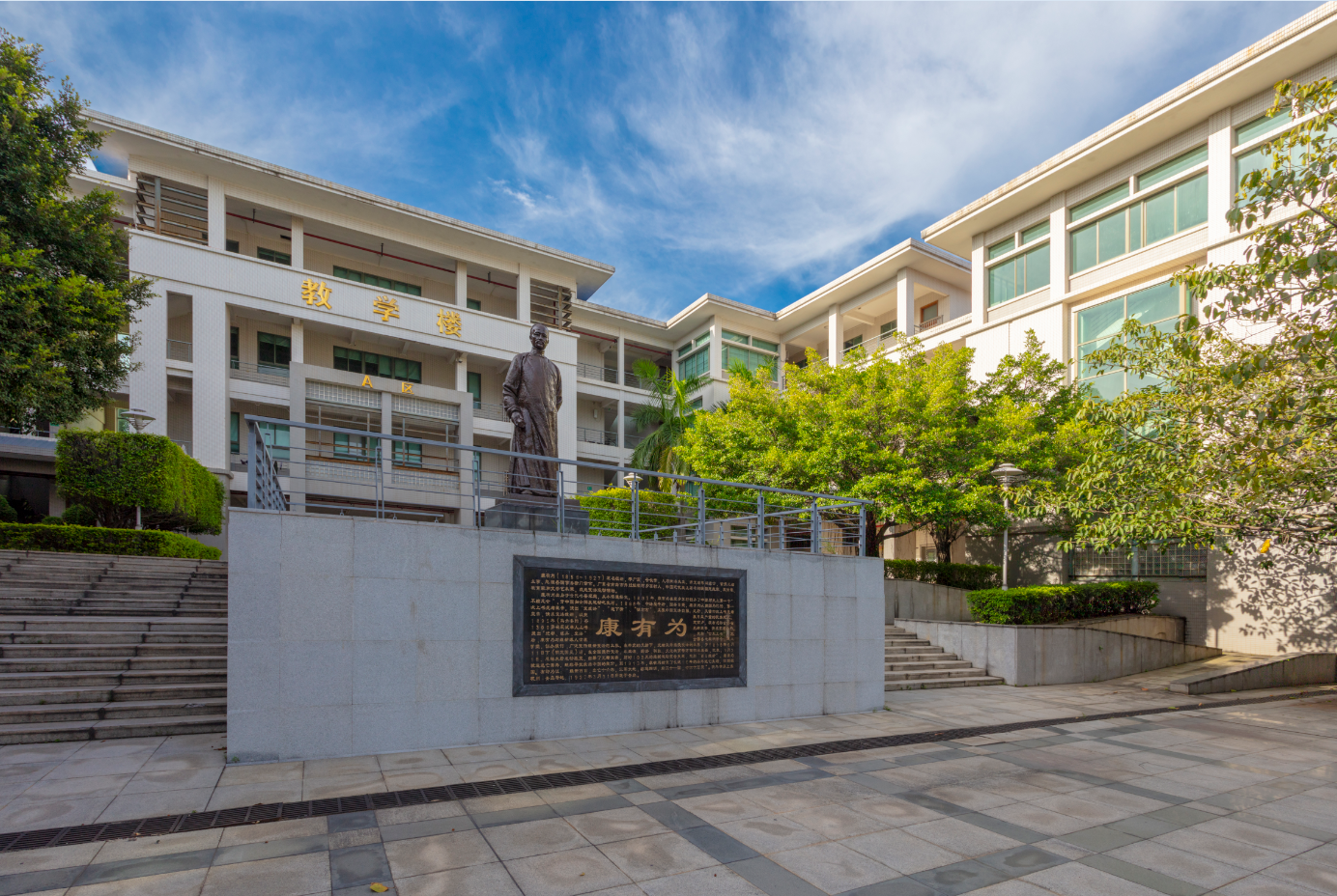 Another twenty-two SCNU majors were selected into the category of First-class Undergraduate Majors in China. So far, SCNU has 28 national and 47 provincial first-class undergraduate majors in development.
There was a lot more to celebrate in March. Two research centers of SCNU, the Hong Kong and Macao Research Center and the East Timor Research Center were approved as national and regional research centers. What's more, SCNU established cooperation with Huawei in jointly nurturing ICT professionals in SCNU.
APRIL 2021
TOP STORY: SCNU holds a Teacher Training Accreditation Conference.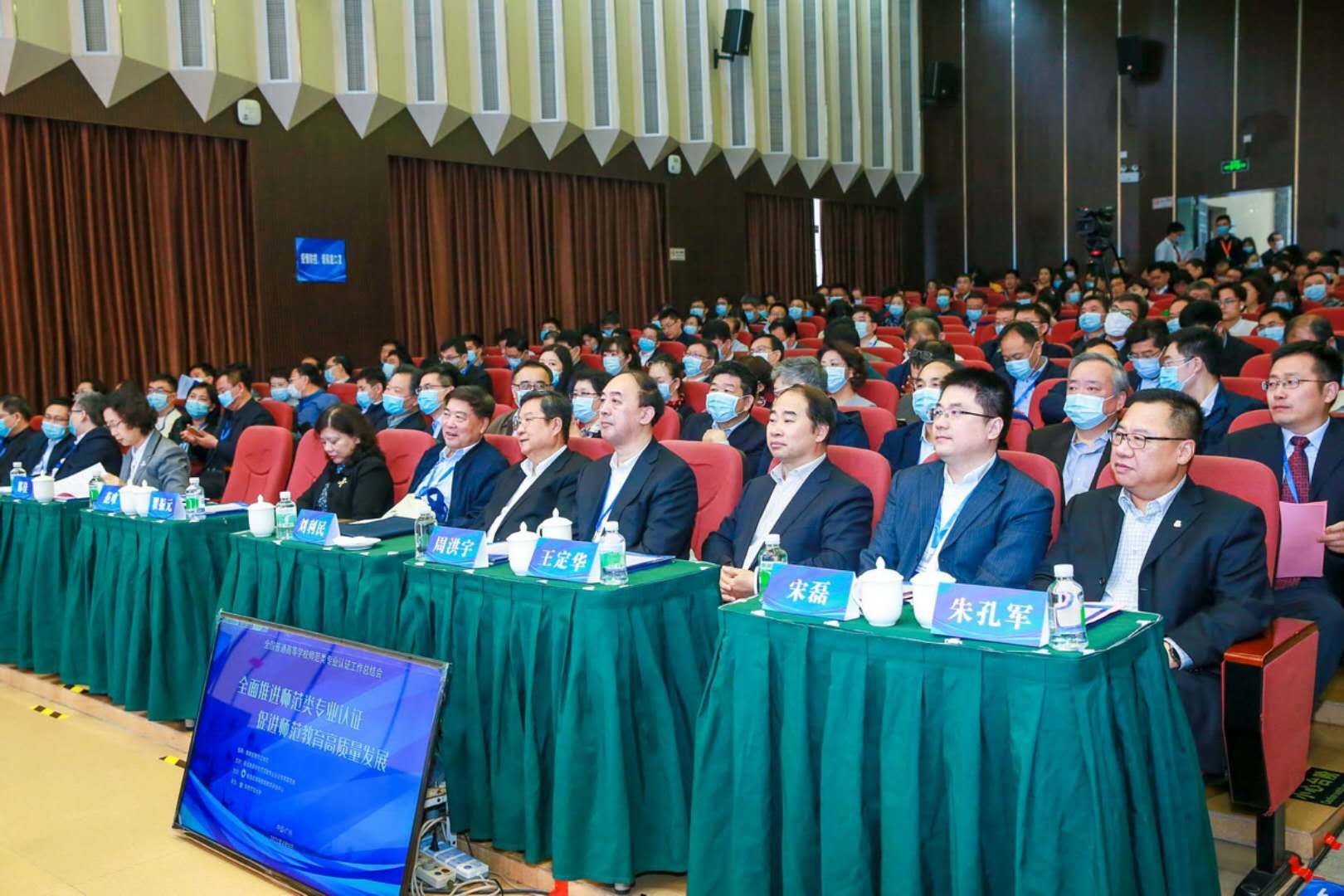 With the theme of Promoting Teacher Training Accreditation and High-Quality Development of Teacher Training, a national conference on the accreditation of teacher training courses and a forum for teacher training accreditation exchange were held at SCNU.
Besides, two researchers from SCNU were named in the Top 2% Scientists of the World, and Dr. Wang Jinhui became the first and only Chinese scholar to win the Somerfeld-Ziskind Research Award. As for more professional skills prizes, SCNU also won a championship in the RoboMaster 2021 University League (Guangdong Province), and 12 awards in the National Teaching Innovation Contest in April.
MAY 2021

TOP STORY: The Signing Ceremony of the Shanwei campus of SCNU was held.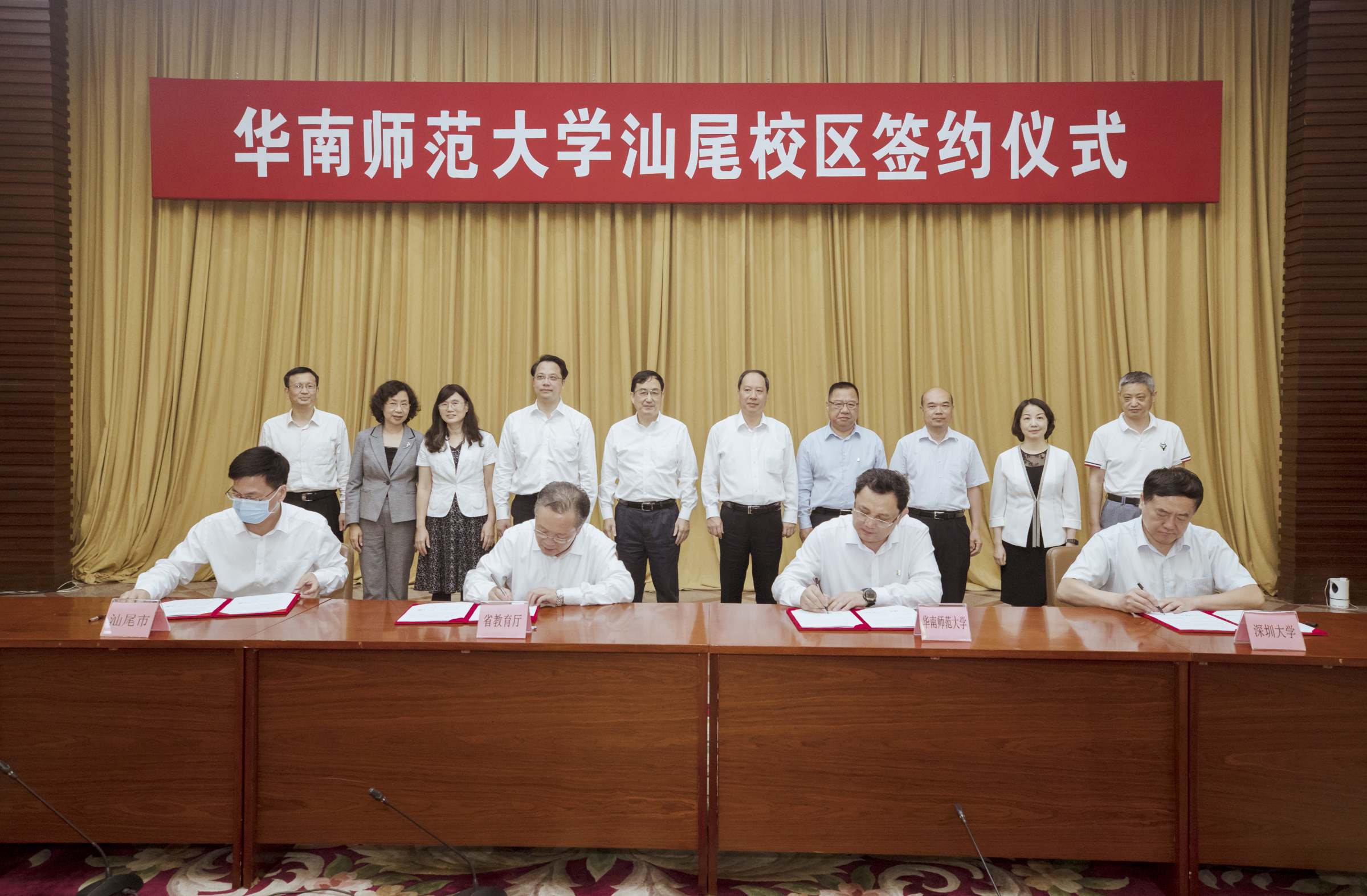 The signing ceremony at the Shanwei campus of SCNU was held successfully. As an integral part of SCNU, the Shanwei campus is also the first university campus belonging to Project 211 (National Key Universities) and Double First-Class University built in less a developed area of Guangdong province.
Additionally, another cooperation agreement was signed by SCNU and Tencent. They will cooperate comprehensively to contribute to the reform and innovation of teacher education. Moreover, the Joint Program between SCNU and the University of Aberdeen was approved, which marked the launch of China's first AI project run by a Sino-foreign educational institute, also the first of its kind at SCNU.
Not only that, SCNU postdoc Pu Jia has been the first Chinese to win the Southwood Prize, while Professor Li Sheng won the first prize of the Guangdong Natural Science Award in 2020.
JUNE 2021
TOP STORY: SCNU approved to build Key Laboratory for Chip and Integration Technology.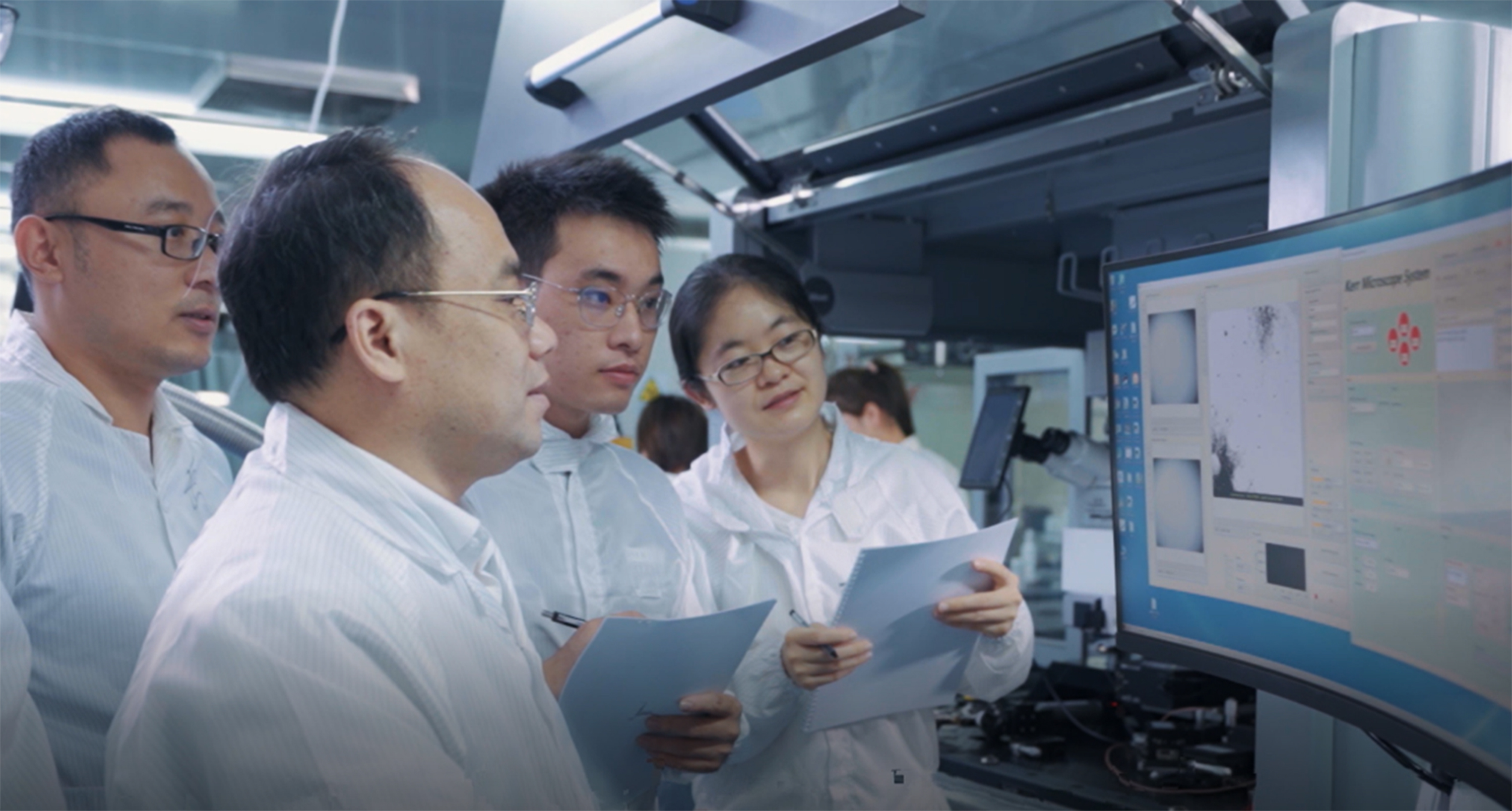 The establishment of the Key Laboratory for Chip and Integration Technology at SCNU was officially approved by the Department of Science and Technology of Guangdong province. It aims to solve major technical problems and strives to produce significantly original achievements, thus promoting the development and upgrading of the semiconductor chip industry for the whole country.
In a quite different field, SCNUers also made great achievements in the 20th China University Swimming Championship by winning 4 gold, 5 silver, 1 bronze and 2 group awards. For 2021 graduates, the commencement and degree-conferring ceremony was held in June as well.
JULY 2021
TOP STORY: SCNU makes history in the Sixth Challenge Cup.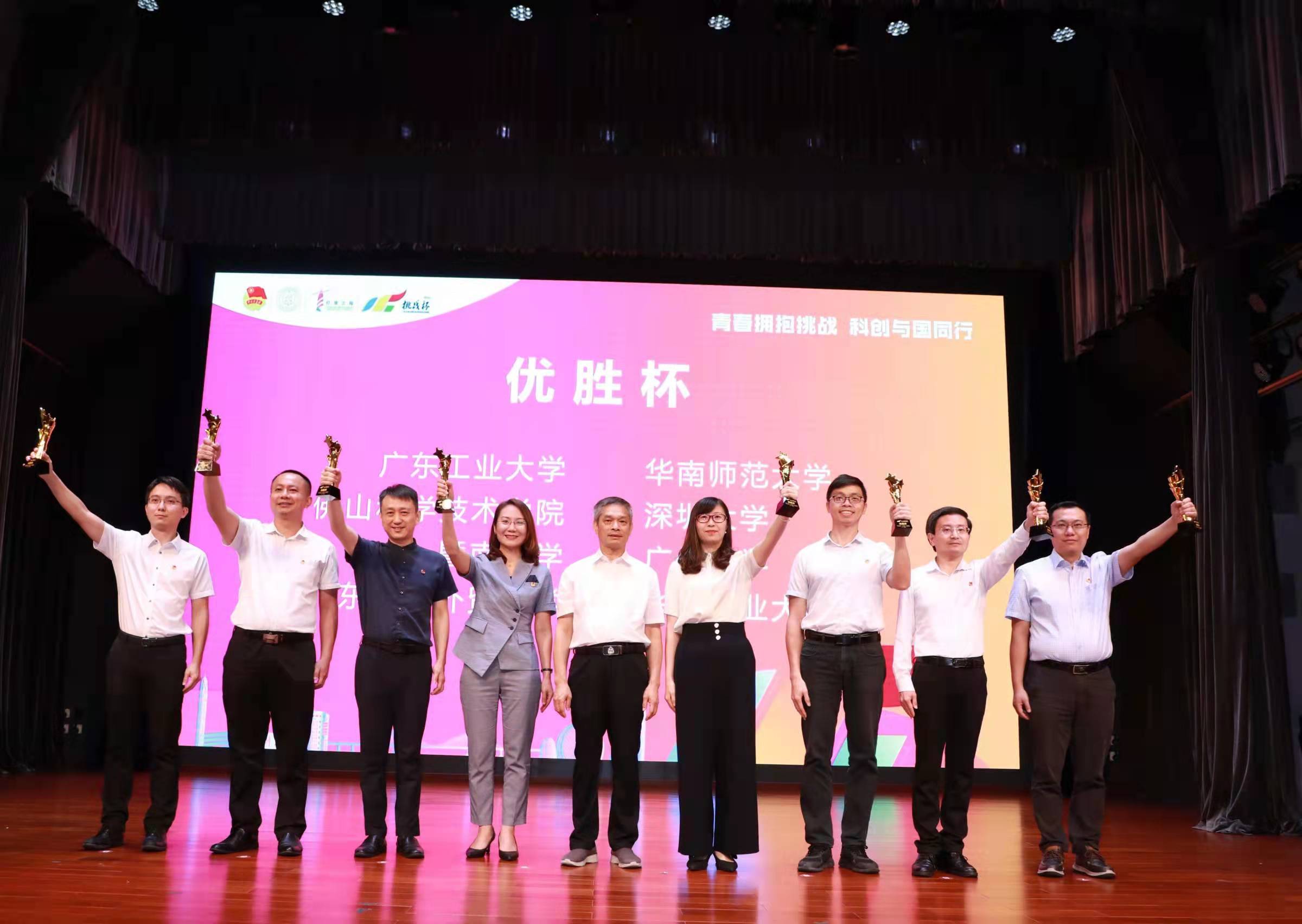 32 projects of SCNU have all received awards in the Sixth Challenge Cup, winning 11 special awards, 8 first prizes, 12 second prizes and 1 third prize, the total score of which ranking 3rd in Guangdong province.
AUGUST 2021
TOP STORY: SCNU has been granted two key projects of the National Natural Science Foundation.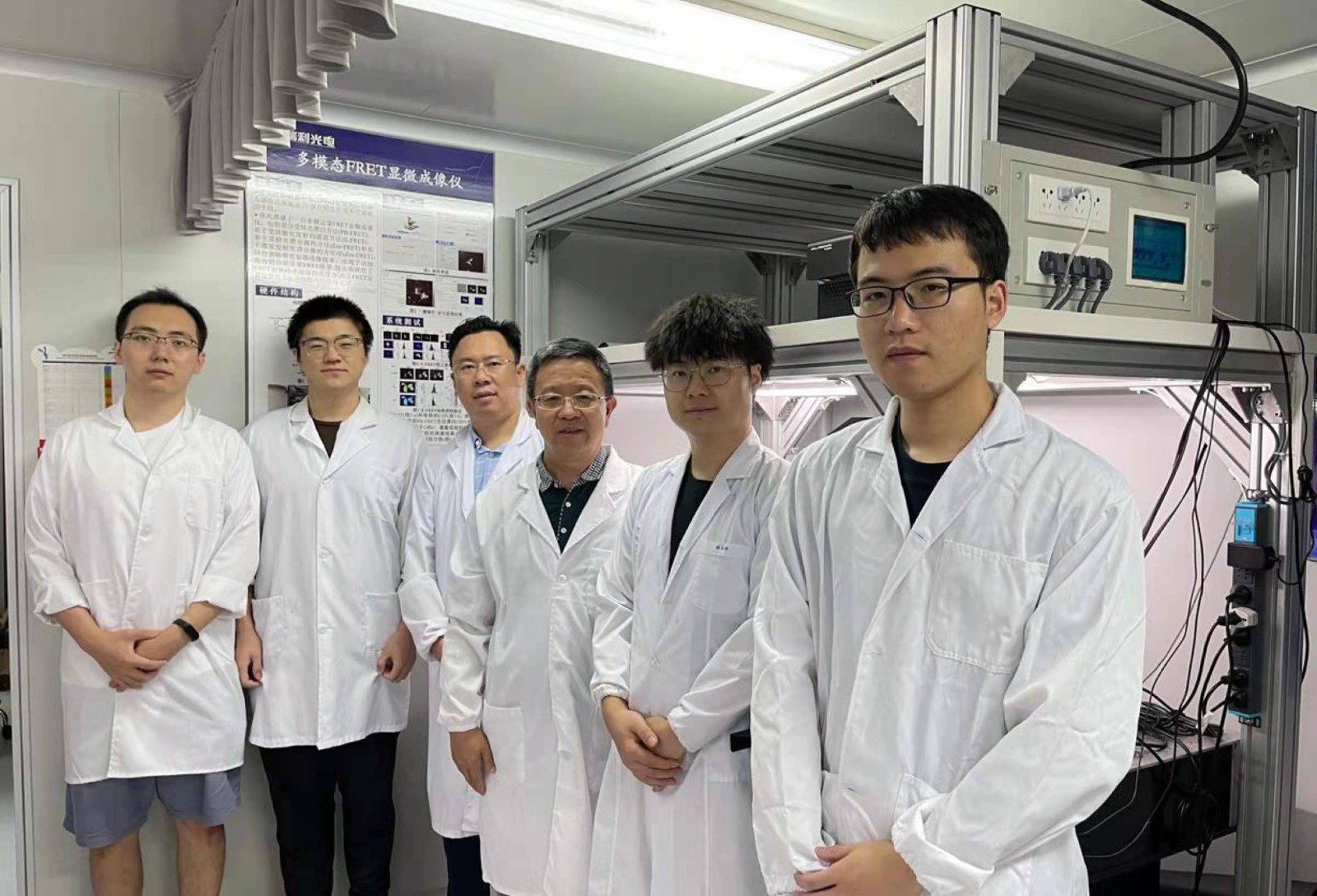 Two projects led by Professor Ding Shijin of the School of Mathematical Sciences and Chen Tongsheng of College of Biophotonics were approved by the National Natural Science Foundation. This year 114 research projects at SCNU have received a total of 54.8 million worth of funding from the National Natural Science Foundation of China (NSFC). Among the funded projects are 2 Key Programs, 2 Excellent Young Scientists Fund projects, 58 general programs and 52 Young Scientists Fund projects.
SEPTEMBER 2021
TOP STORY: SCNU's Shanwei campus embraces its first batch of students.
SCNU welcomed its first batch of undergraduates on its new campus located in Shanwei, Guangdong province, on September 12 and 13. SCNU is the first university to teach undergraduate students in this city.

In the area of social sciences, 36 projects stood out for approval and received funding from the National Social Science Foundation of China in 2021. The number of projects approved ranks 3rd among universities in Guangdong, 6th among national teacher training colleges and 24th among universities nationwide. What's more, in this month, 8 achievements of SCNU received awards in the Sixth National Award for Outstanding Achievements in Educational Scientific Research, ranking first in the number of awards among universities in Guangdong province.
OCTOBER 2021
TOP STORY: SCNU players win 4 gold medals at 14th National Games.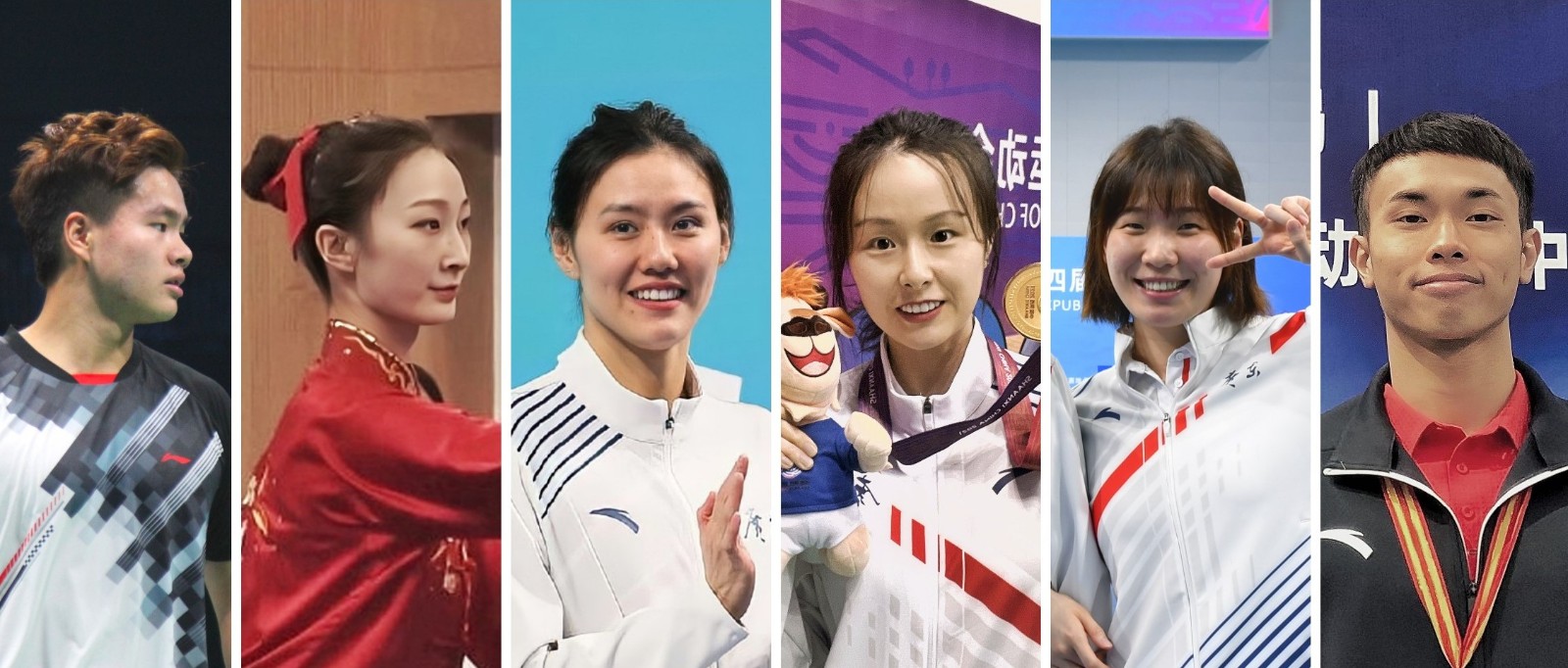 The 14th Games of the People's Republic of China closed in Shaanxi province on September 27, with athletes from SCNU winning 4 gold medals, 3 silver medals and 6 bronze medals. SCNU postgraduate Liu Xiang won the race at 23.97 seconds, breaking her own Asian record of 24.03 seconds.
Other news that sparked readers' interest in October? The council of the STAR collaboration approved the application of SCNU and a postdoc of SCNU won the Youth Award of the Entomological Society of China.
NOVEMBER 2021
TOP STORY: The world's first International Chinese Language Teachers' Training School was established at SCNU.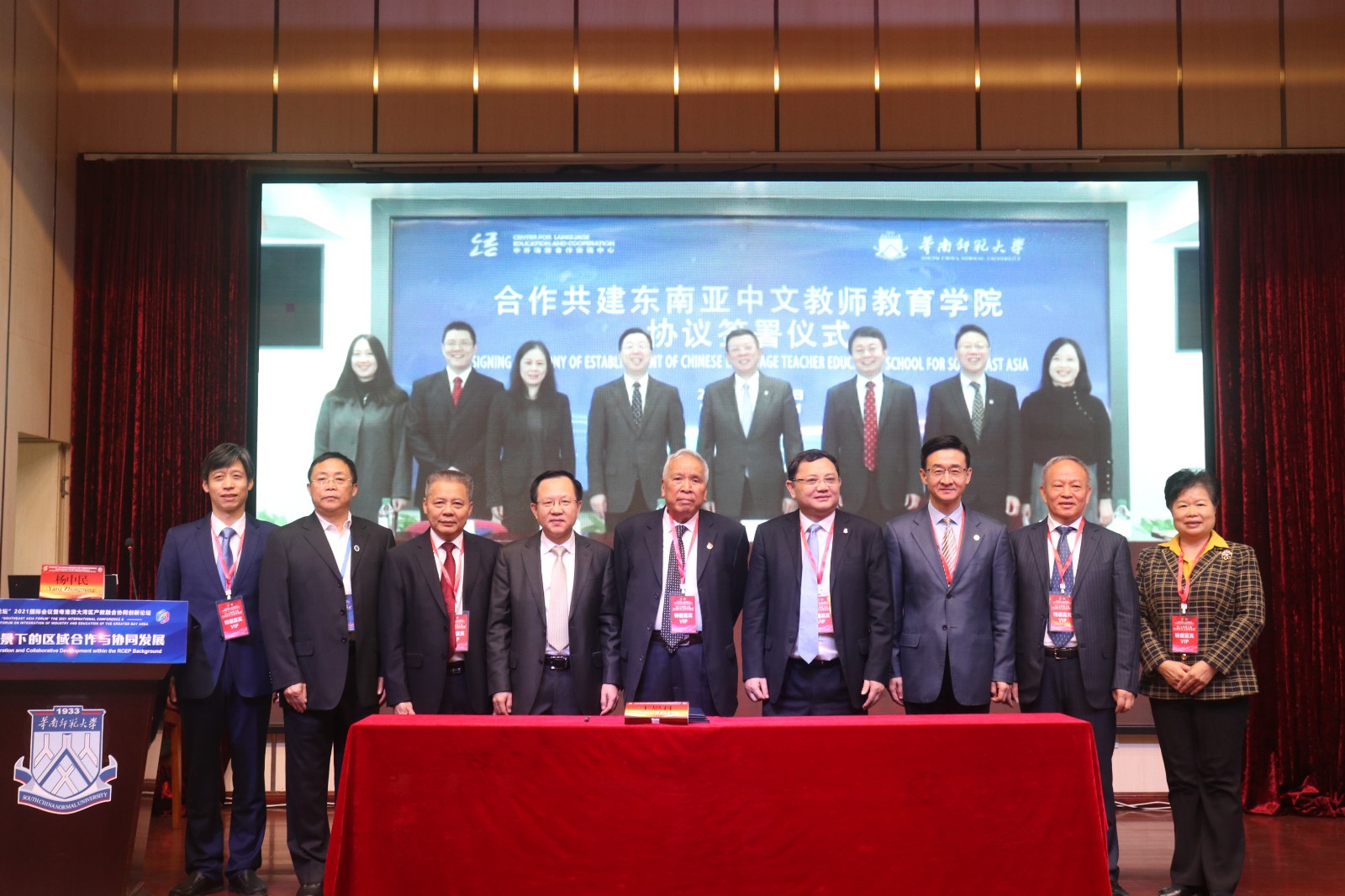 This school has been jointly set up by the Center for Language Education and Cooperation of the Ministry of Education and SCNU. It is committed to building a high-quality Chinese communication system in Southeast Asia and strengthening the training of high-level international Chinese and ASEAN talents. SCNU has always been committed to cultural exchanges between China and other countries. November also marked the decennial of the unveiling of the Confucius Institute at the University of Latvia, which was jointly built and developed with SCNU.
Readers also gravitated to the 2021 Best Chinese Subjects Ranking with 30 first-level disciplines of SCNU were selected and news that an SCNU postdoc became the only Chinese to win the APA Div. 3 Early Career Awards 2021.
DECEMBER 2021
TOP STORY: SCNU's 14th Five-Year Plan.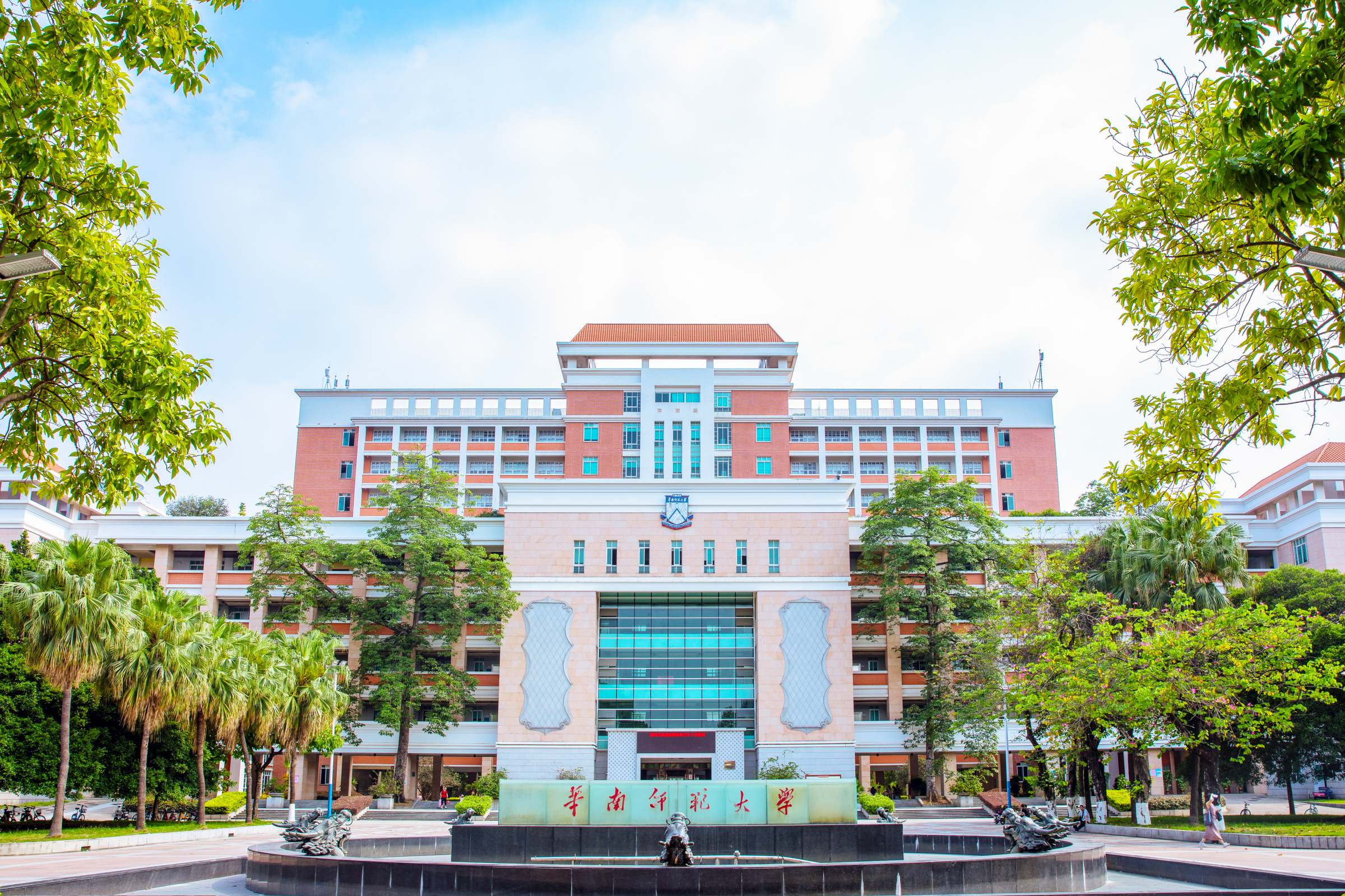 The plan leads the way to build a world-class teacher training university with Chinese characteristics. It summarizes the main achievements of the school during the 13th Five-Year Plan period, analyzes the problems and guides the school's development during the next plan period. What's more, SCNU laboratory was selected into the first batch of philosophy and social sciences laboratories in China. This laboratory focuses on Children and Adolescents' Reading and Development, based on the frontier scientific issues of reading and development in children and adolescents.
On the scientific side, co-founded by SCNU and the Chinese Chemical Society, Renewables was selected into the Excellence Action Plan for China's STM Journals as a high-start journal in 2021. It is the first time that a journal of SCNU has been selected for this program.
---
Source from SCNU
Written by He Anqi, Zhang Xuanhui, Wang Ziqiao, Lin Zihao, Yang Yi.
Proofread by Edwin Baak
Edited by Li Jianru
What to read next: