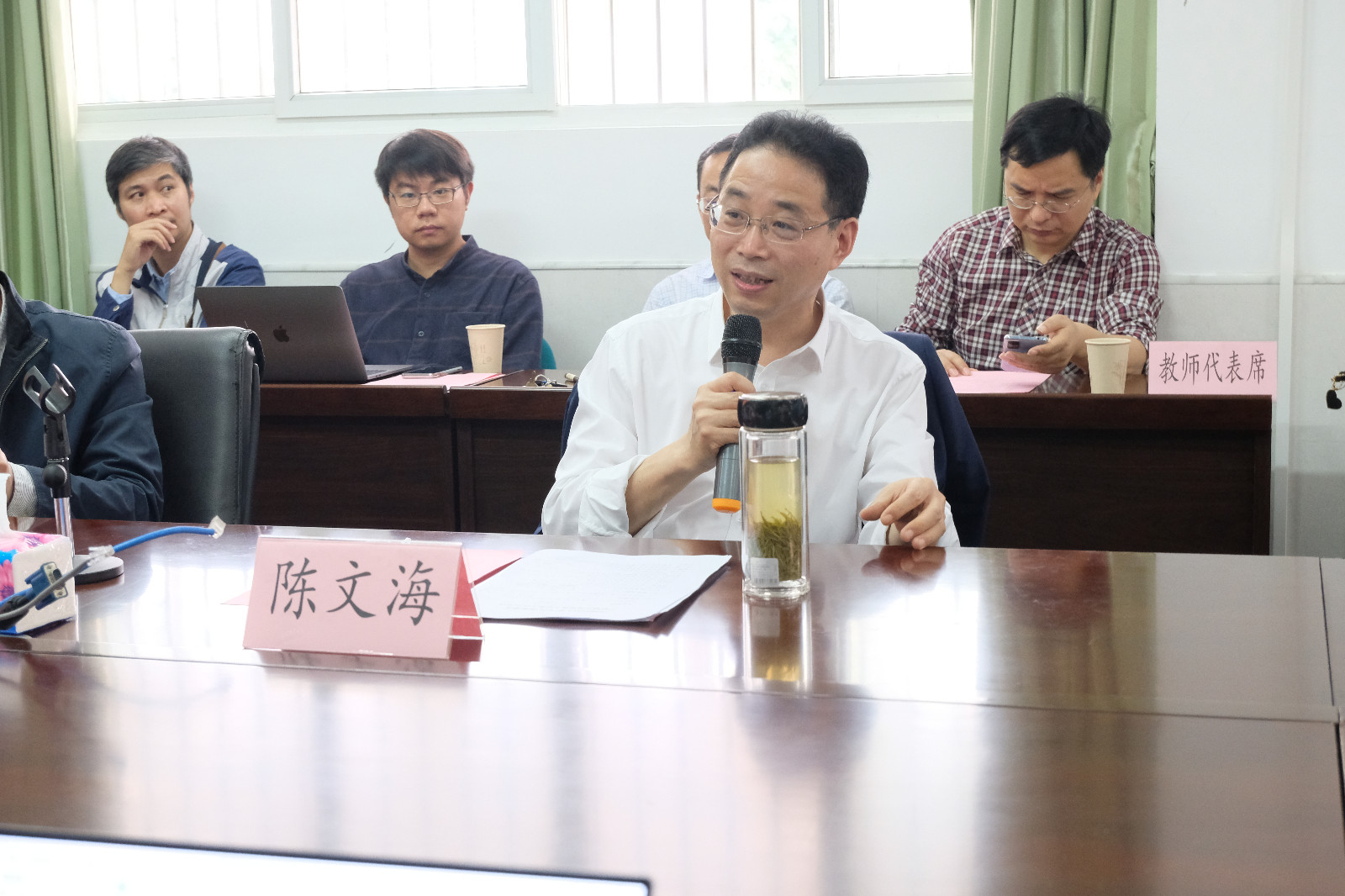 SCNU held a meeting with Huawei enterprise to discuss cooperation in nurturing ICT professionals at the School of Computer Science of SCNU on Friday. This marks a further step in the university-industry collaborative education program of the two organizations.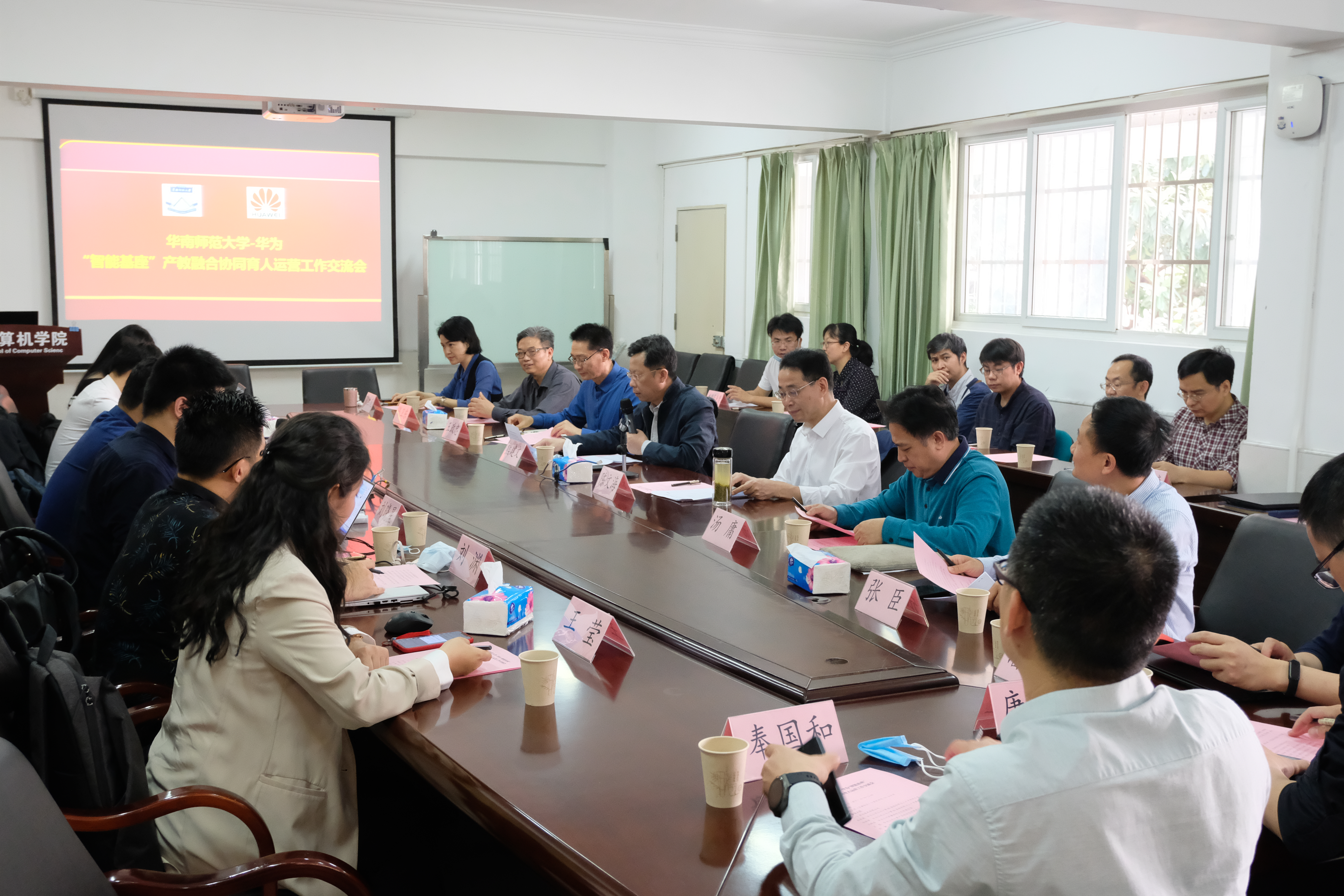 Representatives from SCNU and Huawei discuss cooperation in nurturing ICT professionals
Chen Wenhai, vice president of SCNU, said that SCNU attaches great importance to the development of the program and the especially established a task force and relevant functional department to this purpose. He said that efforts have been made to reform relevant undergraduate courses, experiments and practical teaching methods, deepen university-industry cooperation, and cultivate and move innovative talents into the field of information technology.
Chen stressed that all faculty members should realize that the program is not only of strategic significance to SCNU and Huawei, but the country as well. He urged them to strengthen cooperation with Huawei and carry out course innovation in line with requirements of the program, bringing SCNU's characteristics into full play.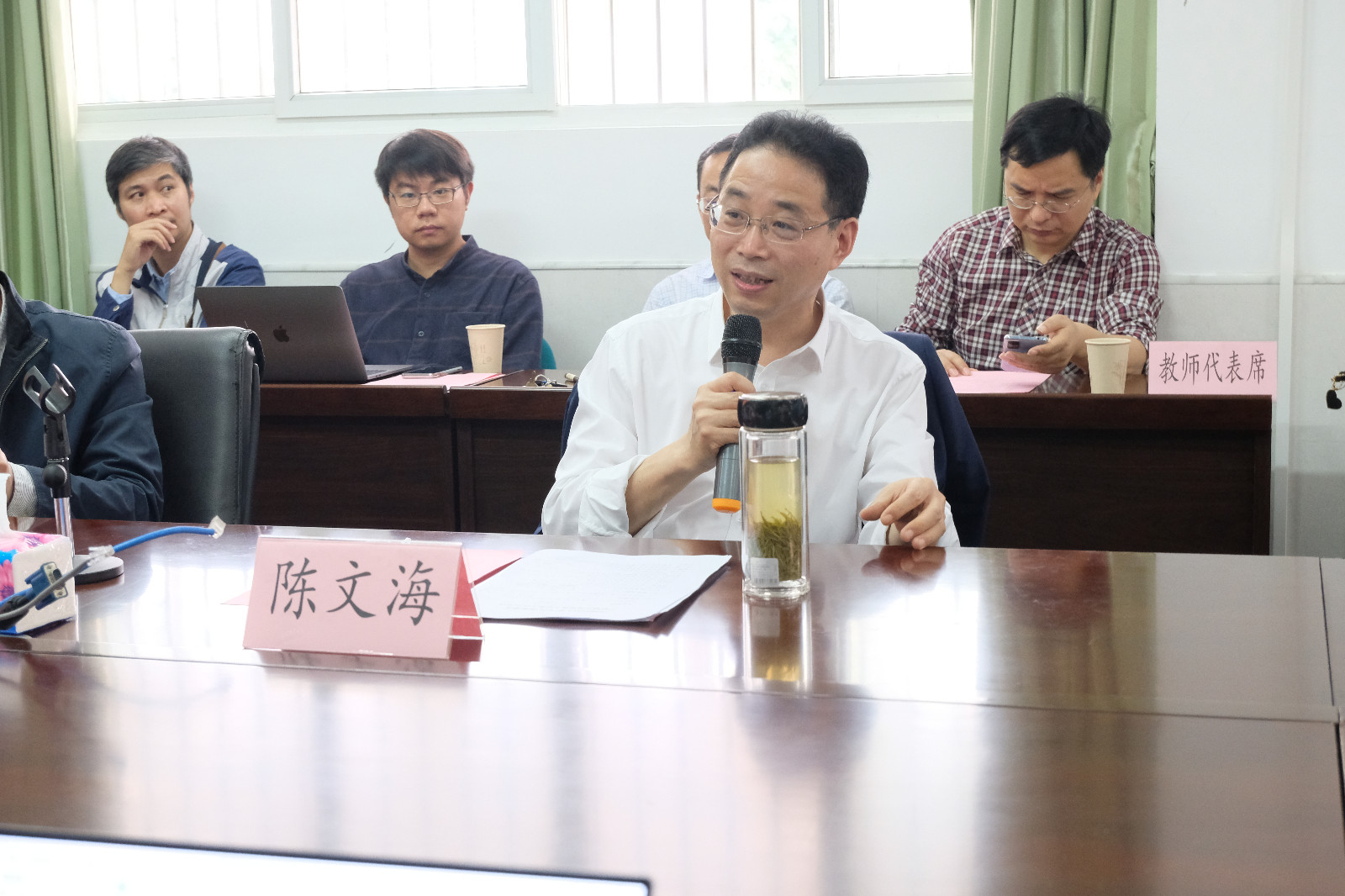 SCNU Vice president Chen Wenhai addresses the meeting
Yang Xiuhu, director of the Research and Talent Development Department of Huawei Cloud & AI BG, said that Huawei's technical experts will one-on-one support teachers to carry out curriculum development, experimental teaching reform and student innovation activities. Huawei will also provide competitions, forums and other activities for SCNU teachers and students to become more familiar with Huawei's technology and cultivate more outstanding innovation talents in ICT technology.
Tang Yong, dean of the School of Computer Science, outlined what has been done in the base construction, including the establishment of co-construction courses, the standardized asset management of hardware resources supported by Huawei, the training of involved teachers, the establishment of a "Smart Base" student community, and the one-on-one communication between experts and teachers.
The university-industry collaborative education program, initiated by the Ministry of Education and Huawei in September 2020, aims at promoting integration between industry and education and establishing an efficient training system so as to nurture high-quality talents for the development of Huawei Cloud industries and chips, such as Kunpeng, Shengteng. It has been carried out in dozens renowned universities across the country, such as Tsinghua University and Peking University.
SCNU joined in the program in December of 2020 when its president Wang Enke led a team to the Songshan Lake Institute of Huawei to inaugurate the project. Currently the schools involved in the development of the program have increased to four, namely, the School of Computer Science, the Software College, the School of Economics and Management and the School of Physics and Telecommunication Engineering.
Moving forward, SCNU and Huawei will deepen integration between industry and education as well as promote the reform of relevant courses to cultivate more ICT innovative talents. Moreover, Huawei and SCNU will also co-construct an autonomous and controllable AI ecosystem and thus improve the ability of universities to deal with bottleneck problems concerning core technologies, a source with the school department in charge of the project said.
---
Source from the SCNU News Center
Written by Guo Zekai
Proofread by Edwin Baak
Edited by Li Jianru

What to read next: