During April 4-10, the "High-end Forum on Environmental Science and the Inaugural Meeting of the Environmental Research Institute of South China Normal University (SERI)" was held in the International Conference Hall of the SCNU University Town Campus. Professor Ying Guangguo, selected candidate of the "Program for High-Level Overseas Talents" introduced by the Chinese Academy of Sciences and winner of the National Science Fund for Distinguished Young Scholars took office as dean of the SERI. About 40 experts and scholars, academicians, Changjiang scholars and national distinguished young scholars attended the meeting.
The inaugural ceremony of the Environmental Research Institute of South China Normal University
General secretary of the SCNU Party Committee Zhu Kongjun attended the inaugural meeting and ceremony. As was mentioned in his speech, the SERI is aimed to strengthen the development of environmental science and engineering disciplines in SCNU, and to meet the big demand of environmental pollution control in China due to the rapid economic development. It is also established as one important measure in promoting the SCNU interdisciplinary integration, as well as an essential part of the construction of a top-level comprehensive university and the spearpoint for the growth of important future disciplines.
Currently the SERI is composed of a high-level teaching team, with many distinguished scholars and experts from different fields. Meanwhile, the research team has achieved great results in the fields of chemical pollution and ecological health risks, antibiotic pollution and bacterial resistance, control for soil and water pollution and repair technology. "Environmental pollution not only affects the natural ecology, but also our health." Professor Ying Guangguo said that their team would conduct research on the existing environmental problems, especially new types of chemical pollution, under the current circumstance of worsening environment, so as to provide solutions for emerging environmental problems.
The newly-found SERI will conduct innovative research in environmental pollution and control technology, focusing on frontier and emerging sciences in the environmental fields, which involve environmental chemistry, environmental toxicology, environmental genomics, environmental informatics and modeling, environmental technology and engineering.
The two-day high-end forum on environmental science covered a wide range of topics such as chemical pollution and management, ecological and health effects, environmental theoretical calculations and environmental simulations, environmental pollution and control technologies, environmental remediation technologies, etc., and witnessed heated discussion on new developments, new issues, new technology and new ideas in the field of environmental research, which provided new ideas for the development of environmental science and engineering disciplines. Nearly 30 reports were delivered concerning environmental problems closely related to social production and people's livelihood. Several mainstream media such as China Science Daily, Nanfang Daily and Guangzhou Daily also covered the meeting on the scene.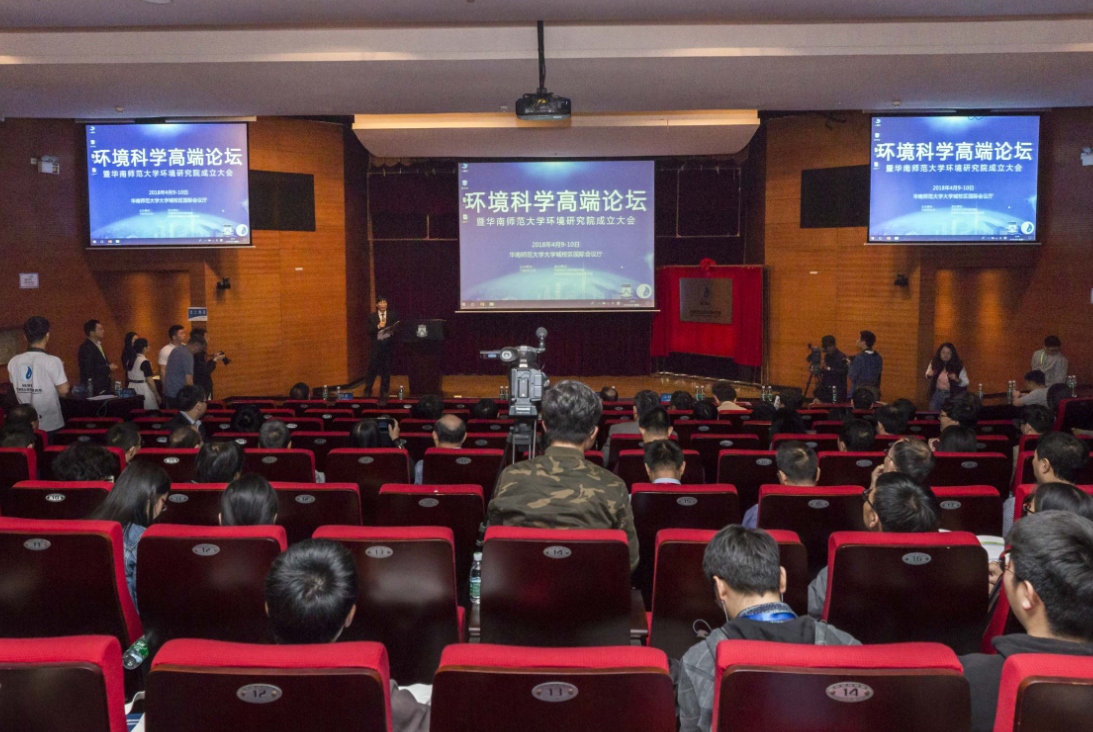 The High-end Forum on Environmental Science was held in the International Conference Hall of the SCNU University Town Campus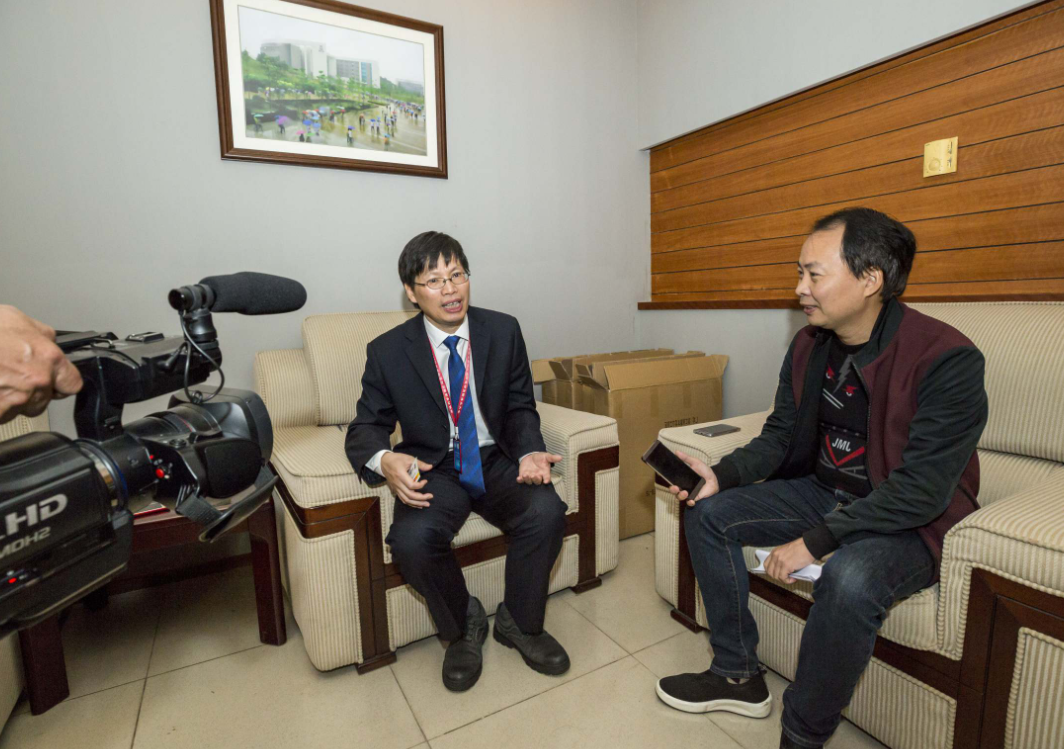 Professor Ying Guangguo, dean of the Environmental Research Institute in an interview with the media
---
Source from News Center
Translated by Li Jianru
Proofread by Edwin Baak
What to read next: