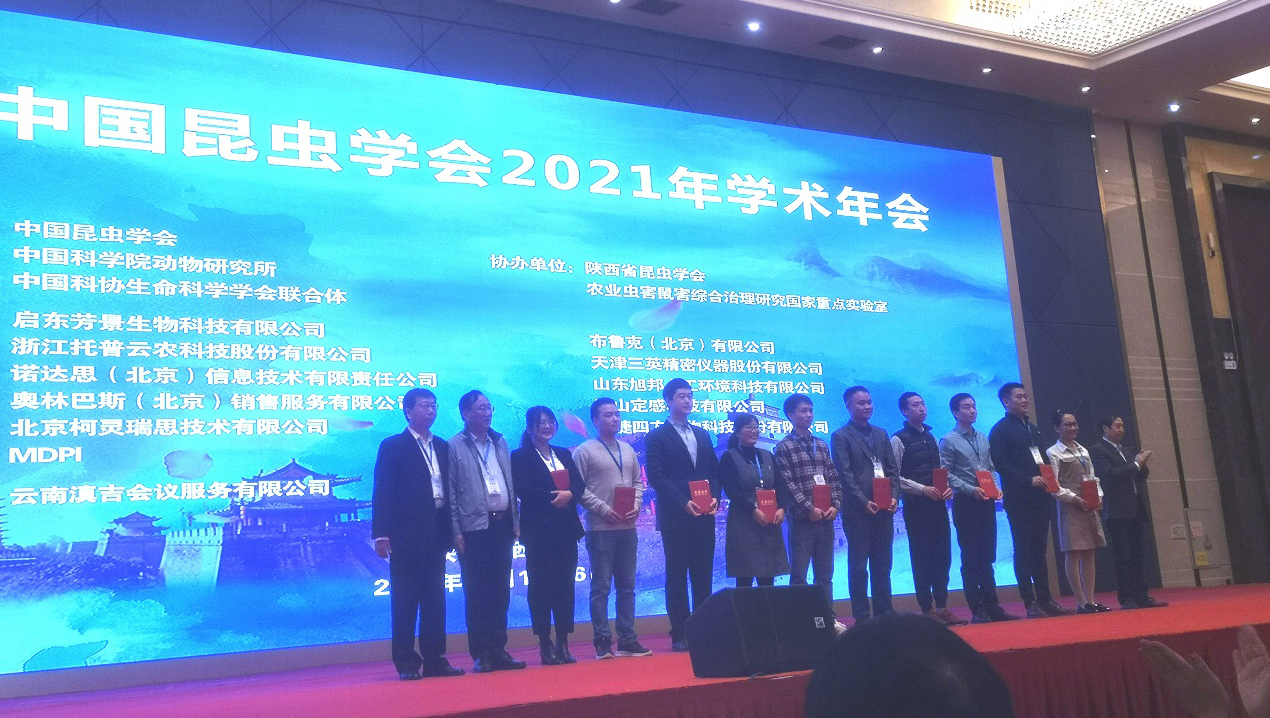 Niu Kangkang, a postdoctoral researcher at the School of Life Sciences of SCNU, was presented with the 10th Science and Technology Youth Award of the Entomological Society of China at the 2021 Annual Conference held in Xi'an, the provincial capital of northwest China's Shaanxi province.
The award, given by the Entomological Society and recorded by the National Office for Science & Technology Awards, is aimed at outstanding youthful scholars under the age of 40 years who have made an innovative contribution or presented prominent results in research in entomology. This year, there are 10 winners, while Dr. Niu is the only winner from Guangdong province.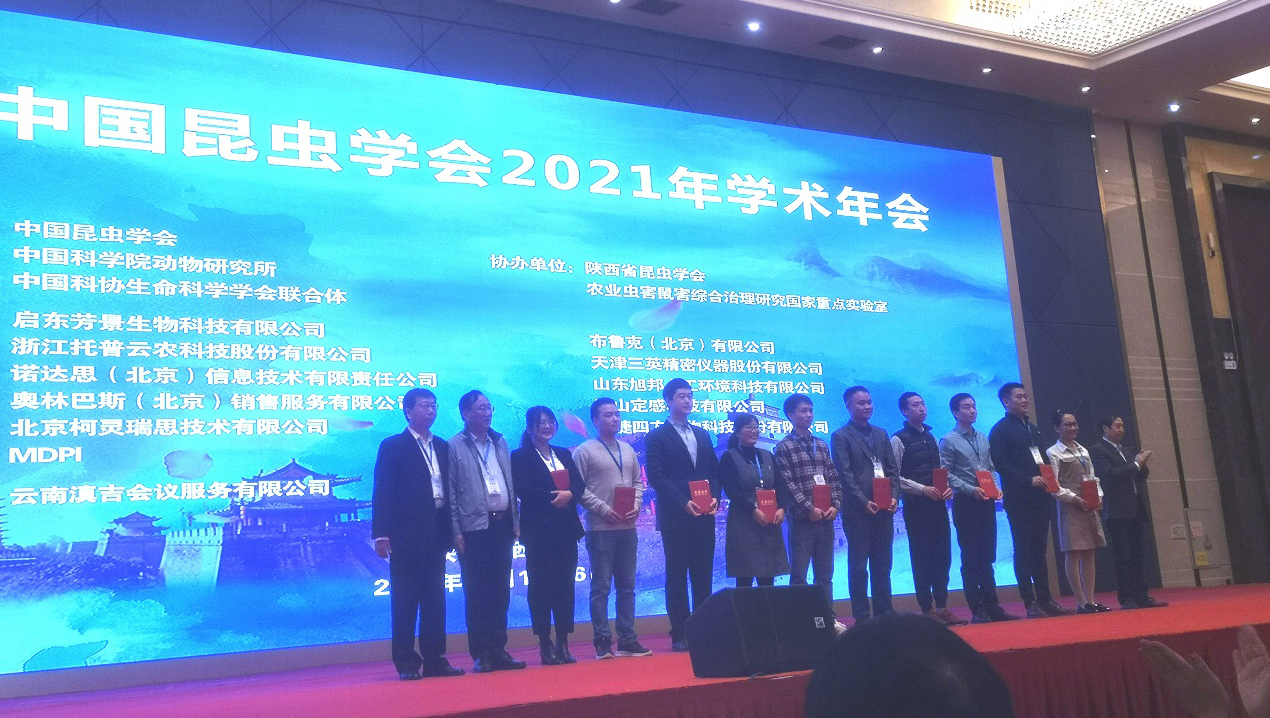 Dr. Niu (7th from the left) is awarded at the 2021 Annual Conference of the Entomological Society.
Dr. Niu has presented an impressive volume of research results in the field of higher-order DNA structure and published several academic papers in international journals like Nucleic Acids Research (2018, 2019), Communications Biology (2021), Epigenetics & Chromatin (2020), and so on. He chose the silkworm and fruit flies as the object of study and then carried out identification and function research of DNA G4 and i-motif DNA structure. He has proposed the academic view that the higher-order structure of DNA is a kind of epigenetic regulation mechanism of genetic transcription from biological evolution. His research results have been cited in many important scientific articles in journals such as Nature Reviews Molecular Cell Biology, Nature Chemistry, Nucleic Acids Research, Genome Biology and Biochimica et Biophysica Acta (BBA) Reviews on Cancer.
Given his innovative research and results, Dr. Niu was selected in 2019 for the National Postdoctoral Innovative Talents Support Program (50 persons researching in the field of life sciences in China) and in 2021 for the 100 Doctoral and Postdoctoral Innovative Persons in Guangdong province.
The Science and Technology Youth Award aims to cultivate young academic leaders to enter the forefront of entomology research and promote the development of Chinese entomology. The award is presented biennially.
---
Source from SCNU News Agency
Translated by Zeng Wenting, Zeng Yuetong
Proofread by Edwin Baak
Edited by Li Jianru
What to read next: