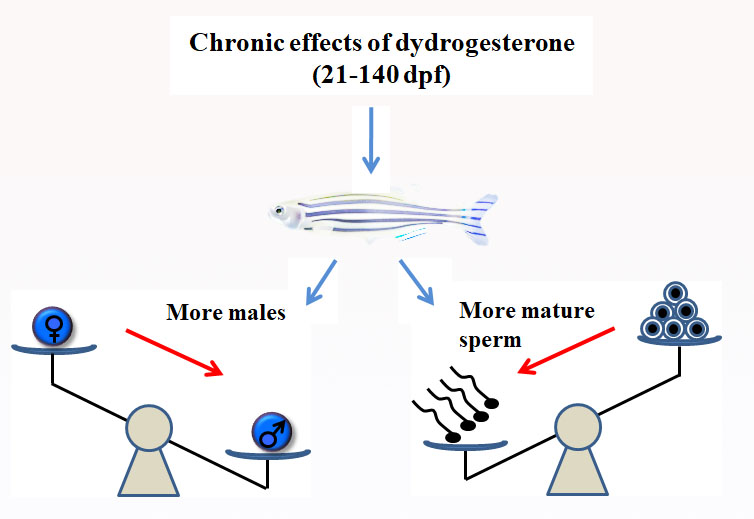 Dr. Shi Wenjun, team member with Professor Ying Guangguo at the Environmental Research Institute of South China Normal University (SCNU), published a research article "Dydrogesterone Causes Male Bias and Accelerates Sperm Maturation in Zebrafish (Danio rerio)" in the top international journal in environmental research "Environmental Science & Technology". The study found for the first time that long-term exposure to synthetic progestins dehydroprogesterone (DDG) can lead to masculinization in zebrafish.
DDG is widely used in human oral contraceptives and in the treatment of irregular menstruation and endometriosis, as well as is widely detected in sewage treatment plants and surface water. DDG is generally considered to have a progesterone effect, but few people notice the androgenic effects of DDG.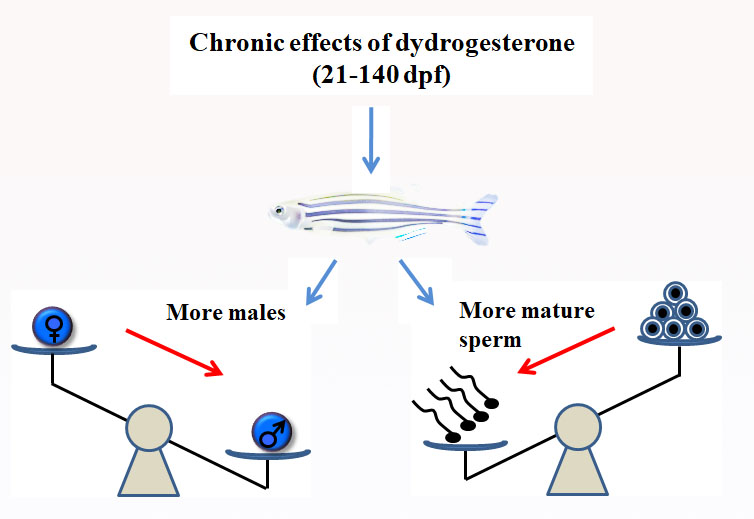 Long-term exposure to dehydroprogesterone leads to masculinization in zebrafish
Dr. Shi Wenjun and his team members used zebrafish as a model organism to study the chronic effects of DDG on the sex differentiation and gonadal development of zebrafish using biological techniques and means such as gene chip technology, real-time PCR and tissue section. The results showed that after 120 days of exposure to DDG at 329 ng L-1, 98% of the fish were males, and the sperm maturation in zebrafish had been accelerated. Meanwhile, the study also explored the underlying mechanism of DDG-induced spermatogenesis in zebrafish. It was found that long-term exposure to low concentrations of DDG affects the sex differentiation of zebrafish by increasing the transcriptional expression levels of sex-related genes such as dmrt1, casp1b, casp3a and casp9 and decreasing the transcriptional expression level of cyp19a1a. The findings from this study demonstrate that DDG in the aquatic environment can cause male bias and accelerate sperm maturation in zebrafish, resulting in potential high ecological risks to fish populations.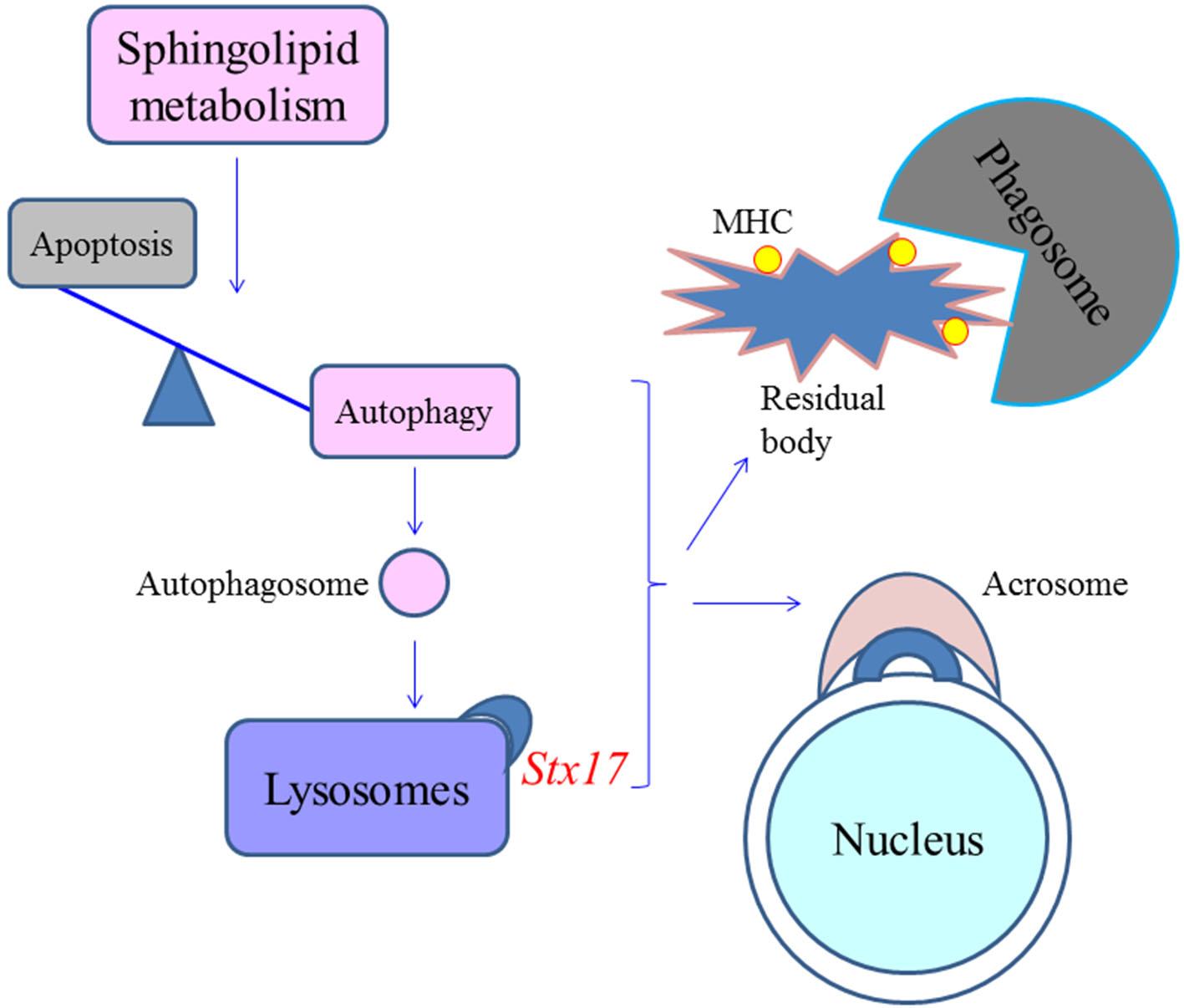 Dehydroprogesterone promotes the synthesis of sperm acrosome in male fish
For reference:
Shi, W. J.; Jiang, Y. X.; Huang, G. Y.; Zhao, J. L.; Zhang, J. N.; Liu, Y. S.; Xie L.T.; Ying, G. G. Dydrogesterone causes male bias and accelerates sperm maturation in zebrafish (Danio rerio). Environ. Sci. Technol. 2018. DOI: 10.1021/acs.est.8b02556.
---
Source from Environmental Research Institute
Translated by Li Jianru
Proofread by Edwin Baak
What to read next: