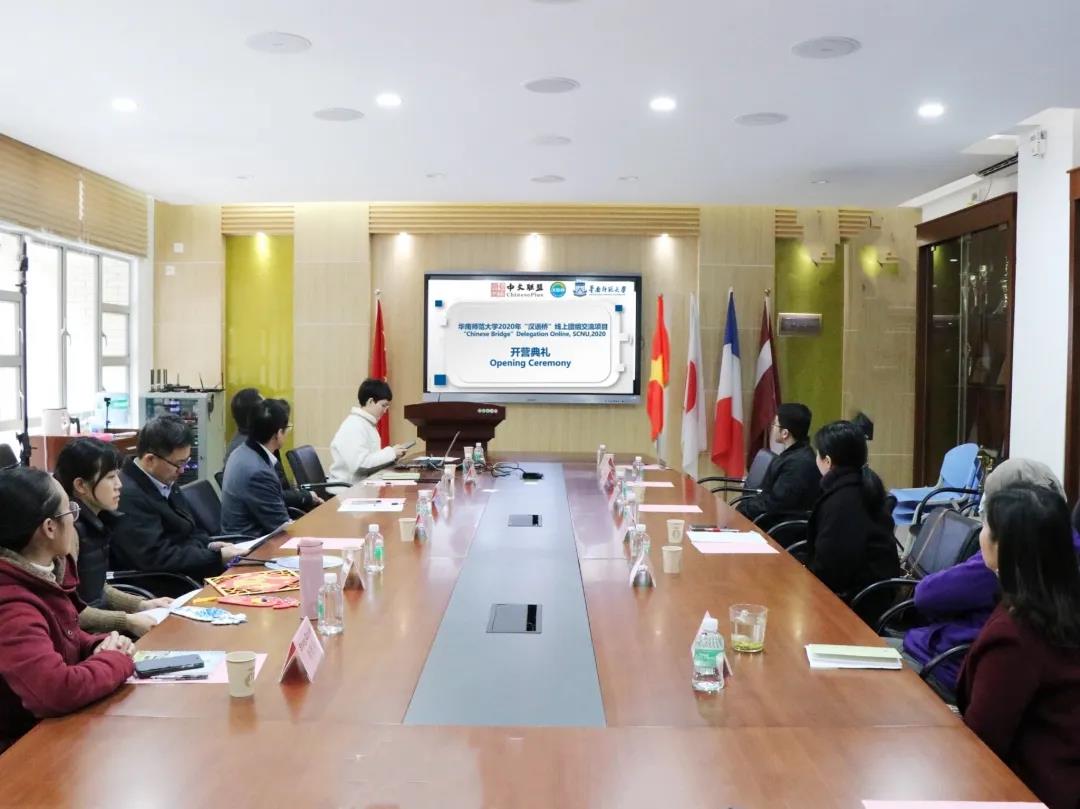 "Chinese Bridge" an on-line Mandarin winter course of SCNU featuring the study of Chinese language and Lingnan culture for international students kicked off on January 11, in an effort to promote Chinese culture and international exchange.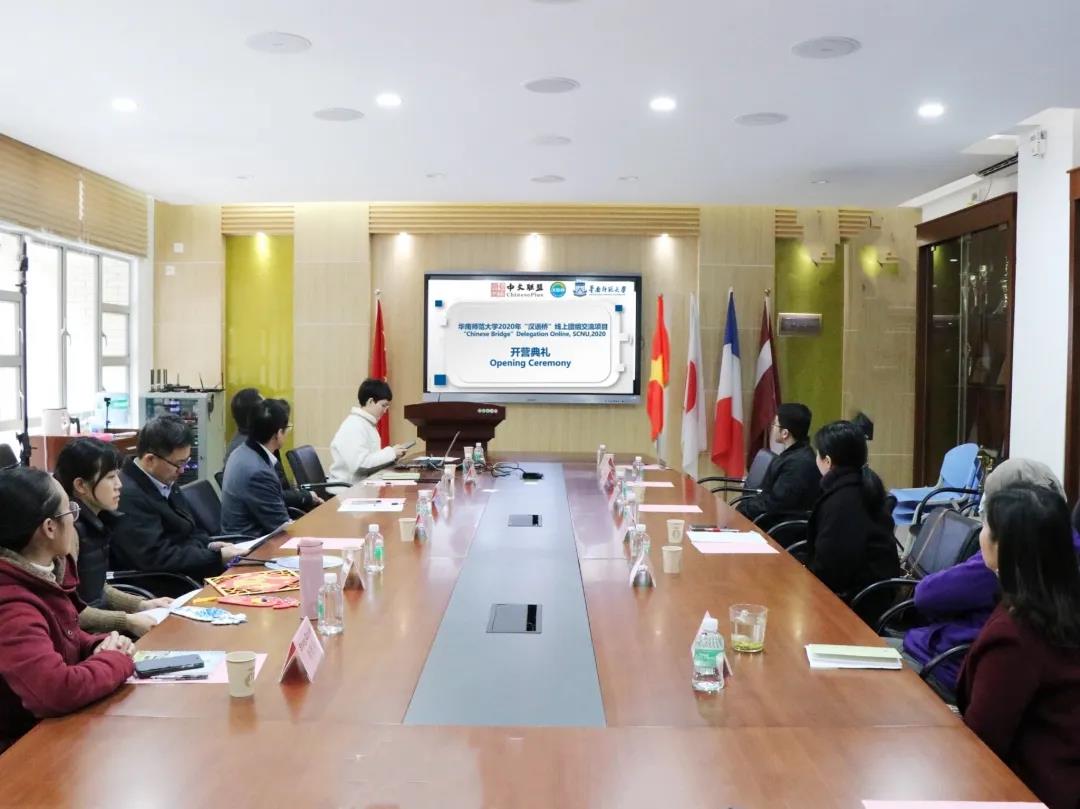 Opening ceremony for the "Chinese Bridge" online program
Qing Honglei, deputy director of the Office of International Exchange and Cooperation of SCNU addressed over 100 teachers and students from Latvia, Vietnam, France and Japan at the opening ceremony. He pointed out that due to the COVID epidemic, currently, students can only learn about Chinese traditional culture through on-line learning at the moment. He said he hopes that the students will foster their interest in Chinese language after studying the winter course program, and find an opportunity to further their studies at SCNU so as to fulfill their dreams of Chinese language learning in China.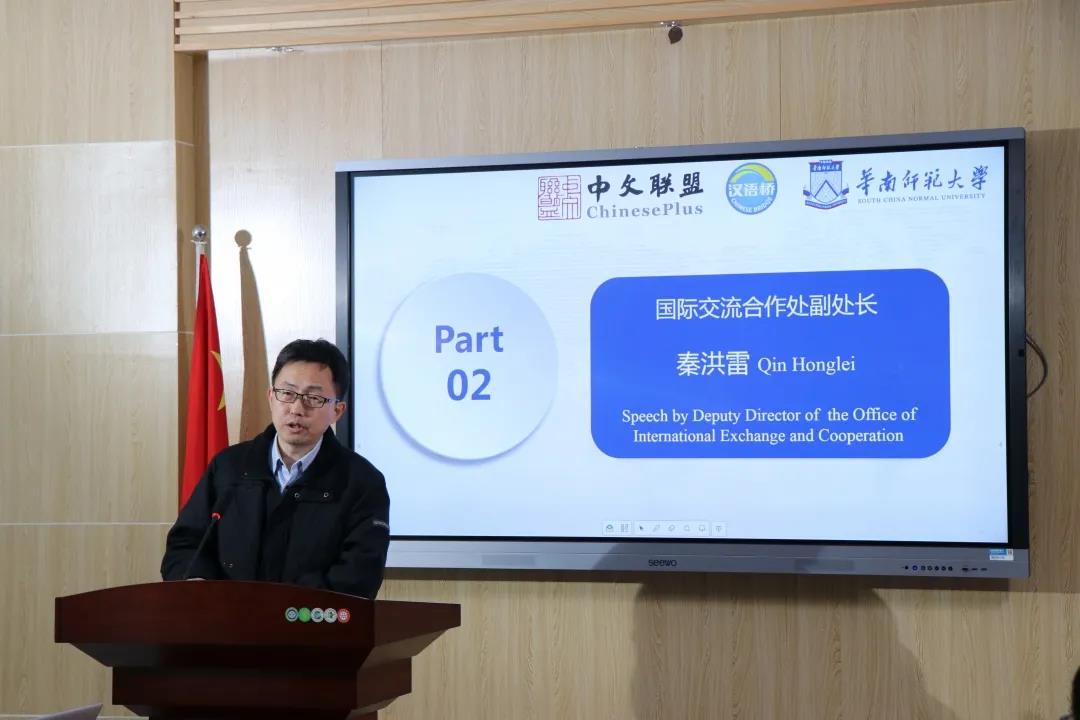 Deputy director of the Office of International Exchange Qing Honglei makes a speech at the opening ceremony
Zuo Pengjun, dean of the College of International Culture, briefed the participants on highlights of the winter course, including live-stream courses on topics such as Chinese language, paper cutting, facial makeup, the making of porcelain, fans and pottery, tai chi, etc., as well as video courses about Lingnan delicacies and sightseeing in the Guangdong-HK-Macau Greater Bay Area.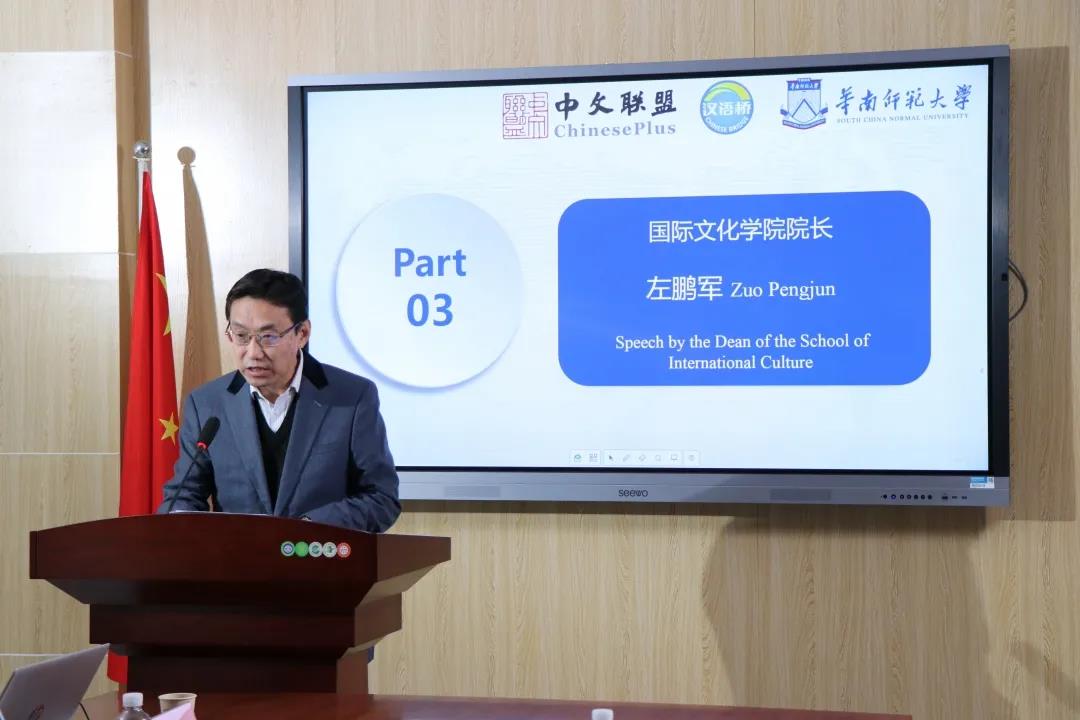 Dean of the College of International Culture Zuo Pengjun introduces the courses at the opening ceremony
According to introductions by teacher representatives, the language course will be divided into classes based on students' ages and their proficiency in Chinese language. Each class will also have a professional Chinese teacher to help carry out targeted teaching based on students' situation and specific needs.
The winter course is funded by the Center for Language Education and Cooperation of the Ministry of Education of China, and will run for eight days.
---
Translated by Li Jianru

Proofread by Edwin Baak
What to read next: