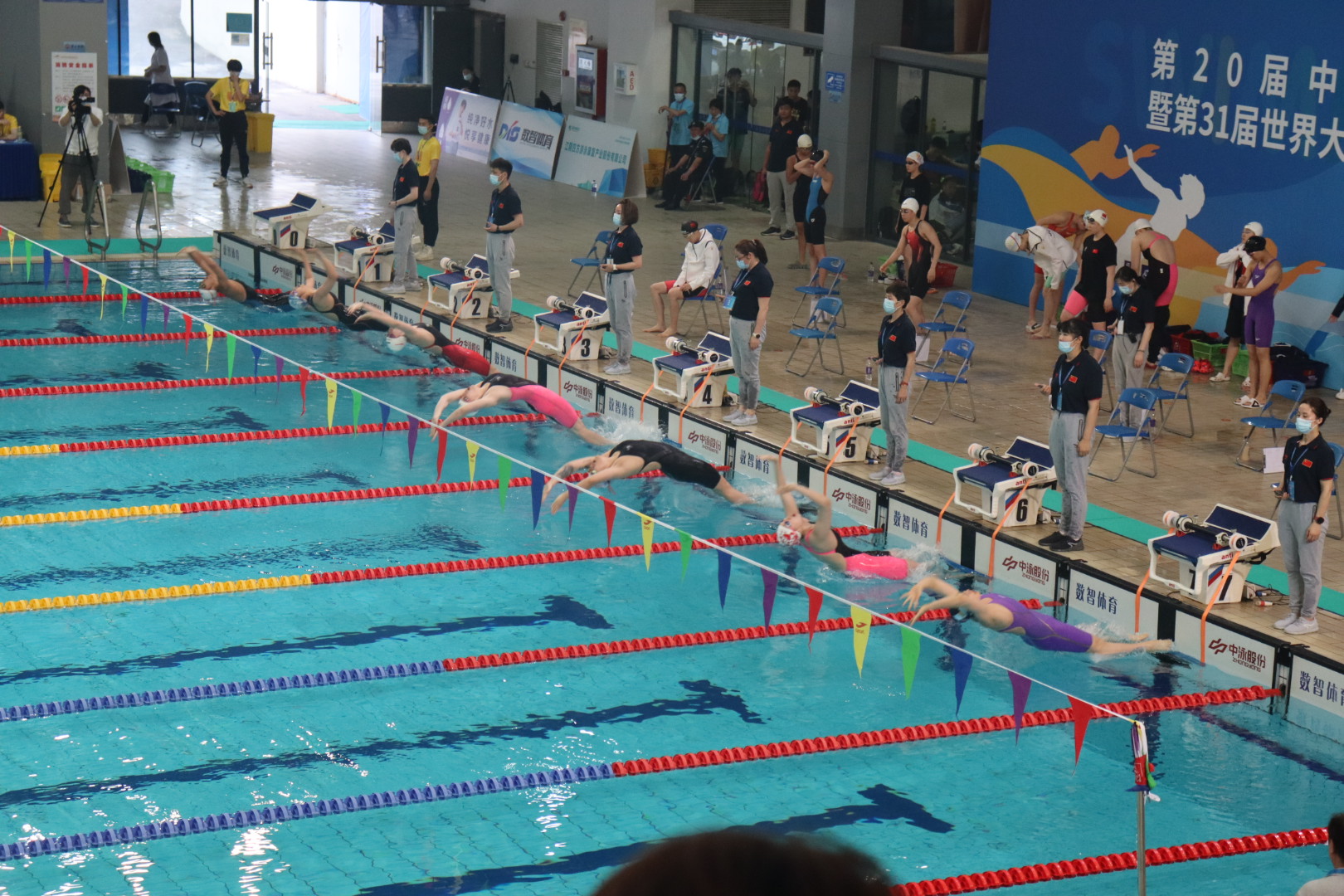 SCNU won 4 gold, 5 silver, 1 bronze and 2 group awards during the 20th China University Swimming Championship and the Swimming Event Trials of the 31st Summer Universiade, held from June 1 to June 4 in Yangzhou, eastern China's Jiangsu province.
The SCNU swimming team sent 11 athletes to participate in 23 events in Group C and Group D and raked in 12 awards in total. The winners of each event will get the opportunity to participate in the 31st Summer Universiade.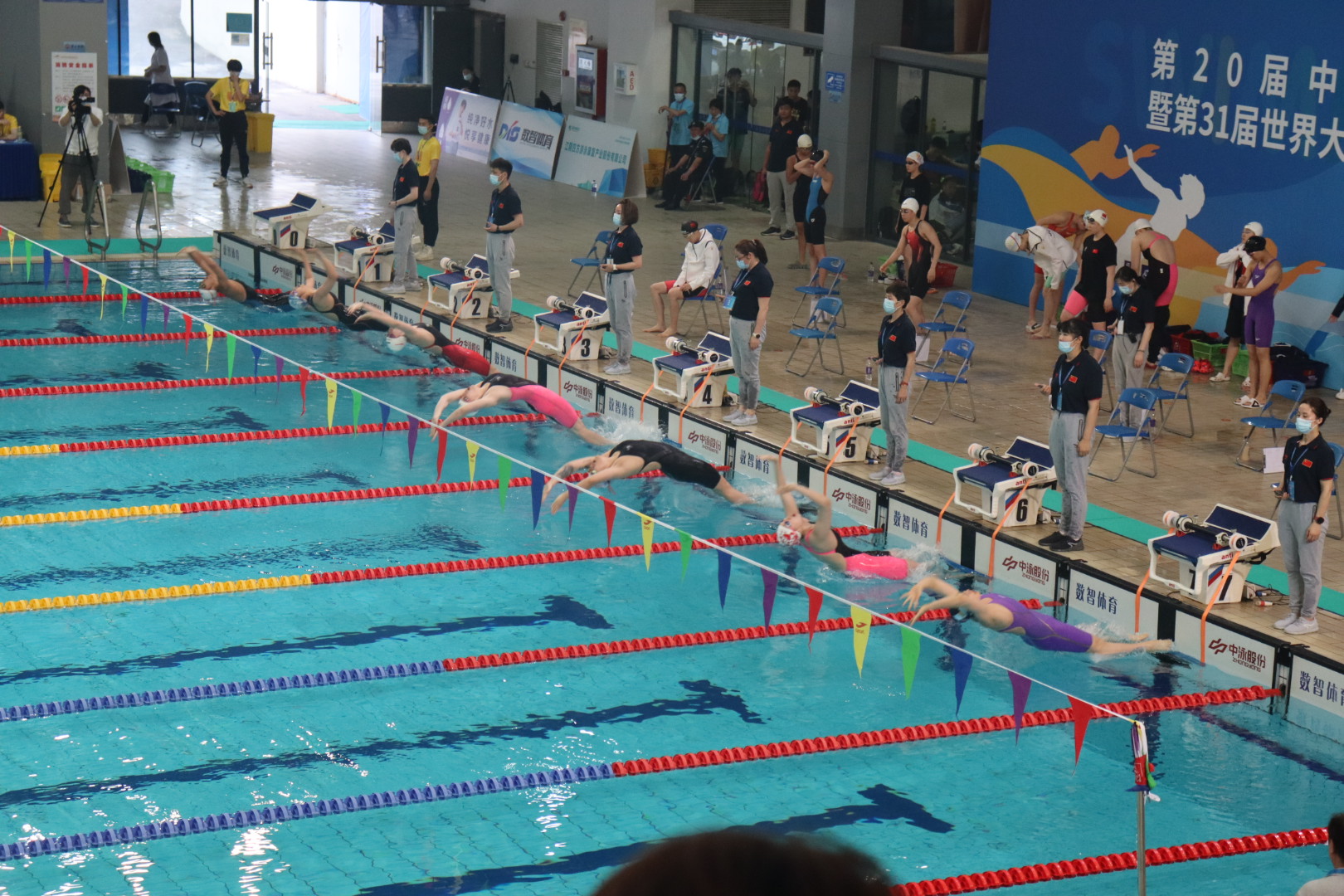 The athletes threw themselves into the competition.
Wang Xueer, a graduate student from the School of Sports Science, won two gold medals in the women's 100m backstroke and 50m backstroke in the D group. In the women's 4×100m medley relay in the D group, as the first baton player, Wang Xueer took the lead and kept a clear advantage, then the other three athletes all steadily ranked first in the group and won the gold medal, defeating powerful opponents such as the Beijing University of Sports, Shenzhen University and Shanghai University of Sports.
Shi Zhai, who won bronze in the men's 200m backstroke in Group D, said he was frustrated for not being in optimal condition due to an injury, but the united and loving team cheered him up, rekindled his enthusiasm for swimming and made him even more determined to continue to fight for his goal in the future.
"In this Championship, we strictly abide by the relevant prevention requirements and strict personnel management." coach Zhang Meng said, "SCNU's competitive strength was demonstrated in this tournament, and we also gained the respect from other teams." He also hoped the team can unite together, strive for progress and achieve good results again.
Sponsored by the Federation of University Sports of China (FUSC), the China University Swimming Championship is organized by the Swimming Branch of the Federation of University Sports of China, the Yangzhou Sports Bureau and the Yangzhou Education Bureau. In total, more than 800 athletes, team leaders, coaches and referees from 56 universities including Peking University, Tsinghua University and Fudan University participated in this competition.
Gold, silver and bronze medal winners from SCNU in each event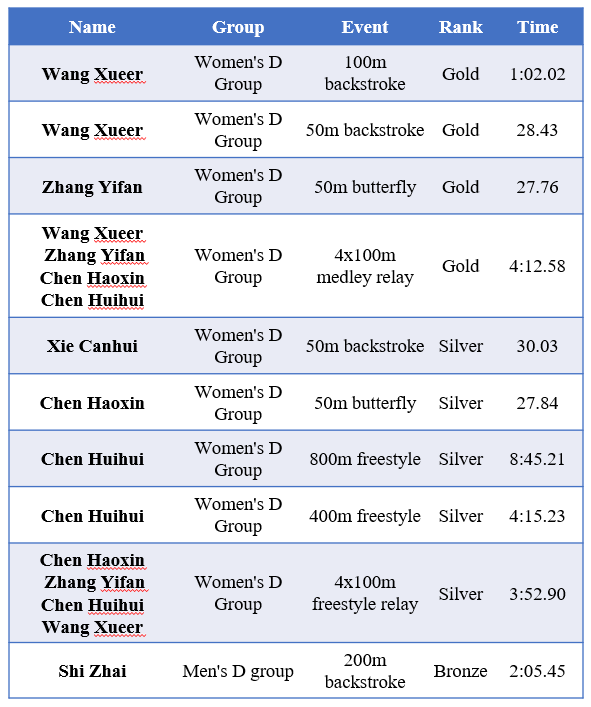 ---
Source from the School of Sports Science
Translated by Yang Yi
Proofread by Edwin Baak
Edited by Li Jianru
What to read next: