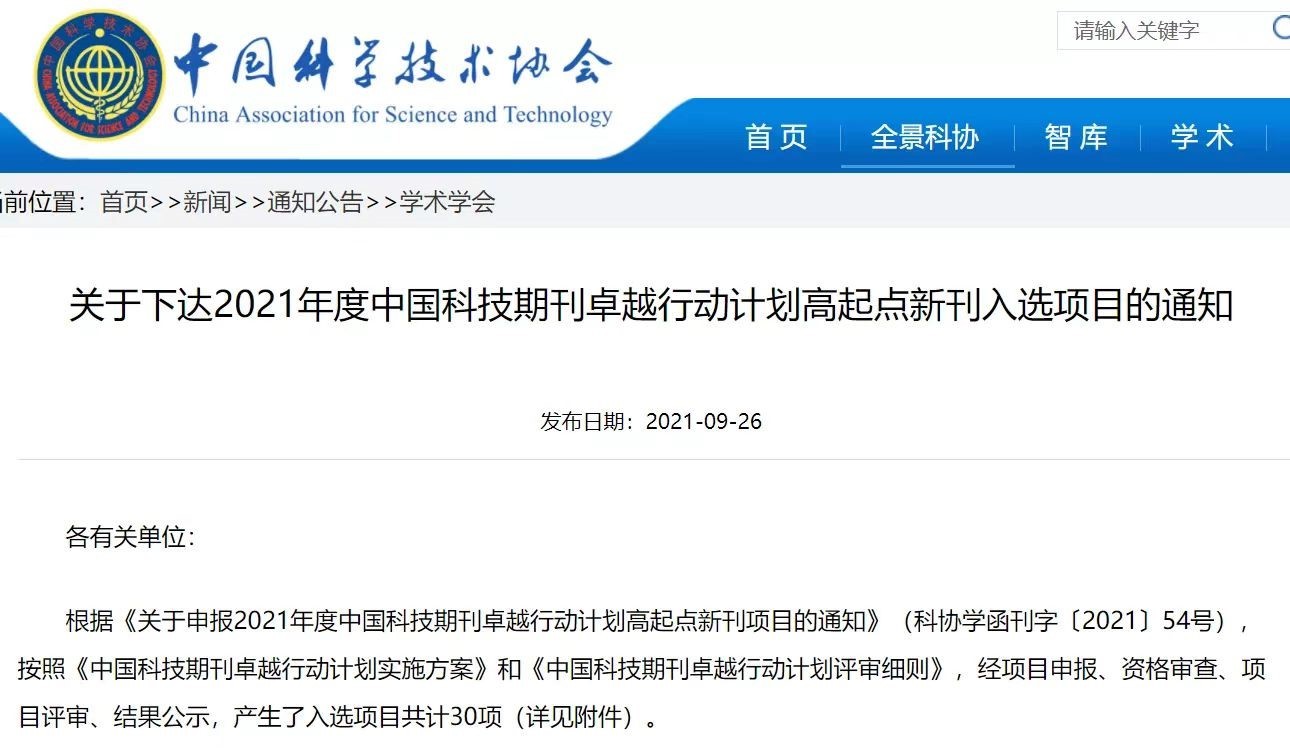 Renewables, a journal co-founded by SCNU and Chinese Chemical Society, has been selected into the Excellence Action Plan for China's STM Journals as high-start journal in 2021. It is the first time that a journal of SCNU has been selected into this program.
Focused on physics, chemistry and material and other fundamental subjects, Renewables will publish high-level research papers and reviews about energy-related materials, processes, devices, systems and other interdisciplinary research. It particularly emphasizes interdisciplinary innovation results on renewable energy research, including hydrogen energy, solar energy, recovery and conversion of carbon dioxide, accumulator, biomass energy and sustainable environmental development. Renewables is now open for submissions worldwide and scheduled to publish its first issue in the Spring of 2022. Readers have access to its articles for free.
Renewables aims to serve the national strategy of major scientific research and become a leading international scientific journal in the field of renewable energy. The fundamental research will cater to industry needs in the field of renewable energy. Not only will this journal provide an international high-level communication platform for scientific researchers, but enhance the international influence of China's scientific journals.
According to the official Wechat account of the journal, its editors-in-chief and editorial board have a high international academic reputation. The editors-in-chief are Chen Zhongwei, academician of the Academy of Science of the Royal Society of Canada and the Canadian Academy of Engineering, and Su Dong, researcher of the Institute of Physics of the Chinese Academy of Sciences. Chen Zhongwei is also a part-time professor at the School of Information and Optoelectronic Science and Engineering of SCNU. Associate editors include Federico Rosei, dean of the Institut National de la Recherche Scientifique (INRS), Gong Jinlong, professor at Tianjin University, Li Xianfeng, researcher of the Dalian Institute of Chemical Physics, Chinese Academy of Science, Fan Wei, professor at the University of Massachusetts, Amherst. Other scientists from around the world are also invited as the members of advisory and youth editorial board of the journal.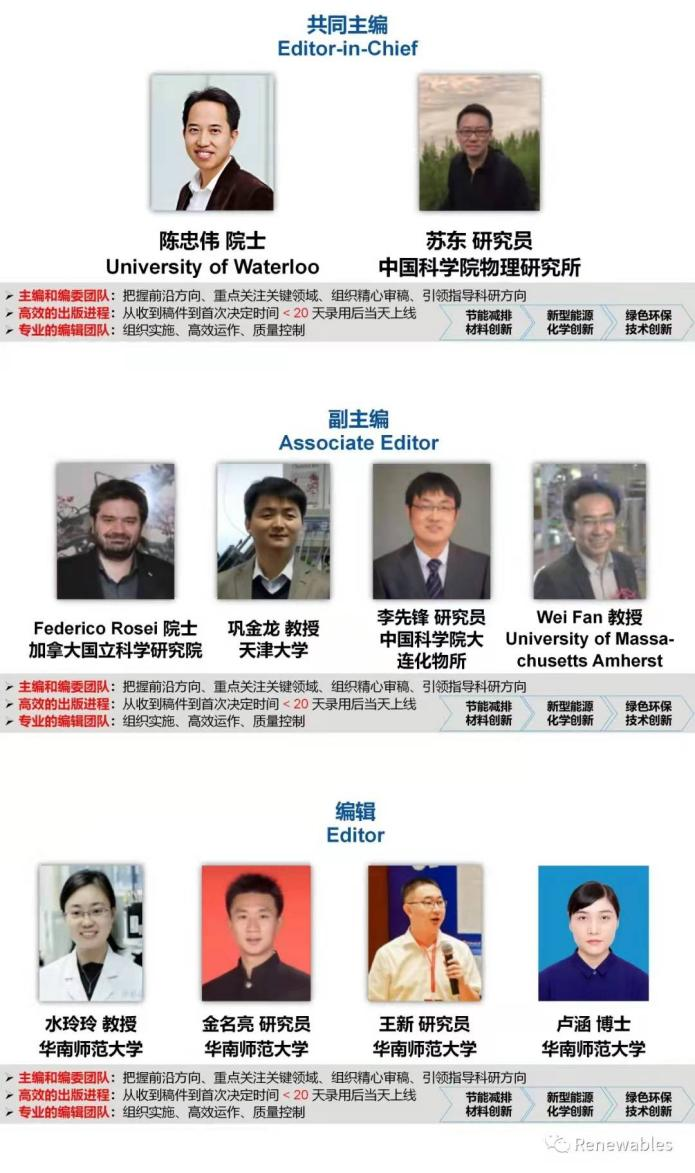 According to the China Association for Science and Technology (CAST), the Excellence Action Plan for China's STM journals was jointly launched by CAST and six other organizations in 2019. It has selected 22 leading journals and 228 backup journals for assistance, and supports 30 high-start journals each year. With the support of the Plan, 29 journals have risen to rankings in the top 10%, and 12 in the top 5% in their respective disciplines worldwide, while 8 journals have risen to within the top 5 in their disciplines.
---
Source: SCNU News Center, Renewables
Written by Chen Haojie, Qiu Lezi, Yang Yi.
Proofread by Edwin Baak
Edited by Li Jianru
What to read next: