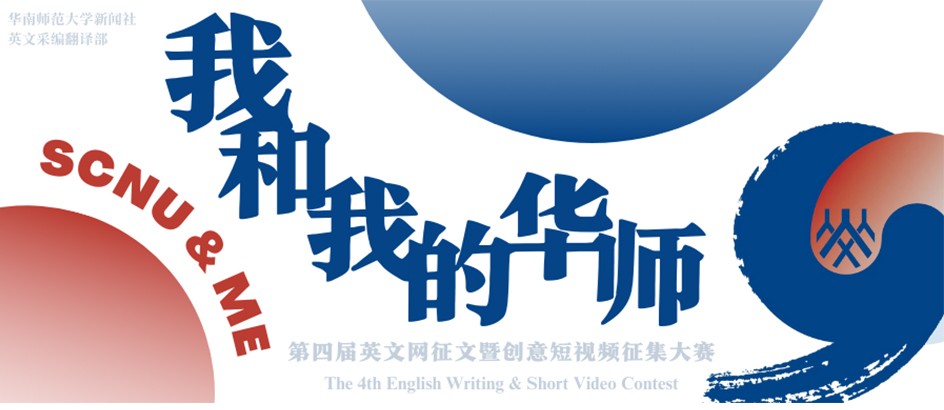 Over the past 90 years, South China Normal University has preserved the tradition of teacher education and talent cultivation. Now entering a new era, SCNU has progressed along the road to being a world-class university. Here comes the fourth SCNU English Writing and Short Video Contest. As the 90th anniversary is approaching, let's take this opportunity to express our love and wishes to South China Normal University.
九十载木铎金声,新时代奋进一流。第四届华南师范大学英文征文暨短视频征集大赛正式启动,让我们一起为华师庆生!

SCNU has made great achievements and has left a significant imprint on the nation by carrying forward the wisdom of its predecessors. With its mission of developing education and fostering moral values through education, South China Normal University takes hold in the Guangdong-Hong Kong-Macao Greater Bay Area (the Greater Bay Area), extending its influence not only nationwide, but also globally.
熔古铸今,山河有声。华南师范大学以教育报国为使命,以立德树人为根本,立足粤港澳大湾区,辐射全国,面向世界。

Here, you have the opportunity to open up an important window to the world to see SCNU. Show your work on the SCNU English website and make the world hear your stories from South China Normal University.
而在这里,你有机会对接世界看华师的重要窗口,在华师英文网展示你的作品,向世界讲述你与华师的故事。

The SCNU English website has accumulated more than 600,000 page views, and has users from 167 countries and regions. With foreign visits reaching 55%, it strives to deliver comprehensive information about South China Normal University to both domestic and international audiences.
华师英文网,距今网页浏览量累计已超过60万,用户覆盖167个国家和地区,境外访问率达55%。网站力求给海内外公众提供丰富的华师资讯。

Regardless of your major, background or nationality, if you are a student at SCNU and have the confidence, you are invited to participate. Share your stories about your journey at SCNU, show the spirit of South China Normal Universityand help the world better understand SCNU.
无论专业背景,不分地区国籍,只要你是华师的学生,就可以接受这份征文和短视频的邀请,把你和华师的故事讲述出来,展现华师精神,让世界更好地了解华师、读懂华师。



South China Normal University now embarks on a bright new future. As students of SCNU, we should confidently share SCNU's stories and make SCNU's voice heard. We should contribute to enhancing SCNU's international influence.
砥砺日新,焕然光明。作为一名华师学子,我们要向世界讲好华师故事,传播好华师声音,为提升华师的国际传播力贡献自己的力量!

Want to get more information?
Scan the QR code and join the QQ group.
We are here waiting for you!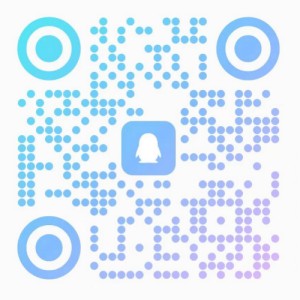 ---
Translated by Yuan Yongshi, Li Jun, Tan Haotian, Zeng Wenting, Luo Xiaoying
Proofread by Edwin Baak
Edited by Wang Yingmin
What to read next: