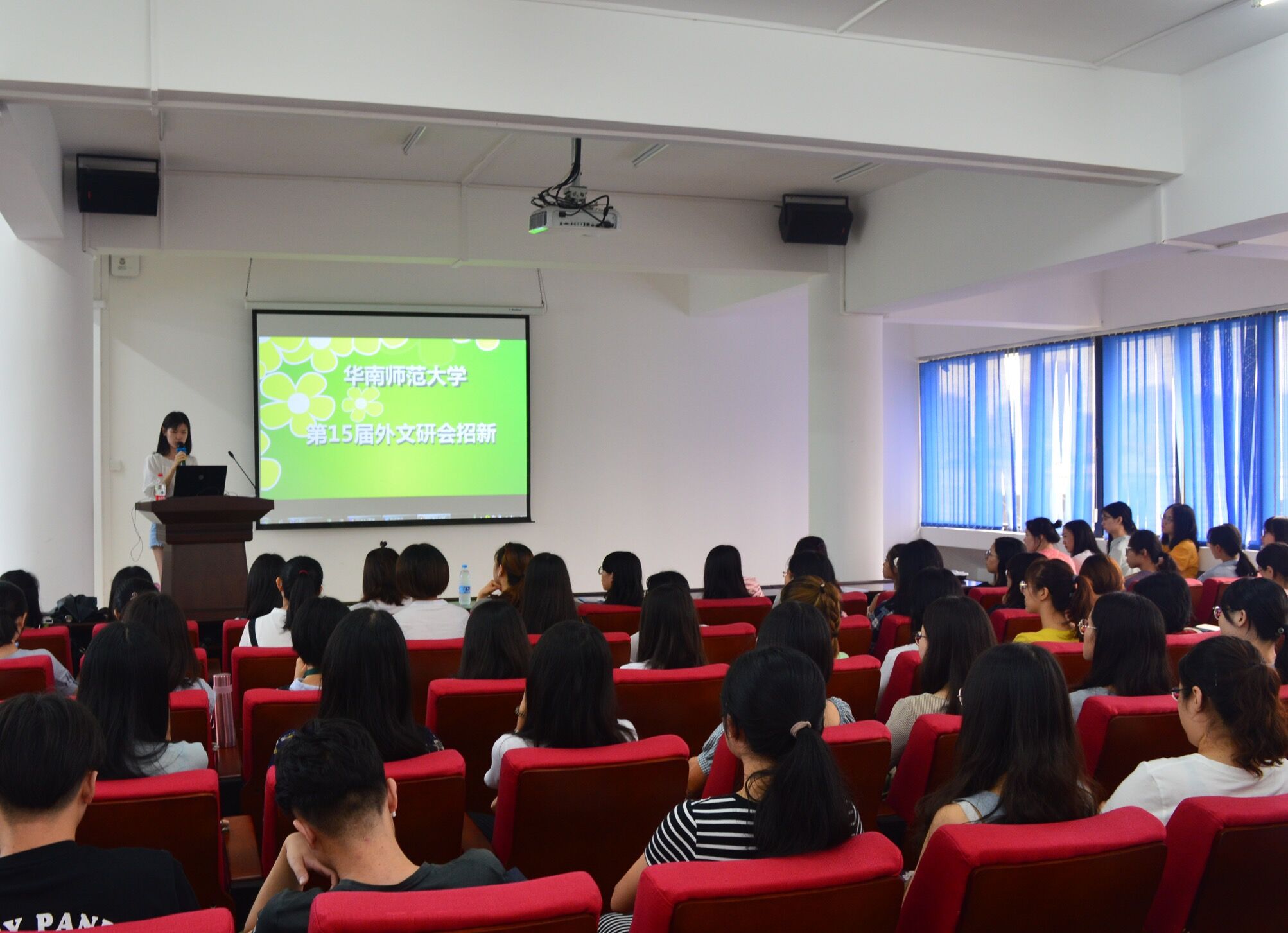 Editor's note: Under the theme of "SCNU & ME", the English Writing Contest has collected over 320 articles from 30 schools and colleges (see results). This column is specially dedicated to the award-winning works.
-------
By Zhang Jingyi
I've never thought that I could successfully become a postgraduate student in my life. However, my persistence paid off. I was overwhelmed with joy to receive the admission letter from the School of Foreign Studies (SFS) of SCUN in June 2018.
Before that, I've pictured it thousands of times in my mind what it's like to be in the class again. The truth is that, I'm quite used to it, sitting in class with excellent minds, listening to charming teachers and knowledgeable professors sharing their views on the world. How amazing!
Back in my college days, there were usually mediocre students in every class, sitting in the corner, never raising their hands when the teachers ask question, whether they know the answer or not. They are the ones most easily ignored by others. Unluckily, I was one of them. Hundreds of times, I wanted to raise my hands and share my views on the topic the class was discussing; hundreds of times, I wanted to stand on the stage and delivered my speech because I thought I would surpass the third-prize winner who made many mistakes in his pronunciation. However, I failed to take action hundreds of times. I didn't even dare to speak in front of a group of more than 5.
Things has begun to change since I started my postgraduate life last September. This time I act on what I want, and join the Postgraduate Student Union of School of Foreign Studies. Since then, I've carried out my duties conscientiously and wholeheartedly. I still remember there was a time when I discussed proposals late at night with my partners, and we finally came up with the perfect solution. I've made my contributions in organizing many activities, like holding Teaching Plan Design Competitions, Translation Competition in Literary Works, the 11st and 12nd Xiangqin Forum English Speech Competition and dozens of lectures in SFS. Due to my hard work, I was awarded the Honorary Certificate of Activists and Excellent Student Cadre. 27th of June is one of the most significant moments in my life - I ran for the election as the president of the Postgraduate Student Union of SFS, and I succeeded.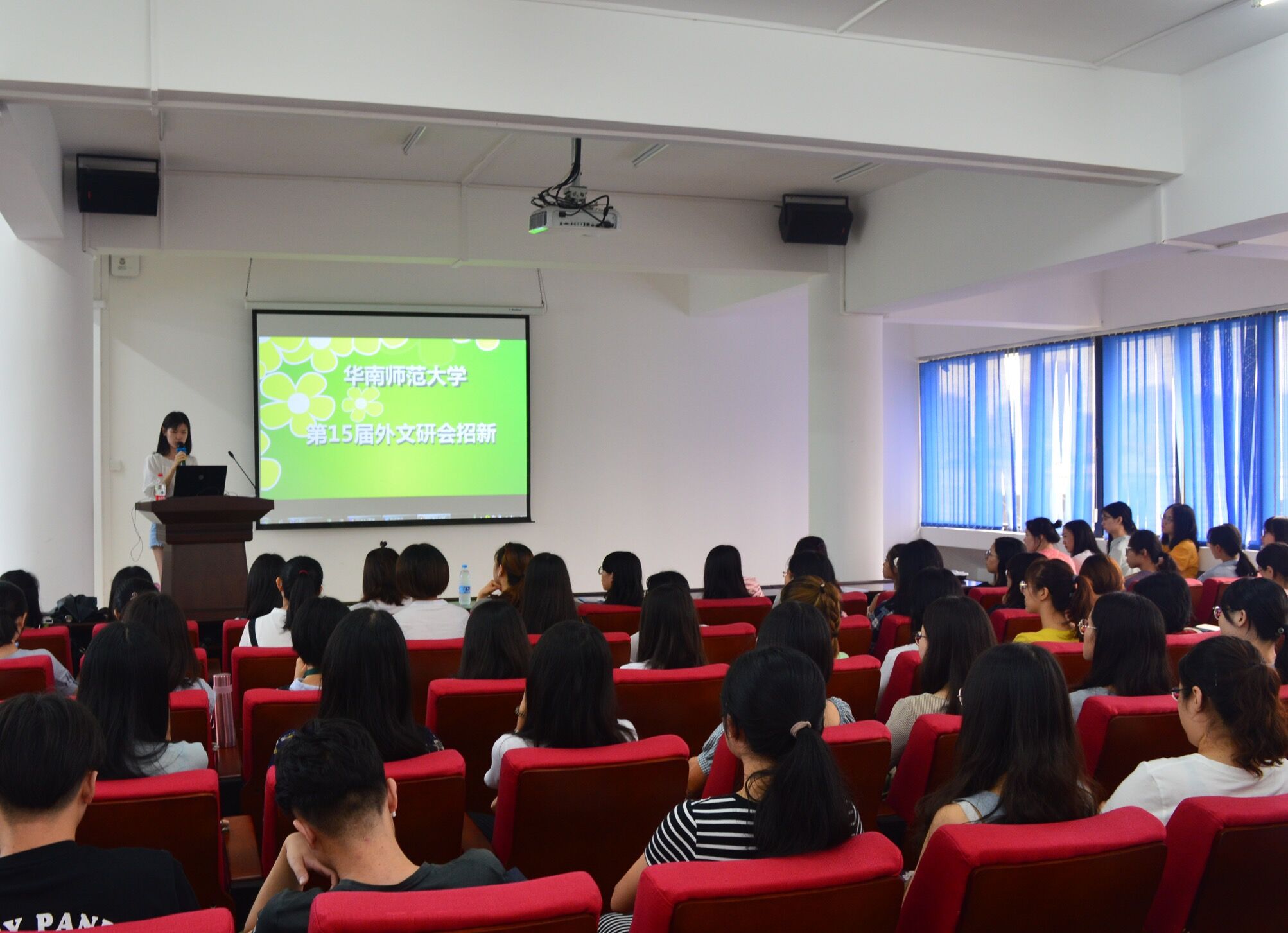 Postgraduate Student Union New Member Recruitment
It's also worthwhile to mention two English speech competitions, from which I met a braver me. One was held by Postgraduate Student Union and the other was by Guangdong Academic Library & Information Committee. For me, it's a challenge to deliver a presentation on stage, and to deliver an English impromptu speech seems quite a feat. Fortunately, I chose to challenge myself. I not only took part in both of the contests, but also got prizes for them!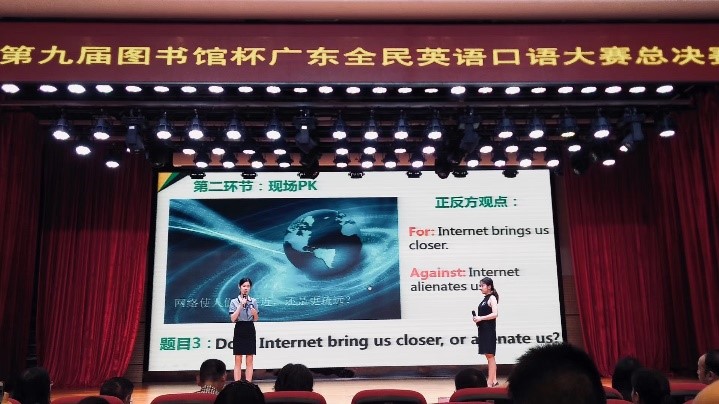 I make a impromptu speech in the competitiom
We make choices all the time. The reason why I chose to further my study after all three years of work become more clear to me now. If undergraduate life is about learning ability, then the postgraduate stage focuses on the cultivation of creative ability; if college life is a stage of cultivating our independent ability, then the postgraduate student's life is where more opportunities are created for self enhancement. And, yes. I come to SCNU to be a better me.
What to read next: