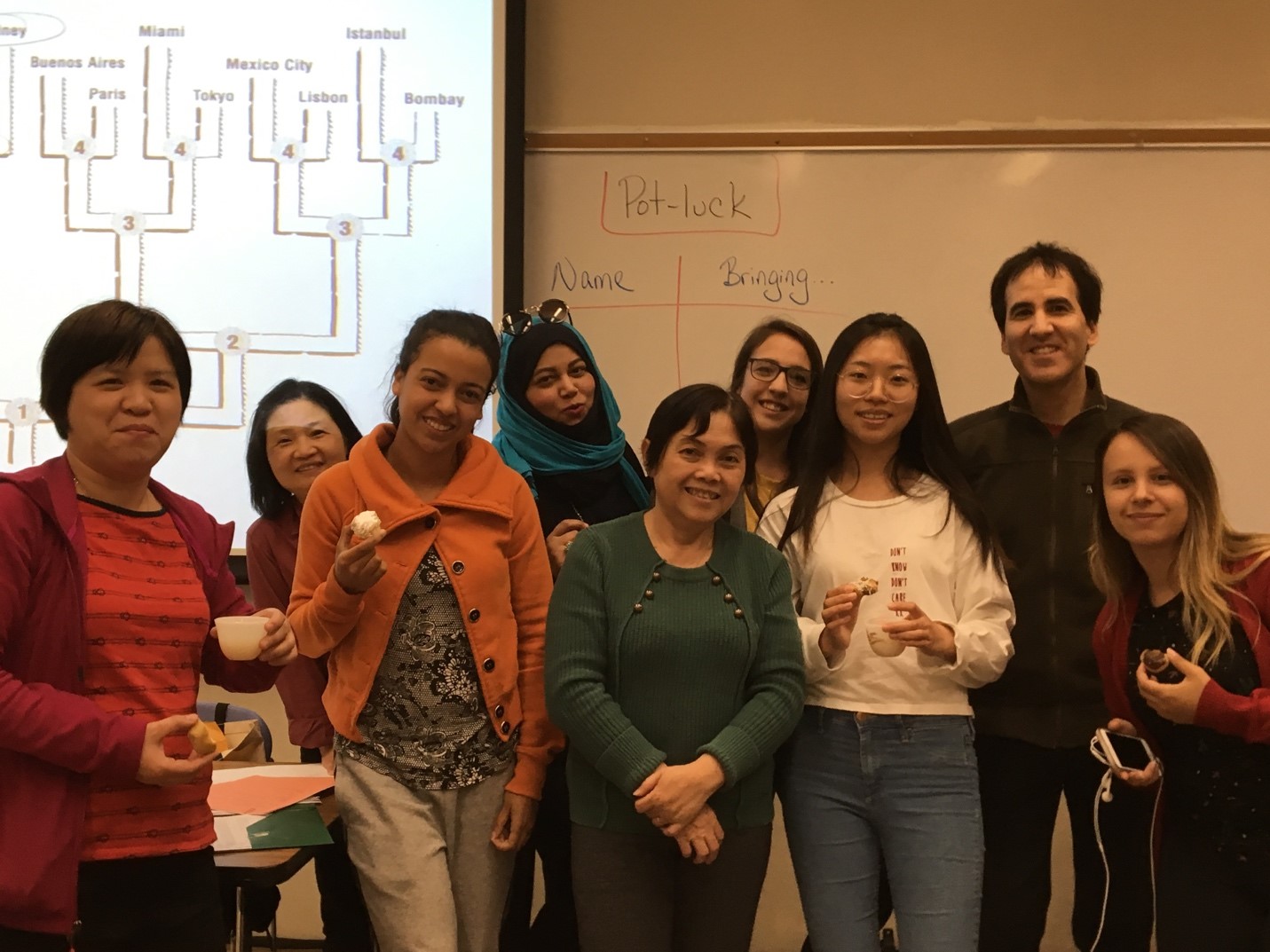 Editor's note: Under the theme of "SCNU & ME", the English Writing Contest has collected over 320 articles from 30 schools and colleges (see results). This column is specially dedicated to the award-winning works.
-------
By Yi Jing

"Men love to wonder, and that is the seed of science." -Ralph Emerson
All living things, people included, pass on information from one generation to the next using the same basic material, DNA. Within every living organism, most cells contain a complete set of DNA instructions. The information in DNA tells our bodies how to develop, grow, and work. It also controls many of the features that make an organism unique. Curiosity toward the amazing microcosm of the natural world has intrigued me for years and drives me to expand my knowledge of the molecules that create the world around me.

Fascinated with plant science
Becoming fascinated with plant science may trace back to my early age. It came from a scene on TV showing that plants convert the plant's natural energy into usable electricity, which is an economical, clean, green way to create electricity for humans.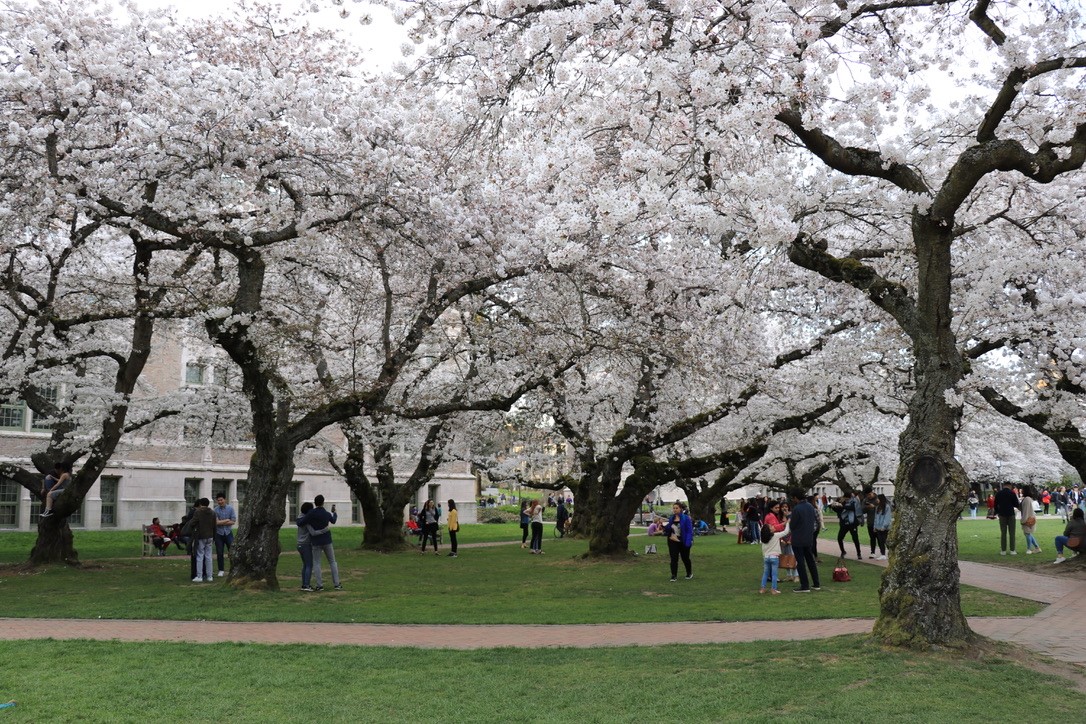 Cherry flowers at University of Washington campus
"How could the plant make it? So amazing! " I asked this question in my mind, and since then I have shown a determination to learn about the secrets of Biology. While many of the themes captivated me, the area that most interested me was genetics.
When I was in South China Normal University, I got well trained on plant culture, microwave digestion, ICP-MS, molecular biology such as HPLC-MS, Real-time PCR in Prof. Li's lab. As I seek more biology knowledge, I have had keen interest in Botany and Genetics.
A big event that greatly enhanced my aspirations toward Botany was joining the 19th International Botanical Congress, in Shenzhen, China. I listened to a lot of interesting lectures regarding plants in the conference and saw a wide variety of beautiful flowers and unique plants in Fairy Lake Botanical Garden, which triggered my interest in plant biology. Since then, I threw myself into activities that quenched my thirst for knowledge surrounding plant molecular science.
Internship at University of Washington
The internship opportunity I had with University of Washington was a great chance for learning and developing professional skills, and I consider myself as a very lucky individual to be a part of it. Bearing this in mind, I am using this opportunity to express my gratitude and special thanks to South China Normal University's scholarship covering my expenses abroad, as well as the unconditional support from my adviser Professor Li.
At the University of Washington, Dr. Benjamin D. Hall characterized yeast RNA polymerases, which transcribe DNA into RNA. His yeast research led to patents that used yeast to produce Hepatitis B and HPV vaccines and human insulin. He then pioneered the use of RNA polymerase genes to study the genetics and evolution of rhododendrons. More recently, he was the first to use advanced sequencing technologies across Rhododendron species to understand how rhododendrons have speciated and dispersed across the world.
I admire him a lot and my curiosity about understanding the patterns and causes of diversification and adaptation led to my study in the Department of Biology at the University of Washington in Seattle, where I had an opportunity to plan and conduct project about flower symmetry in the Dr. Hall's lab.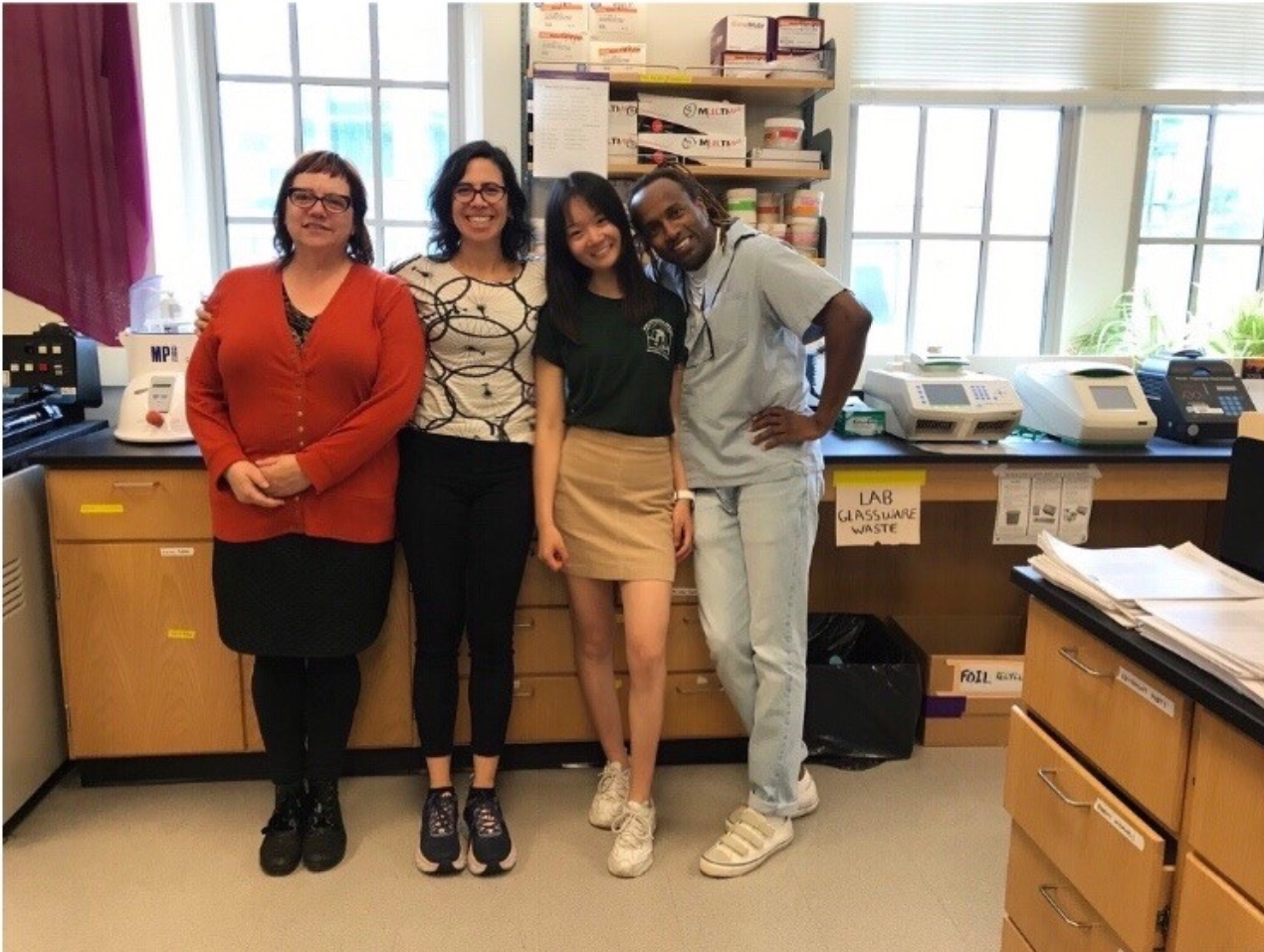 Team members at Dr Hall's lab
For me, the most exciting part of research is exploring the genetic regulatory mechanisms in plant development and evolution. I focused on understanding the function of duplicated genes in flower development by examining two closely related species of Rhododendron that exhibit different flower symmetries. I characterized these two different flower morphologies through dissections and imaging for preparation of a manuscript figure, mastered a variety of molecular biology skills by gathering molecular data for one of these species (R. beyerinckianum) at different flower developmental stages to compare gene expression of duplicated flower symmetry genes across its developmental stages.
Through this focus, I learned experimental design, dissection skills, molecular biology skills, like bioinformatics of genomes and transcriptomes using basic UNIX commands, DNA alignment tools. At present, I am working on a thesis about the symmetry gene project, which I plan to submit to a journal at the end of December as the first co-author.
Participating in this research was an invaluable experience that gave me motivation to further develop my knowledge and skills. I increased my ability to analyze and solve biological problems, formulate and consider scientific theories and critically analyze research literature. Teamwork was the most satisfying and efficient form of cooperation for me. I liked to discuss and compare different points of view. I refined the experimental design of my project by reading relevant literature and meeting weekly to discuss my project with lab members. During work I think creatively and strive for the best.
Beyond my academic interests I am bound up with sport, which has its own place in my daily routine. Workouts in the gym motivate me to preserve my body and are what give me physical and mental strength. I am also interested in languages — I speak English and I am learning Spanish. Languages abolish boundaries between people and allow me to sell myself to the world. Outside school, I take Zumba class for an hour during lunch twice a week and swim once a week, which gives me opportunities to recharge my batteries.
As an international student, I am an active learner in my spare time as well. I learned a lot of fantastic American culture by participating in different activities with lab members and American friends including departmental happy hours, barbeques, seminars, live concerts, happy hours, local church visiting and social events. At weekends, I went sailing with other departmental staff, and explored local beautiful views in botanical gardens, national parks and various hiking spots with my friends.
During these activities, I learned much about myself, how to work as part of team and skills such as compass and map-reading. One adventurous thing I did was travel to a variety of places in the US ranging from West Coast-Seattle, Los Angeles, San Diego, Las Vegas with a car, to East Coast- New York, Boston, Philadelphia, Washington DC, entirely on my own. New travelling experiences let me increase resourcefulness and have an ability to embrace changes and overcome problems that others may frown upon.
Future plan
Next, I am eager to pursue my PhD degree at Cornell University in order to explore state of the art research in plant biology, with a focus on plant development and evolution. Why do I desire to pursue a PhD degree? What is worth mentioning first is that the 2019 Rhododendron Species Symposium I took part in was an impressive learning experience for me. I am deeply affected by the worldwide scholars' passion and love about plant and their research, which has had a huge effect on my future studies and work.
Like the catchphrase of 19th International Botanical Congress: Care for plants, Care for our future. I am very interested in plant molecular biology and am willing to embrace more challenges. The progress in Plant Biological Science is exciting and it would be wonderful to take part in it. I look forward to having new opportunities to swim in the plant molecular knowledge sea and make a significant contribution to great science.
Were there no support from my university- South China Normal University, I would never taste the wonder of different cultures and researches. SCNU, I love and thank you!
What to read next: