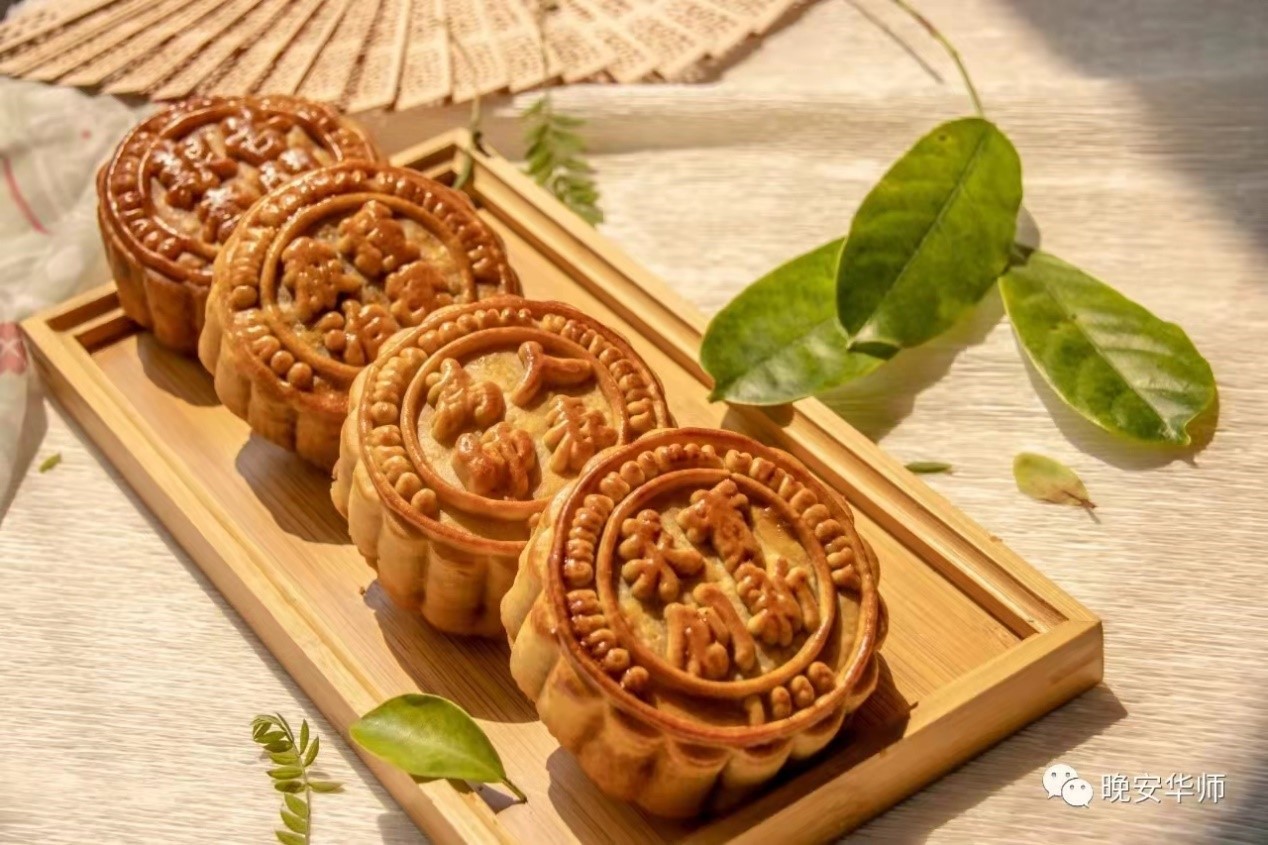 Editor's Note: The third SCNU English writing contest, themed "Telling China's Story", ended with 422 entries from 33 different schools. We congratulate all prize winners on their outstanding performance. Awarded winners have been announced (see results), and all winning entries will be published in this column.
-------
By Lin Xiayu
SCNU, a fascinating campus located in Guangzhou, has witnessed countless wonderful stories. Ranging from innovating traditional food to participating in the National Games and battle against COVID-19, SCNU is sparing no effort to depict what Chinese spirit actually stands for.

Initially, SCNU expresses the spirit of inheritance. Firstly, when it comes to traditional elements, Confucius may immediately jump up in your mind. A stone tablet, which is carved "Be insatiable in learning and tireless in teaching", is attached to the solemn sculpture on the campus. Students at SCNU hold the belief that this statue is not only in commemoration of the great thinker and educator, but also designated to spark enthusiasm for learning and teaching.
Secondly, SCNU distinguishes itself for celebrating traditional Chinese festivals. For instance, in an attempt to create a traditional atmosphere combined with cultural flavor, canteens at SCNU stick to updating menus with varieties of traditional and novel delicacies. For example, around the Lantern Festival, fluffy dumplings filled with boiling sesame or peanut paste are on sale. On Tomb-Sweeping Day, before the stall of Qingtuan is open, hundreds of foodies have definitely already been waiting in line. On Tomb-Sweeping Day, a variety of rice dumplings are displayed on buffets, including kansui dumplings, salty egg dumplings, red bean rice dumplings and so on. In short, by means of cultivating an atmosphere of traditional culture such as placing extraordinary educators' statues and making innovations in traditional food, SCNU successfully inherits the treasure of Chinese tradition.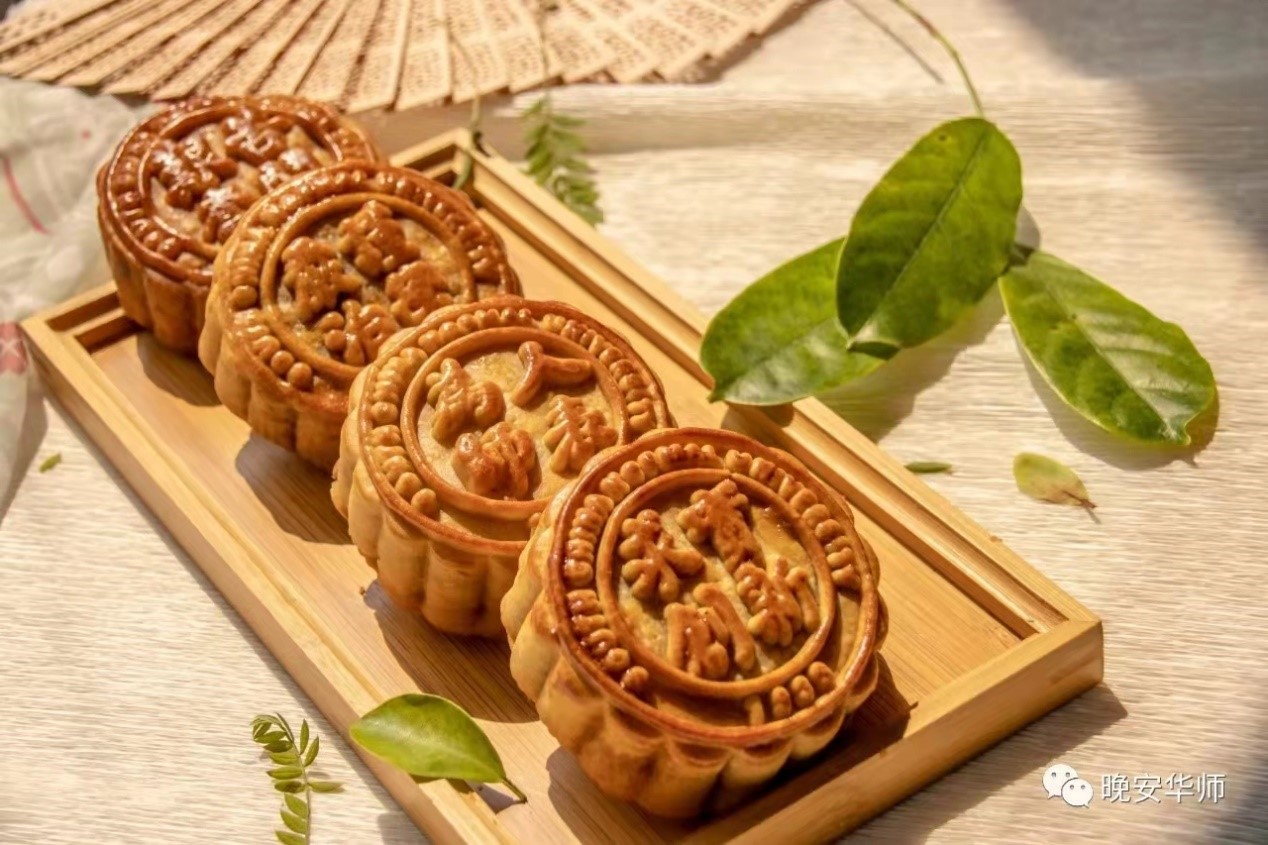 Mooncakes craved with the motto of SCNU.
Simultaneously, on the miraculous campus, stories of Chinese spirit of struggle are also staged. During the 14th National Games, thirty-four students were appointed to strive for the glory of our motherland. In the end, the exhilarating news came that they won four gold, three silver and two bronze medals for Guangdong province. Easy as it sounds, the road to success was full of barriers and it's their persistence and diligence that made it come true.
Take Liu Xiang for example, before breaking the Asian record of the women's 50m freestyle at National Games, she suffered from a career bottleneck. Resulting from the fact that she was in a poor condition, Liu Xiang failed to overpass Zhang Yufei and Wu Qingfeng, thus making her miss the opportunity to prove herself in 2020 Tokyo Olympics. However, instead of feeling depressed, in no time did she dedicate herself to training for the next three months. And it turned out that all her diligence paid off in the arena of the National Games. After the fierce competition, when being asked whether she had doubted herself for the previous failure, she replied with conviction, "there is a beast in my heart and I am convinced that I can do it." As far as I'm concerned, the story of Liu Xiang is exactly the crystal of the spirit of struggle.
Liu Xiang is the first to reach the finish line of women's 50m freestyle.
Ultimately, SCNU tells a magnificent story of the anti-epidemic spirit. From May 31 to June 1, approximately five hundred students from SCNU devoted themselves to assisting in nucleic acid testing. Thanks to their devotion, the testing work achieved a tremendous success. In merely 32 hours, about 23 thousand people had received rigorous and professional tests.
Having a glance at the photos of these lovely volunteers, people would find that the shirts beneath their protection suits and the hands inside rubber gloves were both soaked with sweat thoroughly. Nevertheless, no matter how fatigued they felt, they kept smiling, as they were motivated by the anti-epidemic spirit. It's hence not difficult to figure that not only does the spirit strengthen the solidary between them, but also challenges SCNU to serve as a pioneer in the combat against COVID-19.
All in all, by telling the stories of the canteens' updated traditional delicacies, Liu Xiang's heart-stirring record-breaking, as well as the enormous triumph over COVID-19, SCNU is conveying stories of Chinese inheritance, struggle and the anti-epidemic spirit to China and even the world.

What to read next: