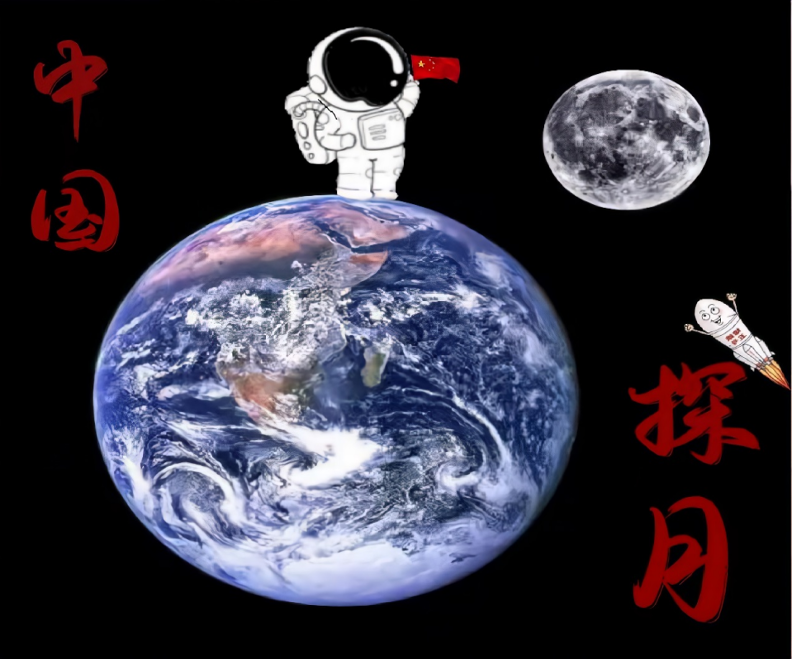 Editor's Note: The third SCNU English writing contest, themed "Telling China's Story", ended with 422 entries from 33 different schools. We congratulate all prize winners on their outstanding performance. Awarded winners have been announced (see results), and all winning entries will be published in this column.
-------
By Zhang Kailin
Do you learn about China? Have you ever heard any Chinese stories? Whether you have ever heard any Chinese stories or not, I yearn for the opportunity to tell you a Chinese story.
It is a truth universally acknowledged that China is the largest socialist country and the second largest economy in the world, yet, which is inevitably questioned by other countries. For instance, a great number of countries always question China's system, China's technology and so on. Although our country is questioned by some western countries, we never engage in unnecessary arguments and demonstrate our country's strength with practical actions.
When it comes to Chinese stories, people always think of stories related to reform and opening up, poverty alleviation and fighting against COVID-19 and so forth. However, the story I am eager to share most is about Chinese lunar exploration and the reasons why I am inclined to tell you this story are as follows. On the one hand, the story of the lunar exploration project can not only show the Chinese people's spirit of chasing dreams and having the courage to explore, but also fully demonstrate China's scientific and technological competitiveness. On the other hand, China has always implemented the concept of opening up to the world, carried out lunar exploration projects in a cooperative and win-win manner, and truly achieved peaceful use of space and exploration of the moon.
In the early days of lunar exploration, the Soviet Union was ahead of other countries and launched 64 probes to the moon. Subsequently, the United States gradually kept pace with the Soviet Union and left the first human footprints on the surface of the moon, which is the most glorious achievement of mankind's lunar exploration. At present, what has shocked the world is that China has accomplished the task of sampling and returning to the moon again and China keeps on exploring the moon.
As the story develops, quite a few individuals will have some questions. When the United States, the Soviet Union and other countries carried out lunar exploration projects more than 40 years earlier than China and achieved certain results, why does China remain carrying out lunar exploration projects? I hold a view that it is not only a manifestation of the pursuit of unknown humanity, but also a manifestation of China's determination to contribute Chinese wisdom and strength to the world's lunar exploration projects.
In practice, China's lunar exploration project is overwhelmingly different from those of other countries, especially the United States and the Soviet Union. Our lunar exploration project has its own characteristics. First of all, although China's lunar exploration project is more than 40 years after that of the United States, the Soviet Union and other countries, China's lunar exploration project has a higher starting point and can use modern science and technology to explore the moon. China's lunar exploration project is by no means a simple repetition of other countries' lunar exploration activities. Our lunar exploration project has its own unique plan and unique path.
What's more, since our country is the second most populous country in the world and it is investing a lot of money in economic construction projects, we can only invest a small part of it for lunar exploration projects. Nevertheless, our lunar exploration project has produced tremendous scientific and technological achievements. Last but not least, although our country has only carried out 6 lunar exploration activities, the success rate of our lunar exploration activities is 100%.
Even though China's lunar exploration project is later than the developed countries in Europe and America, it has achieved many first-place achievements in the lunar exploration project. As an example, China was the first country to obtain a 7-meter resolution full moon map. This world record has been maintained for 9 years. China is the first country to obtain a geological profile of the back of the moon and have the ability to see the earth on the moon which is not only conducive to our understanding of the moon, but also beneficial to a better understanding of the earth. Not only these achievements are of great significance to China's development, but also these accomplishments exert a significant part in promoting the development of the world. China's lunar exploration project is moving from following to leading.
What to read next: