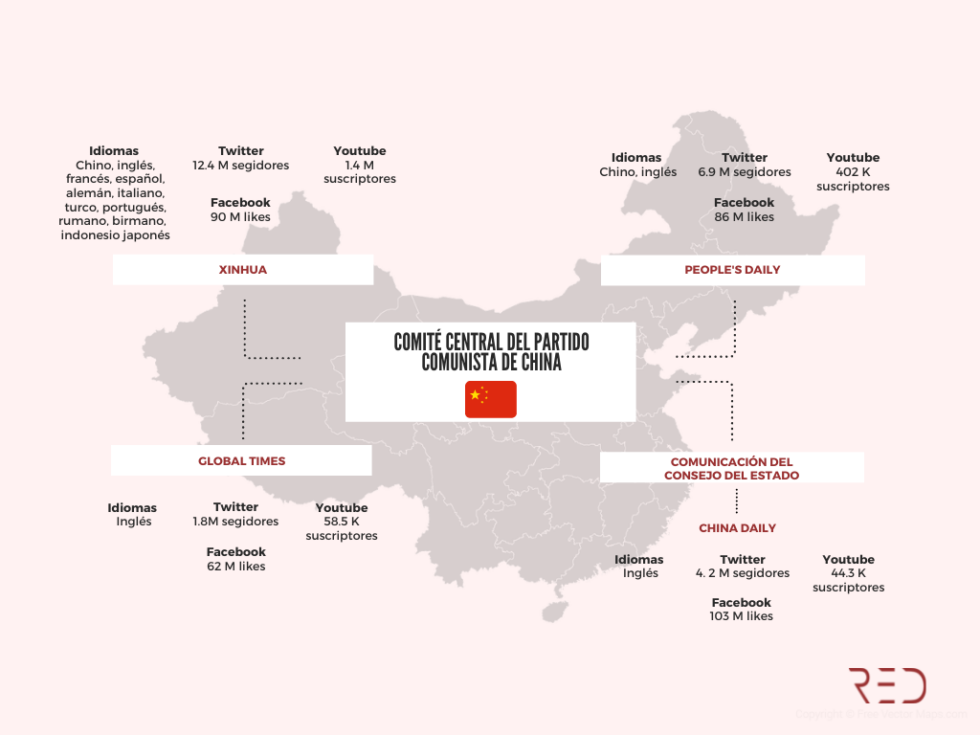 Editor's Note: The third SCNU English writing contest, themed "Telling China's Story", ended with 422 entries from 33 different schools. We congratulate all prize winners on their outstanding performance. Awarded winners have been announced (see results), and all winning entries will be published in this column.
-------
By Liao Ruofan
The year 2021 marked the centenary of the founding of the Communist Party of China(CPC). China has experienced tremendous changes in the past century, from material needs to spiritual civilization, from system to ideology. The Chinese nation is rising among the nations of the world, attracting global attention. While China has received praise and encouragement from the world, incomprehension and stigmatization still exist.
Today, China is eager to make its voice heard, by telling true stories. "Storytelling is the best way for international communication," President Xi said. "We should tell stories about China well and spread China's voice well." By listening to authentic, sincere, and comprehensive stories of China, those biased acquire the chance of discarding their prejudice and valuing China's development, which contribute greatly to the peaceful development of all mankind.
First, a good Chinese story should be dug from the core of the Chinese national spirit and Chinese cultural confidence.
Recently, the hot screening of "The Battle at Lake Changjin" has been thought-provoking. Looking back at the history, the Chinese People's Volunteer Army earned a reputation for People's Republic of China with their lives by the Yalu River. Without the revolutionary optimism and patriotism of the solders and party members, such success would never be achieved.
Looking at the current situation, illegally detained by Canada for 1,028 days, Meng Wanzhou, chief financial officer of Huawei, never gave in to trumped-up charges. Finally, she has successfully made her way back to China after enduring untold hardships and sufferings. Even in the face of power, the Chinese people still stand for dignity and integrity. Perhaps many people do not understand that this incident is a political event wrapped in a legal fig leaf.
When the same trick was used to break up Alstom earlier, the French government turned a blind eye to the long-arm jurisdiction of the United States. In contrast, the Chinese government has made unremitting efforts and perseverance to break through their tricks and shatter their hope to contain Huawei. This reflects that the spirit of fearlessness against hegemonism has always existed in the blood of Chinese, and showcases China's comprehensive national strength and the continuous growth of discourse power in the global arena.
In the past, the Chinese people gained their international reputation with our own flesh and blood. Now, we speak with our merits. With the legacy of our national spirit and the growing economic power, China is no longer the country aggressed by Western powers, and now China has the courage to say no to unequal treatments. Cultural confidence, which has been deeply rooted in the hearts of every Chinese, has become the biggest encouragement for us to tell Chinese stories. Wearing electronic shackles but delicate high heels, Ms. Meng Wanzhou was full of vigor and vitality. She has shown the world the optimism and pride of the Chinese people in high spirit. She showed the elegance of not surrendering to oppressions, and made those who vilified China feel ashamed of themselves.
Second, to tell Chinese stories well, we cannot overlook the innovative ways to facilitate Chinese cultural communication and the new cultural infrastructure.
Although Chinese culture has continued for thousands of years and is characterized by stability and traditions, as we have entered a new era, we should seek a more convenient, acceptable and popularized way to tell Chinese stories, seizing the opportunities brought by the emergence of new media. Li Ziqi, for example, a Chinese video blogger who has gone viral on Tiktok with short videos, has received tens of millions of likes on the Internet. She made an artistic interpretation of ordinary everyday stories.
In recent years, from Letters Alive to National Treasures, cultural variety shows are opening up a new channel for the spread of Chinese cultural relics and national sentiments. To tell Chinese stories well, we should keep trying to reach a wider audience both at home and abroad with the help of ever-evolving communication technologies.
To tell China's story well, we need to uphold China's vision of following the principle of "extensive consultation, joint contribution, shared benefits", constructing a community with a shared future for mankind, taking up the responsibilities as a major global player in the face of the epidemic, and further illustrating China's selfless acts to the international community.
To tell Chinese stories well, we need to gain footholds in both inheritance and development. Adhering to cultural confidence, focusing on cultural communication, presenting Chinese stories in innovative ways, and improving the affinity of Chinese stories in international communication are what we need to bear in mind.
As a member of the younger generation of the new era, we should strive to present China's image as a major global player with robust cultural power, cutting-edge scientific innovations, and a strong sense of responsibility. Telling China's story well will not only win us a favorable external environment for China's peaceful development, but also enhance our voice in the international arena.
What to read next: