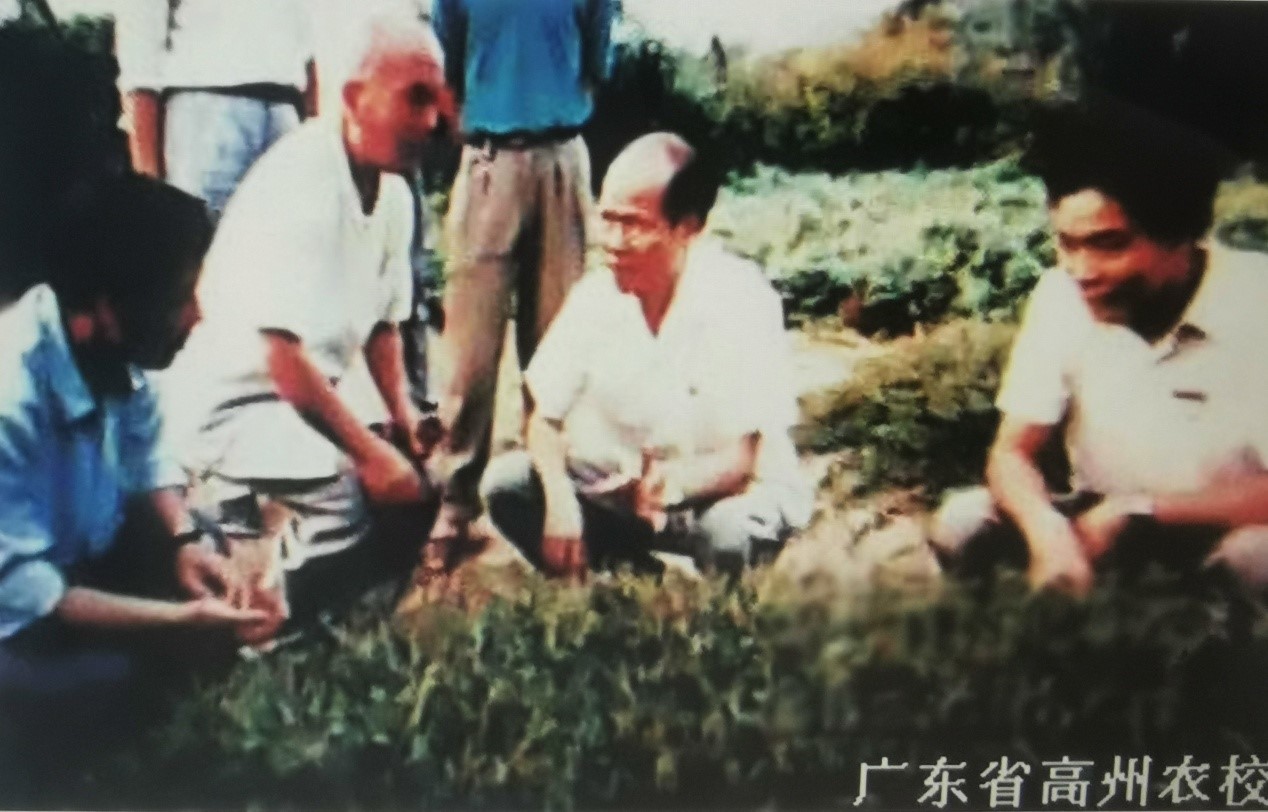 Editor's Note: The third SCNU English writing contest, themed "Telling China's Story", ended with 422 entries from 33 different schools. We congratulate all prize winners on their outstanding performance. Awarded winners have been announced (see results), and all winning entries will be published in this column.
-------
By Zhou Xinyi

Today, China is experiencing unprecedented challenges from overseas. Under such a situation, the very pressing need is to look directly into the necessity of enhancing China's international influence and strengthening China's international discourse power. As an institution nurturing the talented, and cultivating great minds, our university is a crucial window for international communication through student exchange, academic exchange, and joint research. Therefore, it is also a vital channel to tell authentic Chinese stories to international friends.
As a freshman of South China Normal University (SCNU), and especially as one of the first members of SCNU's first Sino-foreign joint institute—the Aberdeen Institute of Data Science and Artificial Intelligence, I feel very honored. As Vice President Ma Weihua said at the opening ceremony of the Aberdeen Institute, we should keep the ambition to serve our country; cultivate a global mindset; learn from the history and cultures both at home and abroad; and facilitate communication between Eastern and Western cultures. Grown up in the new era where British and Chinese educational philosophy and cultures come together and inspire new thoughts, young minds like us are the best narrators for the story of China and the story of SCNU.
For many years, SCNU and members in this community have been adhering to the school motto, "foster the spirit of working hard, pursue studies with the utmost rigor, seek truth from facts with innovation, and be a model of virtue for others." When I am thinking of a role model who put the motto into practice, Professor Mo Ximu's name pops up in my mind. Professor Mo, a well-known forestry expert in China, was a biology professor and doctoral supervisor at SCNU. His devotion and contribution to research on forage and biology earned him countless rewards. He was one of the National Model Workers in the education field and a scholar with outstanding contributions in Guangdong Province. His perseverance and dedication have been inspiring his colleagues, students and members in this community to follow his steps.
Fostering the Spirit of Working Hard
Our world will never become a better place without heroes in harm's way. Regardless of the hardships, Professor Mo committed himself to long-term research on plant classification and he laid a solid foundation for teaching biology. Even in his later years, when he was not as healthy any more, he still walked on those winding roads, climbing mountains and wading across rivers. It was his persistence and perseverance that enabled him to make such unparallel contributions to the greening of Guangdong by controlling the soil erosion. This has also promoted the human-nature relationship. Professor Mo went to impoverished mountainous areas to teach local farmers: "you should pay equal attention to grass and shrubs, and plant grass first."
However, influenced by thousands of years of conservative thinking, local farmers could not figure out why they should grow grass for the crops. Once, Prof. Mo made a huge effort to convince farmers in Gaozhou, a city in southwestern Guangdong Province, of growing Malini's multiflora along the riverbank of the Jian River, the largest river in western Guangdong. Unfortunately, the local people shoveled up the grass out of ignorance. But Professor Mo did not give up, he stuck to helping the locals improve the ecological environment. He pointed out that first we should protect the vegetation, rather than restore the previous lush pastures after being destroyed. Second, we must help farmers realize how conservative their ideas were. Third, the local government must vigorously guide and support the pasture industry. Professor Mo's grass planting project was implemented step by step in Lianzhou, which solved the problem of serious soil erosion in the Xingzi Basin in northern Guangdong and turned the barren hills back into green slopes.
Pursuing Studies with Utmost Rigor
Adopting a rigorous attitude of scholarship is a fundamental value of teachers and students in our university. By planting trees, shrubs and grass in a scientific manner, Professor Mo restored eroded land in Guangdong. He spent most of his life collecting seeds, selecting and raising grasses before planting them to the barren hills of more than 20 counties and cities in Guangdong Province. He promoted the planting of forests for more than 60,000 square kilometers, which led to the change of the local soil and vegetation.
Most importantly, this project lifted Gaozhou out of poverty and promoted local economic prosperity. He also extensively argued the importance of forests to the environment from an academic perspective and made an indelible contribution to the country's ecological and environmental protection. With outstanding intelligence, professional knowledge, and dedicated diligence, Professor Mo promoted ecological agriculture, which produced fruitful explorations in the management of soil erosion and soil amelioration in Guangdong. Professor Mo used his actions to spread the SCNU's spirits to the whole society and tell people to improve the forage industry by concentrating on prevention and taking precautions first.
Seeking Truth from Facts with Innovation
"Seek truth from facts with innovation" is not only a requirement for learning and research but also a profound way of critical thinking. Combining "truth-seeking" with "innovation" perfectly, and then achieving the unity and transformation of pragmatism is inspiring for teachers and students. Professor Mo did a great job in this aspect. In the management of soil erosion, he innovated the theory of "umbrellas and quilts" and brought invaluable and innovative approaches to soil and water conservation.
Professor Mo also blazed the trail in the research on Ecological Agriculture and Biology by proposing "amphibious plants" for the first time around the world. He concentrated on implementing a novel greening method "composite greening". The vertical plane forms the space complementation and overlapping effect of trees, shrubs and grass. This kind of greening configuration is called "composite greening" by forestry workers. The compound planting mode is to complement each other according to the different characteristics of plants, such as height, crown size, light and space requirements. They are compatible with each other and carry out three-dimensional multi-level planting, so as to make full use of land, sunlight and space in a unit area. With such a cultivation method, water and nutrients are used to achieve maximum growth, benefiting the local environment and residents.
Being A Model of Virtue for Others
"Being a model of virtue for others" is a lofty requirement for teachers. The teaching goal of a normal university is to train excellent teachers, therefore, the pursuit of "learning to be a teacher and being a model" is crucial.
When talking about Professor Mo's teaching ability, none of his students would give a negative judgement. He combined theory with practice and advocated for the construction of biological gardens. He used his own high morality to educate millions of young students. He stood on the stage and shouldered the responsibility of a teacher for decades. His willingness to serve as the ladder allowed thousands of students to stand on his shoulders and climb the peak of natural science.
Recorded in the journal of SCNU, a student in the 1960s wrote a heart-touching sentence: "No matter how difficult the situations are, no complaints are heard. We are here to 'plant trees' instead of 'enjoying the shade under a tree."
There are many more motivating stories, like Professor Mo's. It is for sure that we are enjoying the shade under enormous trees planted and fostered by previous generations of scholars at SCNU. However, we are also relaying the mission of "planting trees" for future generations. We will follow the guidance of the school motto, become fighters for the prosperity of a strong nation, walk in the same direction with the motherland and the times, and write new chapters of SCNU and China with enthusiasm and perseverance.
---
Reference:
喜看荒山秃岭着绿装——介绍生物学家莫熙穆教授的先进事迹[J].中国高等教育, 1990(09):30-32.
What to read next: