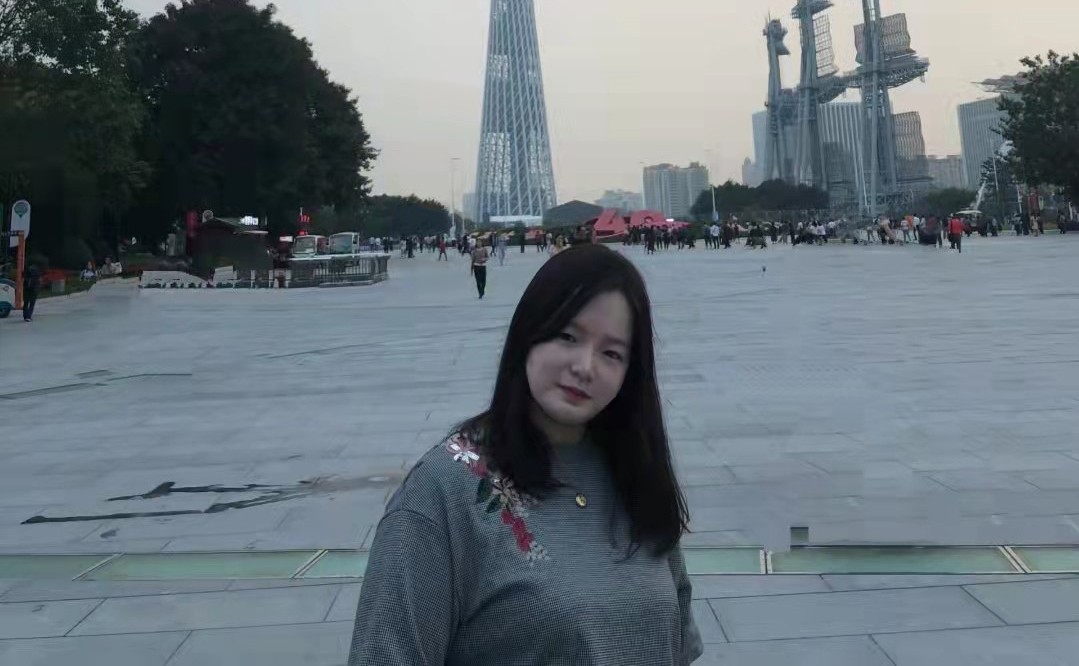 Editor's Note: The third SCNU English writing contest, themed "Telling China's Story", ended with 422 entries from 33 different schools. We congratulate all prize winners on their outstanding performance. Awarded winners have been announced (see results), and all winning entries will be published in this column.
-------
By Rosalie Elvira
Traveling to a new country can be considered an experience, but studying abroad can be considered a life-changing and transformative experience. Imagine boarding a plane, flying almost 1,600 miles across the ocean and attending university in a city that is utterly different from where you've spent your whole life. That was my experience three years ago. I was accepted to South China Normal University three years ago, and it was the most exhilarating and wild thing I'd ever experienced.
Studying in China gave me the opportunity to see the sights, participate in activities, and learn about the culture, as well as to be immersed in a different environment. I've been exposed to an entirely other culture throughout this time. My first impressions of China were that I noticed a lot of food that I had never seen before, that people spoke Chinese or Cantonese everywhere, and that Guangzhou's architectural landscape is diversified.
South China Normal University is an excellent academic institution, professors and students at SCNU genuinely care about one another, resulting in a strong feeling of collaboration and a distinct lack of competitiveness. Certainly, everyone is motivated, but it's in a good manner. I remember being inspired and astonished by the quality of my classmates' work. I've heard it said that you attend SCNU to learn not just from the finest professors, but also from the best classmates.
Moreover, SCNU's amount of activities and clubs accessible to students truly sticks out to me. There is a society for just about any random interest or passion you may have, and they are constantly hosting interesting events. I recalled tea tasting sessions being part of our college's off-campus activities. Personally, I enjoy tea and am interested in learning more about it. So when I heard about the event, I was overjoyed. At the tea tasting sessions we were accompanied by my teacher. Because when it comes to foreigners drinking tea, the majority of them simply brew tea, add tea leaves, add hot water, and drink it as long as it tastes fine.
That day, I gained a better understanding of Chinese tea culture, including how to "taste" tea, why Chinese people enjoy drinking tea, and what mood to be in when drinking tea. I discovered that tea comes in a wide variety of flavors, even within one type of tea, with different nuances in taste. Chinese tea culture, in my opinion, is mostly a continuation of the magnificent traditional Chinese culture. It is more intricate and ceremonial than merely drinking tea. Tea can also be utilized as a way for individuals to relax in today's hectic world, allowing the spirit, body, and mind to unwind a little and cope with life's hardships.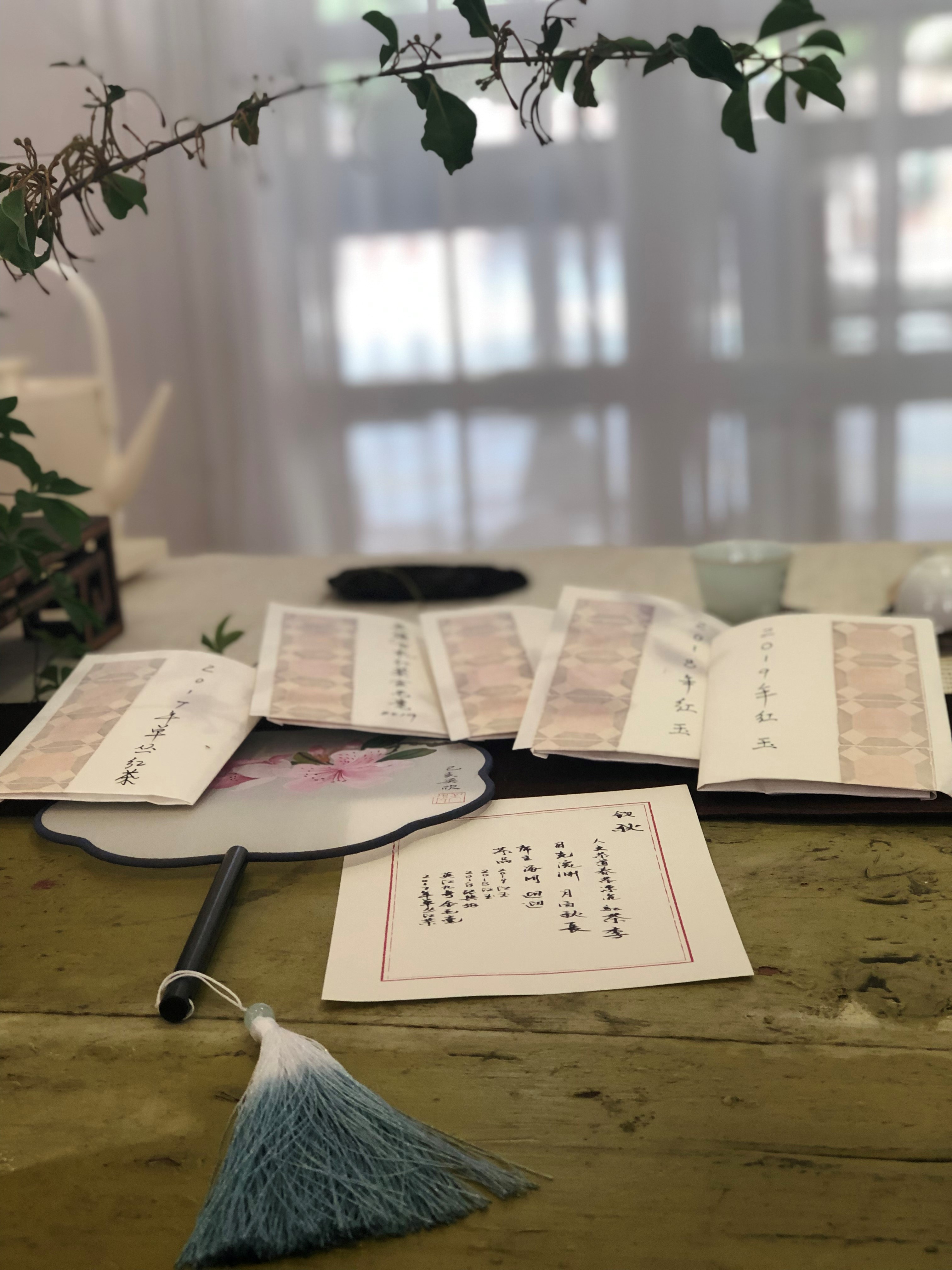 The tea tasting event I experience.
Apart from that, our university also hosts a cultural festival in which international students from various countries will perform music, dance, costumes, and traditional crafts that reflect the culture of their home countries, as well as bring different flavors and specialties from various regions so that Chinese and foreign friends can taste the cuisine of various countries around the world.
Traveling in China is a significant part of the experience, in addition to studying Chinese. In Guangzhou, you can experience the fast-paced life of a first-tier metropolis. I went to the Canton Tower with my friends when I first arrived in Guangzhou, which is also a landmark of Guangzhou. Standing on the observation platform, gazing down over the entire city of Guangzhou, the buildings in the distance seem like blocks, and the people on the street seem like ants. After school, I would usually go to historical and cultural sites with my friends, such as the Chen Family Temple and the Zhongshan Memorial Hall. During long holidays, I would travel to other cities to see diverse landscapes, cultures and cuisine.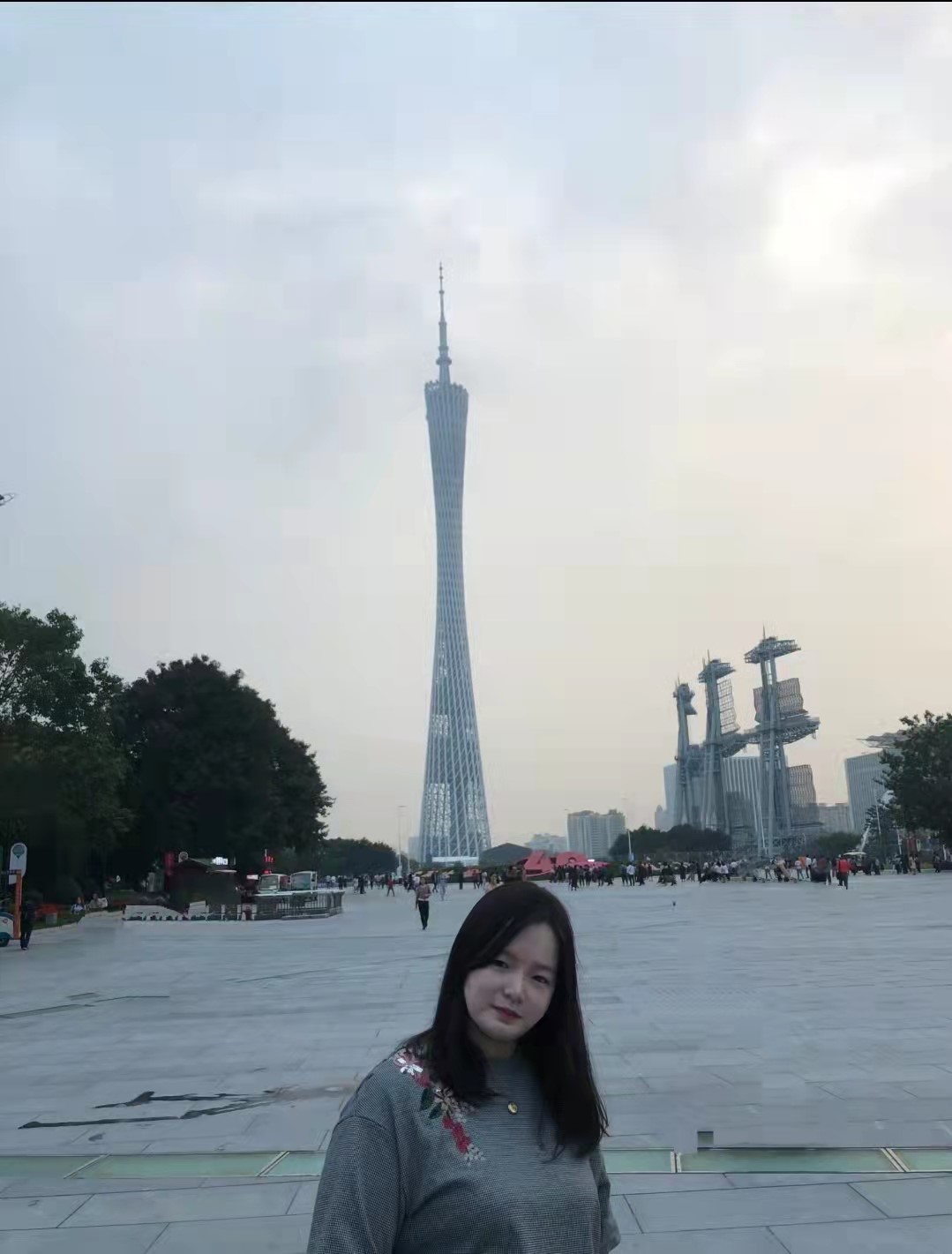 My memory in Guangzhou's Landmark, the Canton Tower.
Guangzhou is also known for its delicious cuisine. One of the four classic Chinese cuisines is Cantonese food, often known as Guangdong cuisine. Cantonese morning tea (dim sum) is the most well-known of these. Guangzhou residents can frequently be found sipping morning tea at Cantonese teahouses in Guangzhou, where the entire family gathers around a table to experience the joys of family life. Boat congee, a Cantonese-style morning tea dish with a variety of ingredients such as sashimi, shredded squid, fresh shrimp, and so on, is my favorite Cantonese-style morning tea dishes. It tastes infinite and is very tasty.
When it comes to China, you can't talk about it without noting the country's remarkable technological advancements. China's "four great new inventions" in modern times, which have made the public's daily lives more convenient, are Alipay, high-speed rail, on-line shopping, and bike-sharing. Mobile payment such as WeChat pay or Alipay is the first thing that springs to mind when thinking about Chinese technology. When I initially arrived in China three years ago, one of the things that struck me the most was a lot of people on the street were utilizing mobile payment, with just a few people still carrying cash and paying with cash. To say I was astonished is an understatement. At that time, everyone in my country (Indonesia) was still utilizing cash payments and had to carry cash when they go out. No one had ever considered using mobile payment yet. So I was astounded to learn that Chinese people were already going out without cash and didn't have to bother about the hassle of sorting out the coins and bills they would discover upon paying. Mobile payment isn't just for high-end establishments; you can use it to pay for groceries at the market as well.
Although there are mobile payments available outside of China, such as Apple Pay, PayPal Here and other mobile payments, China's WeChat Pay, Alipay Pay are now the global leaders, and WeChat Pay or Alipay may now be used not only in China but also in foreign countries. When we travel overseas, we don't need to queue up at banks to exchange foreign currency. Many overseas stores now accept WeChat or Alipay as a form of payment. So, even if I am not Chinese, as long as I have WeChat or Alipay payment, when I travel to Malaysia and come across a store there that accepts WeChat or Alipay payment, I can immediately pay using WeChat or Alipay. Many countries have begun to adopt mobile payment now that Chinese mobile payment is well-known throughout the world. For example, in the last two years, Indonesia has begun to learn from China and has begun developing mobile payment. As a result, Indonesian mobile payment methods (such as OVO, Gopay, and others) have recently gained popularity. Furthermore, we have seen a decrease in the use of cash in Indonesia as a result of the current outbreak. Because research has shown that the Coronavirus may survive on the surface of cash, mobile payments are clearly safer than traditional cash payments in terms of virus transmission. China's mobile payment system has not only revolutionized the lives of Chinese citizens, but it has also demonstrated the Chinese people's wisdom to the rest of the globe. Because China's mobile payment technology has risen to the top on the globe and is now leading it.
China's high-speed rail is more convenient since it can save several hours compared to traditional trains. Most of the time, high-speed rail is less expensive and more cost-effective than flying. Furthermore, it is necessary to mention that traveling by high-speed rail is much more worthwhile since you can enjoy the breathtaking natural scenery outside the window. China's on-line shopping may bring a lot of savings and convenience to your life in China, whether you're looking to spruce up your apartment, new clothes, imported products, snacks, or some of the hottest items around. You only need to press a few buttons and wait at home for your things to arrive. E-commerce is altering the way Chinese customers think about shopping, it's more of a social experience than a hard sale when they purchase on line. It's a fun new experience to enjoy. Bike-sharing may significantly increase urban efficiency and is a significantly lower-carbon mode of transportation. Bike-sharing is also a healthier way of living since it encourages individuals to get more exercise. Above all, bike-sharing increases the efficiency of human life and work, both living and working, and may significantly reduce time spent on the road. There is not only bike-sharing in China, but also car-sharing and even power bank-sharing.
Studying in China, living in other countries, speaking different languages, and being surrounded by foreigners would not only be an eye-opening experience but also push me to grow as a person, expand my cultural tolerance and awareness. Aside from that, it helped me learn a variety of professional, personal, and social abilities, all of which may lead to long-term benefits. Such as the chance to be exposed to a variety of cultures and perspectives, or even advanced science and technology. It was such an eye-opening, unforgettable, precious experience for me.
What to read next: