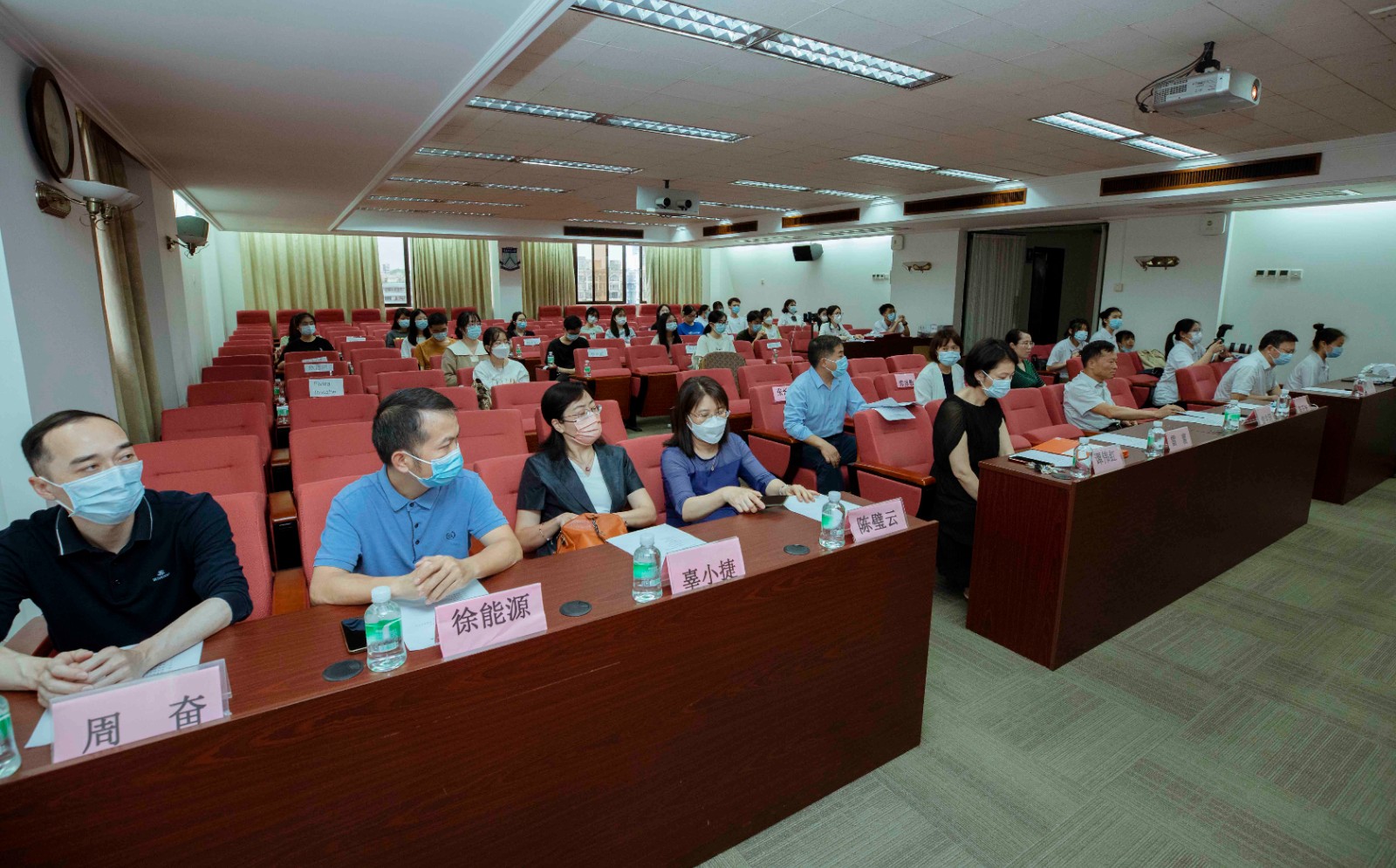 The third English Writing Contest of SCNU with the them of "telling China's story" came to an end with the awards ceremony successfully being held on May 12. A record high of 422 entries from 33 different schools was received this year.
The Aberdeen Institute of Data Science and Artificial Intelligence, the School of Foreign Studies and the School of History and Culture, ranked top three in terms of entry numbers, and they each won the Award for Best Organization. 27 students received awards at the ceremony, including one first prize, two second prizes, three third prizes and twenty-one honorary awards.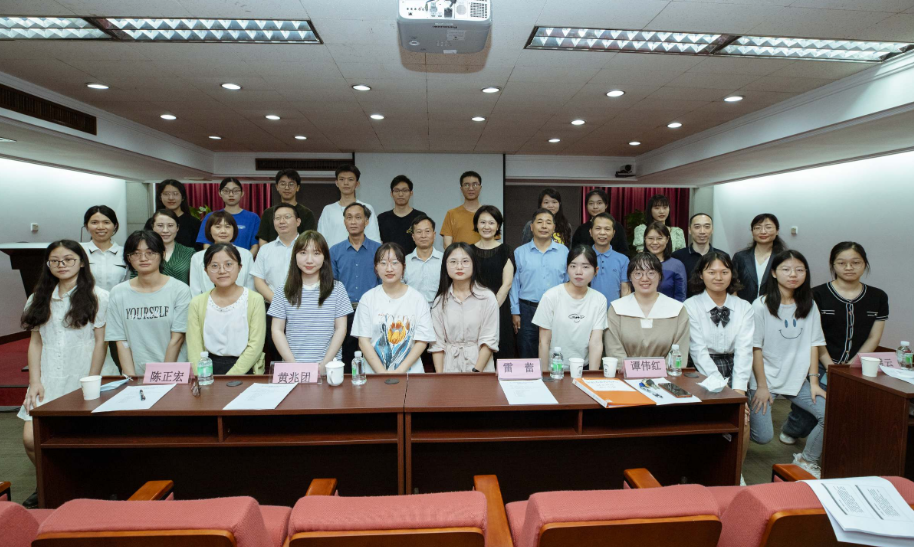 The group photo on the awards ceremony of the third English writing contest.
Huang Zhaotuan, the deputy secretary of the Party committee of SCNU, addressed his congratulation to all the winners at the ceremony. He said the contest showed SCNU students' good English foundation and international vision. He also expressed his hope that students will continue to tell China's positive stories, displaying images of SCNUers to the world, and enhance SCNU's international reputation. The awarded works depict the development in China's rural areas, cultural heritage innovations and the anti-epidemic spirit of China, presenting an authentic and rich image of China to the world, he added.
Zhou Xinyi, the first-prize winner from the Aberdeen Institute of Data Science and Artificial Intelligence, shared her feelings at the ceremony. She wrote the story of Professor Mo Ximu in her essay, reflecting the diligent, rigorous and selfless figure of this teacher at SCNU. Zhou said that the award would encourage her to make efforts in telling good stories about SCNU and contribute to make China's voice heard around the world.
The campus-wide English writing contest was first launched in 2019. The contest is designed to help the world better understand SCNU and China, and at the same time provide a platform for SCNU students to carry forward aspects of the excellent Chinese culture and communicate with the world, so as to guide university students to establish a global vision and value their national identity.
See the list of awardees:https://news.scnu.edu.cn/50793
---
Translated by Zou Shan, Lai Xinran
Proofread by Edwin Baak
Edited by Li Jianru
What to read next: