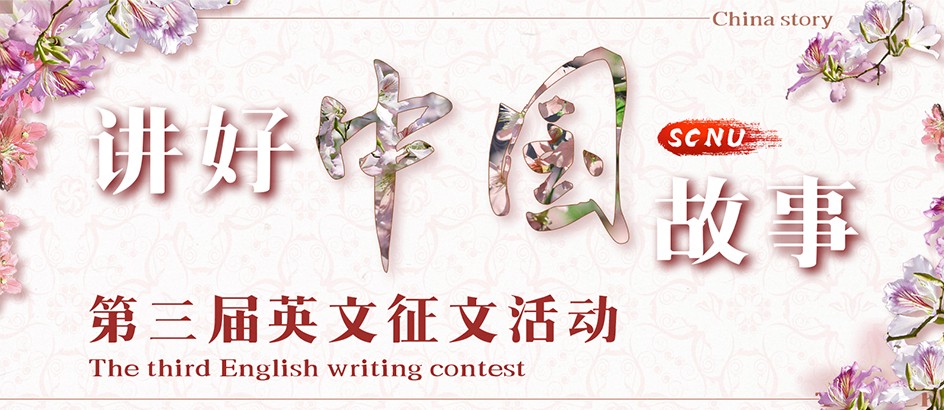 President Xi Jinping has pointed out: "We are capable of handling China's affairs, not to mention conveying China's story globally. We should have that confidence in making the nation's voices heard." Here comes the third SCNU English Writing Competition, offering you a chance to tell China's story to the world!
习近平总书记指出:"我们有本事做好中国的事情,还没有本事讲好中国的故事?我们应该有这个信心!"第三届华南师范大学英文征文比赛正式启动,给你向世界展示中国的机会!
To tell China's story, you are free to talk about Chinese fine traditional culture, asserting Chinese characteristics, manifesting Chinese spirit and introducing Chinese wisdom; you are free to tell stories about science and humanities research that happened on the campus, to tell the world more about SCNU; you are also free to talk about your encounter with China, portraying the development of China with the special perspective of an international student.
讲好"中国故事",可以讲中华优秀传统文化,彰显中国特色、体现中国精神、推介中国智慧;可以讲大学的科研人文故事,让世界更好地认识华师;还可以讲你跟中国的美丽邂逅,用独特的留学生视角描绘今日之中国的发展……
Here, you have the opportunity to open up an important window for the world to see SCNU. Show your work on the SCNU English website and make the world hear you.
在这里,你还有机会对接世界看华师的重要窗口,在华师英文网展示你的作品,让世界听到你的声音。
The SCNU English website has accumulated more than 340,000 page views, and has users from 165 countries and regions. With foreign visits reaching 52%, it strives to provide the public at home and abroad with rich information about SCNU.
华师英文网,距今网页浏览量累计已超过34万,用户覆盖165个国家和地区,境外访问率达52%。网站力求给海内外公众提供丰富的华师资讯。
Now, no matter what major you are, what background and nationality you have, as long as you are a student of SCNU, as long as you have confidence, you can accept this invitation. Narrate your own "China Story" and help the world better understand China.
无论专业背景,不分地区国籍,只要你是华师的学生,就可以接受这份征文邀请,把心中的"中国故事"讲述出来,让世界更好地读懂中国、了解中国。


Today, China has the confidence and also the need to tell its own story. As a student of SCNU, we should strengthen our conviction, tell China's stories and make China's voice heard, contributing to enhancing China's international communication!
今天的中国有底气、也有必要讲好自己的故事,作为一名华师学子,我们更要坚定信心,讲好中国故事,传播好中国声音,为提升国际传播力贡献自己的力量!
Want to get more information?
Scan the QR code and join the QQ group.
We are here waiting for you!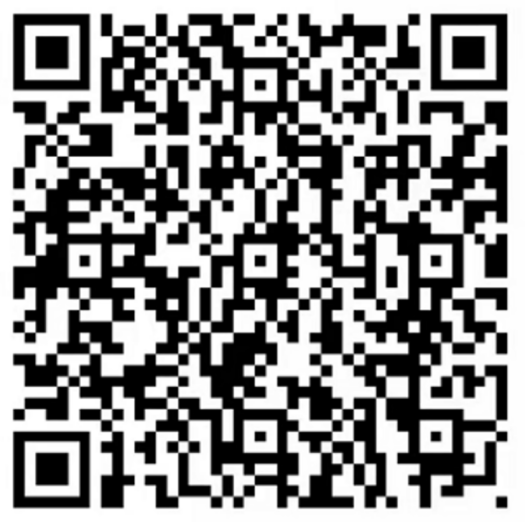 ---
Translated by Zeng Yuetong, Luo Xiaoying, Chen Jiahui, Yuan Yongshi, Chen Sitong
Proofread by Edwin Baak
Edited by Li Jianru
What to read next: