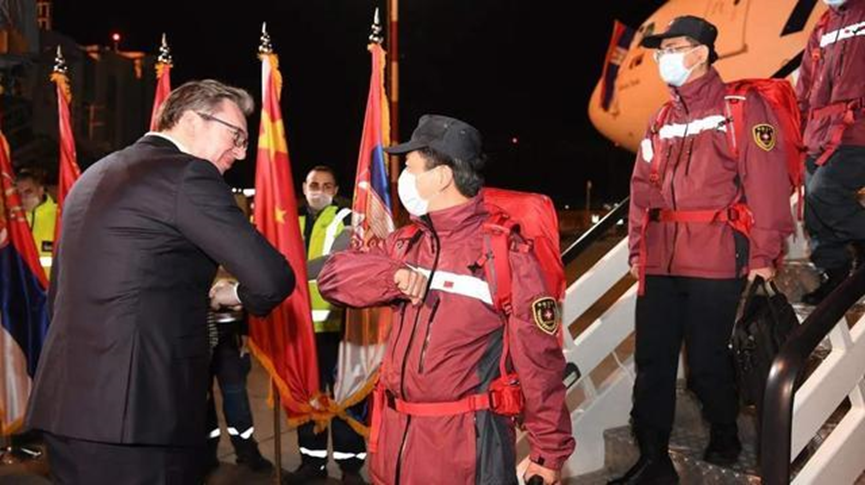 Editor's Note: Under the theme of "Challenge and Change", the second English writing contest of SCNU has came to a close with over 280 articles from 28 schools and colleges. We recognize all prize winners for their excellent performance. Awarded winners have been announced (see results), and all winning articles will be published in this column.

-------
By Zhong Jiayin
Based on the keen insight and in-depth analysis of the world trend, the Communist Party of China with Chairman Xi at the helm has made the important judgement that we are now in a period of great changes as haven't been seen for a hundred years. This situation brings us abundant opportunities and challenges.

When it comes to the global medical system, they are more obvious. The COVID-19 pandemic which unfolded without warning has spread quickly throughout the whole world and has spanned for more than a year. Moreover, there are still thousands of people getting infected in the western countries which also means that there are countless people dying every day. Although scientists from all over the world have still not been able to give an exact explanation for the cause of this pandemic, governments around the world have reached a consensus that all human beings are supposed to get united in order to get through the catastrophe which has already taken millions of people's lives.
In order to save the ill and to protect healthy citizens from getting infected, governments should not only execute new health policies but also seek for international cooperation to deal with the troublesome pandemic.
As we can see, there is huge room for global cooperation in the medical system. For instance, when the epidemic emerged in China, Japan, South Korea, Russia, and Pakistan among others, gave helping hands to us. Not only did they send lots of medical resources to us in China but they also brought us spiritual energy to struggle with the disaster.
As the epidemic was largely controlled within China, the Chinese government sent a first batch of medical personnel who took along medical resources of up to 31 tons to Italy to assist the Italian people on March 12. Chinese medical personnel was sent to Italy to assist the Italian people. Besides, the Chinese government also sent a batch of medical personnel and resource including nucleic acid detection kits for the detection of the novel Coronavirus to Serbia.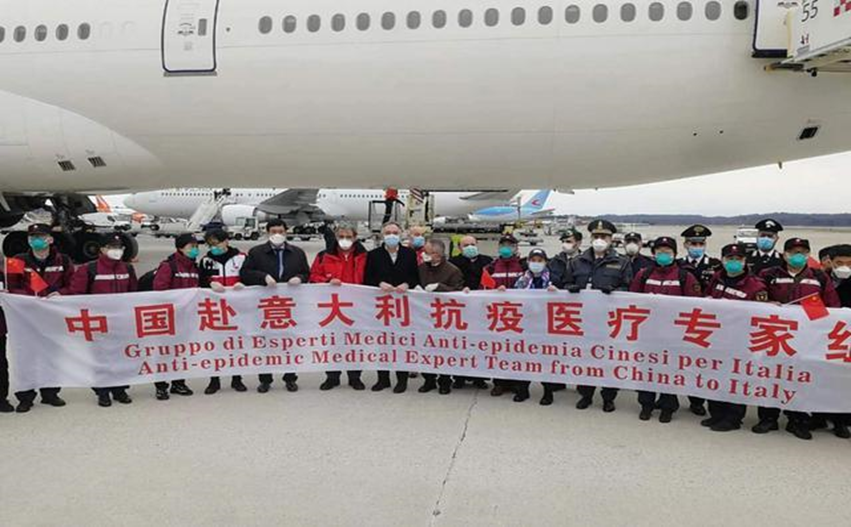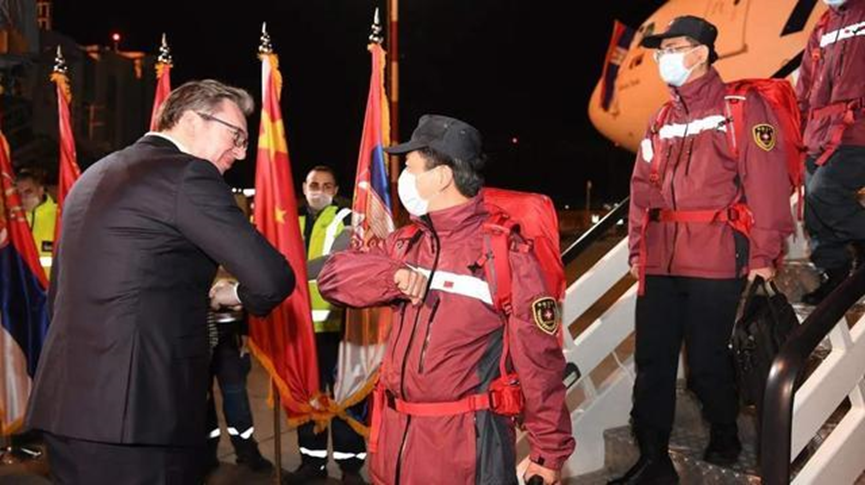 Chinese medical personnel were received by Serbian President Aleksandar Vučić.
Furthermore, Chinese scientists and groups have made significant breakthroughs in developing vaccines against the novel coronavirus. At the same time, the Chinese government has ratified an accord with the Global Alliance for Vaccines and Immunisation – today Gavi, the Vaccine Alliance, and has joined COVAX formally on October 8, 2020, according to media report.
So governments should tightly grasp these opportunities to strengthen the global cooperation of the medical system. But how can they achieve the goal? Firstly, governments should reinforce communication and dialogue between different nations so that they can reach consensus and formulate a series of health policies that can be adopted in every corner of the world. Secondly, governments should pay more attention to the role that the WHO and other international organizations play in fighting the pandemic and give them support as much as possible. The activities conducted by WHO and other organizations can absolutely help governments to take care of the areas that sometimes may be ignored. This can help governments' efforts be more comprehensive.
Thirdly, governments can also donate medical resources if it is possible, and left-over resource can be warehoused by the WHO to be sent to wherever necessary. Ultimately, governments and international organizations can gather together to encourage people to learn about and become proficient in some medical knowledge about epidemic prevention. From this point of view, we the common people are supposed to master medical knowledge to fight against the virus. And it is significant and meaningful for both individual people and humanity at large.
Apart from opportunities, there are still many challenges that shouldn't be overlooked. As a Chinese, I can never forget when we exerted ourselves to resist the epidemic. Many western media and even the leaders of some countries named the novel Coronavirus the "Chinese virus" or "Wuhan Virus" in public. It was so ridiculous and malicious that it not only severely offended Chinese people but also soured international relationships.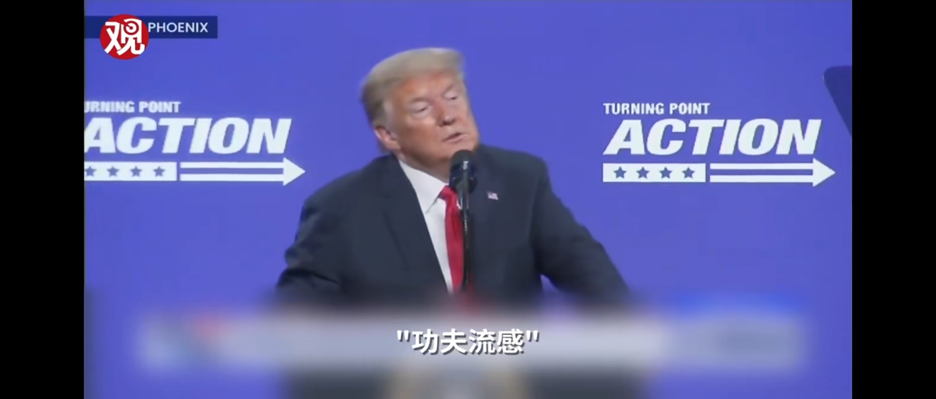 Different cultures and ideologies of different nations and countries have cultivated different views on wearing masks, sealing off cities and travel bans, which are essential steps in the prevention of normal people from getting infected by the highly contagious virus. In western countries, people like freedom more than their life and that of their compatriots. For instance, according to a media report, an American guy refused to wear masks or shelter in the U.S.. "If I get corona, I get corona. At the end of the day, I'm not going to let it stop me," he said.
In contrast, Chinese people were self-conscious enough to follow the policies that were formulated by the Chinese government. They ensured the policies would be strictly executed by our people and local governments. Besides, at the height of the pandemic, some countries openly disobeyed the international rules about interception of transportation of medical resource destined for other countries and illegally commandeered it without any qualms.
In the face of such severe challenges as mentioned above, how can we deal with them? Initially, every country should strengthen the supervision on domestic mainstream media to make the media more objective and give up smearing other countries. Bias and prejudice should be replaced with objective facts and comprehension. Only in this way, can countries repair international relations and replace suspicion with belief to firmly cooperate with each other in order to claim a victory in the battle against the pandemic.
Then, all countries should be given the chances to bravely and objectively let their voices be heard. What is the most momentous is that all the countries and media should learn to listen to other voices. Only in this way, can we mitigate the noticeable influence that culture shock brings to us. At the same time, we will strike a perfect balance between different cultures and ideologies. This will provide the precious possibility for countries to imitate the action and solution proved useful to preventing the pandemic instead of endless wrangling.
Finally, countries of different strengths should undertake common but differentiated responsibilities. For example, the major powers may assume more while the minor powers may assume less. Anyway, it depends on the country's strength. In terms of this view, the major powers should discard dispossessing other countries' resources and positively implement international medical cooperation.
No matter how difficult and tough it is for us to seize the opportunities and tackle the challenges in the global pandemic prevention, no matter how much complexity we may encounter in the near and far future, there are enough reasons to believe that when we get united, we will be invincible, when we build a community with a shared future for mankind, we will finally defeat the global pandemic and embrace a jubilant blueprint for humanity.
Consequently, today's trends in international communication has completely changed, collaboration has taken the place of confrontation, and communication has taken the place of armed conflict. We should get together to face the challenges and changes that the global pandemic brings to us.
What to read next: