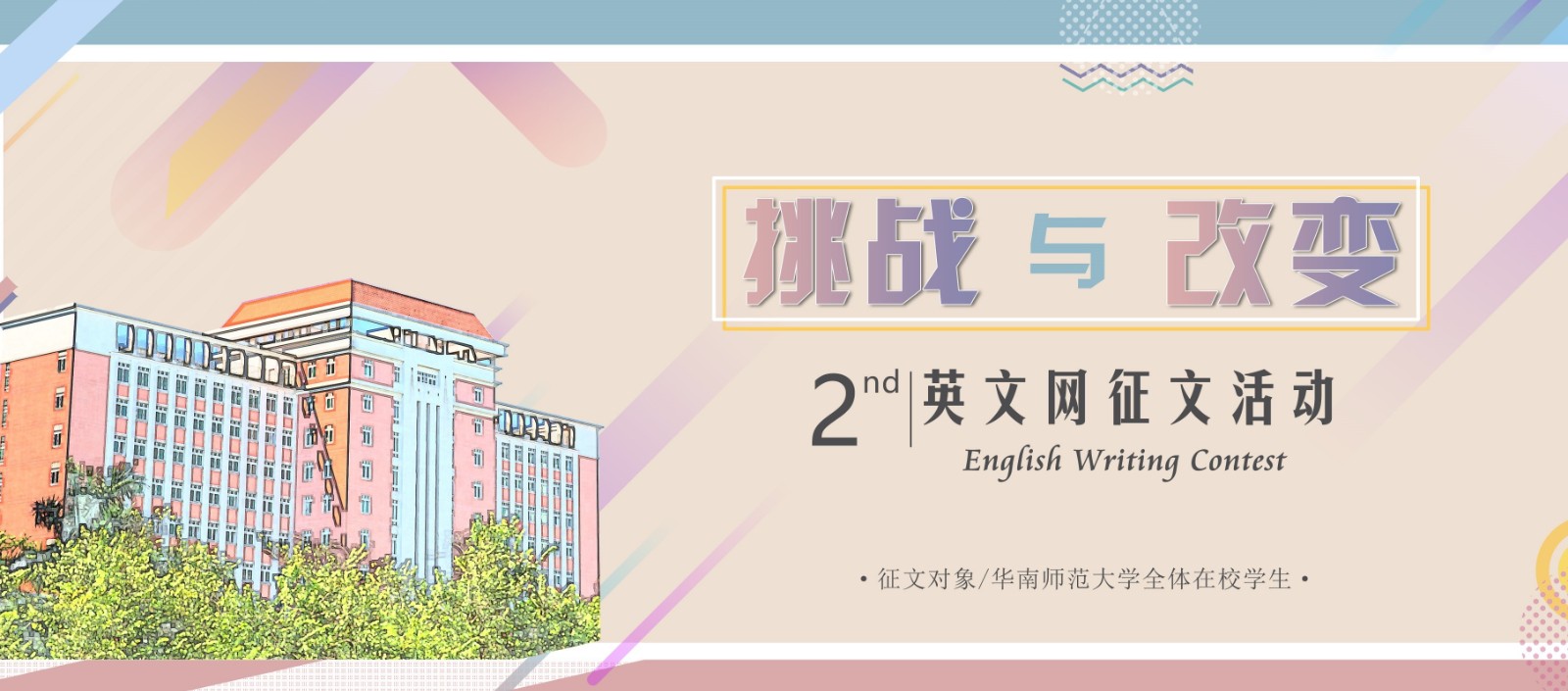 Do you want a chance to tell your own story?
Do you want to impress others with your sincere feelings?
Undergoing profound changes unseen in a century,
have you ever come up with any idea that you would like to express?
Then why not write down to share?

想要一个讲述自己故事的机会吗?
想要用你的英文征服大家吗?
身处百年未有之大变局,
面临种种不确定性,
你是否有过这样或那样的想法,
想要诉诸笔端呢?
Established on October 30, 2018, the SCNU English website, striving to provide rich information about SCNU, has accumulated more than 210,000 page views since then, covering users from 166 countries and regions.
华师英文网成立于2018年10月30日,距今网页浏览量累计已超过21万,用户覆盖165个国家和地区!
In the essay contest themed "SCNU & ME" last year, we received a total of 322 articles from 30 schools. Of these, 32 students stood out and won rewards. Yi Jing, a master's degree graduate from the School of Life Sciences, won the first prize.
在去年"我和我的华师"征文活动中,我们共收到了322份来自30个不同学院的作品。最终32位同学重出重围,获得奖励。其中,来自生命科学学院的2020年硕士毕业生易竞,摘取桂冠!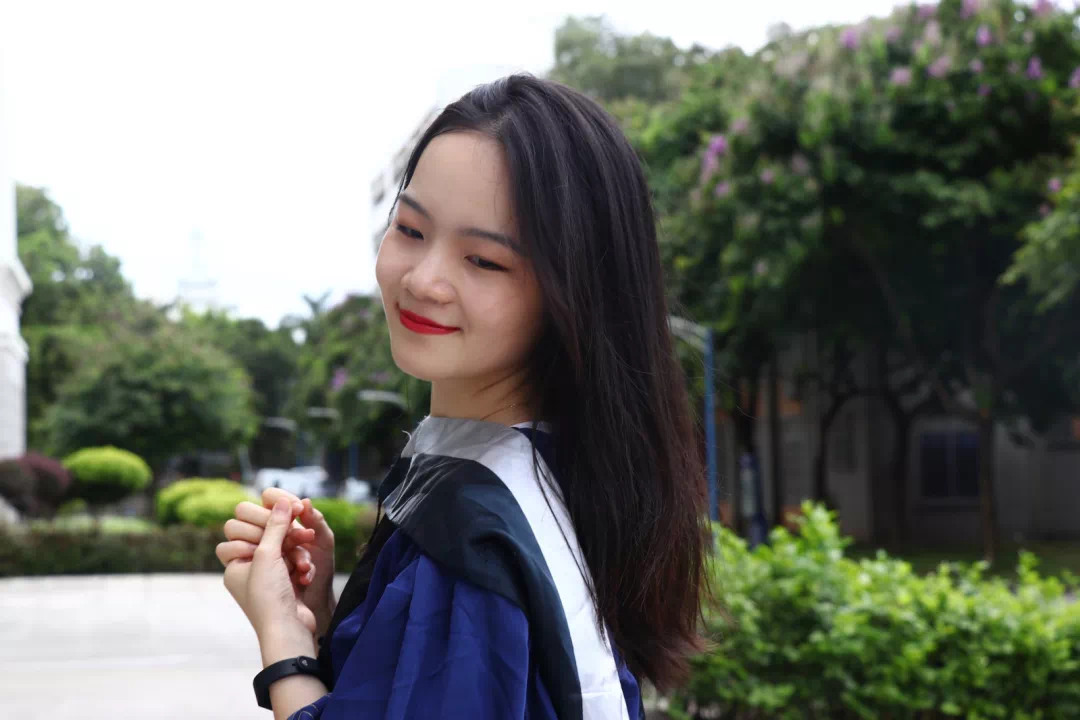 Yi Jing, student who won the first prize in 2019.
"Participating in this competition made me realize that at university, we should not stay in our comfort zone and be limited by our own major. Instead, we should try some things that we are interested in and explore our potential." said Yi Jing, who encourages every student to have a try. This year, she will go to the United Nations Development Programme (UNDP) Representative Office in Namibia for a UN internship program.
"参加(征文)比赛让我认识到,在大学里,我们不应该受限于所读专业,要勇于尝试自己感兴趣的事情,探索自身的技能盲区",易竞说道。今年,她将赴联合国开发计划署
驻纳米比亚代表处实习。
Regarding the theme of this year, she suggested that when writing sentences, students can start from the perspective of their majors, think carefully about the challenges confronted with in life, and explore the opportunities behind them. "The theme of this year's competition is very close to life. Craft and polish the details heart and soul, and your story will be brilliant!"

对于今年的主题,她建议大家在构思文章时,可以从自己的专业角度出发,认真思考生活中所面临的挑战,发掘其中的机遇。"这次征文的主题十分贴近生活,在写作时,只要注入真情实感,一字、一句、一段细细雕琢,你的故事也会出彩!"
We believe that with all the challenges that we have had to go through this year, we will be stronger and tougher than ever before.
经历了2020年的诸多挑战,我们相信我们会变得比以往更加坚韧。
Now, it's your showtime! Hold tight to your pen, face the challenge, and let's take some challenges and make some changes!
现在我们将舞台留给你。请你接受这个挑战,握紧手中的笔,写下属于你自己的故事。


Want to get more information?
Scan the QR code and join the Wechat group.
We are here waiting for you!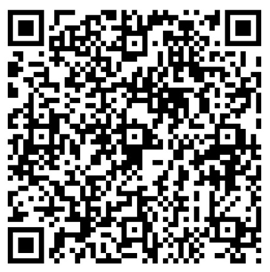 ---
Translated by Ma Shuying, Yan Xiaoxi, Cen Jingxian, Yang Yi
Proofread by Edwin Baak
Edited by Li Jianru
What to read next: