Editor's note: Under the theme of "SCNU & ME", the English Writing Contest has collected over 320 articles from 30 schools and colleges (see results). This column is specially dedicated to the award-winning works.
-------
By Liang Jingxin
"Ladies and gentlemen, welcome to Vancouver…" As the airplane landed slowly on Vancouver, I felt extremely excited, like swinging on the wing to the highest. Gentle October, I came to fantastic Vancouver for a 3-week study program. Brightly colored maple leaves, charming scenery, friendly people, a university with a strong academic atmosphere, humorous and knowledgeable professors in wonderful Vancouver are all my precious memories. It has been my great honor to study in wonderful Vancouver.
Studying in Vancouver, I visited Stanley Park one afternoon. It was a large park, covering an area of thousands of acres, where local people were fond of jogging or riding bicycles with families. The idea of enjoying the sunset ignited my enthusiasm, so I walked by the sea along the path. Soon after an hour, I felt a bit tired, surprised to find that I just walked one third of the path. The path along the sea was ten kilometers long! But I couldn't see the sun yet. Too tired to keep walking, but too much looking forward to see the sunset, I was in a dilemma. I had already walked such a long distance, so I was not supposed to give up.
The sky started to turn gold and I was able to see part of the sun, gradually, gradually, I could see the golden egg yolk which started to fall. The sky was red like burning fire, was orange like maple leaves, was purple and pink. I was deeply intoxicated by this beautiful sunset. So wonderful, wasn't it? Finally, the sun was eaten by the sea level and magically I finished walking the whole path. Never underestimate your potential, never give up so that we are able to reach the destination.
Studying in Vancouver, I met wonderful people. The majority of people here are friendly and willing to help others. "Thank you!" Can you imagine? This simple sentence was usually heard in the bus. Yes, when people got off the bus, they said 'Thank you!' to the bus driver loudly. That sounds warm.
I sometimes went eating in the restaurant downstairs at our hotel. In addition to the delicious hamburger, a nice woman was impressive. She was a waitress in the restaurant. "How's your day today?" energetically, she greeted her consumers with big smile and warm service attitude. She carried the food expertly and shuttled through dining tables, coming to us, "Enjoy your dinner!"
"Is everything OK?"
"Sure!"
"You live in this hotel?"
"Yep!"
"Do you get accustomed to the food here?"
"Some exactly do, but some are not. But I really like the hamburger here."
"Thank you! Next time you can try another type of hamburger!"
When I ate, she carefully poured water for us and talked. After paying the bill, she would also happily say "Have a nice day!" I still clearly remembered her crisp sound and beautiful smile. It's unforgettable to meet such wonderful people.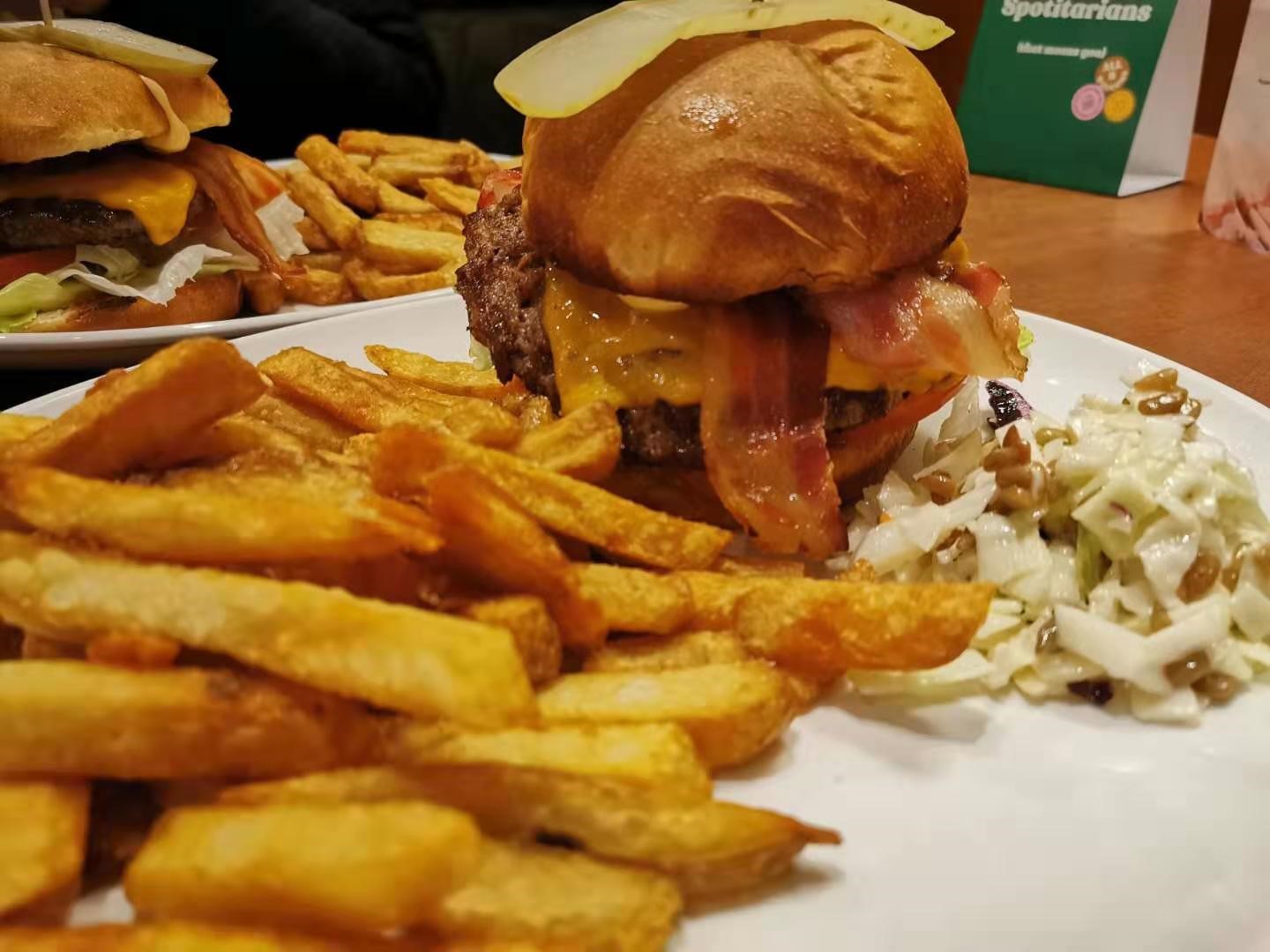 Studying in Vancouver, I took wonderful courses, at the University of British Columbia. "The most beautiful university in north America"——UBC has temping scenery and plentiful resources. Studying in the huge library was a great joy. It was here, where I took courses about education.
What inspired me most was the course taken by Mr. Richard——Assessment. Comments like "Your calculation skills have greatly improved, well done!" given to students are more efficient than grades. As a future teacher, what we should do is not only to judge every student, but to stimulate their motivation of studying and encourage them to struggle for progress.
Apart from the course, Mr. Richard's teaching method was interesting. He started with a special poker game, and through the game, students shared their ideas, and he responded to them positively. Unquestionably, he is a humorous teacher. A little bit fat and tall body, exaggerated action and intonation, as well as humorous sentences moved students a lot, because we couldn't help to focus on him, following his steps to explore the secrets of assessments. In my view, it's a good way to assist students in learning. Furthermore, good teachers are proficient in moving students to follow and then learn consciously. Our professor told us, "You are going to do a hard job, but you will be a great teacher. Believe it and keep going. "The wonderful courses and professors played a significant role in my study, which was undertaken to further my career in the foreseeable future.
In conclusion, studying in wonderful Vancouver brought me a lot of pleasure and exerted positive impact on my study. It was an unusual opportunity. If I learnt something useful for my future class, if I would be a great teacher, I have to appreciate my own university——South China Normal University.
What to read next: