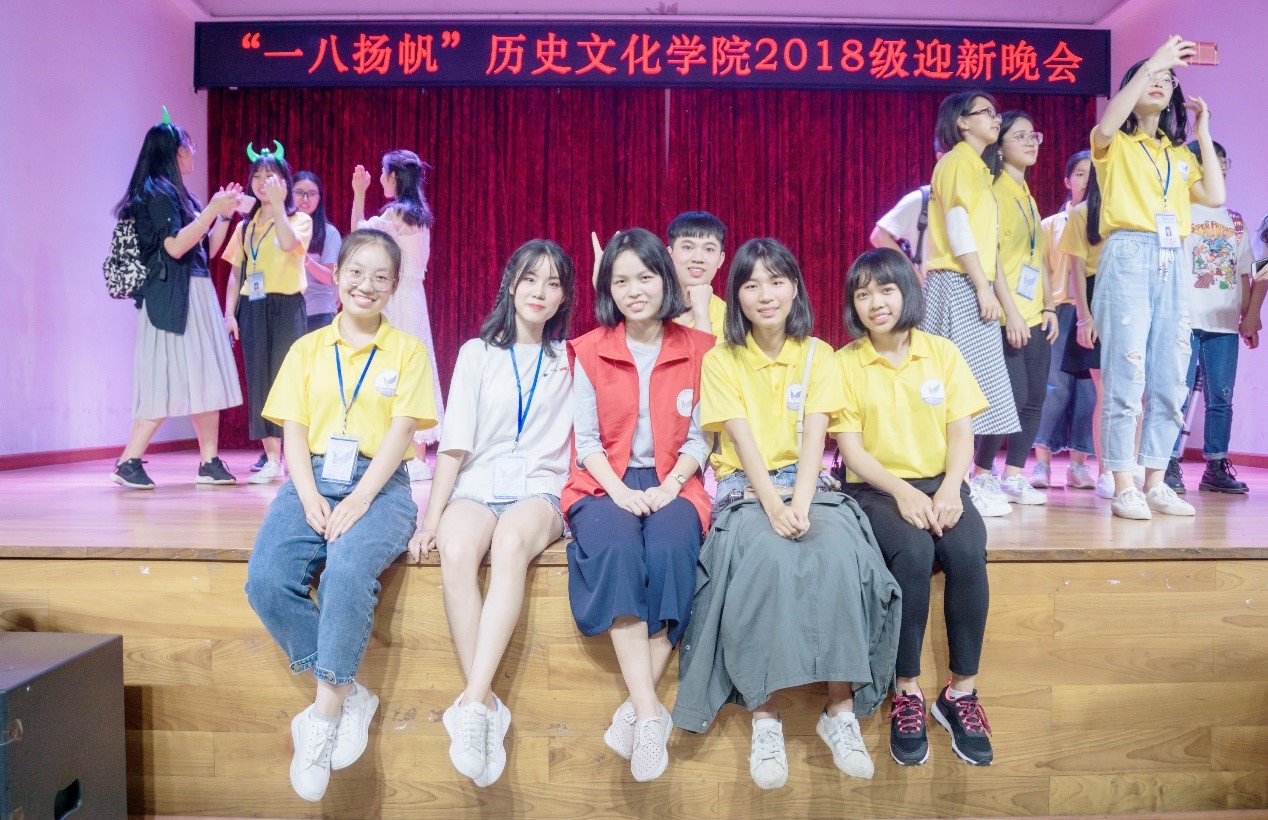 Editor's note: Under the theme of "SCNU & ME", the English Writing Contest has collected over 320 articles from 30 schools and colleges (see results). This column is specially dedicated to the award-winning works.
-------
By Long Shiying
I stepped onto the beautiful campus of South China Normal University and started my new college life in September 2018. When I first arrived at the school, I was amazed by harmonious campus environment and strong academic atmosphere. Recalling the story between South China Normal University and me in my freshman year, I am flooded with deep feelings.
First of all, I would like to share some stories about my study life at South China Normal University, during which I experienced ups and downs. In the first semester of my freshman year, sadly, my grades were poor. Hence, there was a time when I lost myself in sorrow and confusion. Fortunately, in the second semester, I adjusted my mindset and actively exercised my body thus enabling me to commit myself to studying.
On no account can we ignore the value of maintaining a healthy attitude towards life and keeping exercise. I consulted the teachers of the college and the outstanding seniors about the method of learning history, my major. Thanks to their encouragement and suggestions, I struggled to improve my grades and won the progress award in the second semester.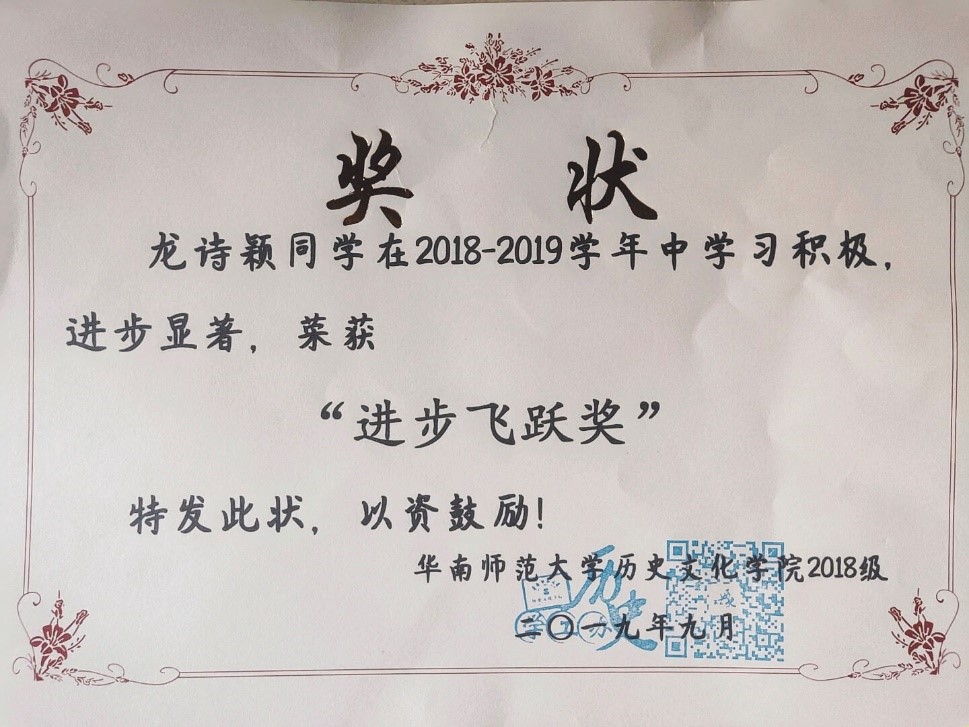 The certificate of Progress Award
The magnificent library of our university was like a sea full of knowledge, and I was like a merry fish wandering in it frequently. I realized a truth that the more you learn, the more you earn. What you can do is to try your best and leave no regrets. If you can improve yourself more today than you did yesterday, you will become the best version of yourself tomorrow. Life itself is a test. Sometimes you will fail. But the only way you can be a failure is if you stop trying. Whatever dream you have, use all your energy to make it into reality. I'm fully convinced that as long as I start working hard, it's not too late for all the good things.
I have been enthusiastic and curious about everything in college. After much soul searching, I joined the student union of the college, from which I not only harvested sincere friendship, but also gained varied knowledge and skills. When the work permit and work clothes of the student union were handed to me, I felt a strong sense of responsibility and cohesion. We had held a welcome party for the new students, a school sports meeting, teacher skills competitions and so on.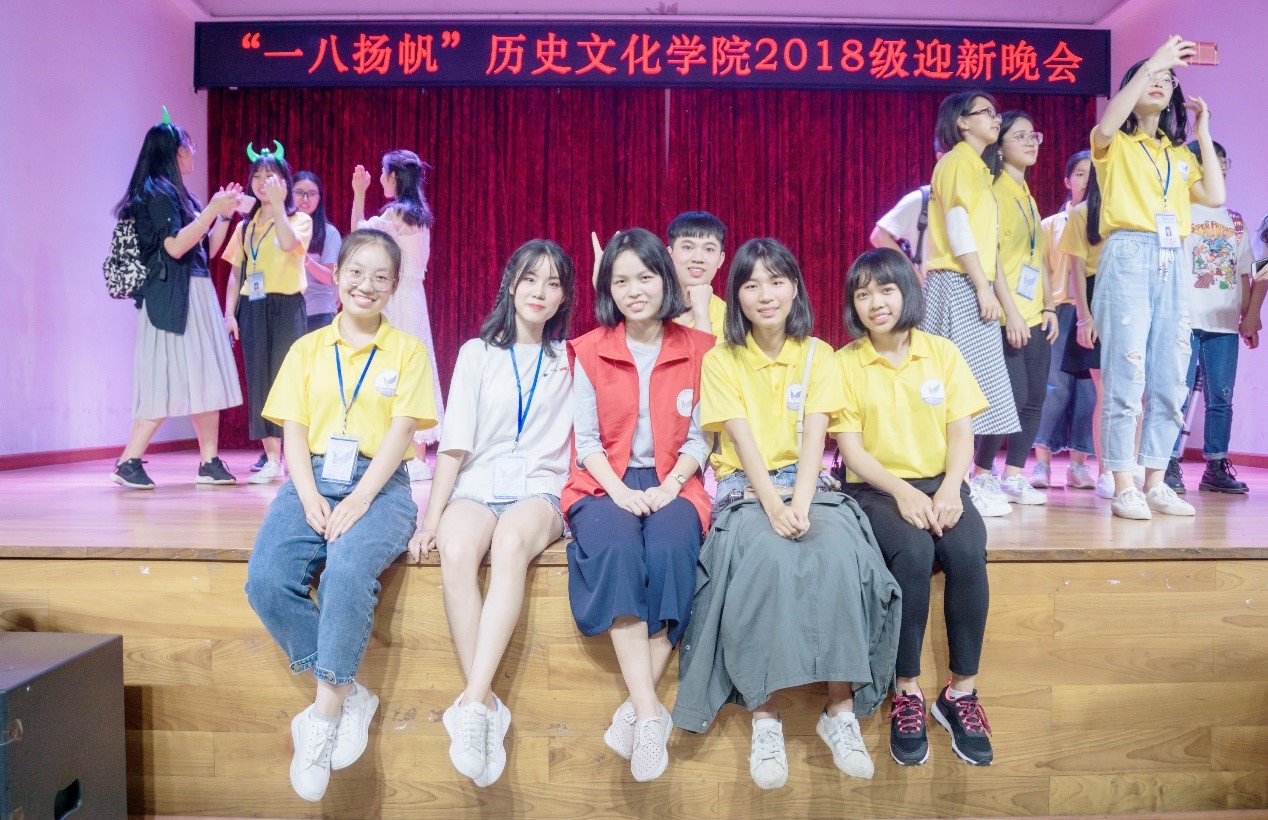 A welcome party for new students
Although I would feel tired occasionally, serving fellow students I felt delighted and proud. When I had something I didn't understand, the senior sisters would patiently teach me. When they went out to practice, they would send me postcards and local delicacies. What moved me very much was that the chairperson assigned me the task of arranging the venue when school sports meetingwas held. However, I got such a terrible stomachache that I had to go to the university hospital to see a doctor. My colleagues not only helped me with my work, but also came to see me after work. When I left my hometown and went to study in a foreign country, South China Normal University was my safe harbor, the people of which gave me care and warmth.
What impressed me most was the 85th anniversary of South China Normal University. Students of Grade 18 from the School of History and Culture and the School of Computer Science were selected to participate in the performance of "The Oath of South China Normal University" at the 85th anniversary celebration. During the rehearsal, the students from the School of History and Culture and the students from the School of Computer Science crossed into a rectangular square. The teacher introduced it to us and led us to practice recitation.
We knew that "the Oath" is the high refinement and the concentrate embodiment of the affluent cultural deposits and the schooling level. Looking forward to better displaying it at the commemorative conference, the school, the teachers and every student all paid a lot for the rehearsal in the school playground, the classroom and the handball hall. On the day of the formal performance, under the impassioned chanting, it was our ardent heart and full of pride to the school. I feel how lucky I am to have left such a unique mark on our school.
In addition, the fifth international cultural festival of South China Normal University opened on the morning of November 10, showcasing Chinese and foreign folk customs and excellent national culture. The overseas students dressed in ethnic costumes, sang and danced together to celebrate the birthday of our school and presented a cultural feast for the students, teachers and alumni. I tasted sundry delicious food and immersed myself in the thick festival atmosphere. This period of time is so meaningful that I will cherish it in my heart forever.
My story with South China Normal University is unfinished. There is no denying that youth is fleeting, college time is our most gorgeous youth. Youth is used to struggle; South China Normal University will witness every footprint in my growth. From the moment I became a student at South China Normal University on, its every breath and every birthday has concerned me deeply. We advance and retreat together to create a more brilliant future!
What to read next: