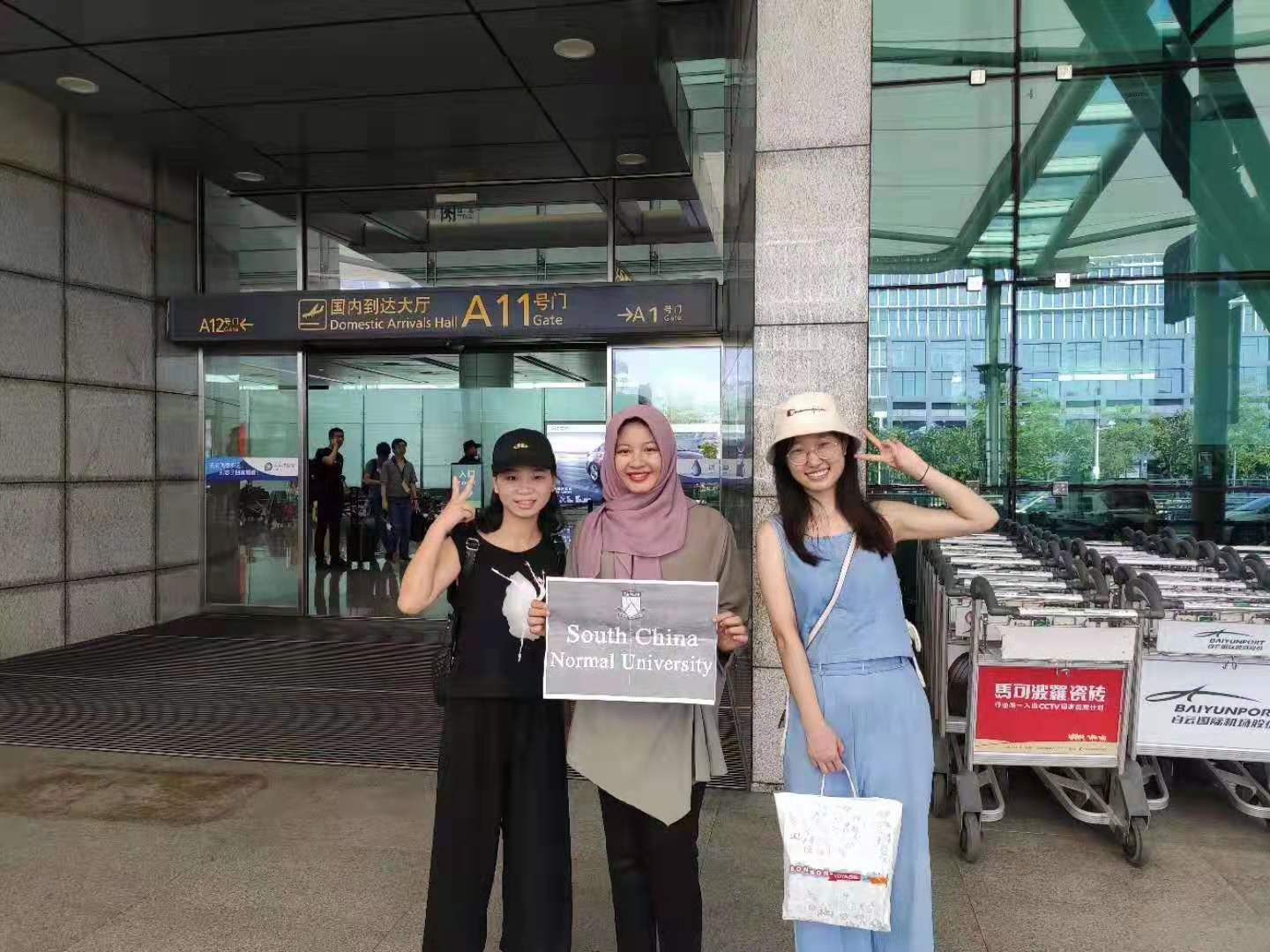 Editor's note: Under the theme of "SCNU & ME", the English Writing Contest has collected over 320 articles from 30 schools and colleges (see results). This column is specially dedicated to the award-winning works.
-------
By Faizah Lailatul
It's almost been a year of my journey as a student at South China Normal University (SCNU) in Guangzhou, South China. I was accepted by SCNU as a Ph.D. student in psychology with the Chinese language, sponsored by the Chinese Government Scholarship (CGS).
SCNU has become one of my university choices since many friends testified that the learning environment is very supportive. They said that the university provides a canteen for Muslim minorities like me. There is also an Indonesian restaurant that sells a pre-ordered lunch box in front of the campus. Besides, the university also has its own subway station, making it convenient to go around Guangzhou. Many Chinese friends also said that the psychology major at SCNU is among the best in South China. The moment when I received the Chinese Scholarship Council and SCNU's acceptance letters at the Chinese Embassy in Jakarta, was one of the best in my life.
The first week I arrived in Guangzhou, I was amazed that the university provided free pick up service for international students. The volunteers that were assigned by the university, "Joy" and "Olivia", were very friendly. The aforementioned volunteers picked me up at the airport although it was not my first time to go to Guangzhou. They also offered to help me during the registration and adjustment process.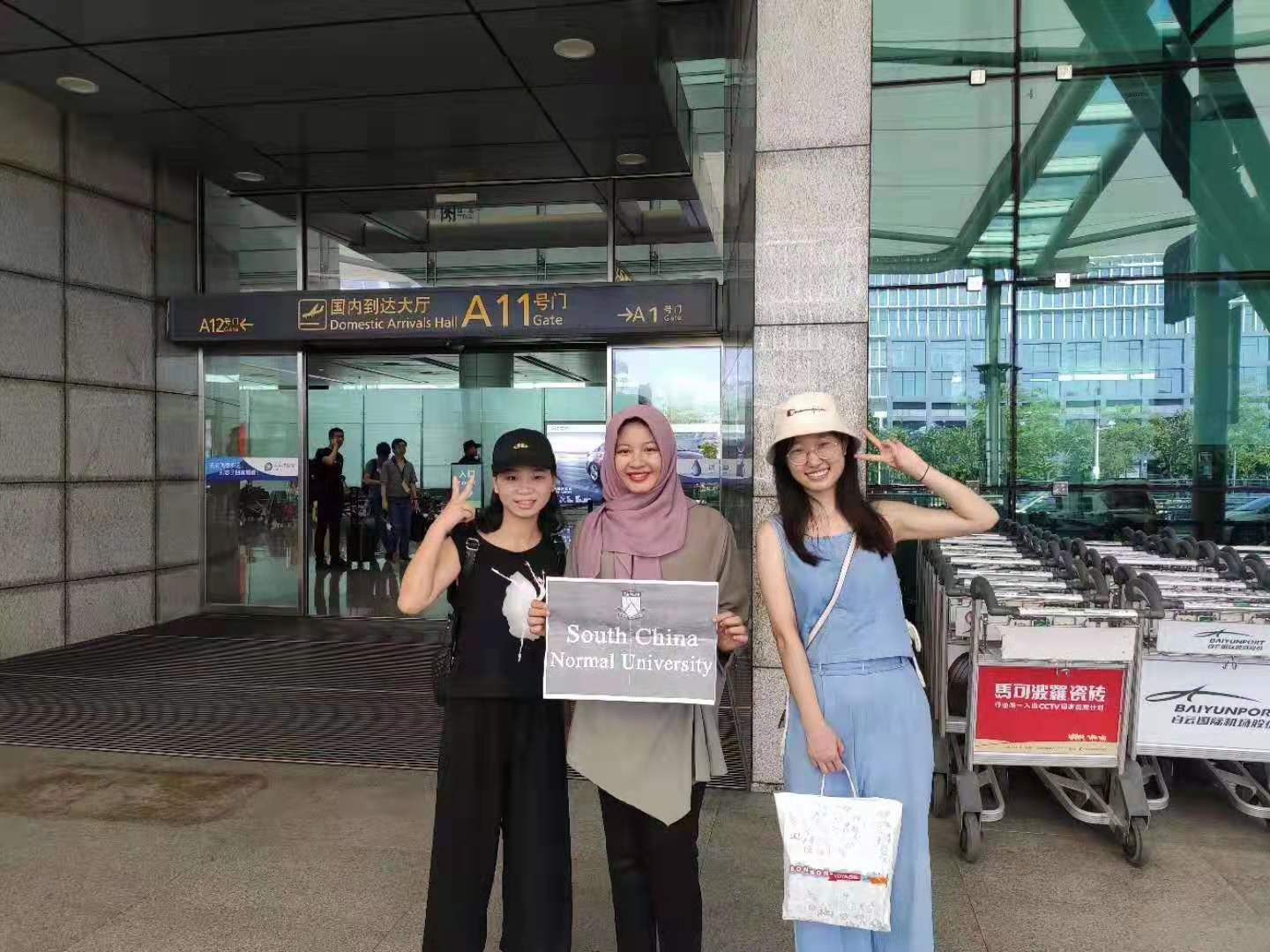 Pick-up service
Yet, since I already knew some other international students, those processes went smoothly without further help from the volunteers. I found out that the campus has more than 600 international registered students. The Ukrainian, Pakistani, and Indonesian students were the first international students I made friends with during the registration process. After completing the procedures in a short time, I got the electronic student card and the key to living in a single room international student dorm which I think relatively comfortable to study.
In the next two weeks living on the campus, I started learning the Chinese language in a language preparation class. I was assigned to the A3 fast-tracked class with the other 14 international students. This class called a fast class since we have to pass HSK 4 (more than 800 Chinese characters) in less than 6 months and HSK 5 (around 2500 Chinese characters) in less than a year. A3 class is for those that start learning Chinese from 0 levels so that at first, we couldn't speak Chinese well. There, we learn to speak, read, and write the Chinese language every day except for the weekend from 8.30 am to 3.00 pm. We also got drill class as part of the language preparation class from 3.15 pm to around 05.00.
In the first month of learning the Chinese language, the School of Psychology also offered me to attend the psychology lectures taught in English, as an optional preparation supportive program. There, I thought I would just sit to hear the lectures, but the Professor and the senior Ph.D. students welcomed me to join in some interesting experiments that I found very useful to exercise my research ability. I think this class has been very important for my Ph.D. academic adjustment process the next year. Besides, this class is also very important for my first-year social adjustment, since my classmates are all Chinese with fluent English ability.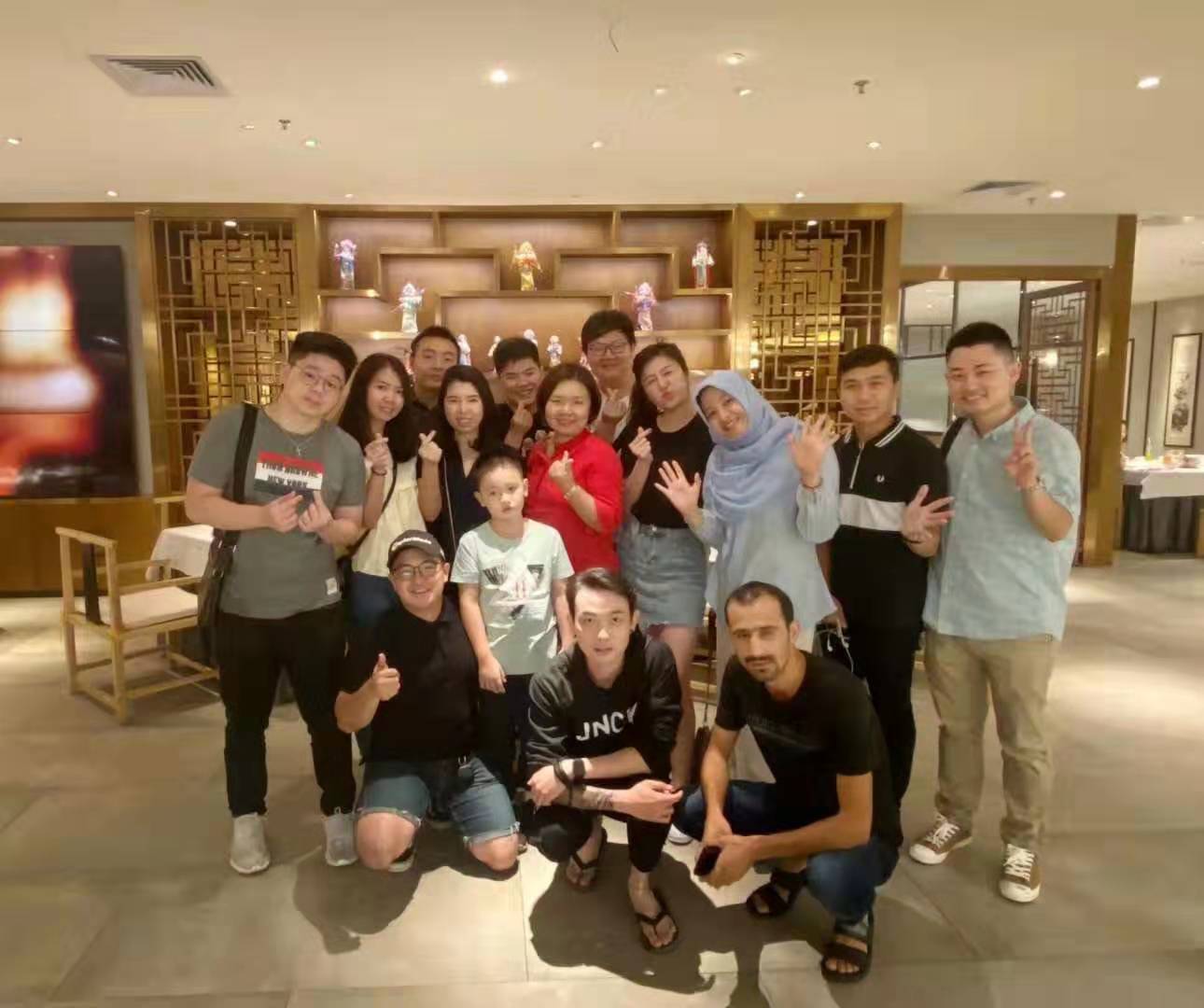 Dinner with teachers and classmates
From these several months of learning in the preparation program, I think the SCNU's teaching method is very impressive. I consider the Chinese language as one of the most difficult languages since it is a brand new language for me. But with the supportive help of my language teachers, I think my language progress is relatively quick.
At first, I couldn't understand what Chinese people said and kept saying "ding bu dong" every time they started a conversation. Yet, the teachers kept motivating and celebrating every little step and progress that I made. With their help, after two months of learning, I passed the HSK 3 mock test designed by my teacher with a relatively good mark. I also highly appreciate the teachers from the School of Psychology that keep nurturing my psychology research ability as well as my English skill at the same time.
What to read next: