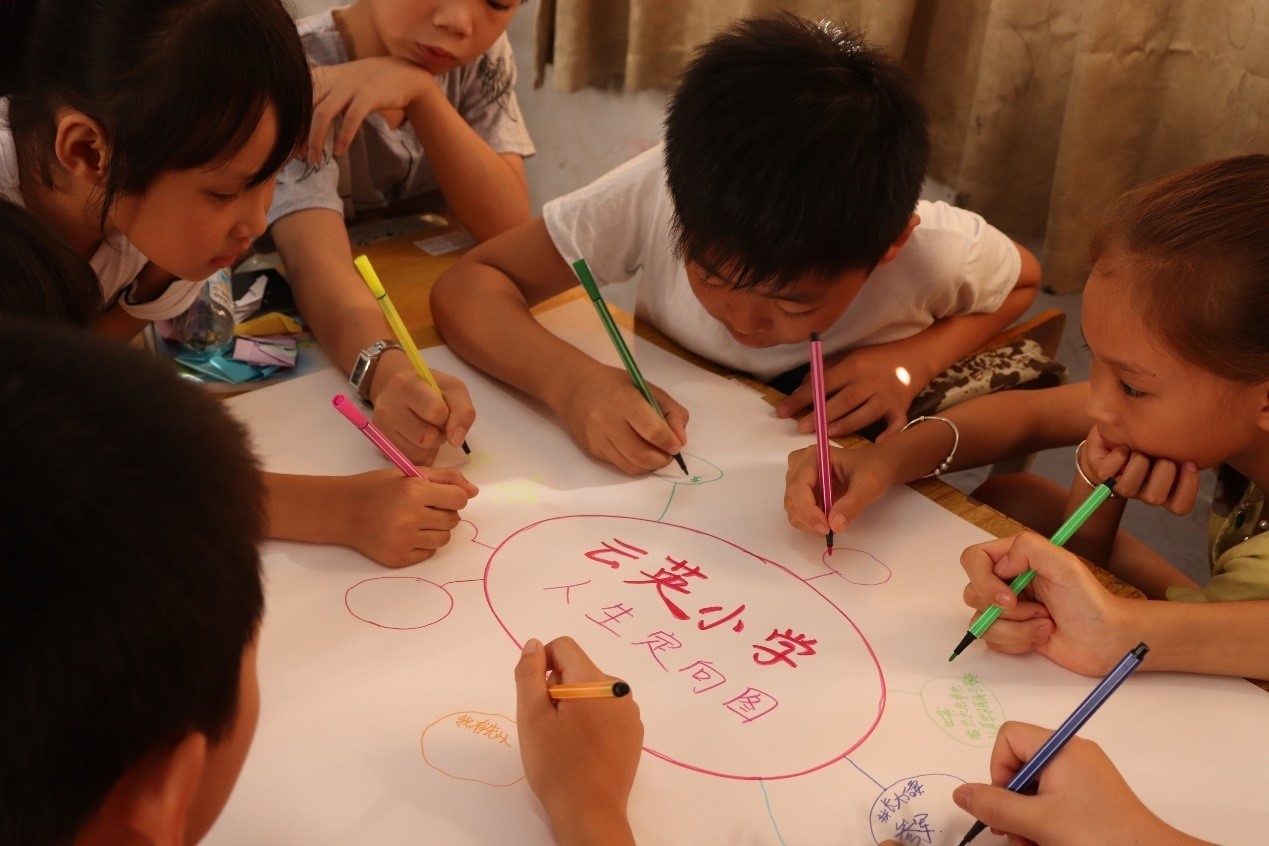 Editor's note: Under the theme of "SCNU & ME", the English Writing Contest has collected over 320 articles from 30 schools and colleges (see results). This column is specially dedicated to the award-winning works.
-------
By Chen Shulin
In the eyes of many, schools in remote rural areas are shabby barracks, with dusty floors, and poorly equipped classrooms. I used to think so. But the fact is, it is not exactly like that. We intend to change that stereotype in the general public's consciousness.
The morning of July 14, 2018, was a wonderful morning, the sun shone brightly, and there was a temperate breeze. We started out on the seven-hour drive from our campus to our destination, Yunying primary school, in one of the most out-of-the-way areas in Shantou, about 430 km to the northeast of Guangzhou.
We arrived late in the afternoon, and there was nobody else out there except an elderly security guard, making it extraordinarily quiet, compared to the hustle and bustle of Guangzhou. However, our excitement stirred up the campus where our ten-day adventure of educational support project was going to take place.
I worked as a photographer for my team and I was responsible to record the special moments of the life we spent there. However, the most indelible thing was not the photos I took but the real version of the rural education that I caught sight of.
Yue Le, is an adorable little boy who loves drawing. As a fourth-grade pupil, he's an exceptional draftsman, able to appropriate a range of things into his paintings, which always greatly impressed me. However, his academic performance is so terrible that overshadows his artistic talent.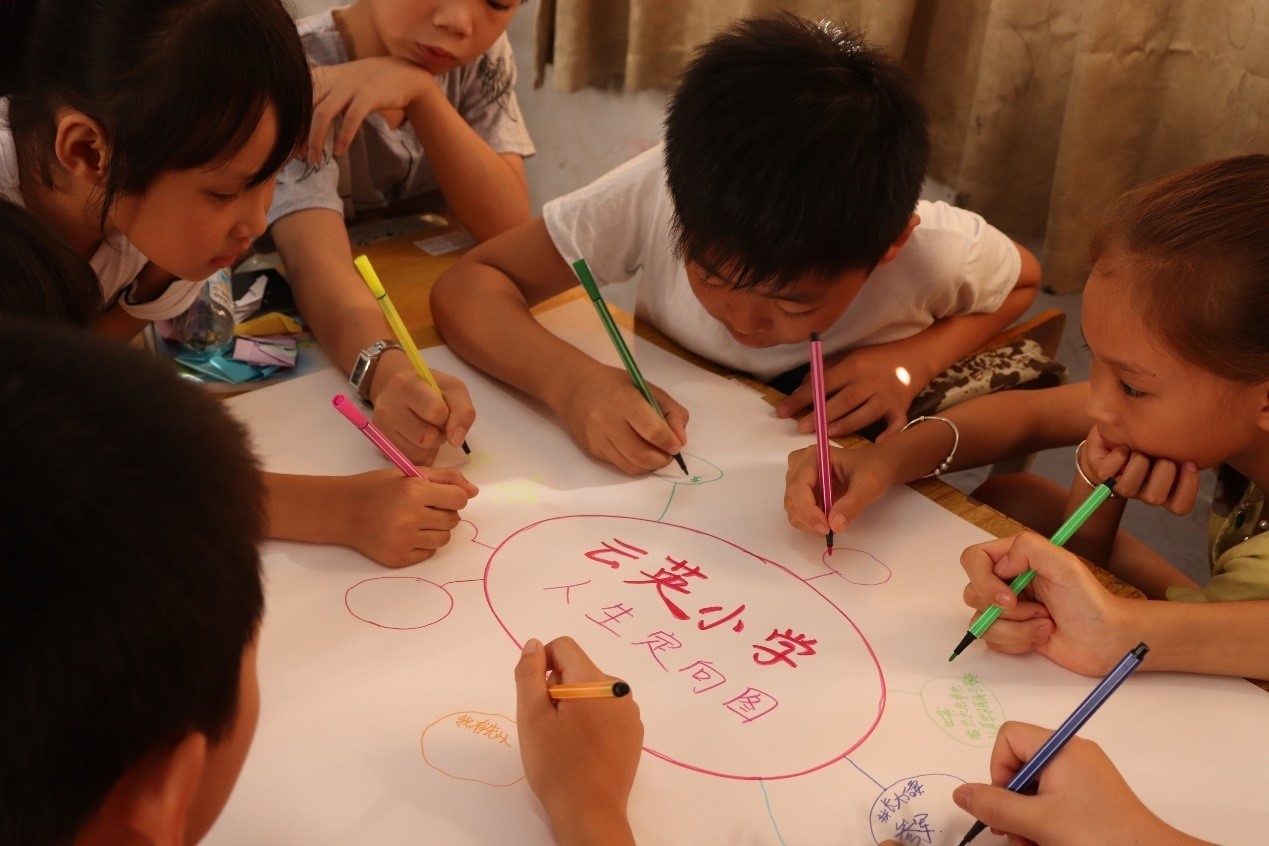 Scoring 9 points in math and maybe 5 points more in English is something that you can't even imagine if the test papers were not right in front of your eyes. What's more, we felt he lacks social emotional engagement. For instance, he seldom talks with other students, and keeps staying alone. We made ceaseless effort to communicate with him by telling him stories, showing masterpieces in the field of painting, and chatting. He gradually turned to be more open and willing to interact with others. What surprised me most was that he told me secretly at the end of the program that he hoped we could stay if even for one more day.
There are great many pupils who have the same problems as Yue Le, while not each would be lucky enough to get attention. We always take it for granted that the pupils living in rural areas are not as clever as those in the cities and we owe it to the backward educational infrastructure. But the truth is, most of the rural schools in China are well-equipped with multimedia and other necessary electronic devices. Besides, the pupils there are so passionate and ambitious.
I can clearly remember that once a pupil told me that his dream was to invent a machine turning pollutants into energy. As a grade-one pupil, he really surprised me. Moreover, we showed an English movie, which turned out to be the first time for them to watch a film in a Western language. As a result, they were totally intrigued by it even though few of them truly understood what it was about. A girl came to me after the class and told me she would like to have a good command of English. I was touched at that moment because I could help someone broaden her horizon, which might probably change their destiny in the future.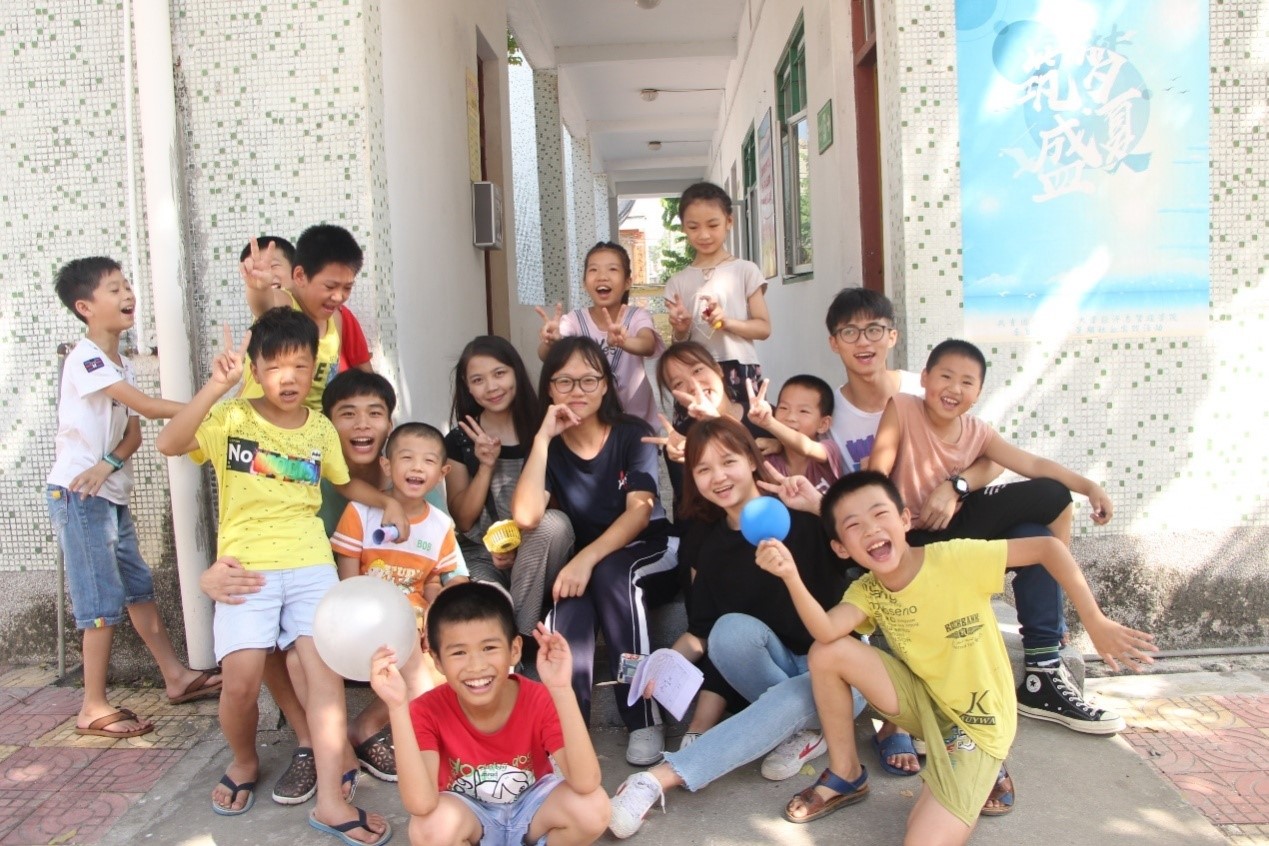 So the essential problem is, as far as I am concerned, the regional imbalance of development of teaching level. The average age of the teachers in that school is close to 50 years old, which means they are short of vitality to motivate the kids. Due to the adverse location and minute salary, more and more teachers quit their jobs here in the rural areas and look for better opportunities in the cities instead.
The headmistress told us that the government had tried to shut down this school for the reason that fewer and fewer students enrolled here and the land of the school could be used to do something more profitable. But it failed on account of the backlash from the villagers who insisted on sending their children to get local education. In addition, she sincerely hoped that we could help them promote the school in order to attract young teachers and to improve the rate of enrollment for the next year.
Action was immediately taken. First, we did a survey to get a good picture of the local education situation. Meanwhile, our daily teaching never came to a halt, and we even scheduled more activities so as to give the students a richer experience although it actually intensified our work.
We are just a small team made up of totally fifteen students after all, and thus there aren't enough capable or knowledgeable hands to perfectly handle the life affairs, teaching tasks as well as field research. Fortunately, our efforts have payed off. Our program has aroused wide attention throughout the town. Even the students from nearby villages or outside the town especially came to attend our lessons during the last several days. More importantly, a solid growth has shown in the growth rate this year according to the headmistress.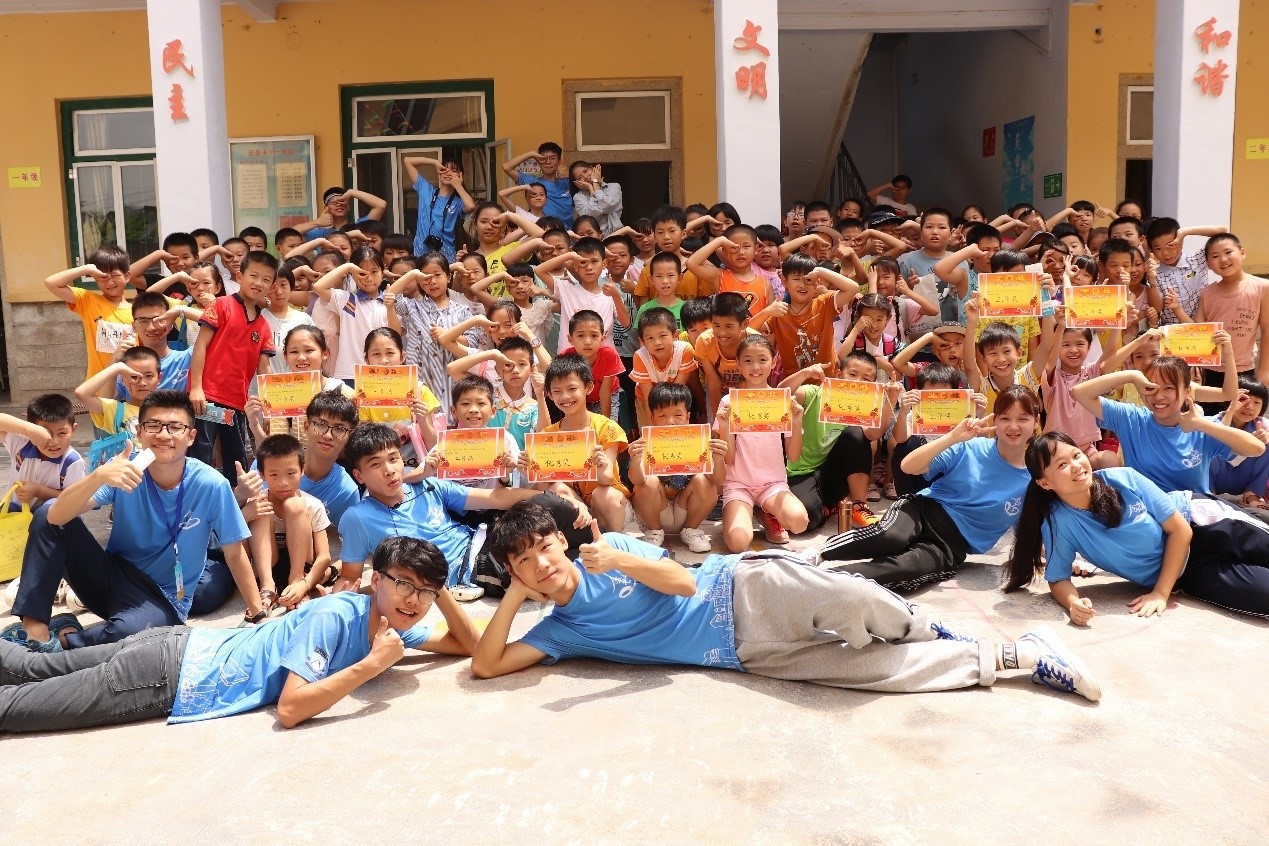 Never did I imagine that we could exert such profound influence to this countryside school. From my point of view, as SCNU students, we have an obligation to improve the situation. This ten-day trip seems like a wonderful dream for me.
So I suggest that if you have an opportunity to take part in such a program, please never hesitate to sign up for it. Seize the chance to depict a remarkable story for your youth as well as realizing your life value, I assure that this experience will be bound to live up to your expectations.
Photo by Liang Shuyong
What to read next: