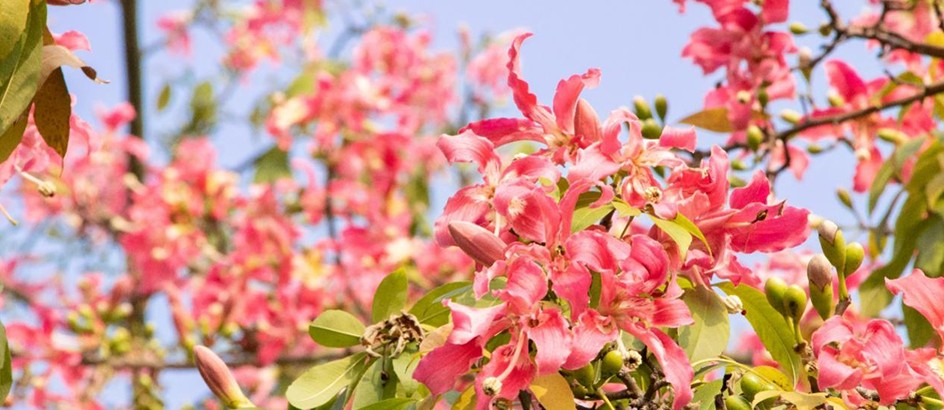 After "Daxue" or Major Snow, the 21st of China's 24 solar terms, northern China is covered with snow. However, SCNU is decked out in the beautiful purple of the floss silk tree, or Ceiba speciosa.
15 seeds of Ceiba speciosa were given to SCNU in 1985 when Pan Jionghua, the former president of SCNU, was in Southeast Asia for an academic exchange. Upon his return to China, Pan gave the precious seeds to Professor Mo Ximu of the School of Life Sciences to cultivate them. Five years later, Ceiba speciosa's its first gorgeous blossom was welcomed at SCNU.
Since then, generations of SCNU scholars have studied the cultivation technology of Ceiba speciosa and learnt more about it. Thanks to their work, Ceiba speciosa can blossom in different cities in southern China, adding wonderful colors to each winter.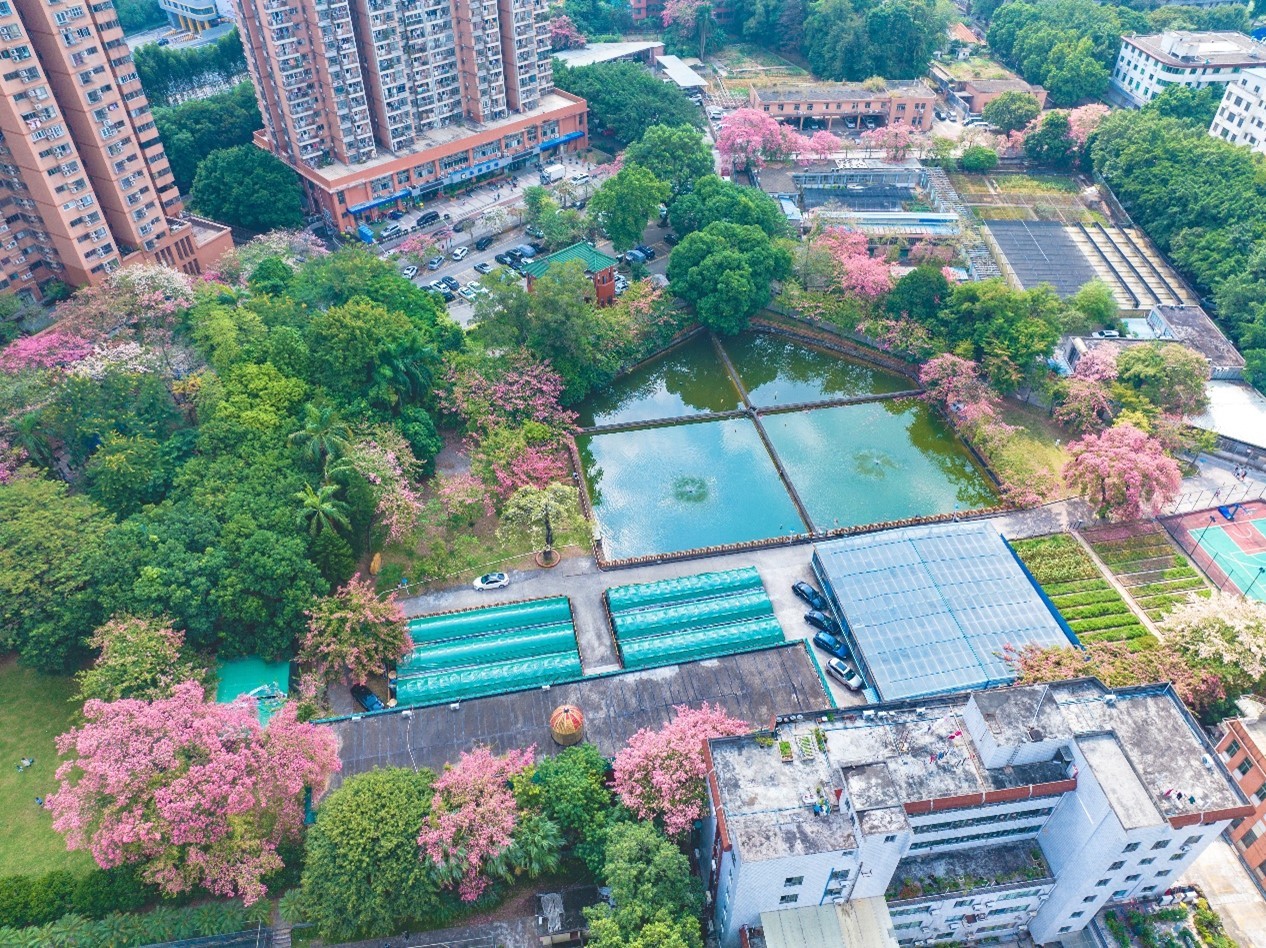 Ceiba speciosa trees planted around the botanical garden on the Shipai campus.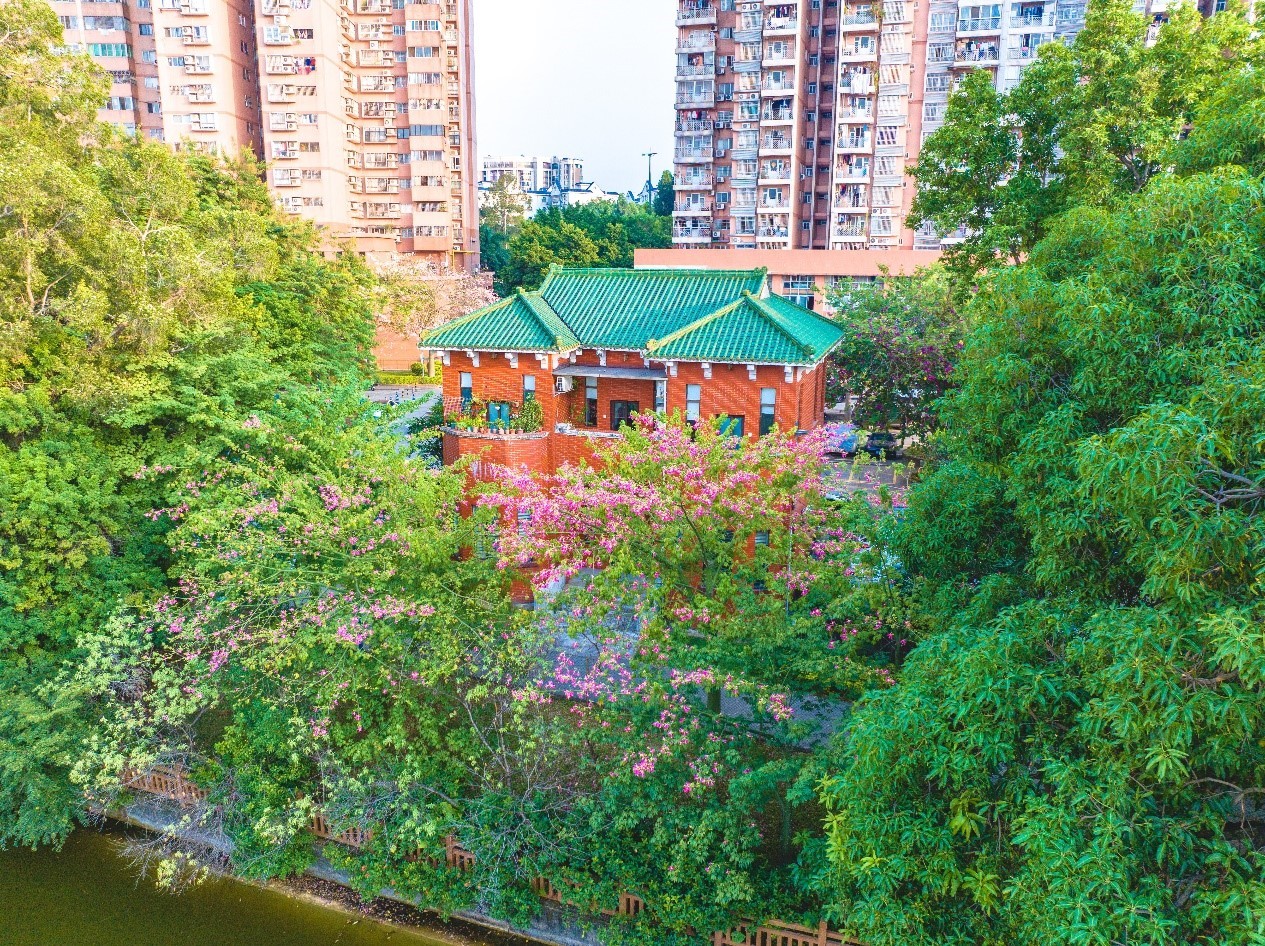 The Red Building is wrapped in green leaves and pink flowers.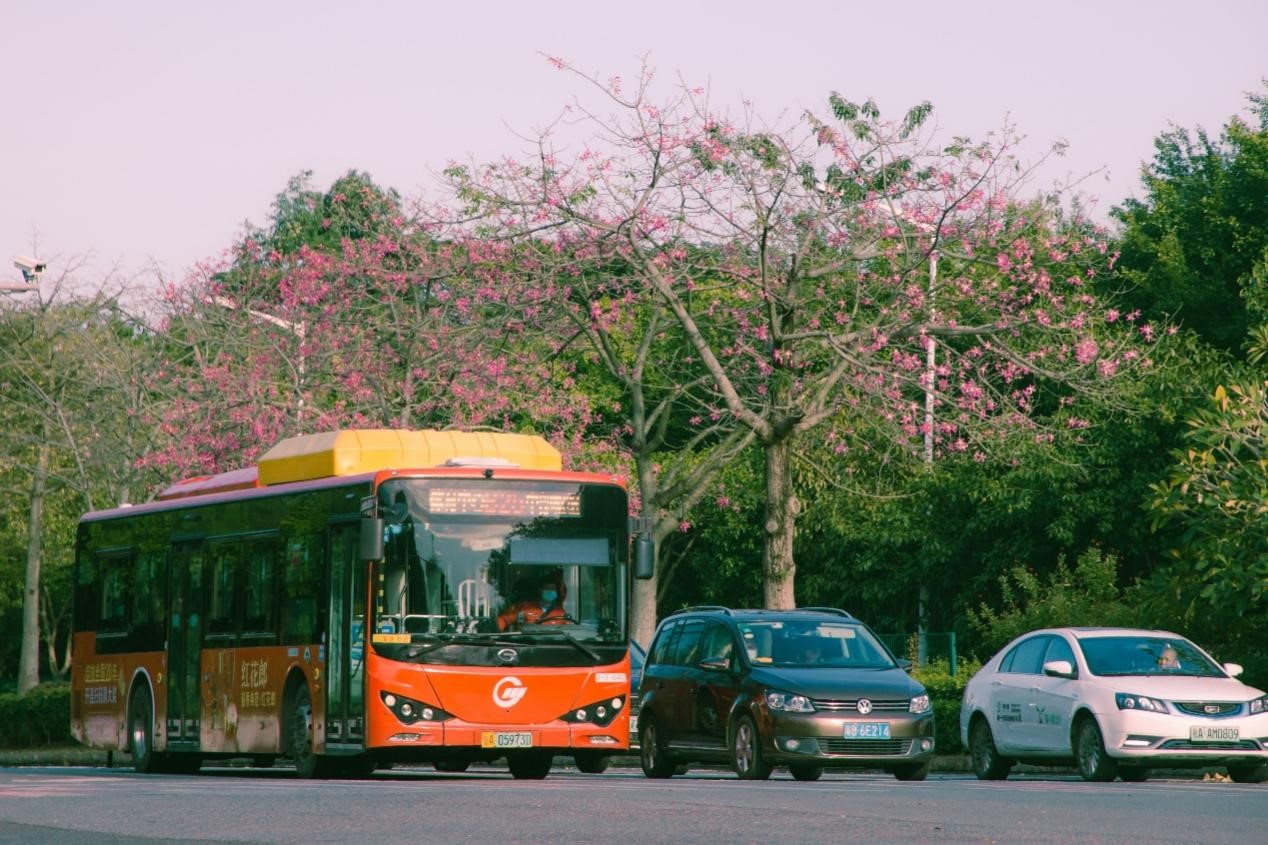 Vehicles are waiting under Ceiba speciosa trees on the University Town campus.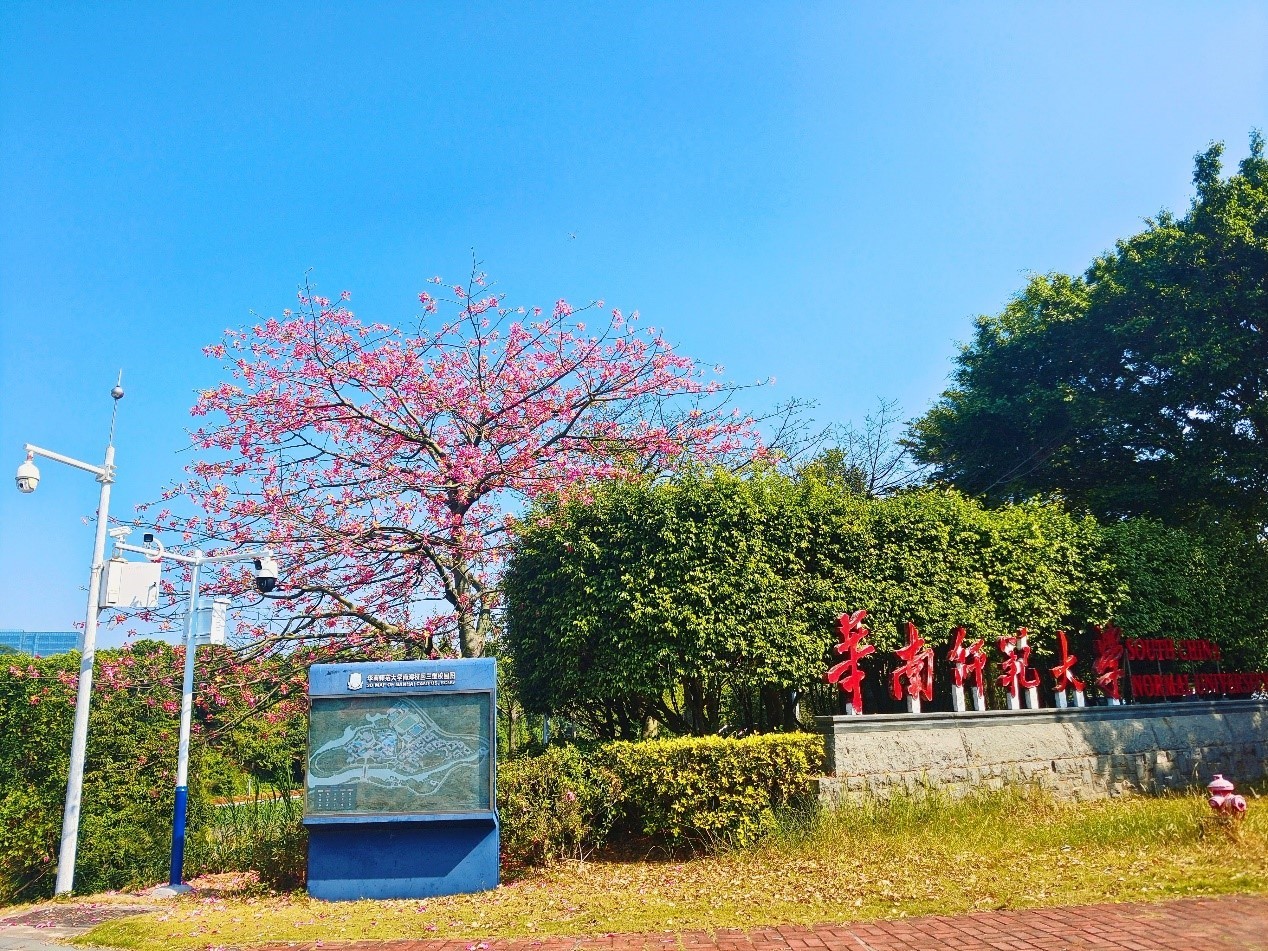 Ceiba speciosa trees on the Nanhai campus.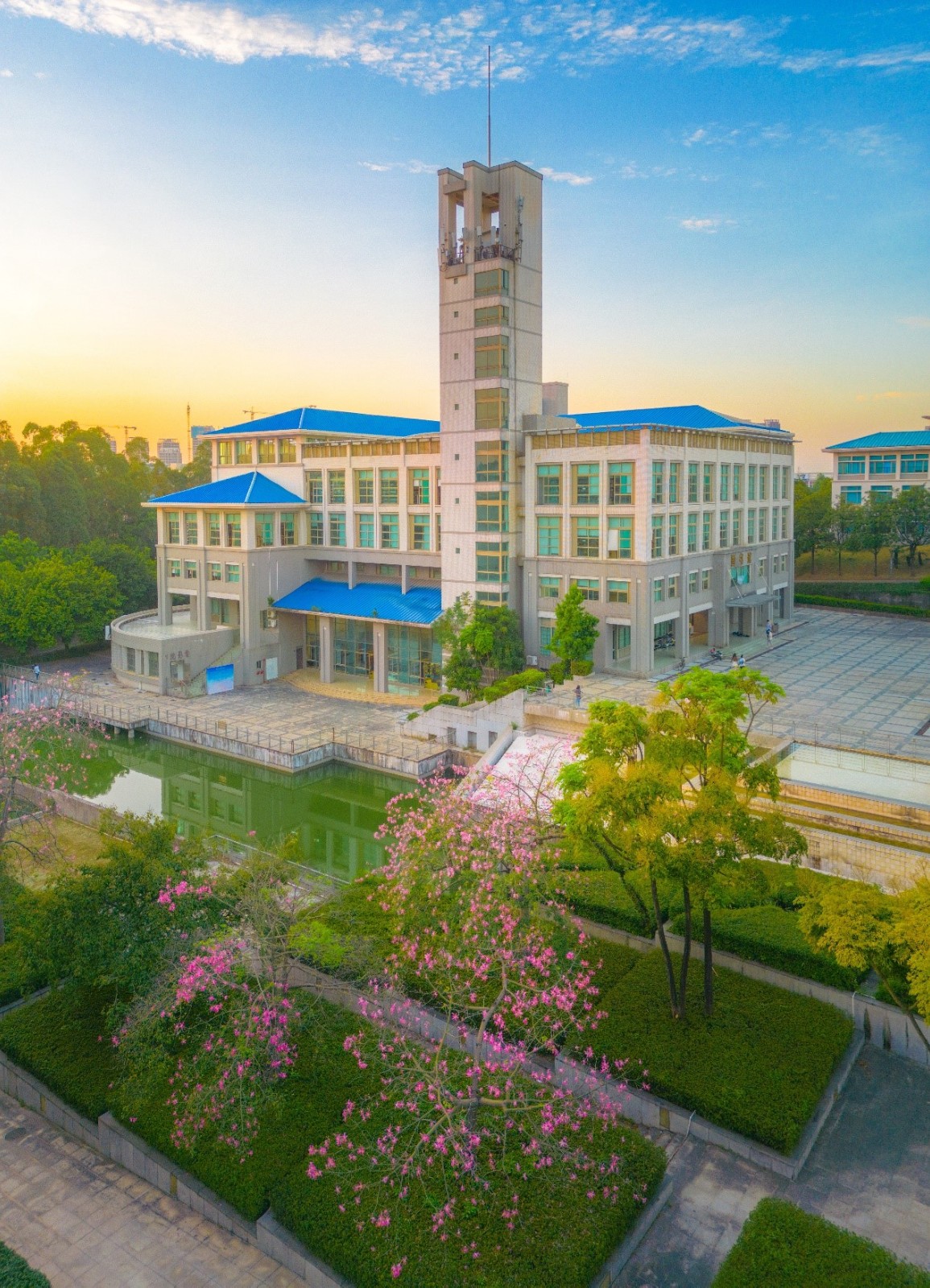 On the Nanhai campus, Ceiba speciosa trees are flowering in vivid light pink.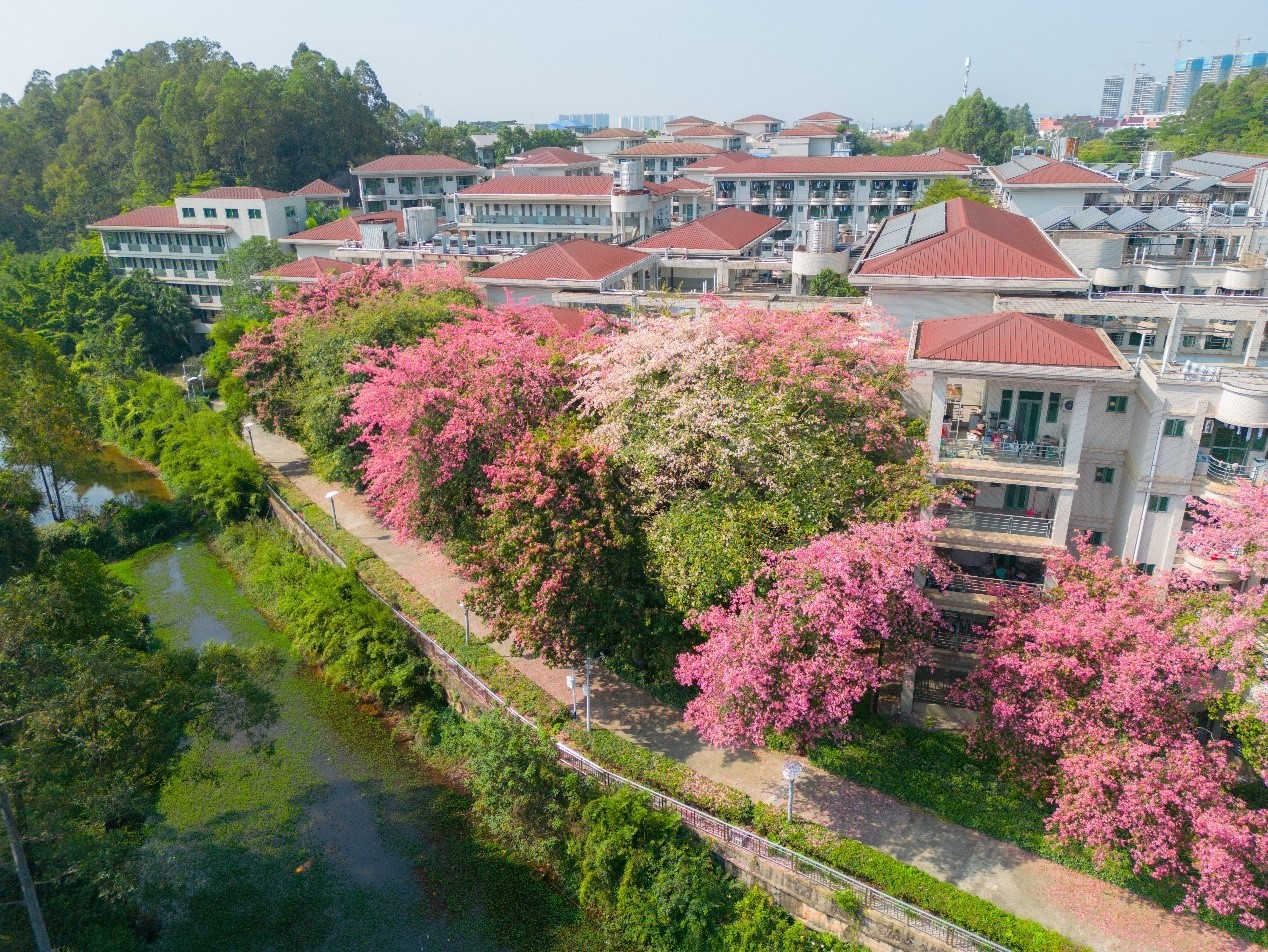 Ceiba speciosa besides dormitories.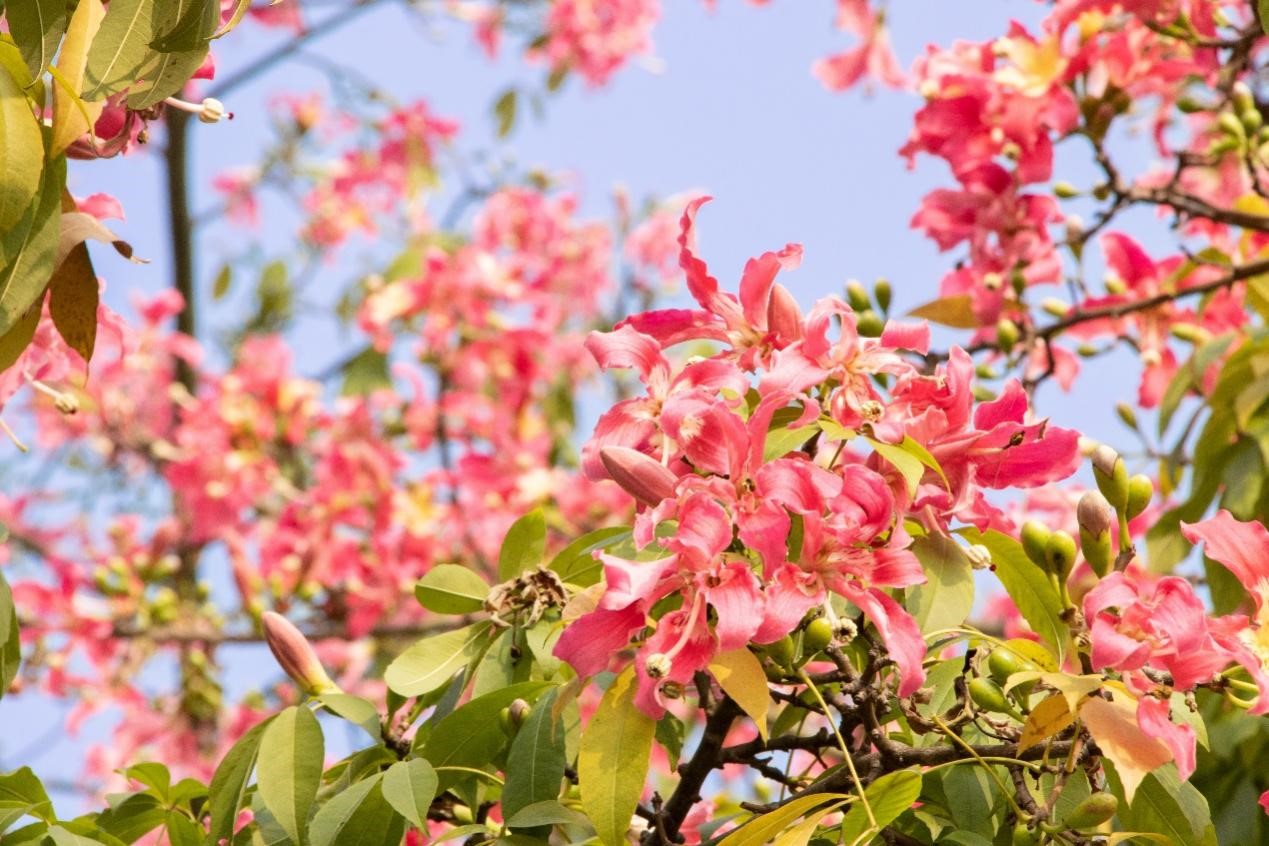 Blooming Ceiba speciosa on a bright winter day.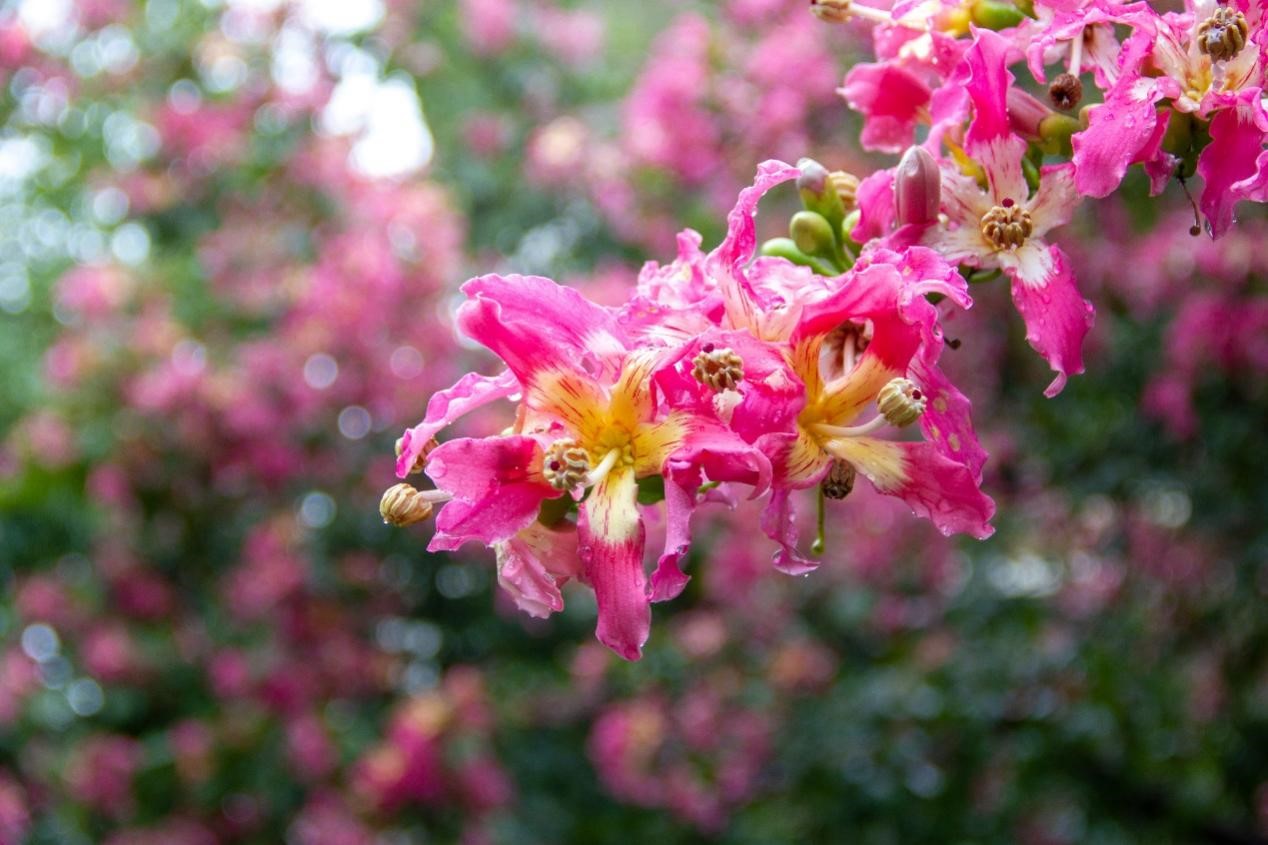 Flowers in the rain.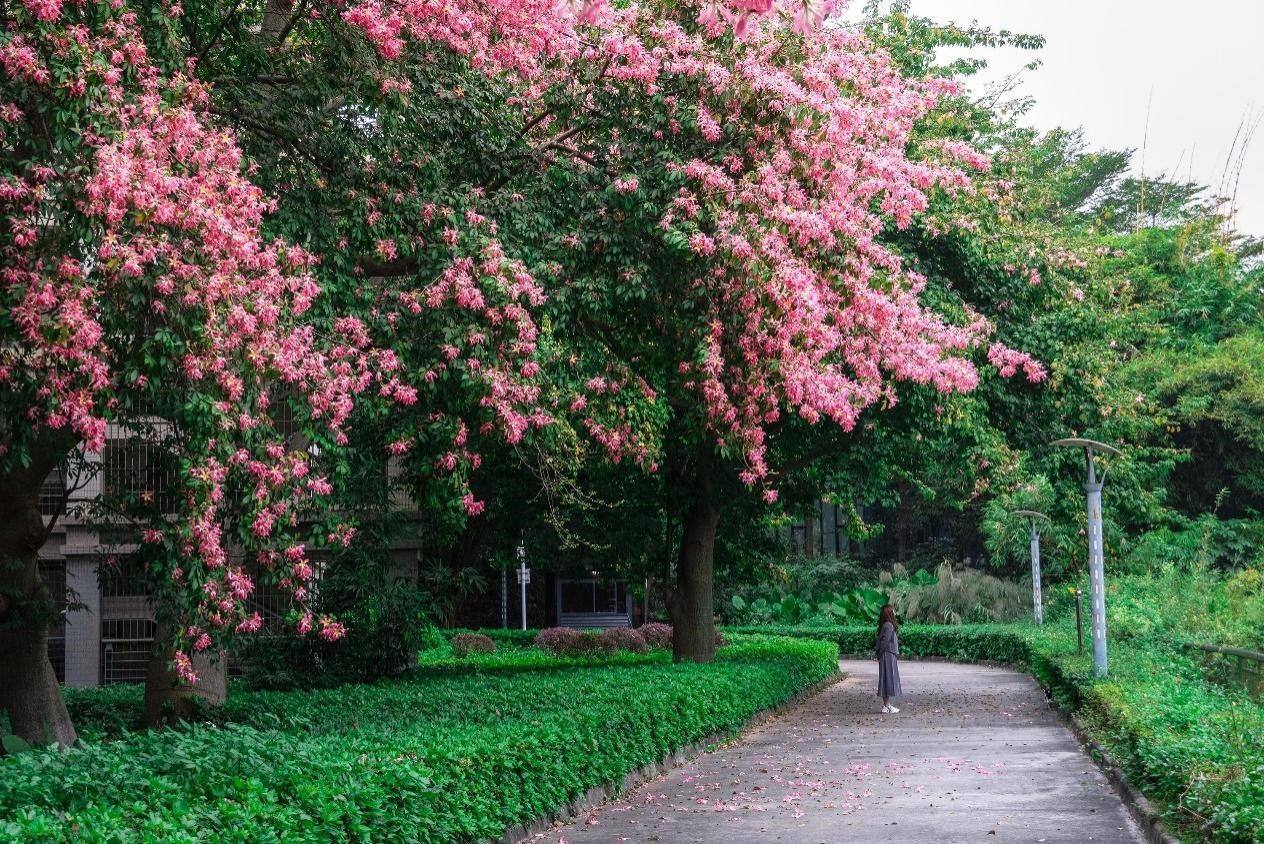 The flowers color the road with brilliant pink.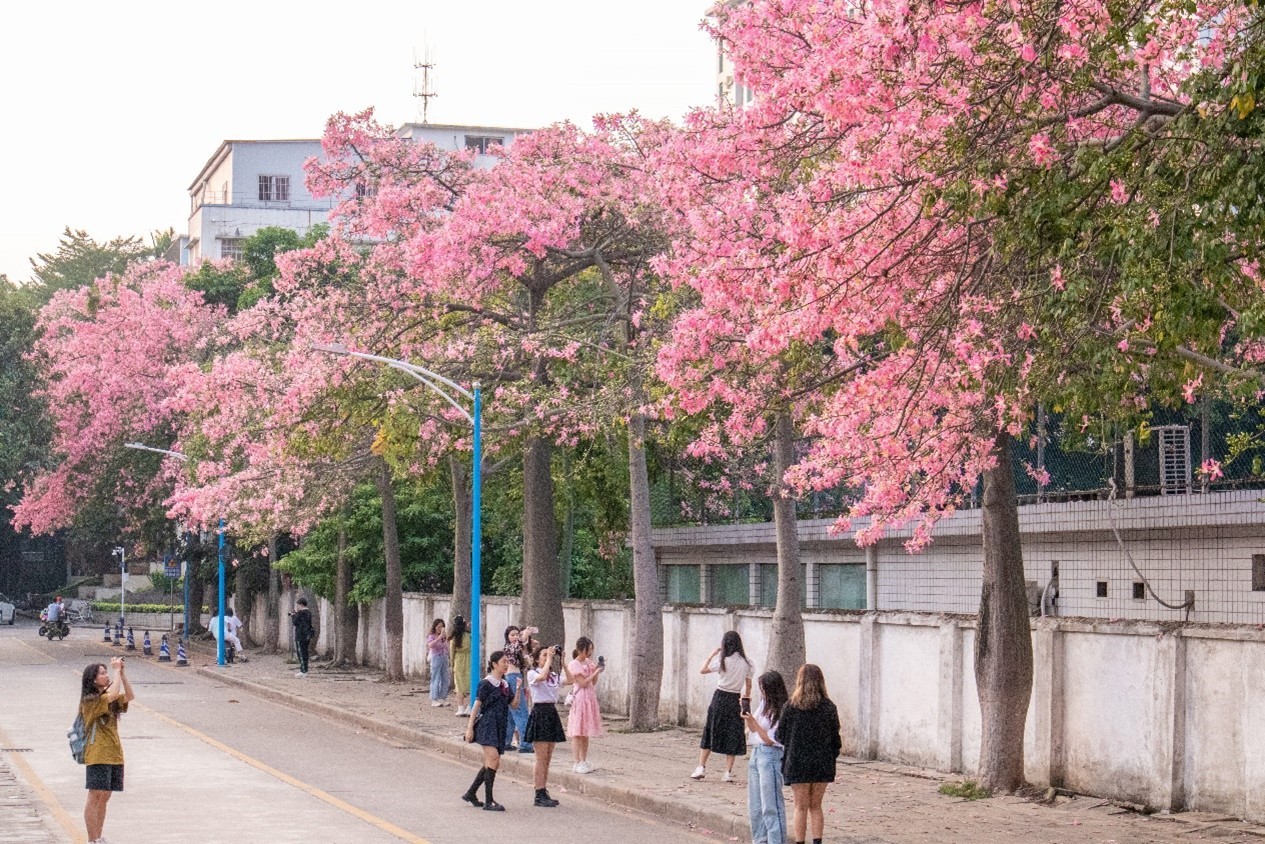 Students are attracted by the Ceiba speciosa blossoms.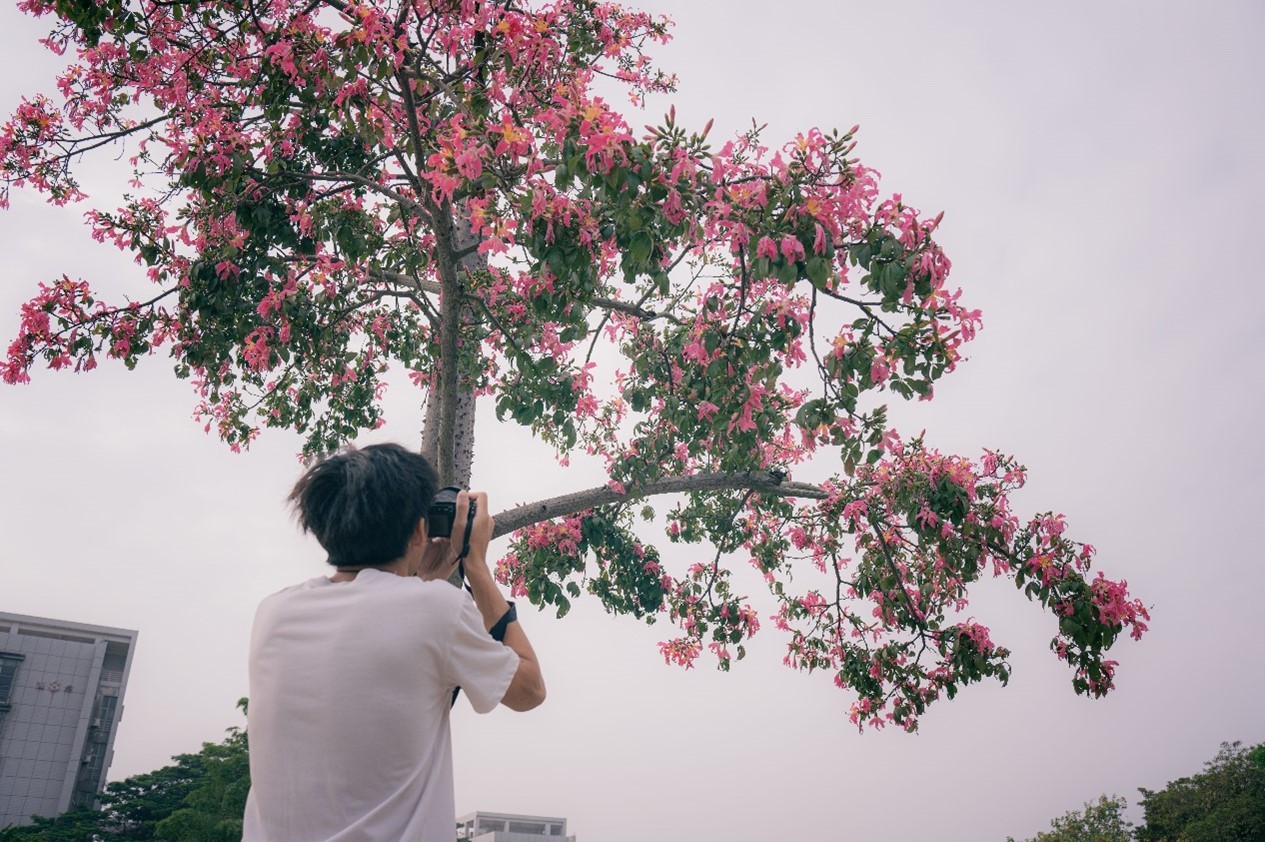 A student is photographing the dreamy pink flowers.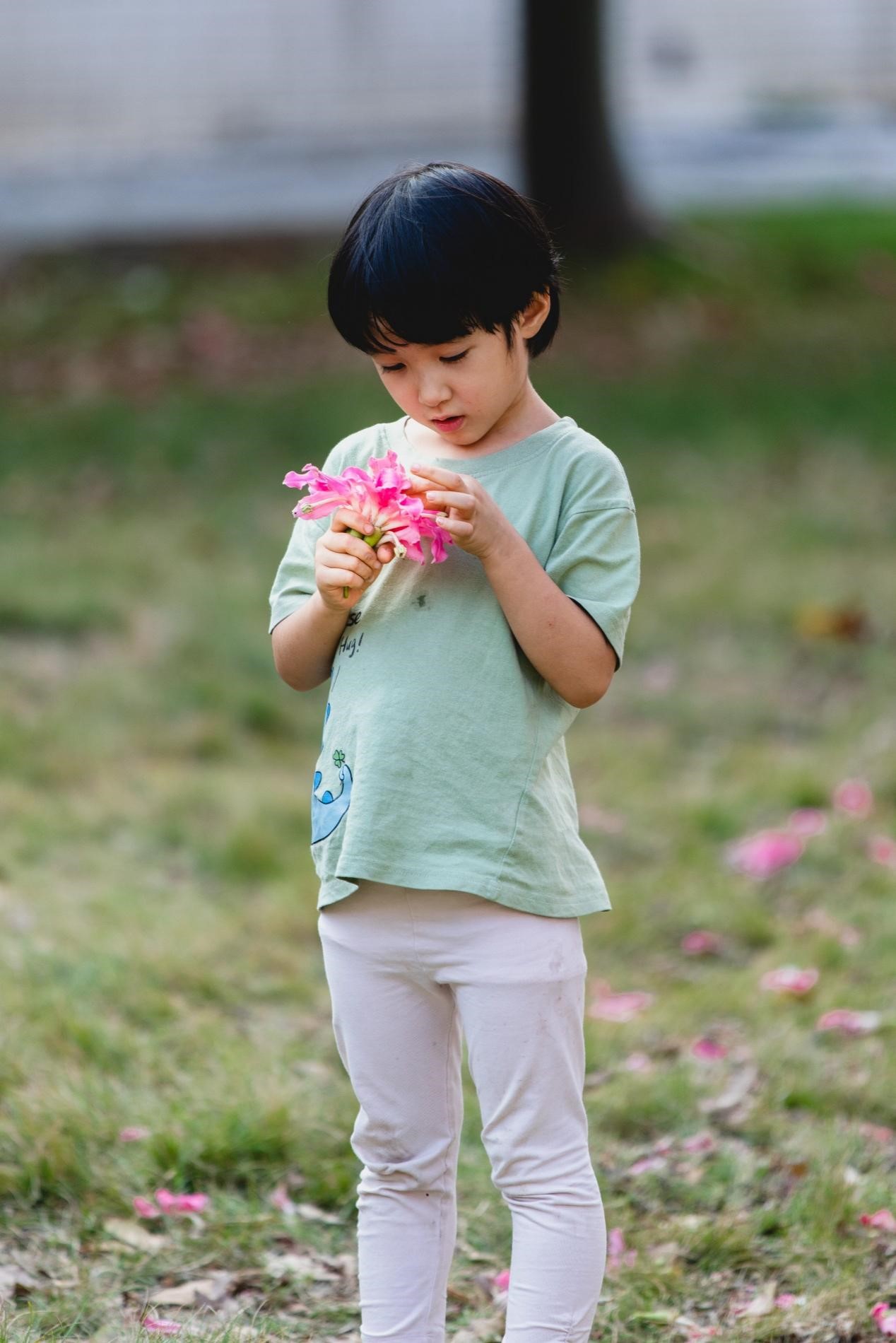 A child is counting flowers carefully under a Ceiba speciosa tree.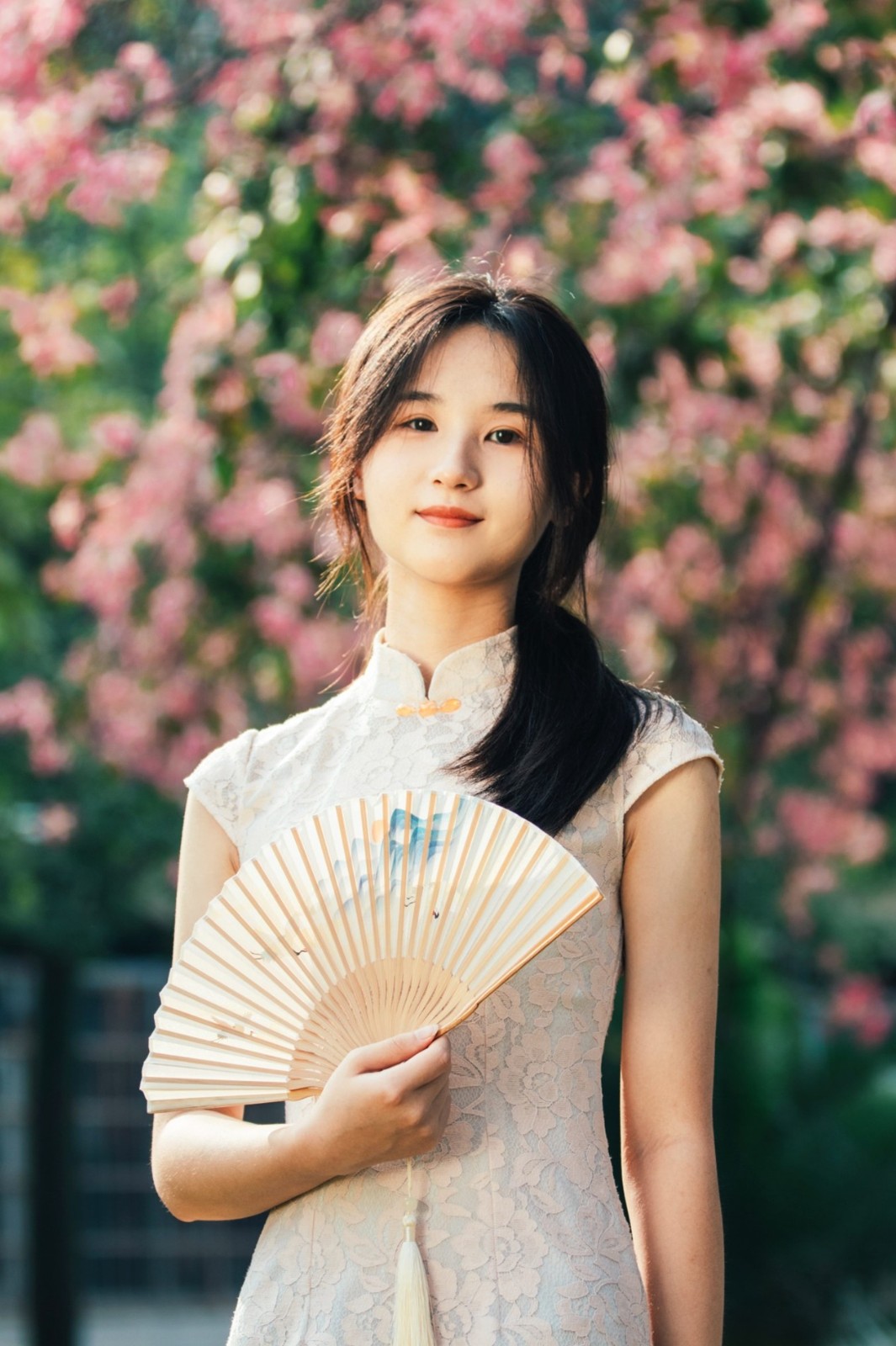 A student dressed in cheongsam is having her photo taken to mark the beautiful moment.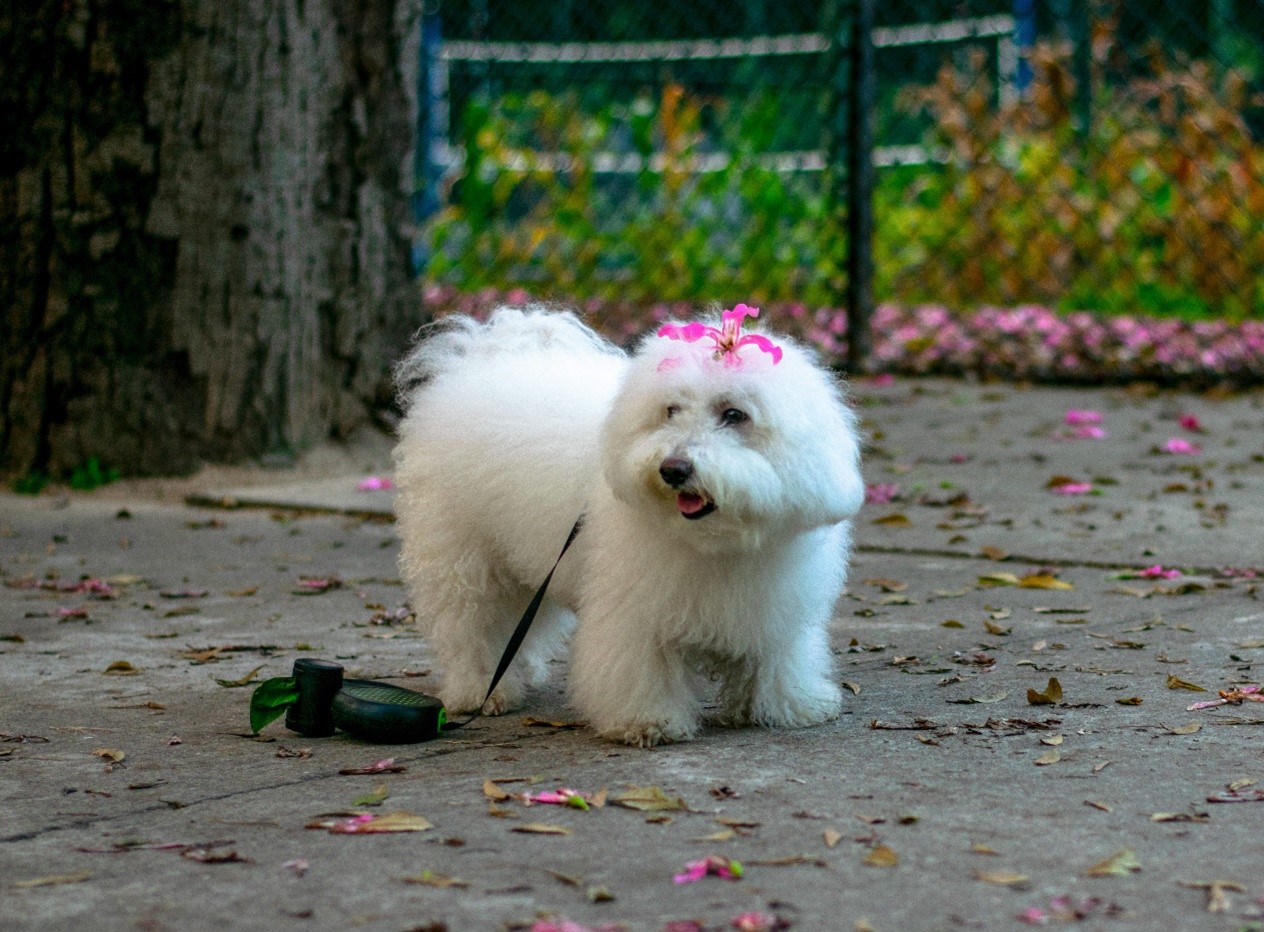 A puppy with a bright pink flower on its head.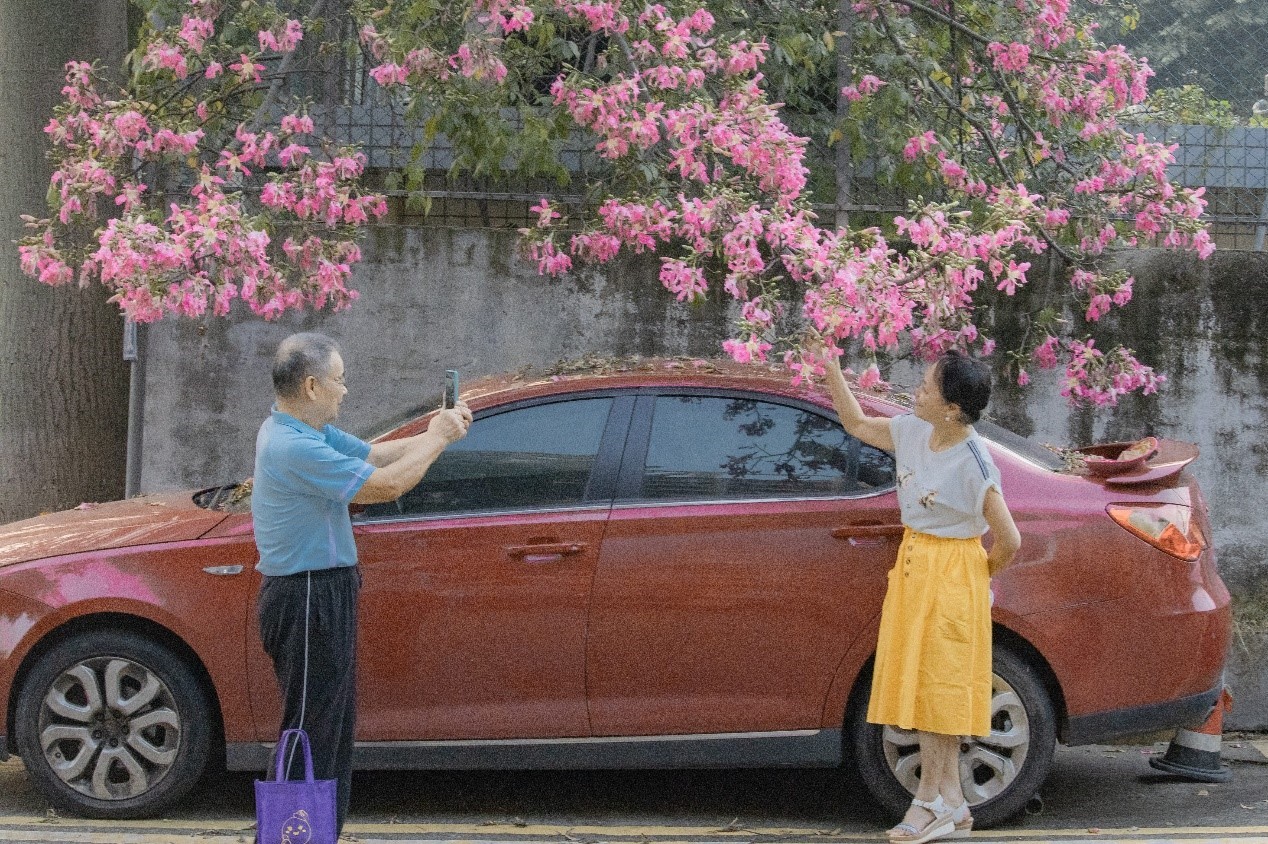 SCNU residents are taking photos with pink flowers.
Welcome to SCNU to see the brilliant Ceiba speciosa!
---
Source: SCNU News Center
Translated by Liao Zhanting, He Anqi, Wei Xiaonan
Proofread by Edwin Baak
Edited by Li Jianru
What to read next: