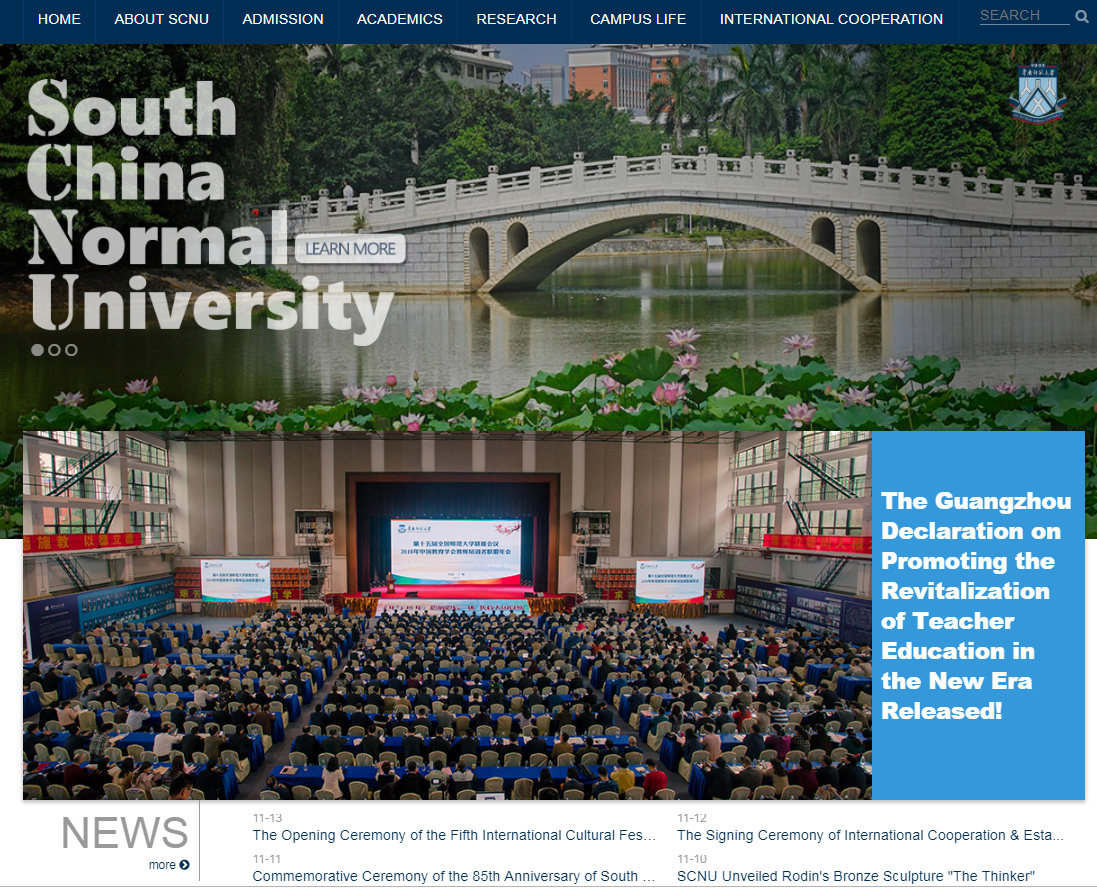 On October 30, the English website of South China Normal University (SCNU) went live. As part of the ceremonies to celebrate SCNU's 85th anniversary, the launching of the English website offers a new channel for the world to know about SCNU. With international thinking and vision in mind, this website is a platform to present information about SCNU's internationalization, strengthen communication with international community, and offer necessary information and services about the University.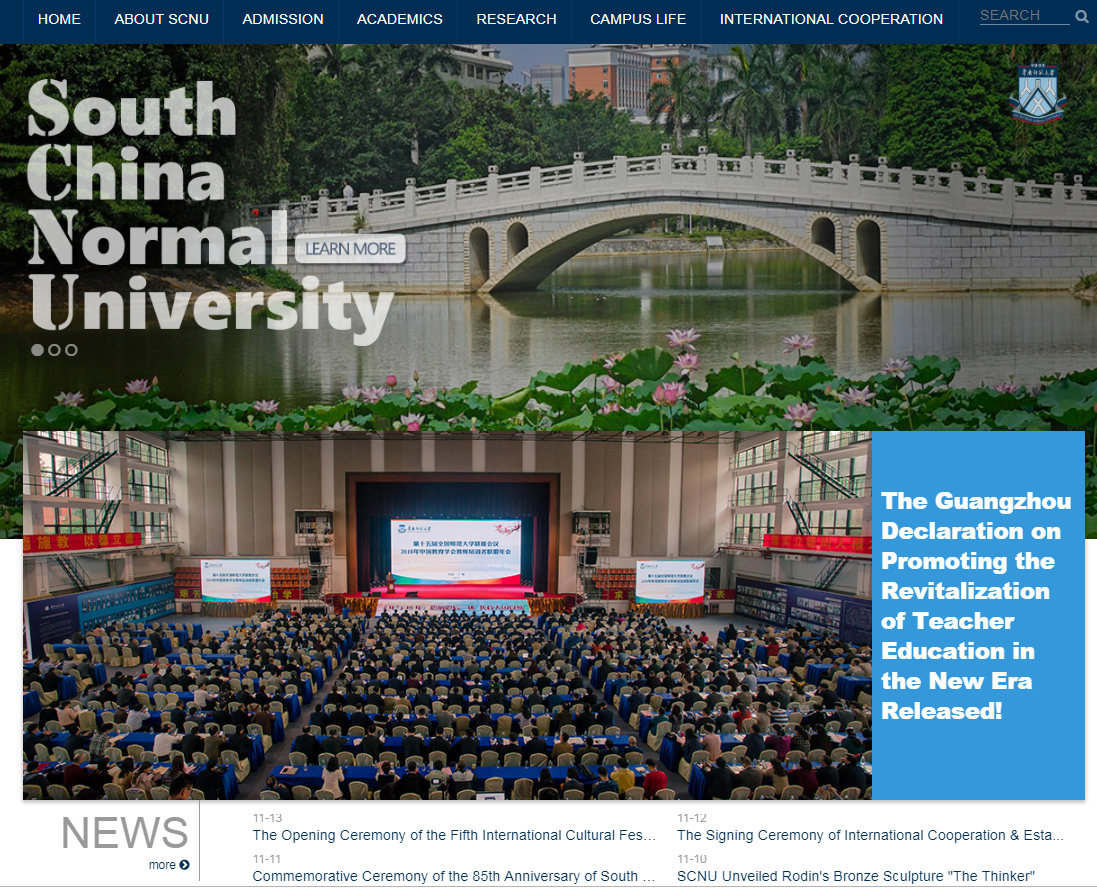 In recent years, SCNU has put forward the strategic blueprint of the construction of "New Normal" and "Four Goals" of attracting high-tech talents, establishing high-end platform and striving for internationalization, and informationization. Competing in the arena of global high education, SCNU is a member of "Project 211" and a prestigious university in Guangdong Province, as well as a jointly built university by the provincial and ministerial government, and it has entered the national project of "World-class Disciplines Development". The reputation and influence of SCNU has increased gradually. Playing the role of a bridge of international communication, the significance of an English website is self-evident. As a result, SCNU has visited several first class universities, and learnt from their experience and worked on the construction of its English website.
The main color of the English website's main colour is blue, and it uses higher resolution, astonishing and eye-catching pictures in order to better present the theme and content. There are eight first-level tabs including "About SCNU, Academics, Research, Admission, etc.", and more than 20 second-level tabs in pull-down menus, covering areas such as international academic fields, overseas students, students and teachers of SCNU, etc.. Users can visit the English webiste http://english.scnu.edu.cn.
SCNU will further integrate the contents and provide abundant news about SCNU for viewers at home and abroad. Meanwhile, SCNU will optimize the development of second level tabs to better present information of SCNU to viewers and to raise the international image of SCNU. It is said that several schools have launched their own English websites, such as School of Psychology, College of International Culture, School of International Business, etc.. For more updates, stay tuned on our website.
---
Source from News Center
Translated by Tang Suying
Proofread by Edwin Baak
Reviewed by Li Jianru
What to read next: