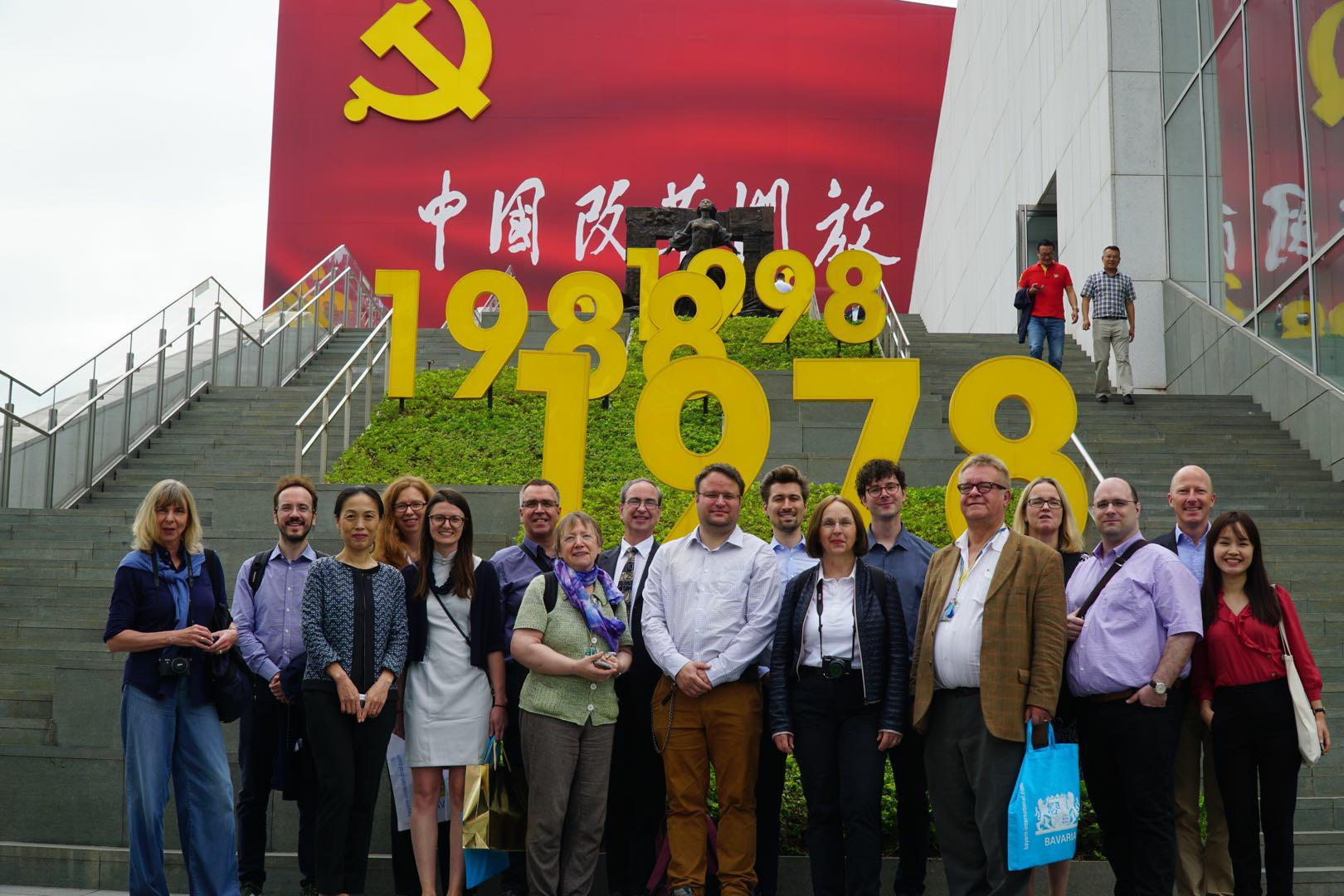 SCNU has recently successfully organized the autumn camp of the Confucius Institute of Munich, Germany in 2018. Under the theme of "Feel the latest achievements in reform and opening up and experience the Chinese culture", 15 alumni and their team leader from the Confucius Institute in Munich participated in the 10-day learning vacation in Guangzhou. Qin Honglei, deputy director of the Confucius Institute Management Office, Liu Ling, party secretary of the International Cultural Institute, and Fang Qingming, deputy dean, all attended the opening ceremony.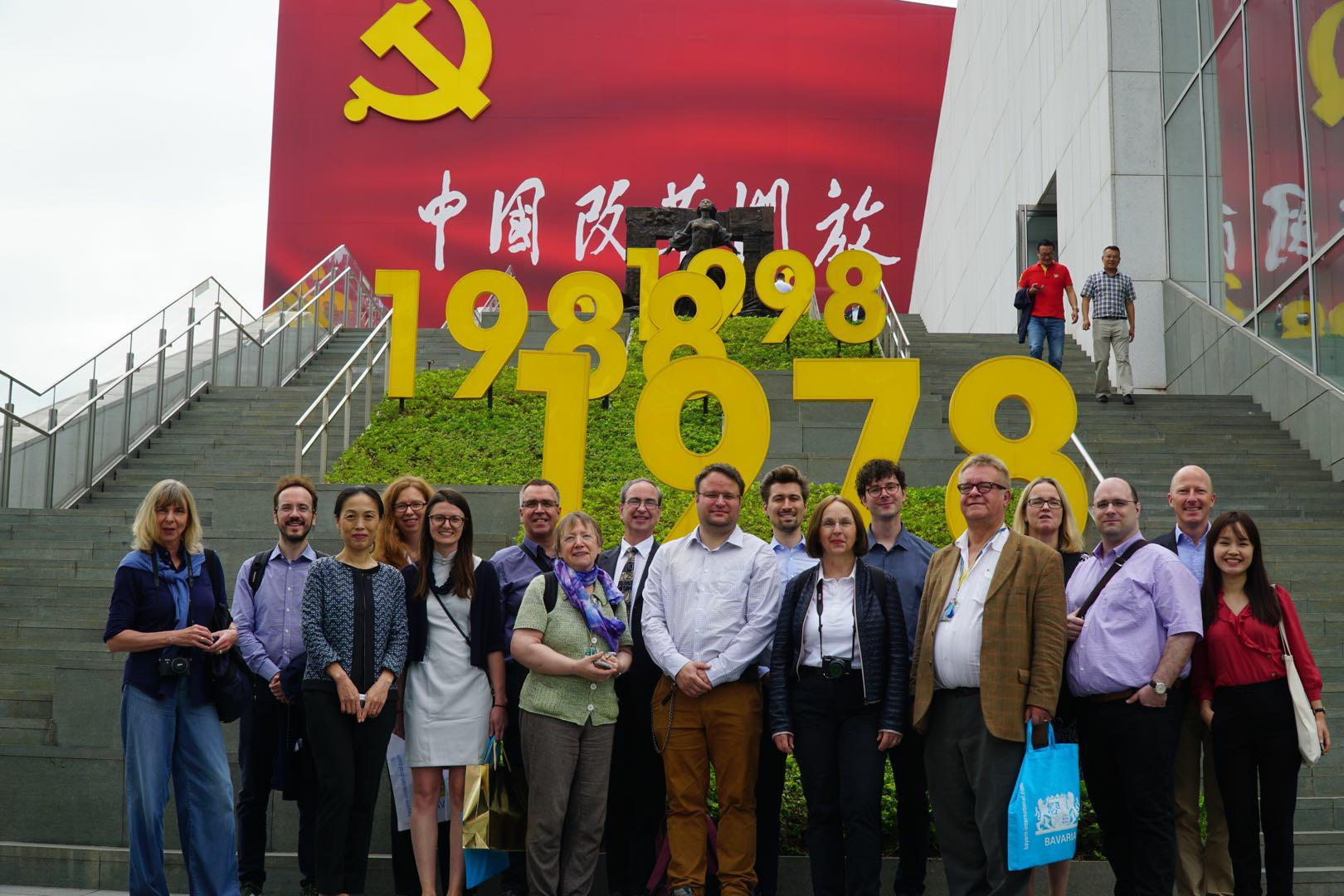 While visiting Guangzhou, the participants learned through classroom learning, visiting cultural scenic spots with Lingnan cultural characteristics, visiting many excellent enterprises and industrial parks in nearby Foshan and Shenzhen, and experiencing the Lingnan characteristic culture such as Cantonese cuisine. They saw the effects of 40 years of Reform and Opening up, and learned about the political and economic development of Guangdong-Hong Kong-Macao Greater Bay Area and the people's livelihood and folk customs. They also visited key primary schools in Guangzhou, learned about the reform and innovation of China's primary and secondary education system, and shared in-depth and interesting exchanges with Chinese students.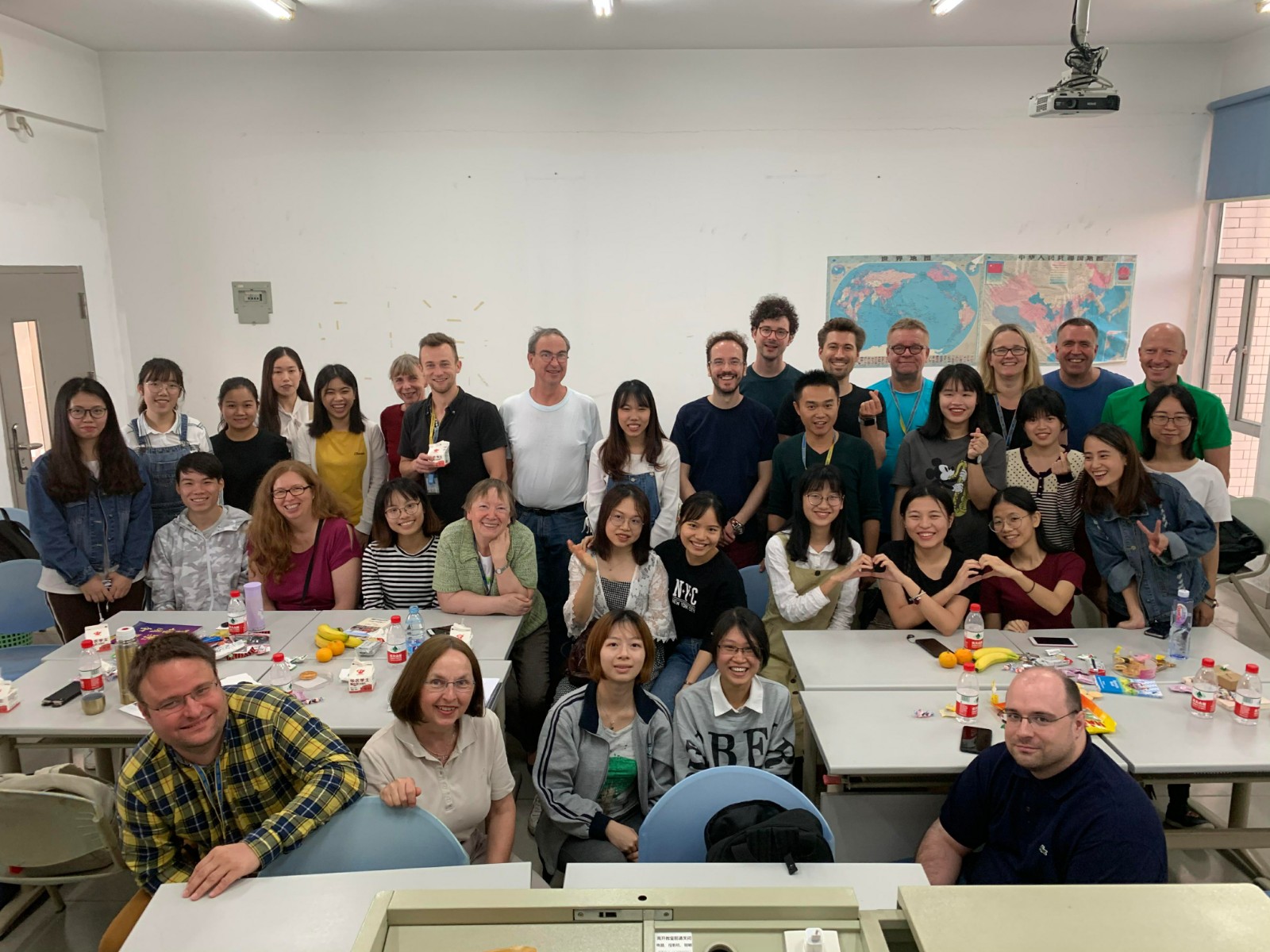 It is the first time that the Confucius Institute in Munich has cooperated with SCNU in holding such an autumn camp. It aims to let the students of the Confucius Institute of Germany understand the economic development of the Pearl River Delta region at the forefront of reform and opening up, and enhance their motivation to learn Chinese in China, so as to fully understand the improvement of China's overall national strength, helping the students enhance their confidence and motivation to continue learning Chinese culture after returning from China.

With the strong support of the organizers, SCNU has made this event a complete success and achieved its intended purpose after careful preparation. The team leader and the participants were very satisfied with the organization of the event and hoped to continue cooperation next year. After returning, some of the trainees sent back a warm thank-you letter. From the perspective of an ordinary German citizen, they highly praised the idea that "the people's heart is in the hands of the people" and repeatedly expressed identification with the "community of shared future" proposed by President Xi Jinping.

---
Source from the Confucius Institute Administration Office

Translated by Tang Suying
Proofread by Edwin Baak
Edited by Li Jianru
What to read next: