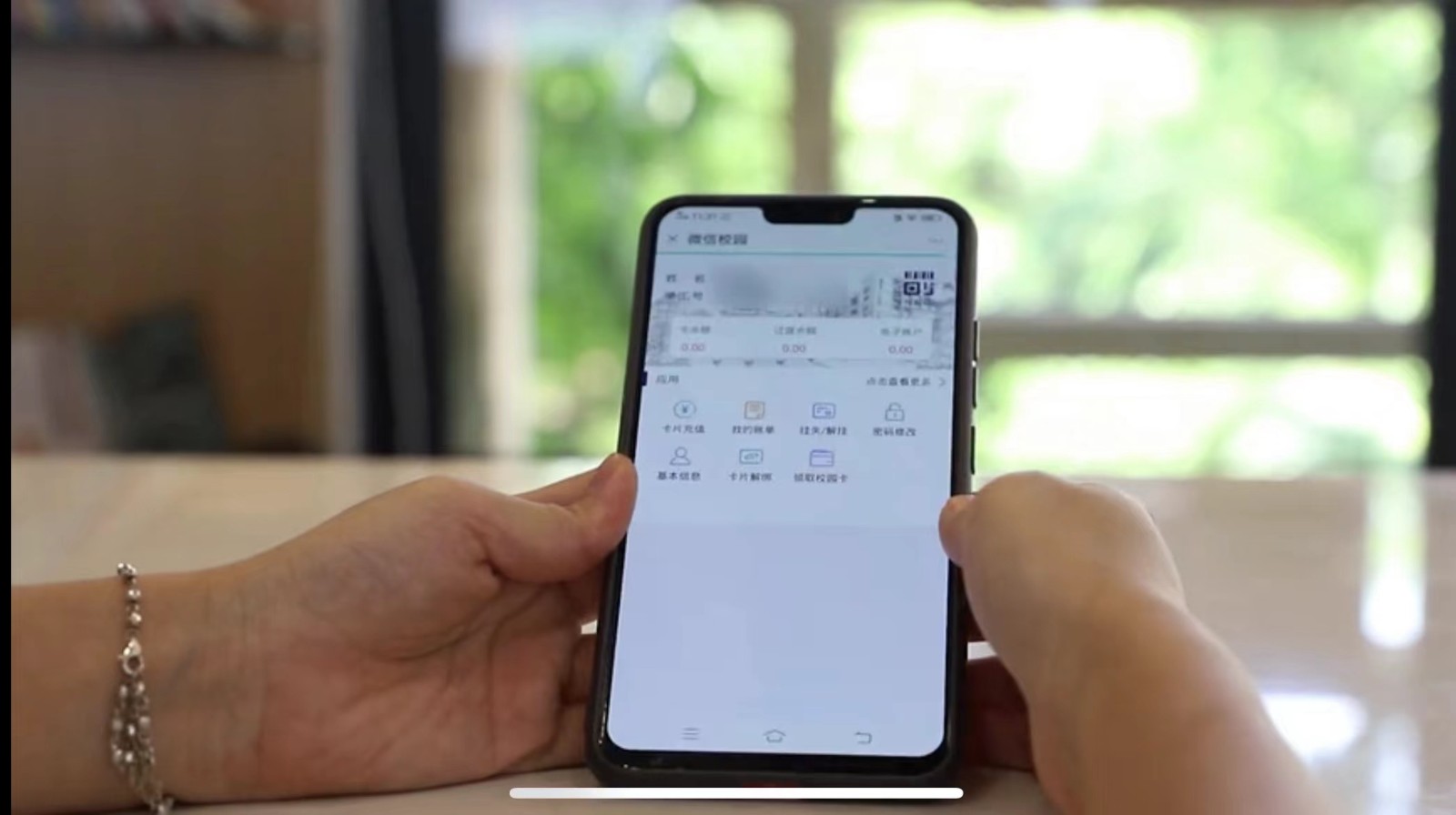 People's work, study, and lives appear to become increasingly dependent on high-tech equipment, especially on the mobile phone. For SCNUers, there's no exception, and mobile phone apps bring them lots of convenience. Let's explore these surprises to see how they facilitate students' study and campus life!
(1) Study
As the "second classroom" of college students' professional education, the university library does not only provide a large number of books for students to get inspiration, but offers a large and quiet space for them. Are you worried you and your friends' talking will disturb others?
Just take out your phone and book a seminar room via the SCNU library system. Then you can get a room for your team's diversified learning and discussion. At the same time, you can use your phone to borrow some books to enrich your learning materials.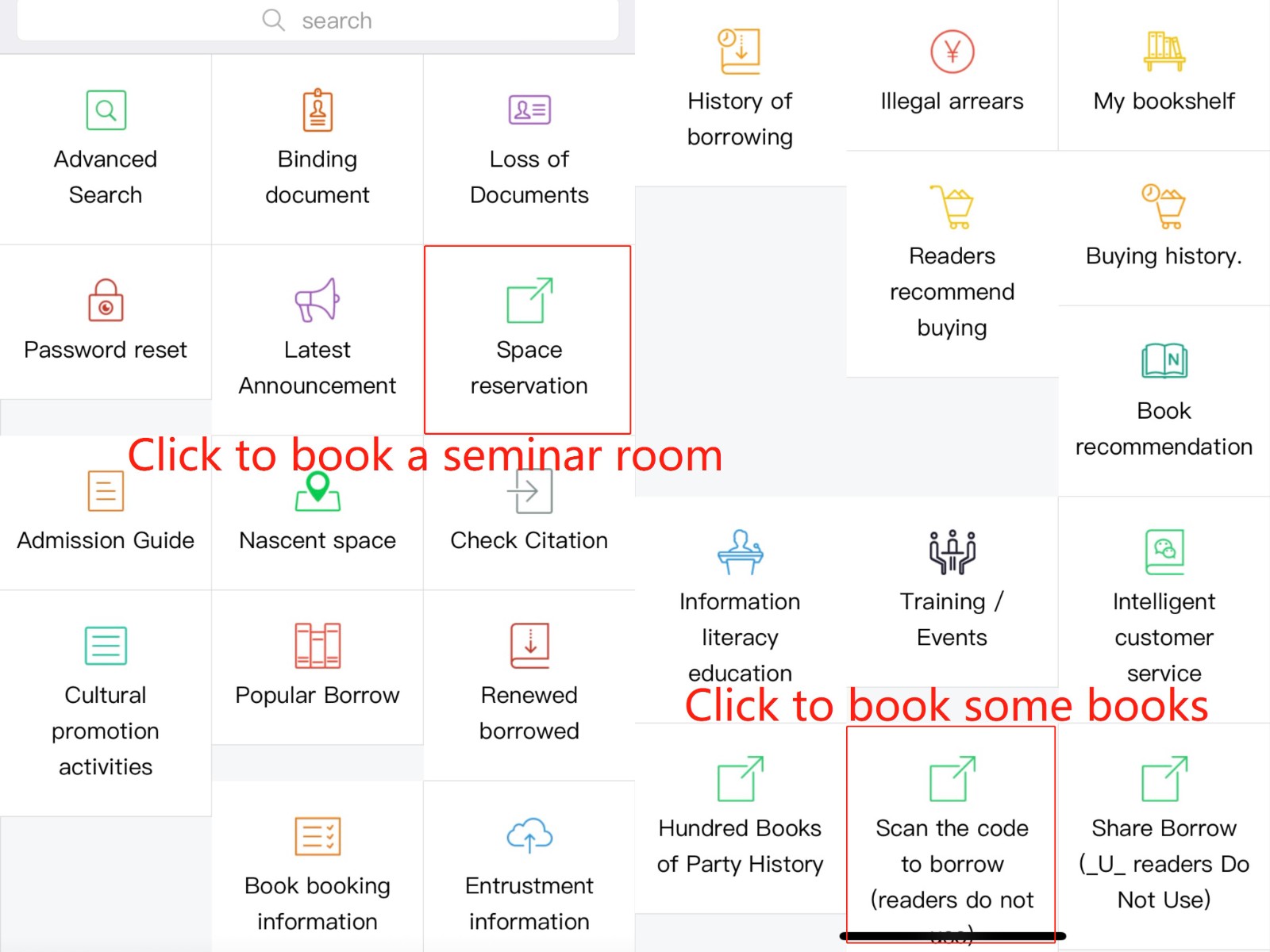 (2) Eat & drink

When feeling hungry, cold or stressed, drinking a cup of milk tea, eating a piece of cake, having a portion of noodles, or even just getting a handful of sunflower seeds can brighten your mood. At SCNU, you can enjoy different kinds of food in four canteens by using mobile payment. Lots of vending machines are distributed around the campus. You can also find one and pay for a beverage on your phone.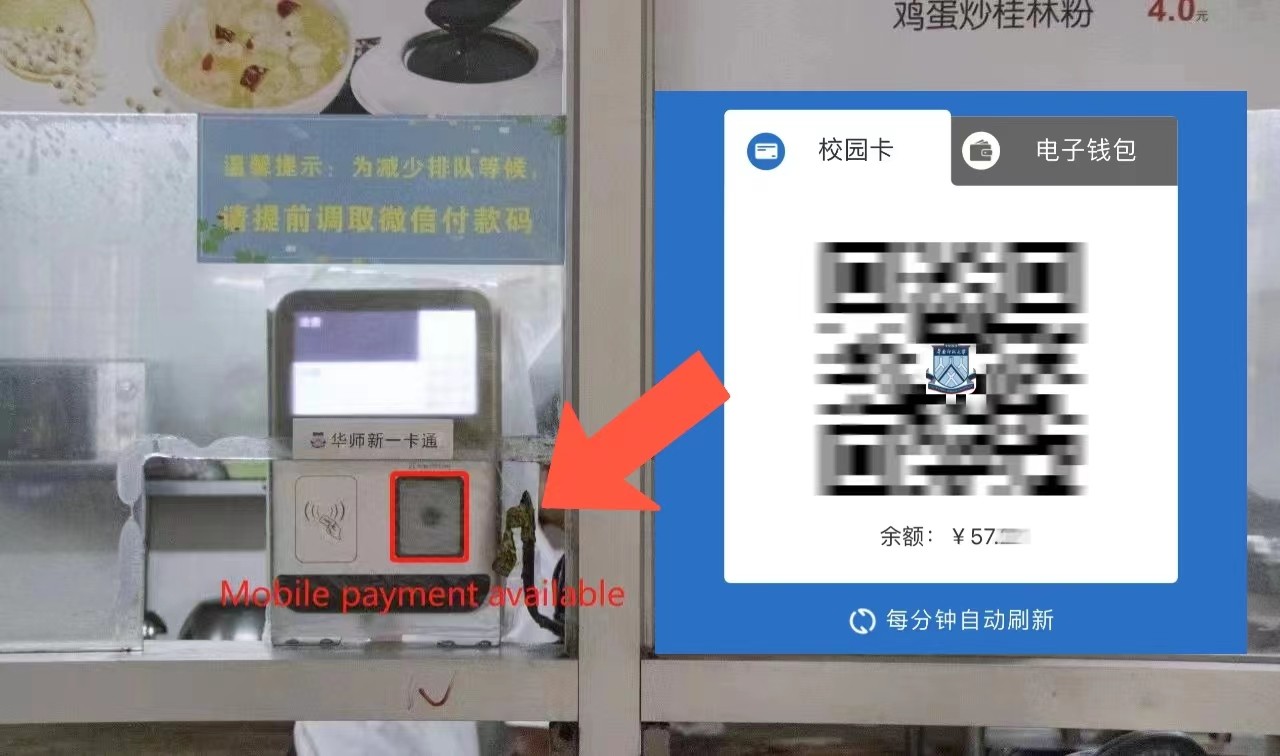 Moreover, the fifth canteen-takeaway is also a good choice. Just order with your phone's application beforehand, then scan the QR code on the takeaway locker and take your meal.

So quickly eat and drink something to make you feel good.
(3) Transportation
With the promotion of the low-carbon environmental awareness, people are increasingly inclined to choose green forms of public transport. What are the ways of green travel that are available to you in Guangzhou? Walking, cycling, taking the bus, or taking the metro are all options!
Walking is one of the best sports in the world. It's easy and healthy. Towering trees grow on both sides along the campus roads, to offer shade against the bright sun.
However, if you're going to be late for class, shared (electric) bikes will definitely suit you better. Simply scan the code, unlock a bike and ride them to get to class on time. It is also a type of convenient and environmentally friendly way to get around.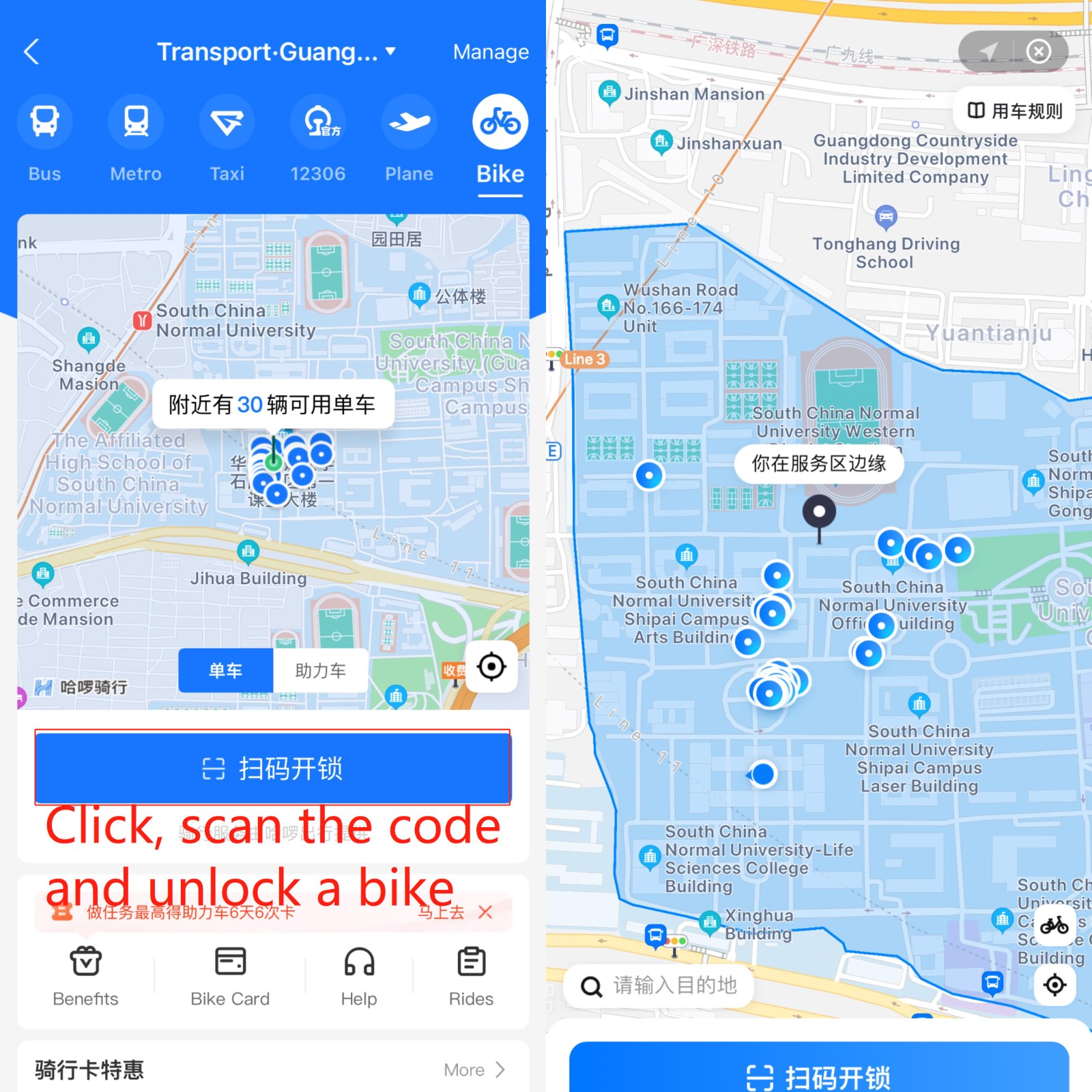 Buses and the metro (from the subway station at the west gate) are the best choices for you to get around Guangzhou. Tickets are inexpensive. Of course, you can use your phone to pay for the ticket.
(4) Send, receive & collect parcels
The Internet has made on-line shopping using a smart phone popular, bringing convenience to people's lives. But what if you cannot pick up the delivery on time?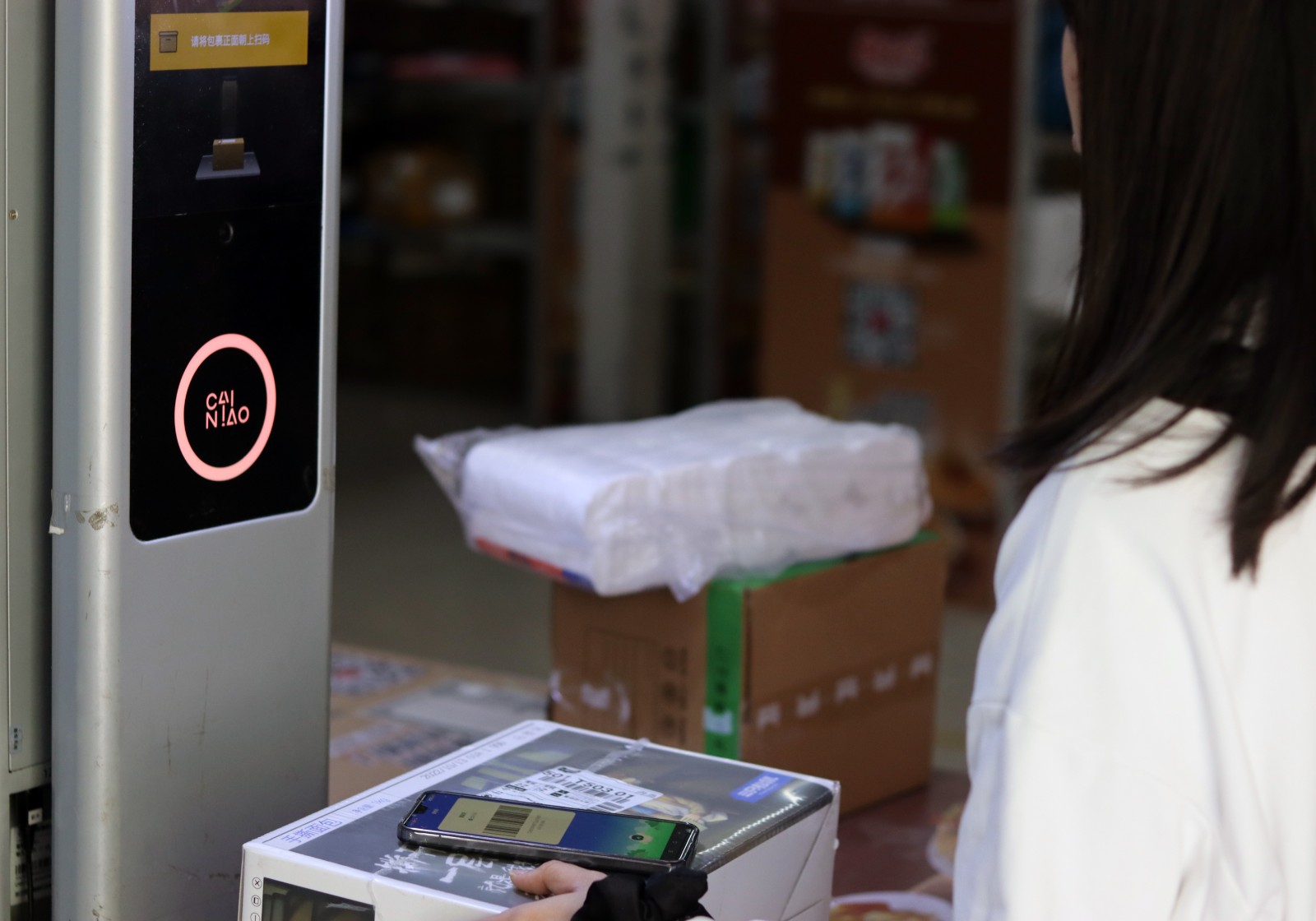 Don't worry. We have the cainiao rookie post station. Upon receiving a parcel, you will receive a text message reminding you. Besides, you can check all your parcels on the cainiao app and collect them when it suits you. Remember to take your ID card if you intend to ship something from the station.
Need to explore more at SCNU? Just take out your mobile phone and keep it in your pocket!
---
Written by Zeng Wenting

Proofread by Edwin Baak
Edited by Li Jianru
What to read next: