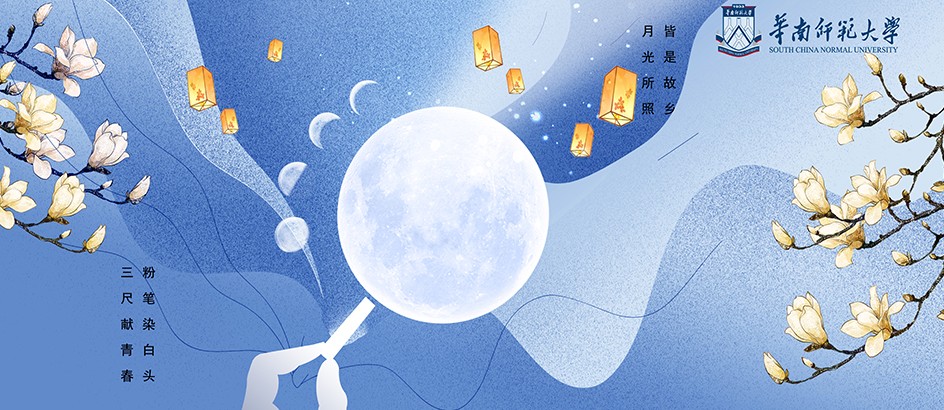 The Mid-Autumn Festival, Zhongqiu Jie (中秋节) in Chinese, together with the Spring Festival, Tomb Sweeping Day and the Dragon Boat Festival, is one of the four most important traditional Chinese festivals. This year, it falls on September 10, the same date as Teachers' Day in China.

In ancient times, people held rituals and offered sacrifices to worship the moon around Qiu Fen (the Autumn Equinox). They believed that by doing this, they might have a promising harvest the following year. The day has evolved during its long history and thus today's Mid-Autumn Festival came into being. Diverse customs sprouted, spread and survived. They gradually gained popularity as some serious rituals also shift to joyous ones.
On the arrival of the time of reunion, several SCNUers, dressed in Chinese traditional Hanfu clothing, take time to enjoy some of the traditional customs on campus, like eating mooncakes, enjoying fine ripe fruits, making lanterns, drinking osmanthus-flavored wine, guessing lantern riddles and so on.
Click the specially-made video below and relish the charms of the moon festival with us!
Wish you and your family a happy Mid-Autumn Festival!
---
Written by Luo Xiaoying
Proofread by Edwin Baak
Edited by Li Jianru
What to read next: