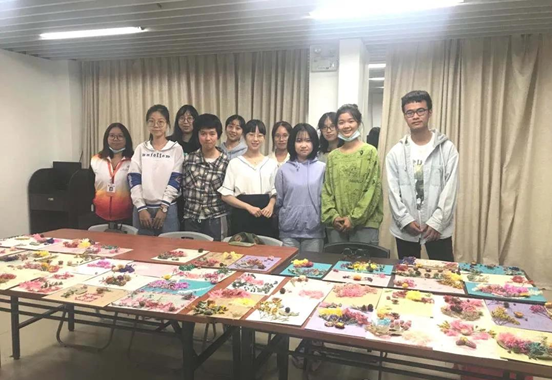 May 16, 2021 marks China's 31st National Disability Day, a day to call for respect, care and help for the disabled. However, it is far from enough to help the disabled only by one day's activities, and long-term persistence and efforts are needed.
Thankfully, there's such a number of volunteers from SCNU, who reach out to people with disabilities, trying to make a difference in their lives. On this special day, let's share some of their stories, and hope you get motivated to help as well.
"It is their trust in me that makes my efforts rewarding"
Last week, Yi Xiaoxing volunteered in a cognition training class for children suffering from amentia, during which he was assigned to interact with them and teach them some basic skills. The boy he assisted completely ignored what he said at first, and he had to pat on the boy's shoulder and call his name over and over again to get his attention, said Yi Xiaoxing.
"His losing his temper really frustrated me as I tried teaching him how to clap and zip", Yi said. However, the thought that the boy suffers from cognitive disability kept Yi motivated. "I think it's my duty to be with him and help him get better." He then pacified the boy's emotion with more patience. At the end of the class, it was a great relief for Yi to hear children say "goodbye, Xiao Yi teacher" and to see them demonstrate the basic living skills they had learnt to their parents. "It is their trust in me that makes my efforts rewarding", Yi said.
Yi Xiaoxing is the leader of the assisting-the-disabled team of SCNU, which is affiliated to the SCNU Youth Volunteer Association. The team is intended to help people with intellectual disability. While working with special education institutions like the Guangzhou Yang Ai Special Children Parents Club and Xiao Tian Shi Rehabilitation Training Center, the team members often go to help with their rehabilitation and communicate with the disabled. What's more, they also go outing with disabled children, giving them more chances to integrate into society.
Yi said he devotes himself to organizing and joining in volunteer activities regularly no matter how busy he is. "although what we have done seems to be nothing, it did pass our warmth and love", Yi added.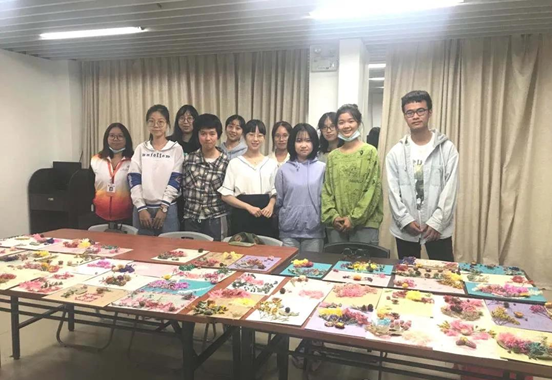 Yi and his team made clip art works for the disabled.
"Hello, I am the conductor in this dance"
Apart from the assisting-the-disabled team, the sign language team of SCNU also serves the disabled, specifically the deaf and dumb. To offer volunteer teaching, the team members have a sign language class every week. Usually, they actively engage in some conversation with the disabled. Also, they collaborate with special institutions like the Yang Meng Art Ensemble and Qicong School, a special school for deaf children.
Chen Juanjuan joined the sign language team when she was a freshman, and it has been six years since she first started working for the Yang Meng Art Ensemble. She recalls, "having learnt some knowledge about sign language, I couldn't wait to talk with the deaf. Therefore, I went to Yang Meng Art Ensemble."
There was a performance with the Yang Meng Art Ensemble at that time. Chen volunteered to be the choreographer. However, not knowing how to express herself with specific gestures upset Chen a lot.
Besides, it was a big challenge to her as the choreographer was supposed to better understand the dance movements and its rhythms. In order to teachthe deaf to perform smoothly, she worked extra hard to learn how to follow the beats and give hints to the performers and kept practicing in their free time, under the guidance of professional choreographers.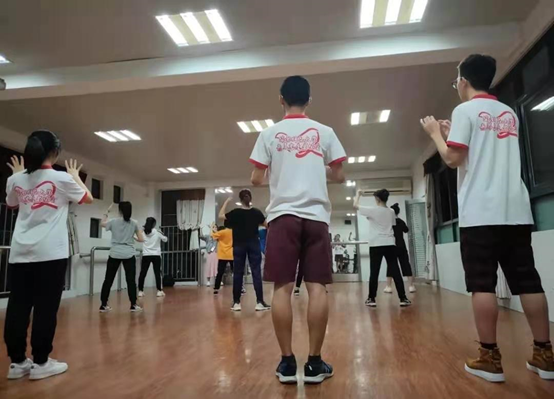 Volunteers learning dance movements.
Ultimately, she managed to guide by herself for the first time and help the art ensemble win thunderous applause. Looking at the smiles on the performers' faces, Chen proudly said, "Hello, I am the choreographer of this dance."
"I felt the love and support from the society"
On top of helping people with disabilities physically, SCNU volunteers also care for them mentally, helping them cultivate a self-confident state of mind. At the 5th "voice of heart" concert, the chorus of SCNU worked with 66 visually impaired children from Qiming School to perform a wonderful show called I Heard, specially dedicated to visually impaired children. The song, composed by members of the SCNU chorus, symbolizes light and hope, and it is expected to take visually impaired children to "see" the four seasons of this world through singing.
"It is our wish to perform on the same stage with professional brothers and sisters," Luo Zefeng, a student of the chorus of Guangzhou Qiming School, a special school for the visually impaired children, said excitingly, "not only my vocal skills improved, but I also felt the care and support from the society for the disabled."
"We hope that every child who loves to sing can enjoy the pleasure of collective singing, be nurtured by elegant artistic beauty, and let beautiful music accompany their life!" added Professor Su Yanhui, the art director of the chorus of SCNU.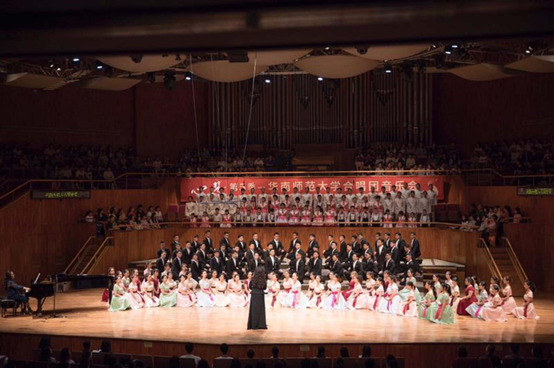 A chorus performance by SCNUers and students of Qiming School
"The fact that the children are visually impaired doesn't mean that they can't stand on the shining stage like any other person." Teacher Chen Xiaoqing of Qiming School said that this event is of great significance to the children, "The children found another possibility in the future and gained more encouragement and hope from the event."
Although visual impairment is a physical deficiency of children, it does not prevent them from fulfilling their wishes. From the rehearsal to the performance, the children overcame many difficulties. They felt their own value through this cooperation with university students.
Besides the volunteers, each of us plays an important role in the progress toward creating a more equal world. And here are some suggestions for us to get along with the disabled, let all life receive the same respect.
1. Face them with a smile, don't discriminate, don't scoff, don't refuse.
2. Treat them equally.
3. No matter in person or in private, do not talk about their disability and cause.
4. Offer courteous help when necessary, after being permitted.
5. Make way for the disabled when encountering them on the road.
6. Do not occupy the blind track and accept the guide dog.
7. Do not occupy the seat reserved for the handicapped.
---
Some source from SCNU Youth Volunteer Association
Translated by Lin Zihao, Chen Xudong
Proofread by Edwin Baak
Edited by Li Jianru
What to read next: