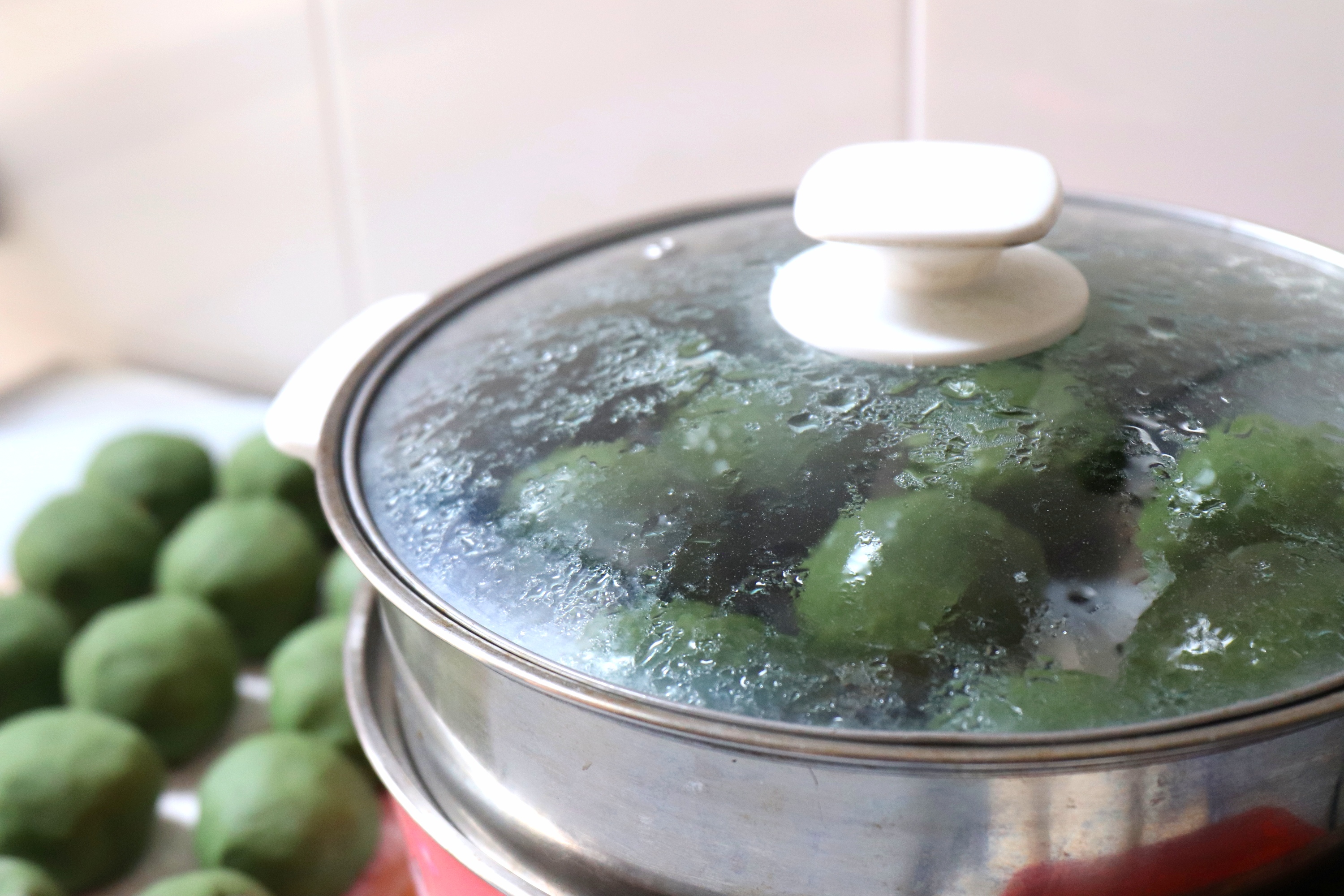 Vietnamese student Nguyen and her Chinese friends are busy in the public kitchen of the International Students' Apartments of SCNU, preparing a traditional Chinese snack. Glutinous rice flour, powder of wormwood leaves, red bean paste, and warm water: such a combination of ingredients must make a sweet treat in spring.
This sweet snack is called qingtuan in Chinese, meaning green rice ball. It is generally eaten on Tomb Sweeping Day known as the Qingming Festival in China, which falls on April 4 this year. "As the festival draws near, my Chinese friends suggest we could try making qingtuan," says Nguyen, a postgraduate studies human resources at the School of Economics and Management. "They say it's the right food for the spring season, and it's not difficult to make." So, she invited some of her friends to come over to try it.
First make a flour dough, and then put a filling inside…Lin Zimin, one of Nguyen's Chinese friends, demonstrates how to make the green dumplings. Step by step, Nguyen stuffs and shapes a green sticky rice ball. She then loads the finished products into the steamer. After about 15 minutes' waiting, the steamed balls are ready to be served.
Nguyen is shaping a qingtuan.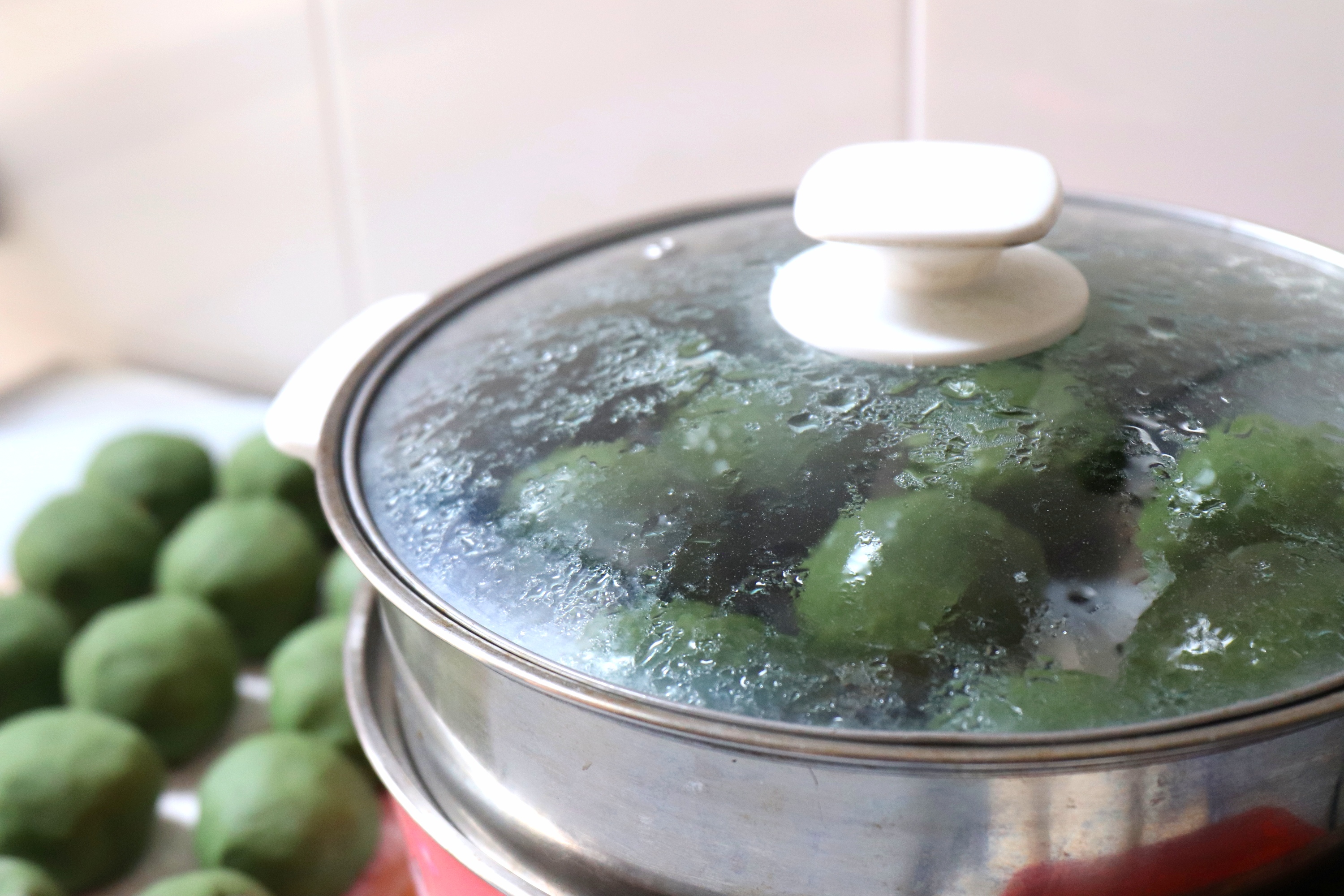 Qingtuan are getting steamed.
"It is very delicious. What surprises me is that the making of qingtuan is quite similar to that of bánh trôi, our Vietnamese sweet dumplings," says Nguyen.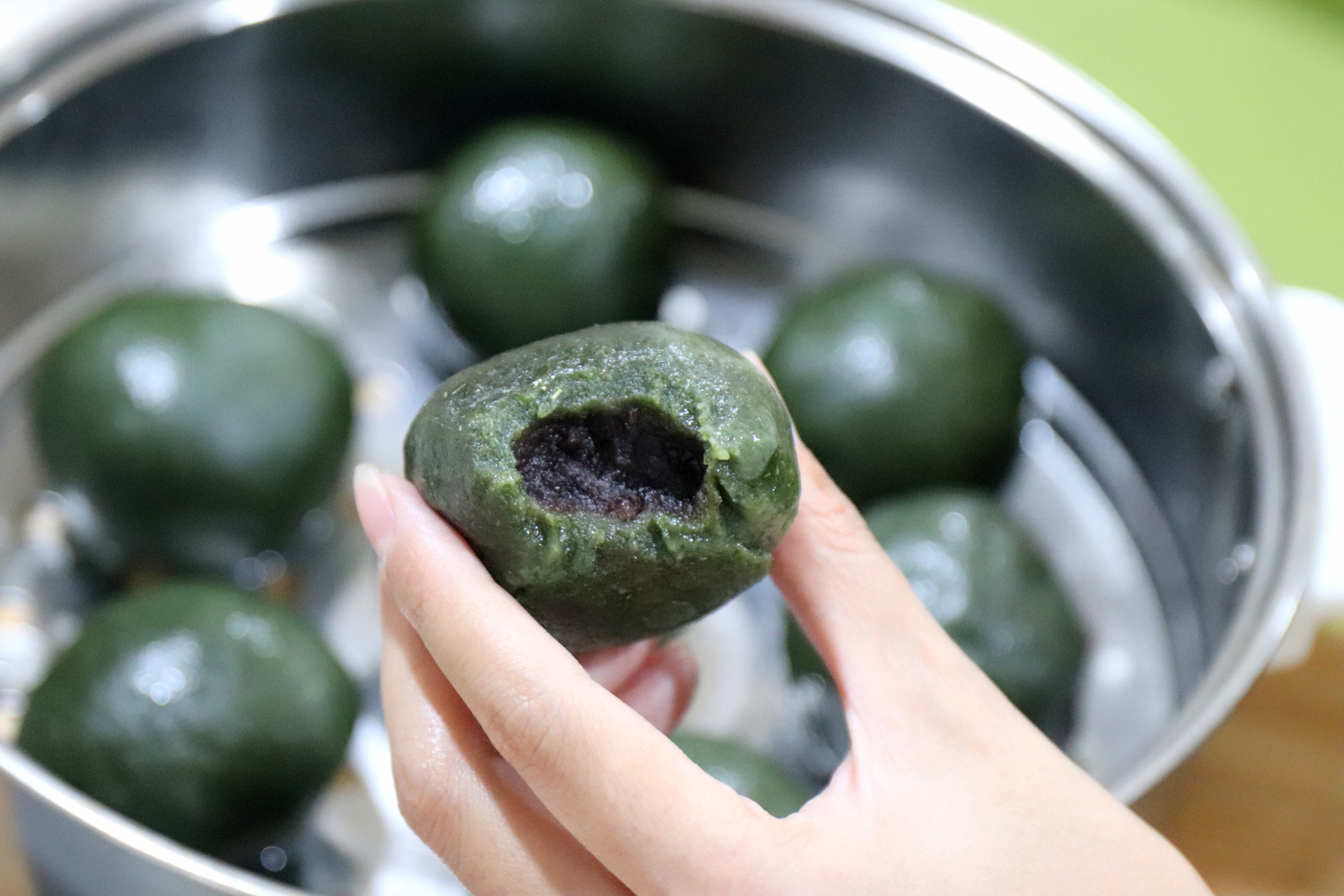 Every bite of a qingtuan is a rush of flavor.
"In my country, we would have bánh trôi instead on the Tomb Sweeping Day. "
In return for her friends' kindness of teaching her to make qingtuan, Nguyen makes her hometown specialty for them to have a taste.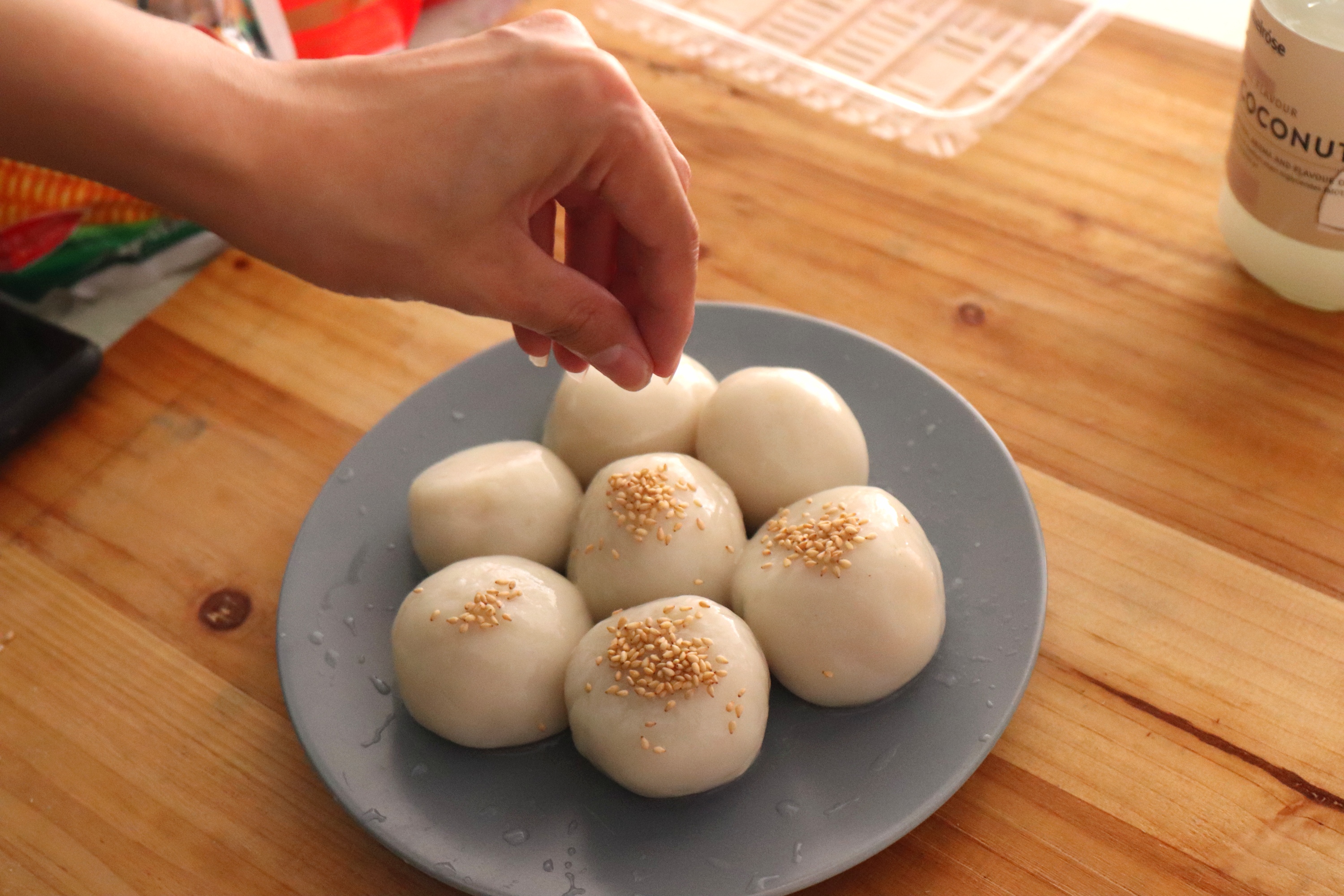 Nguyen is making bánh trôi.
Nguyen and her Chinese friends enjoy themselves in the process of food sharing. "It's so harmonious and enjoyable that we share the ways of making food of different countries and learn more about different cultures," says Nguyen. She has a great interest in making snacks. From time to time, she invites some friends to come over and make some spring rolls in the kitchen.
"Our apartment is well-equipped. I can cook in the public kitchen and I can share the photos of what I make with my family using WeChat. I know they are always with me." Once the homemade snacks are done, she would also share them with the dormitory managers and guards.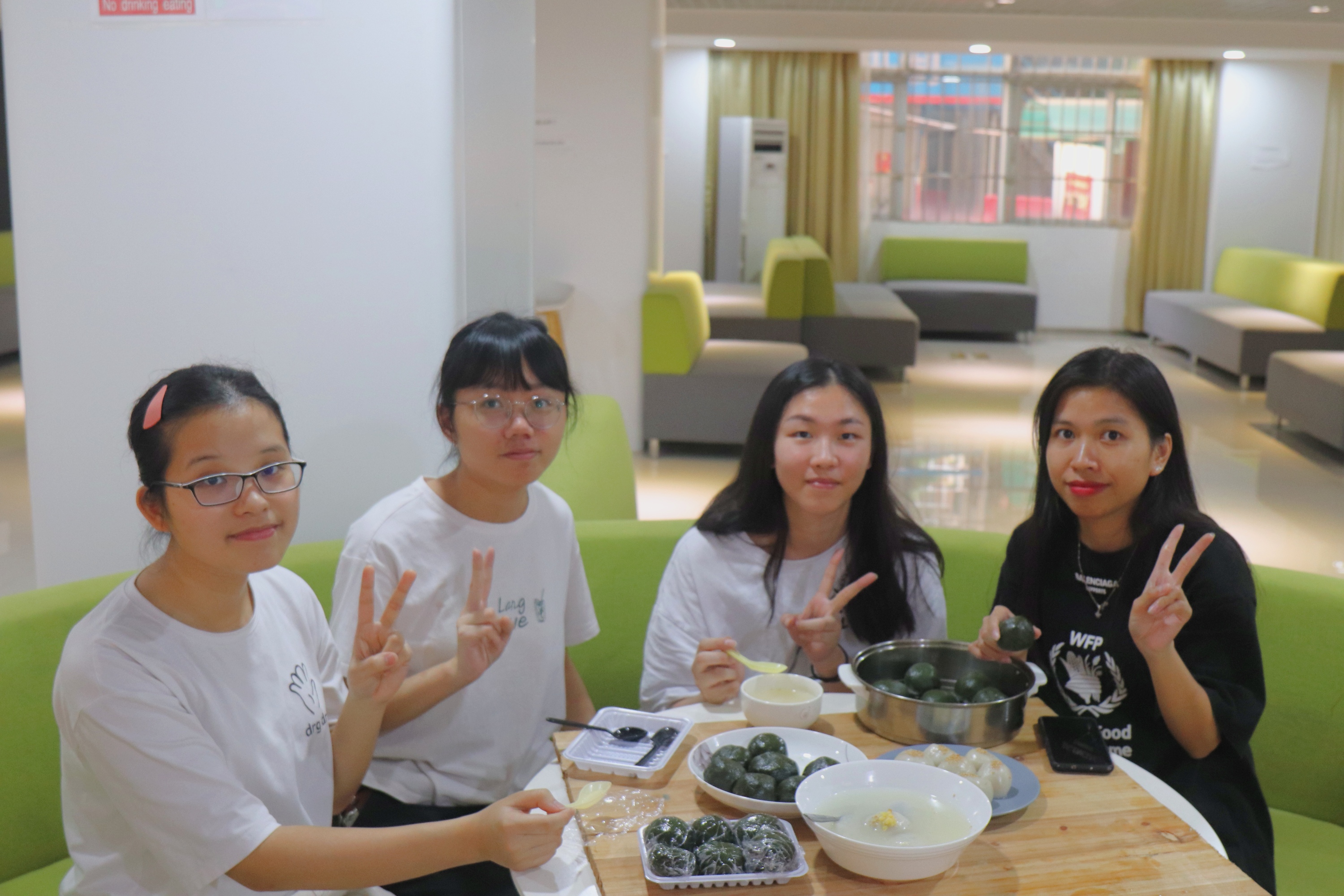 Nguyen(far right) and her Chinese friends are eating the qingtuan.
"SCNU is not only a place for study, but also provides a platform for us from different countries to meet and get to know each other. Thanks to these sticky rice balls, I made nice friends and learned more about Chinese tradition. It's joy and meaningful." Nguyen says.
---
Written by Chen Menghan
Proofread by Edwin Baak
Edited by Li Jianru
What to read next: