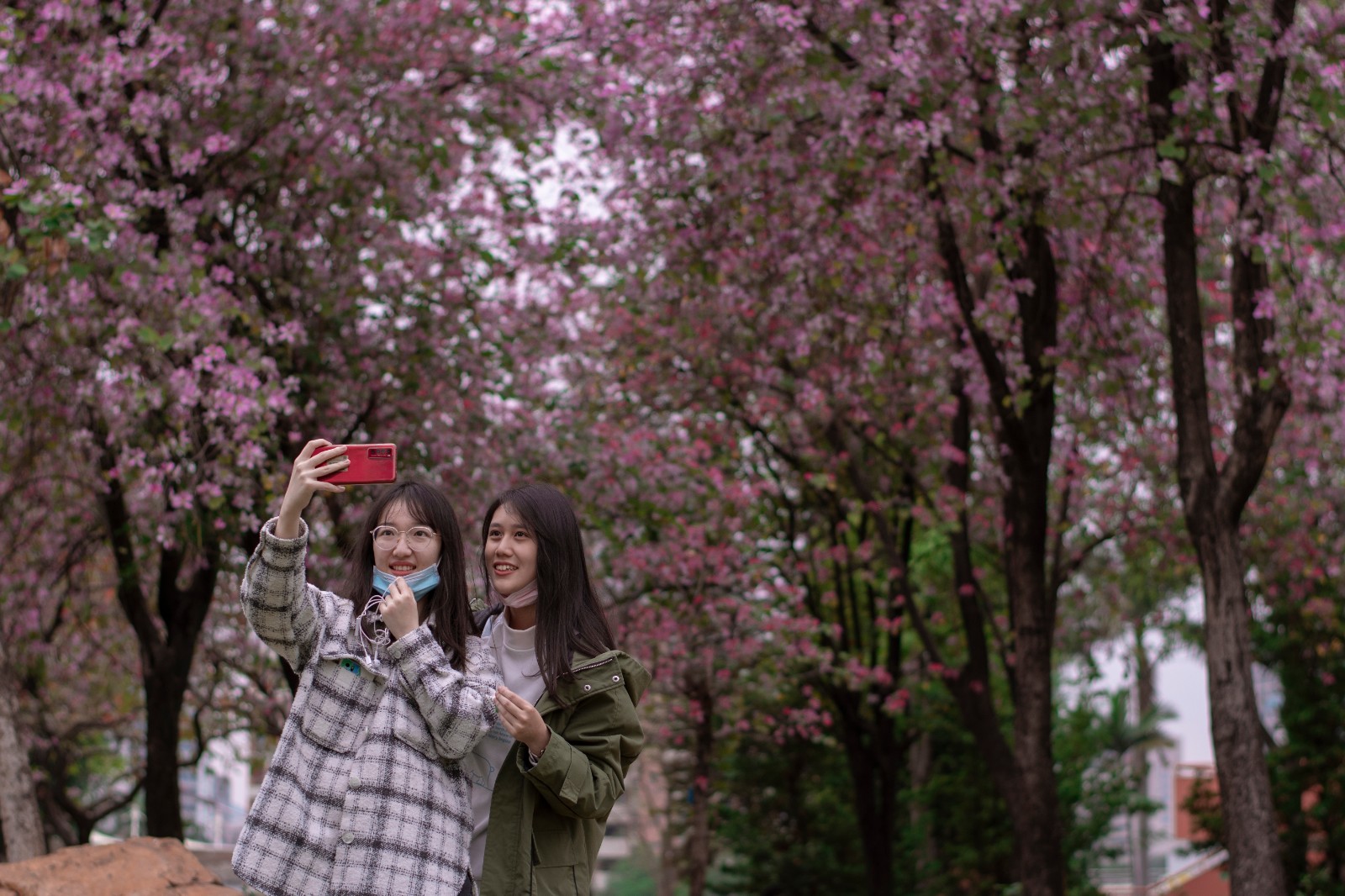 "One must believe in the possibility of happiness in order to be happy." Leo Tolstoy wrote in War and Peace. Although the epidemic has caused many difficulties in our lives, we are not living in total desperation. Hope and happiness are always hidden in our daily life.
As March 20 marks the International Day of Happiness, we reached out to several Chinese and international students to share with us their happy moments in life. What is a happy moment like? For SCNUers, it may be living in a pleasant environment, getting inspiration from teacher or experiencing a new voyage abroad. Let's move on and share in their happiness.
Living on this harmonious and beautiful campus
When it comes to the happy moments at SCNU, Xu Yirui, a freshman from the School of Foreign Studies says she felt blessed to live on a campus with beautiful scenery. She recalled one day when she was using an earphone to listen to a ballad. On her way back to the dormitory, she saw an amazing scene on the campus. By the soft wind, the petals of Bauhinia flowers were slowly falling to the ground, covering everything in a "pink snow". "How amazing!" she recalls.
Then, she found other people under the trees were enjoying this moment happily, too. Students were taking pictures, children were playing games, and the elderly people were exercising… This scene and her song she was listening to perfectly fit together. It touched her deeply and gave her a sense of happiness. Xu Yirui says, "After experiencing the nightmare of the pandemic, I know that being able to enjoy the present without worry is a kind of happiness in itself. I cherish my life more now."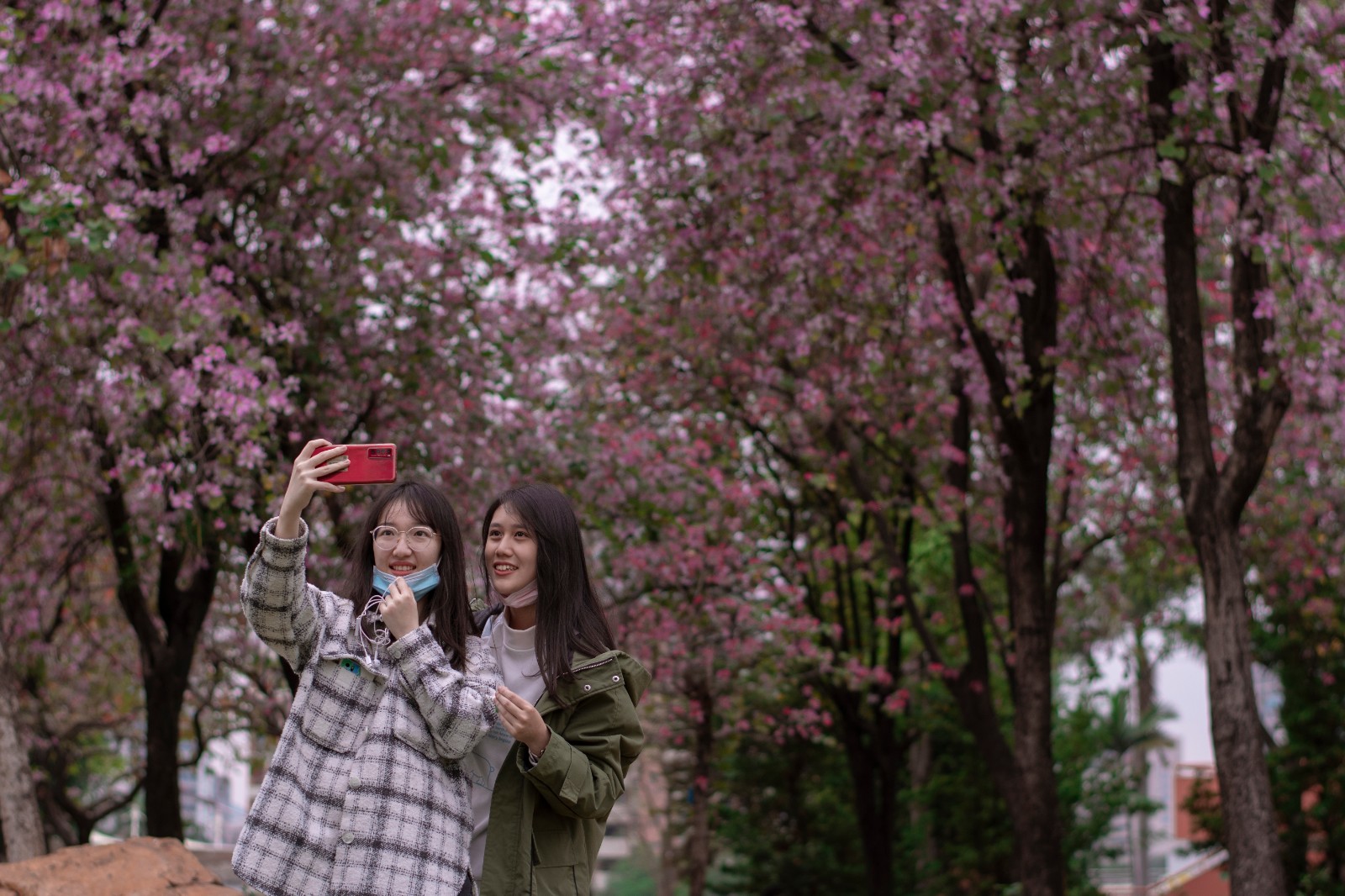 Students are taking a selfie under the pink Bauhinia trees.
Although SCNU is located in the heart of Guangzhou's fast-paced area, surrounded by the concrete desert, you can still find beautiful natural scenery here; From the red kapok and pink Bauhinia in spring to the Silk Floss Tree in winter, different flowers decorate the SCNU campus all year round, Xu says.
"Sometimes you can also hear birds singing here. Every time I see such a harmonious natural scene, I can feel the beauty of life and become happy." she adds.
Getting inspiration from excellent teachers
"Since I spend most of my time studying, being able to learn from an excellent teacher makes my life happier." says Yan Xiaoxi, a student from the School of Information Technology in Education, "So when I found that I can study with Ms. Xia Baojun, I was so excited and almost screamed out loud!"
Xia Baojun is a well-liked teacher of the School of Information Technology in Education. Her classes have a nice atmosphere, and are thoroughly prepared, characterized by well-organized knowledge. She also teaches a course on public relationship, which was selected into the first batch of national first-class undergraduate courses in 2020.
Ms. Xia often cites vivid and enlightening examples in class for students to better understand the content. What impressed Yan Xiaoxi most is that, her teacher once played a video of an excellent alumnus (now the public relations manager of a famous brand), who once asked Ms. Xia for help when she was about to graduate. The teacher shared the alumnus's experience in career planning and public relations, which inspired Yan a lot.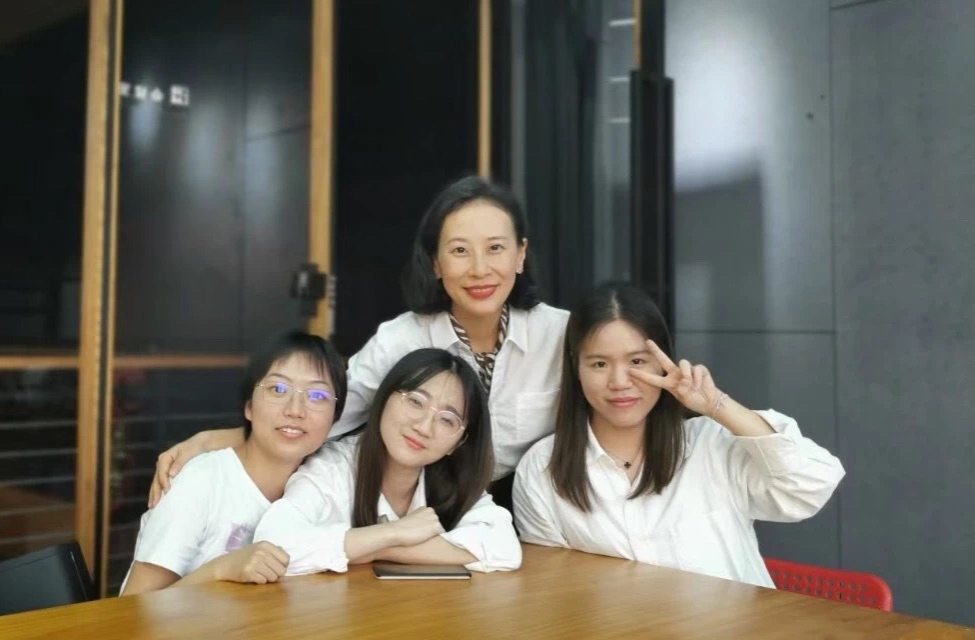 Xia Baojun (back row) with three of her students.
"Before that, I didn't have much planning for my future. Now, I realized the importance of career planning, which aroused my deeper thinking about the future. I'm so glad that I can take this course early in my university career." Yan said.
Starting a new voyage at South China Normal University
Abbas Zaheer is an international student from northern Pakistan, who is now majoring in Geographic Information Systems at the School of Geography as a graduate student. When we talk about happy moments at SCNU, he says, "My voyage at SCNU is the happiest thing. Honestly. It's difficult for me to point out a single moment because every moment is beautiful for me."

There is a saying that goes, "Take every chance you get in life because something only happens once." According to Abbas Zaheer: "That 'something' in my life happened when I decided to study at SCNU, particularly the prestigious School of Geography, for my higher studies. I am so glad that I did." His journey at SCNU began back in 2018. At that time, the remarkable hospitality and welcome from SCNU deeply touched him.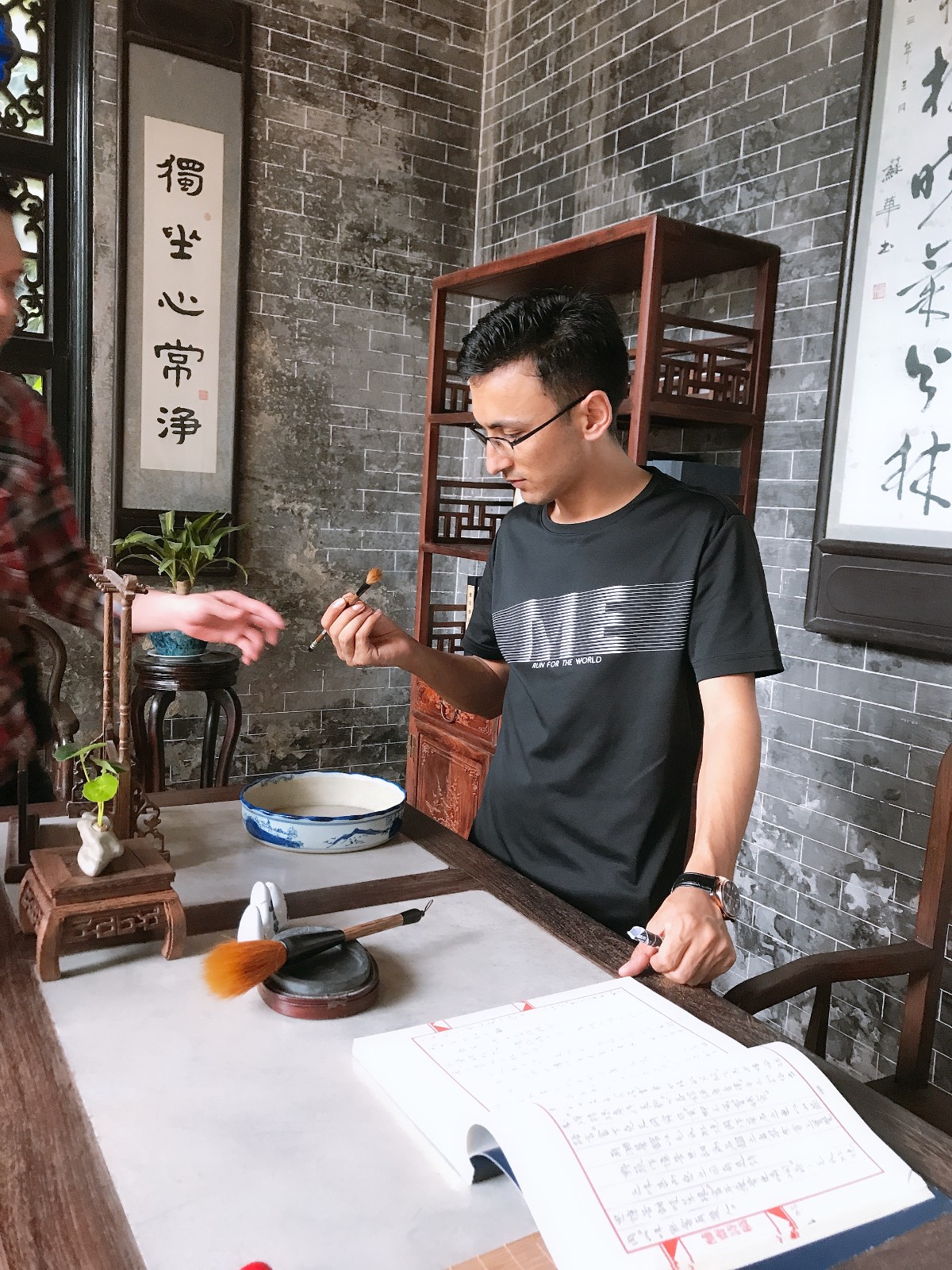 Abbas Zaheer is learning Chinese calligraphy culture in a traditional architecture.
He still remembers his struggle learning Mandarin at the very beginning, from the "easy" pinyin to the "complex" characters. Fortunately, the multi-cultural environment, friendliness and helpfulness of his teachers and fellow students helped him overcome all difficulties.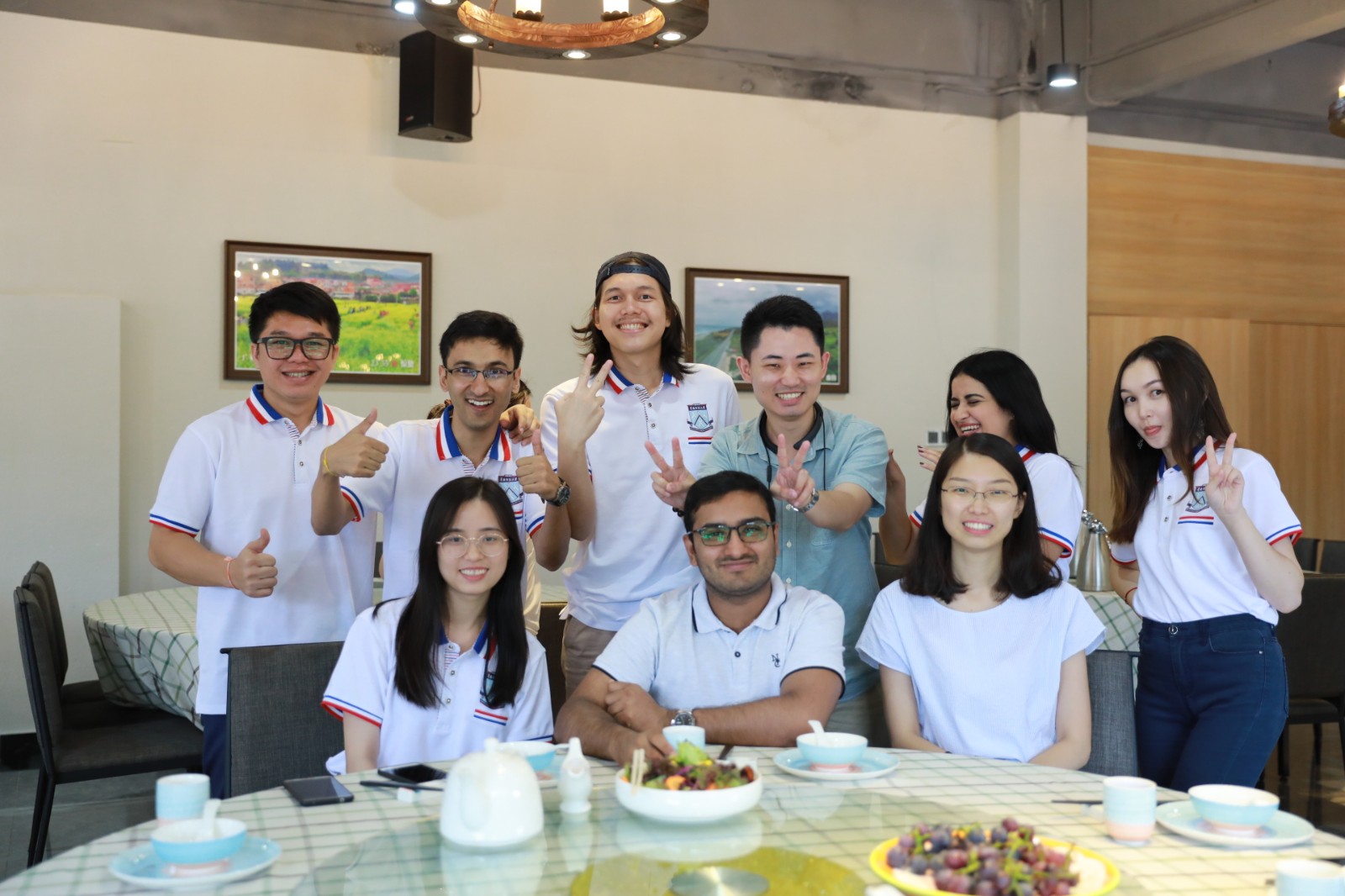 Abbas Zaheer (second left, back row) with his friends at SCNU.
"The unique teaching style and encouraging attitude of my teachers and classmates made my experience memorable. Especially the encouragement, appreciation, care and love from my professor, the university management and my friends are the basis of inspiration for the future." Abbas Zaheer says sincerely. "I am honored and proud to be a part of SCNU."
Since 2013, the United Nations has celebrated March 20 as a way to recognize the importance of happiness in the lives of people around the world. Whether it is big or small, everyone can find their own unique happiness in life. Don't miss it. If you're happy and you know it, celebrate it not only on the International Day of Happiness, but every day of the future.
---
Written by Yang Yi
Proofread by Edwin Baak
Edited by Li Jianru
What to read next: