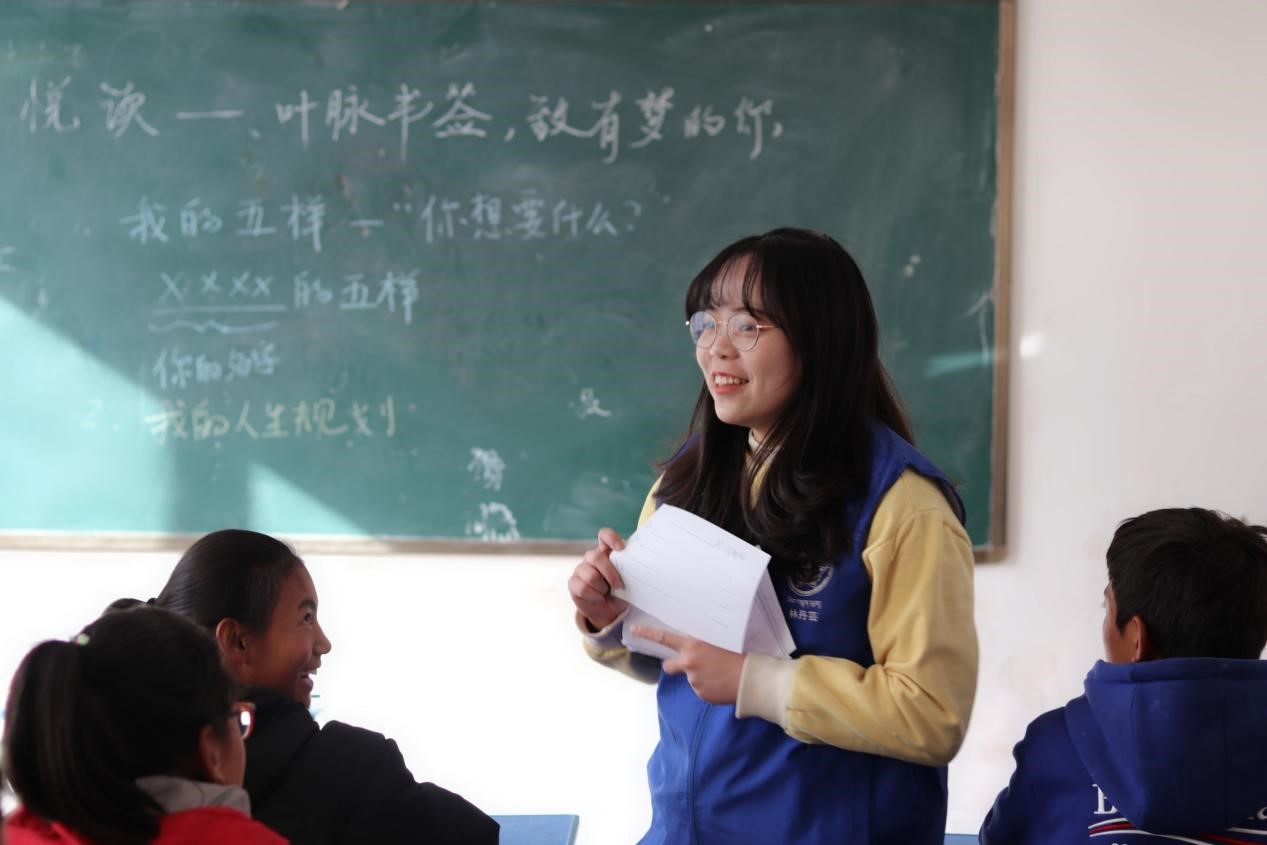 For too long women have merely been defined by their age as who they are, while their stories have often been overlooked. Yet as modern society has allowed women to speak for themselves, more and more women are standing up to choose how to live their lives. Let women define themselves by numbers rather than be defined by their age.
As March 8 marks another International Women's Day, we reach out to six female SCNUers with age range from twenty-something to in their fifties and ask them to pick a number that is of significance to their lives. We want to share with you that what really matters for every woman is to live the way she likes, and define herself in her own way.
Lin Danyun, a graduate student from the School of Life Sciences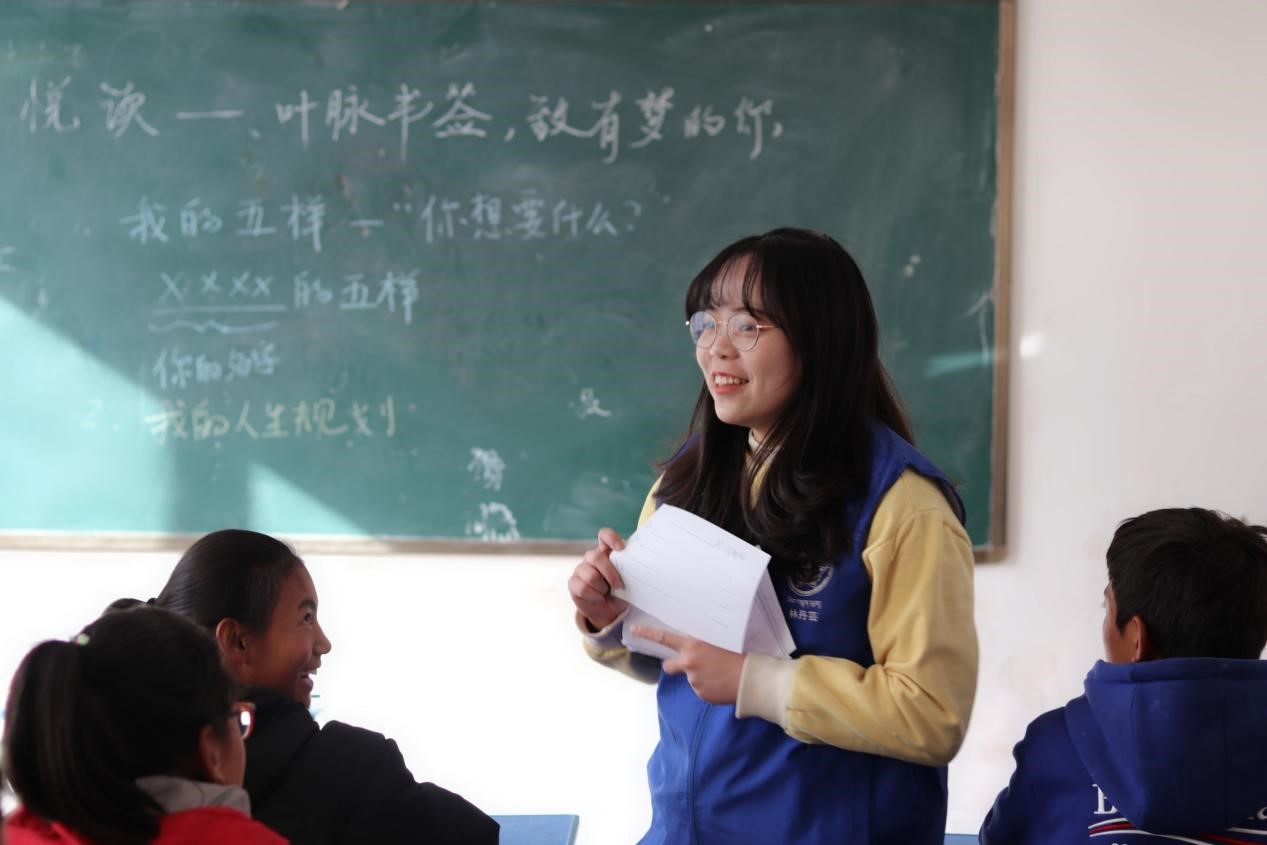 "If I were to choose a number, I would choose 2."
Lin Danyun went to Linzhi (southeastern Tibet) and Qamdo (eastern Tibet) to be a supporting teacher. She was the captain of the second batch of SCNU's support team to Linzhi and a member of the Qamdo Division of the 21st Postgraduate Teaching Group of SCNU.
As a volunteer, Lin became the first biology teacher for 511 students at the middle school; as the head, she was responsible for ensuring everyone's safety and coordinating work arrangements. "As a teacher-training student, we can contribute our strength to the best of our ability in education and poverty alleviation." Lin and her teammates hope that through education they can break the chain of the intergenerational transmission of poverty. Through her educational support, Lin has witnessed the development of the western part of the motherland.
Zhang Xin, a postgraduate student from the School of Philosophy and Social Development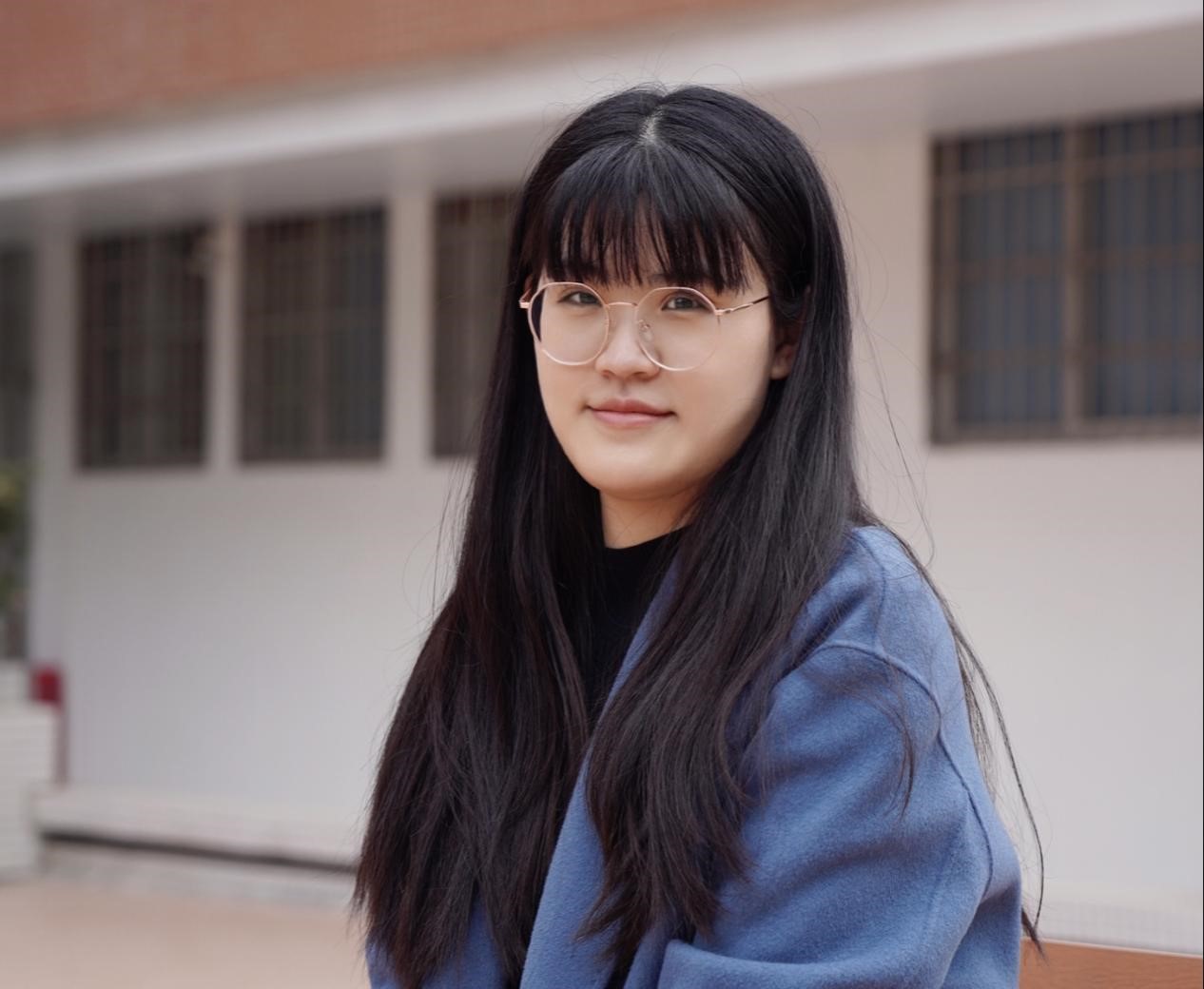 "If using a number to represent me, it should be 25."
Zhang Xin said that this was because as a 25-year-old she is about to graduate and go out into the world. Therefore, 25 is a very meaningful life node.
Last year, in January, a man had a dispute with a woman at a breakfast shop on the Shipai campus. The quarrel soon escalated into a physical conflict. Zhang Xin, who was buying breakfast, decisively stood up to stop the man's violence. Although Zhang suffered multiple injuries, she believed that it was her responsibility to help the weak in the face of injustice.
Referring to her studies, Zhang Xin says, "My major is social work, and I once got an internship to be a teacher's assistant. The experience taught me how to get along well with children." She also hopes that at the age of 25, she can become a more decisive and more efficient person.
Li Xuemei, counselor of the School of Politics and Public Administration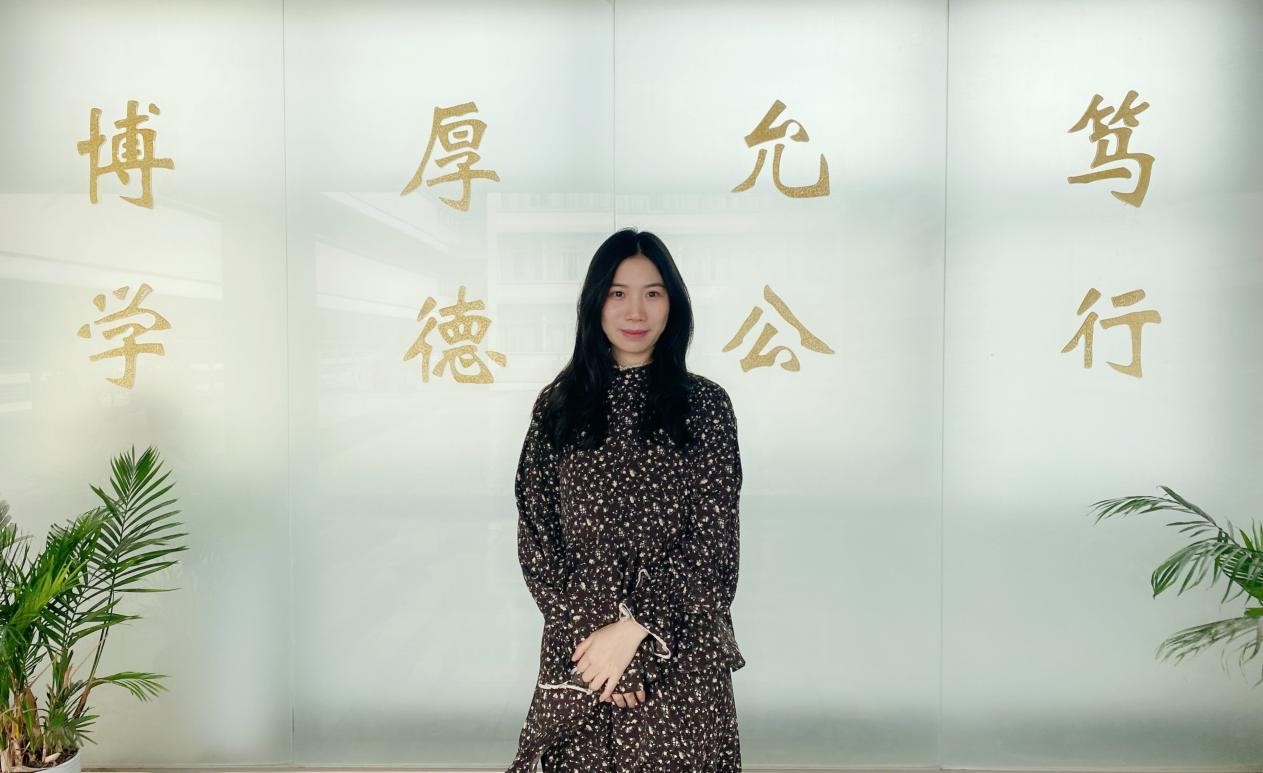 "If 10 symbolizes consummation, I want to use 9.9 to express my pursuit of life."
Li Xuemei has been employed for one year. Comparing with 10, she explained that in her view 9.9 is the driving force for progress. It means making unremitting efforts in reasonable planning to attain accomplishment.
In order to serve students with high quality, Li Xuemei insists on talking with her students every week. At the Lantern Festival (a traditional Chinese festival, about 15 days after the Spring Festival) this year, she also mobilized the senior students to prepare an on-line riddle guessing activity. After entering the workplace, she found that the social attributes of men and women are quite distinct. "When communicating with a male teacher, you will feel the difference in thinking, which is a thought spark of sensibility and rationality." In her opinion, the clear sense of purpose and macro vision displayed by men provide new inspiration for herself.
Zhang Wei, a teacher from the School of Marxism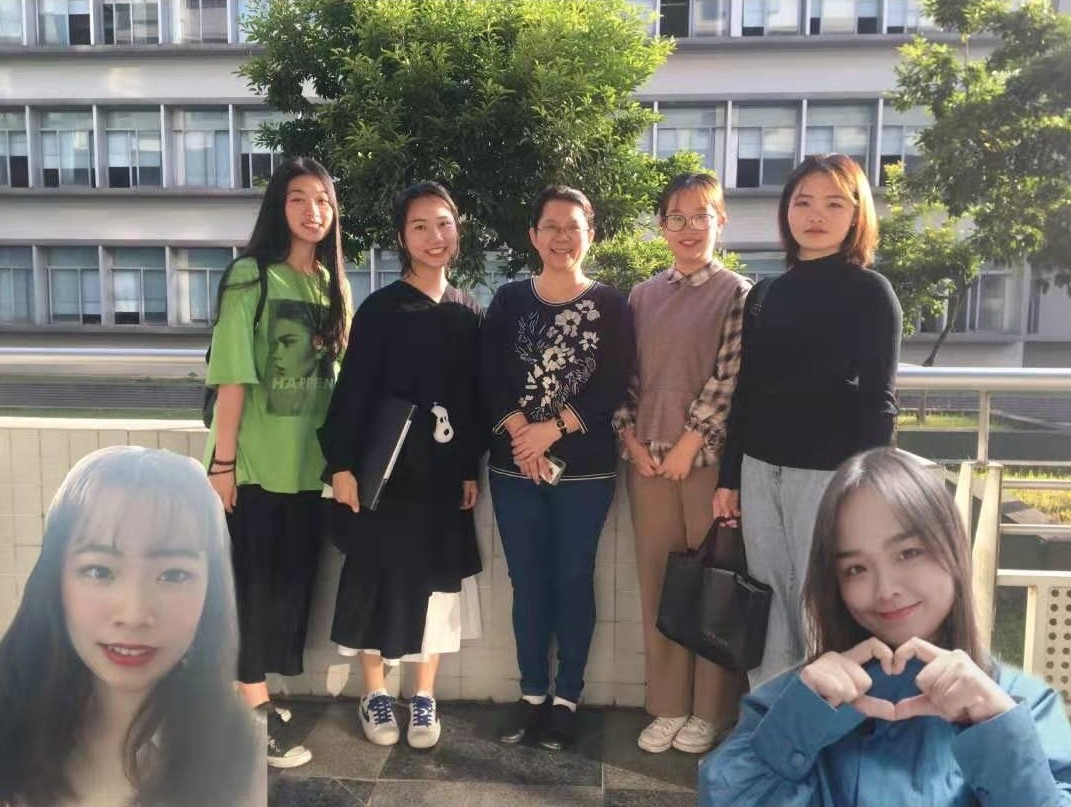 "As a woman, I choose 33 to describe who I am right now."
Zhang Wei picked up number 33 to memorize the year she became a mom. At the age of 33, she started to play the roles of a daughter and a mother at the same time. "Being a mom wholeheartedly, I deem it within reason for my daughter to owe me nothing. Yet as a daughter, I think I owe my mother a lot for sure." says Zhang Wei. For her, on the one hand, giving birth is nature to women, on the other hand, the roles women play in family and society show their social characteristics, which yet are restricted by several historical and social factors.
Apart from being a mom and a daughter, Ms Zhang feels beloved being a teacher. Especially when she got roses from her students on Women's Day.
Cui Zhaohui, a teacher from the School of Computer Science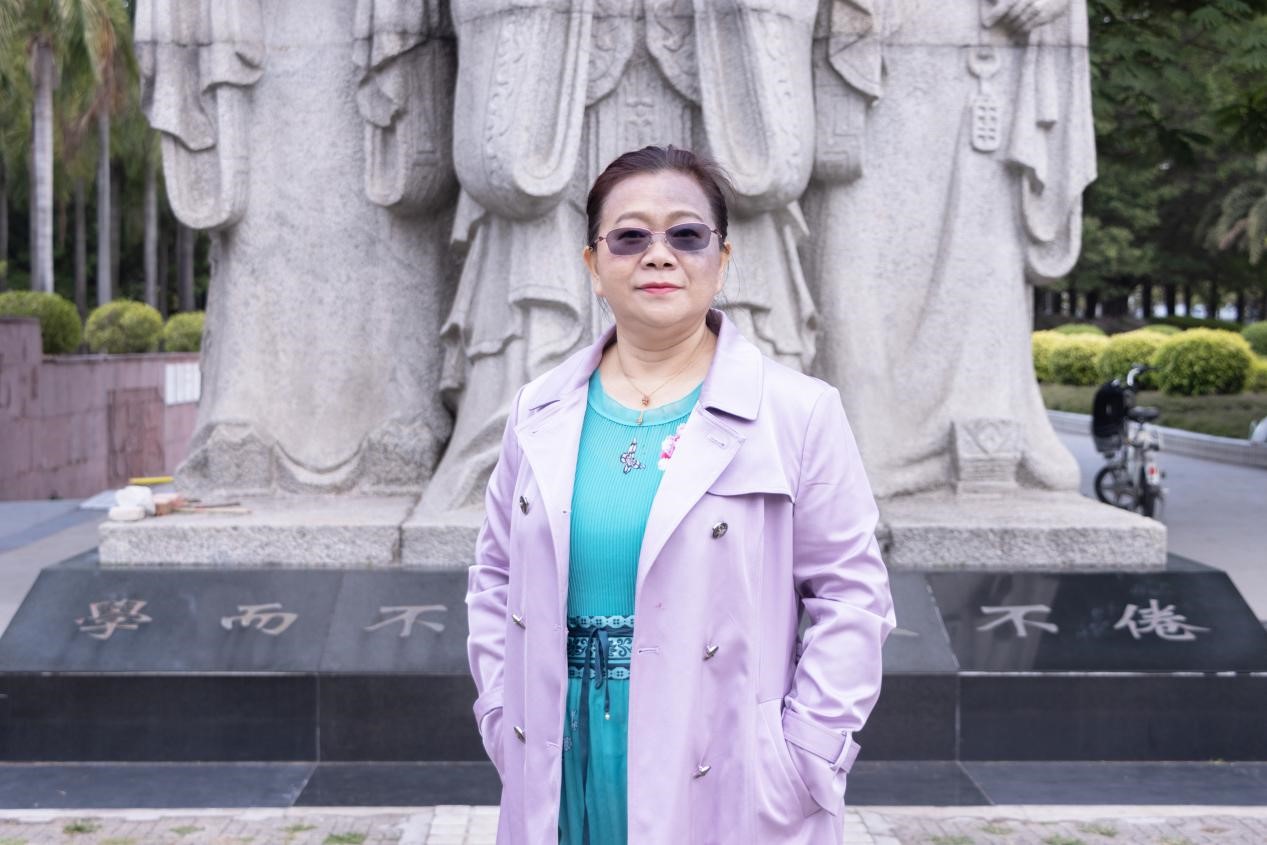 "I am '26' this year."
This year is the 26th year for Cui Zhaohui from the School of Computer Science to work at SCNU. Cui said that women have the rights and freedom to pursue the development of their own. Women are distinguished from men in the workplace, and they can do a good job in any business. She also indicated that under the care of SCNU, female professors are able to extend the life of scientific research as well as receiving educational assistance. To Cui Zhaohui, women are individuals with strong willpower and perseverance, not extensions of anyone.
Over the decades of working at SCNU, Cui has spent many memorable Women's Days here. "Our college once organized an outing to Mount Baiyun for female staff, or gave presents to us, which was heart-warming." she recalls.
Bing Yunheng, a dormitory attendant at SCNU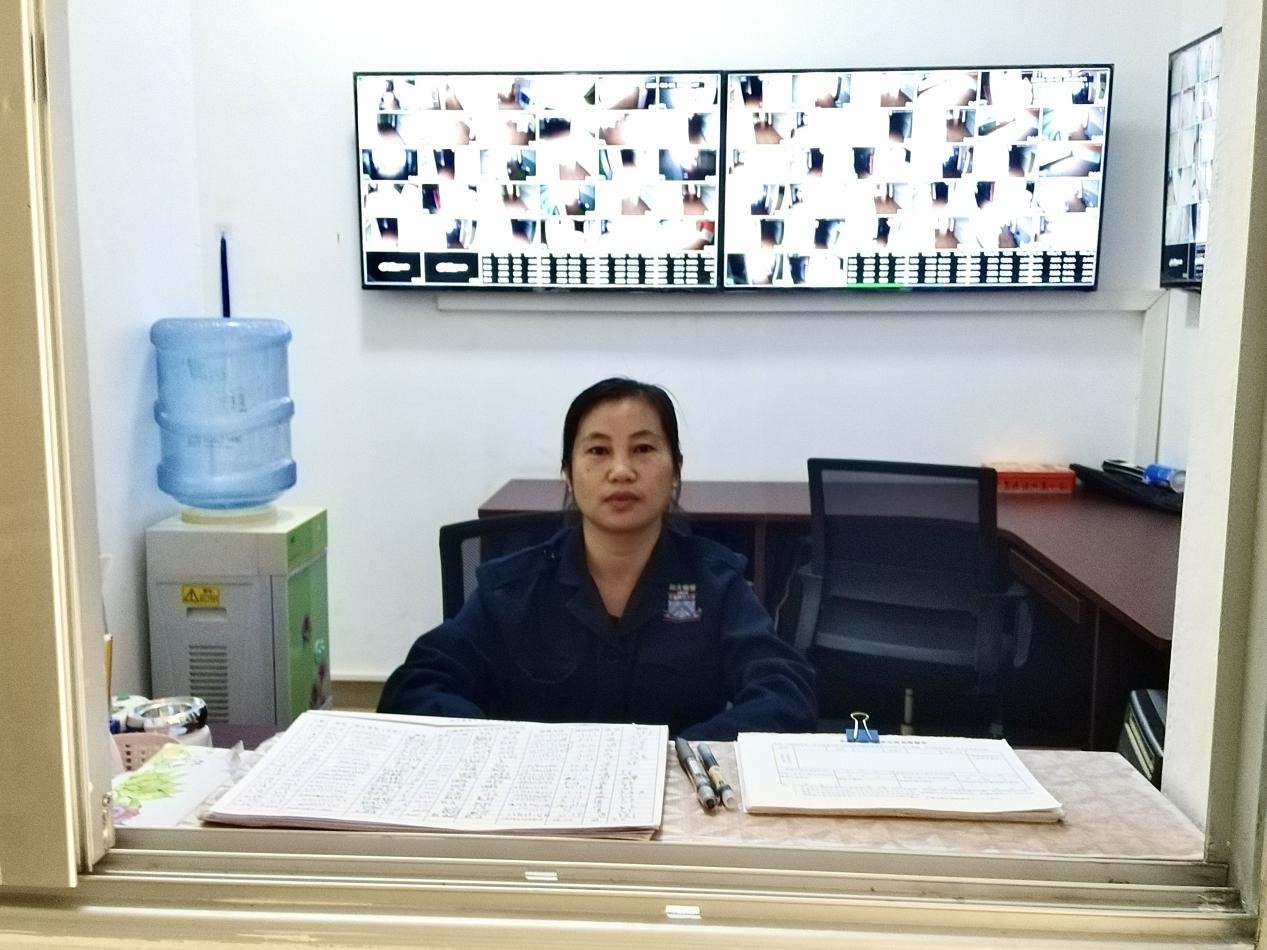 "If I were to choose a number, 6 it is then."
Life doesn't necessarily go with a bang, and it is fine to pursue an ordinary life. Bing Yunheng, who has worked at SCNU for 9 years, expressed her wish to live a smooth life as Chinese people take 6 as a fortunate number mainly meaning smooth or well-off in Chinese culture. It is unavoidable to have some bad moments, said Bing, but that's life and she would clear her mind and move past them.
In terms of the way to celebrate Women's Day, Bing Yunheng said that the school union hands out practical souvenirs each year. She would never forget the time working at SCNU and she hopes that she can continue working here until retirement.
---
Source: SCNU News Agency
Translated by Ma Shuying, Yan Xiaoxi
Proofread by Edwin Baak
Edited by Li Jianru
What to read next: