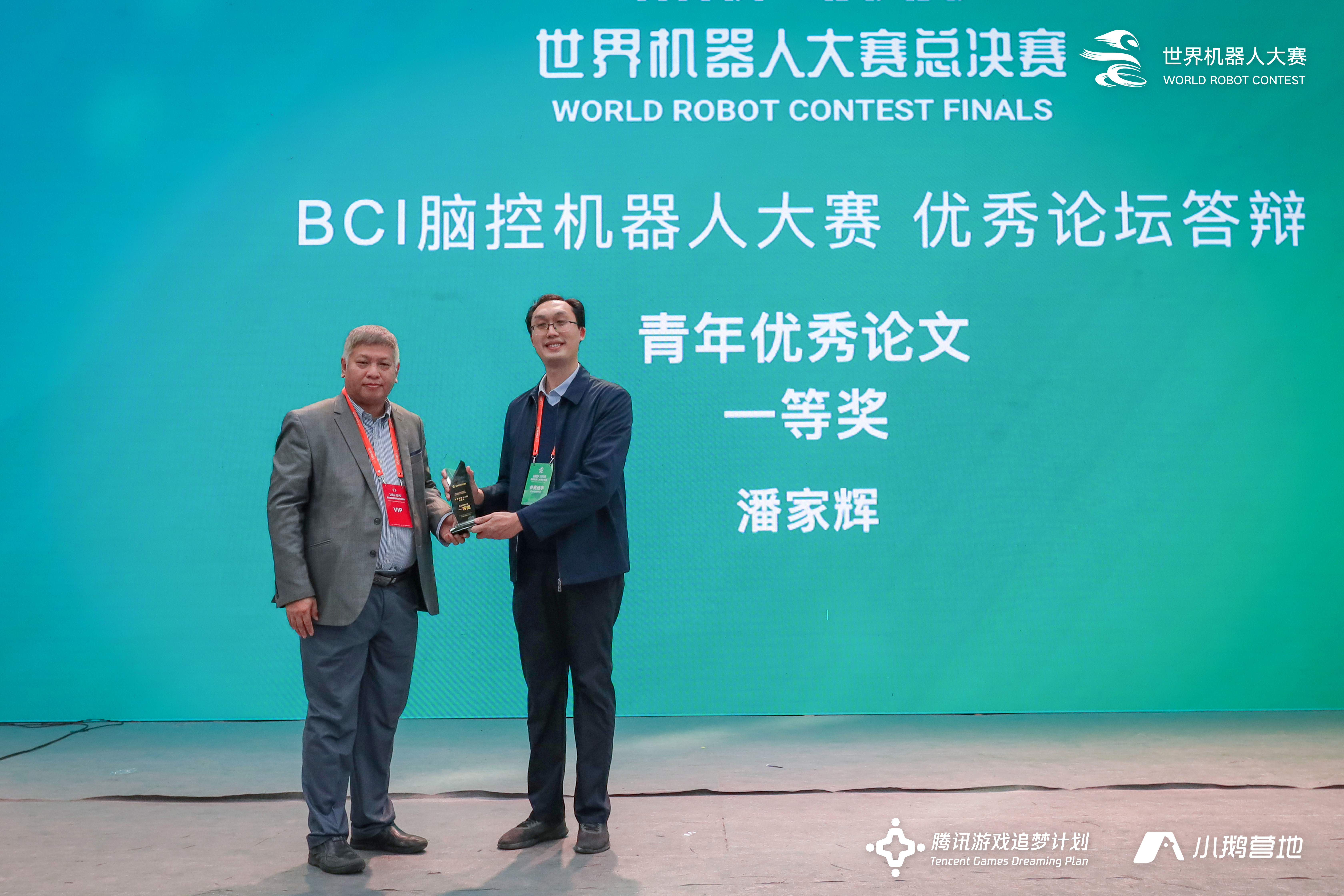 The list of winners of the 2020 World Robot Contest Youth Outstanding Papers was released earlier this month. Associate professor of SCNU, Pan Jiahui, won the first prize.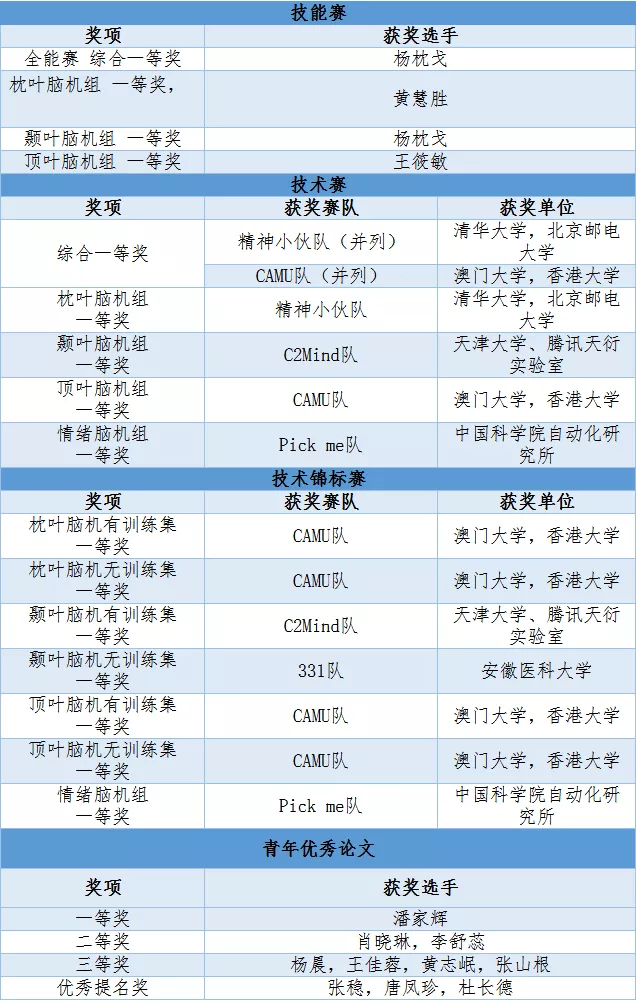 List of winners of 2020 World Robot Contest.
Pan Jiahui, associate professor at the School of Software, got his bachelor's and master's degree from SCNU and PhD degree from the South China University of Technology. Up to now, he has published 94 academic papers in authoritative periodicals both home and abroad, 25 of which were included in the SCI. Additionally, he obtained 8 national invention patent authorizations and 8 software copyrights. He has also been a reviewer of IEEE T AFFECT COMPUT, IEEE T HUM-MACH SYST etc., national periodicals and important meetings.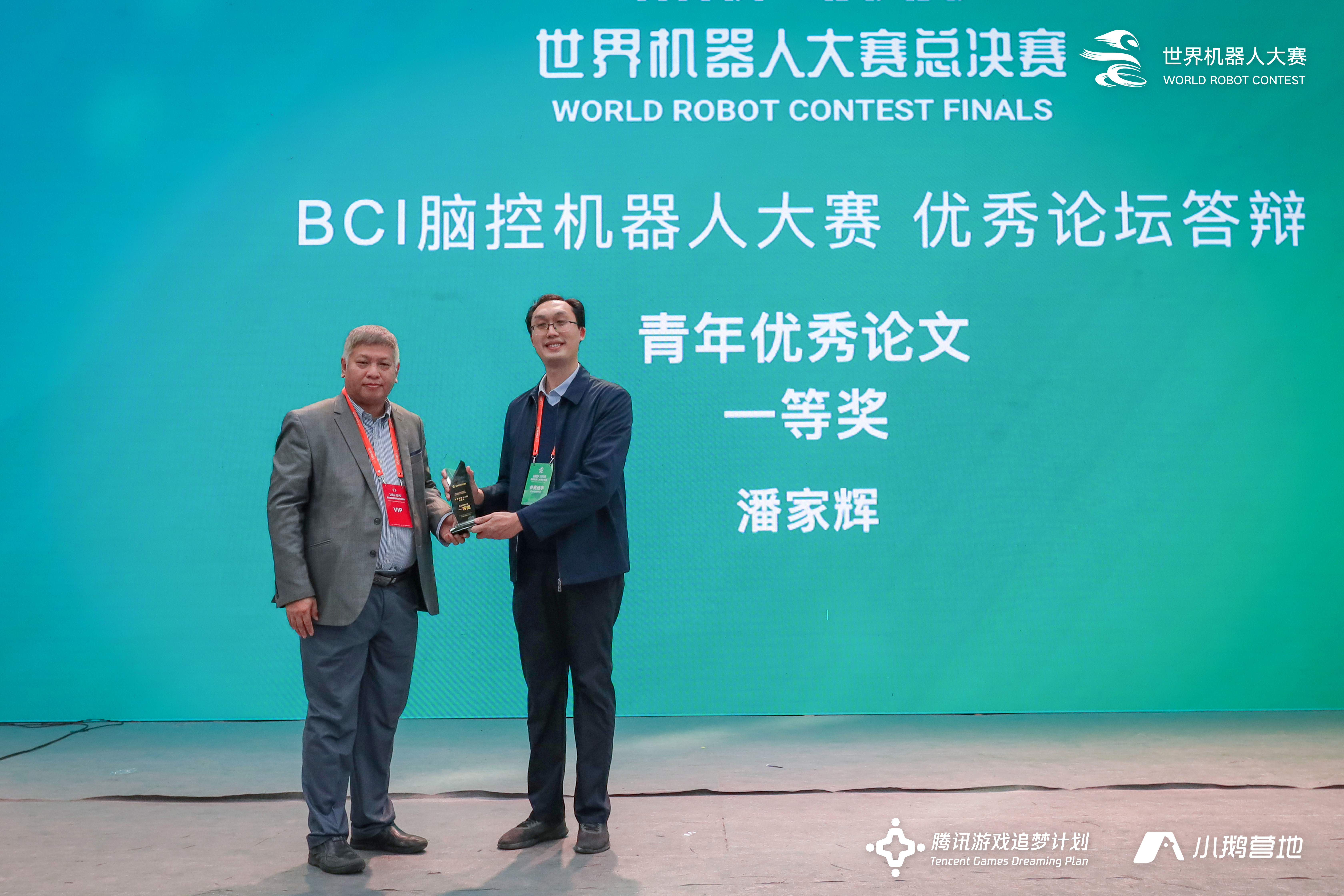 Pan is receiving the prize.
Pan Jiahui's main research focus is "brain-computer interface and brain signal analysis". He has been engaged in the research field of combining computer science and technology with biomedical engineering since 2005, and his research of a brain-computer interface is often introduced to the undergraduate classes as a cutting-edge technology.
Pan Jiahui participated in the BCI brain-controlled robot contest youth outstanding papers contest with his research paper: Prognosis of patients with cognitive motor dissociation based on brain-computer interface recognition. After the judgement of the specialists in the initial trials, he was selected as 1 of the 10 people allowed to go on to the finals and he did the thesis defense at the competition site. After so many tests, Pan Jiahui stood out among ten shortlisted candidates and won the first prize in the World Robot Contest Youth Outstanding Papers.
Pan Jiahui has been actively engaged in scientific research. He works six days a week and more than ten hours per day. Pan once said: "Those who make some achievements in the research field must be very hard-working." He is one of them! He makes the utmost efforts to conduct research, and winning this prize is proof that his hard work pays off.
The trophy.

This year's World Robot Contest focused on high-end technology exchange, industrial technology application and market scale influence. Centering on the three major competition directions of scientific research, skills and popular science, four major competitions, named the inclusive robot challenge, BCI brain-controlled robot competition, robot application competition and youth robot design competition, were set up. More than 20,000 contestants from more than 20 countries and regions participated in the competition, which was organized into regional trials and final trials.
The 2020 World Robot Contest finals were hosted by the Chinese Institute of Electronics. Since 2015, the World Robot Contest has been successfully held for five consecutive years, attracting more than 120,000 contestants from more than 20 countries around the world. It has been widely praised as the "Olympics" of the robot field by major mainstream media, and is an official and professional event in the field of robots with wide influence domestically and internationally.
---
Source from the School of software

Translated by Lu Yiman
Proofread by Edwin Baak
Reviewed by Li Jianru
What to read next: