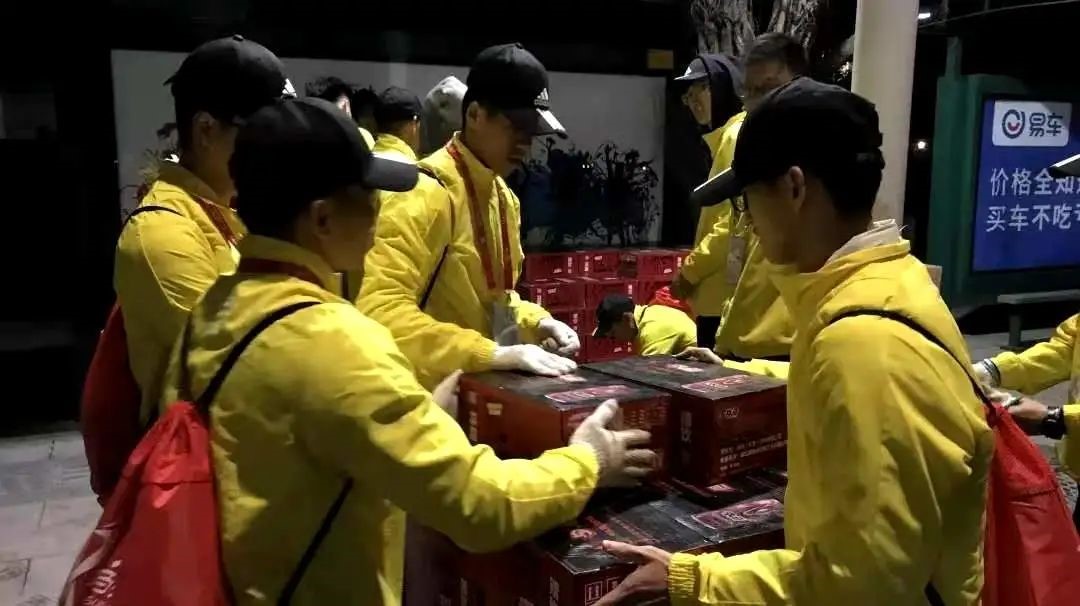 December 5 marks International Volunteer Day, during which lots of achievements of volunteers are highlighted to raise the appreciation of the work of volunteers, calling for more people to join in the voluntary cause.
In the spirit of dedication, fraternity, mutual-aid and progress, SCNU volunteers actively make a commitment to social responsibility and lay the foundation for volunteer work for the next generation. On the occasion of this special day, let's listen to the stories of some of these volunteers.
Making joint efforts against epidemic
Since the outbreak of COVID-19 epidemic, many medical workers have devoted themselves to the campaign against the epidemic at the front line, leaving their children at home alone. Consequently, in combination with its advantage in teaching, SCNU swiftly set up a voluntary team to offer 1-on-1 tutoring for the children of medical volunteers, from the First Affiliated Hospital of Sun yat-sen University and other 12 organizations.
He Zhishen, a family member of a front-line medical worker during the SARS epidemic in 2003, very well understood the necessity for support. So, he persevered in accompanying two children every day since the middle of February, adding up to 62 hours of volunteering. He said "It will be my privilege to make joint efforts against epidemic if what I have done works."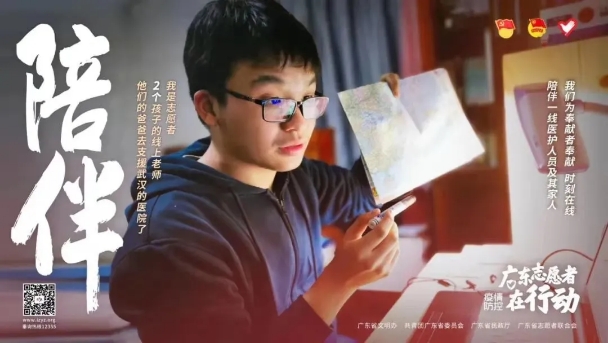 Online accompanying with children of front line medical workers
What's more, as many people were troubled by psychological problems generated by feelings of panic, anxiety, etc., a team made of expert teachers from the School of Psychology was set up to offer psychological assistance. Many student volunteers from the School joined the team and applied what they had learned to help at the front line. "Seeing that the whole country is helping Hubei province to fight the epidemic, I also want to make use of my knowledge to contribute to the public cause," said He Jingyu, a student from Hubei province who worked as a student volunteer.
Volunteering at the marathon in dire circumstances
The Guangzhou marathon is organized every year in December, and our school's volunteers have never been absent. Chen Shuqing was one the volunteers at the 2018 Guangzhou marathon. At that time it was the first time for him to participate in such an activity. It was at 3 o'clock in the morning that he got up and travelled to the volunteer station 25 km from his home. Unluckily, it started raining heavily when he was delivering the supplies. Despite his raincoat, he still got soaked, especially his shoes and pants. Standing in the piercing winds with cold water filling his shoes, he couldn't help trembling frequently. However, he never complained at all during the next 8 hours. Firmly keeping the belief that it was such a great privilege to assist nearly 20,000 runners, offering them drinks, he ended up with a wonderful performance, fully showcasing the selfless and gritty spirit so typical of SCNU volunteers.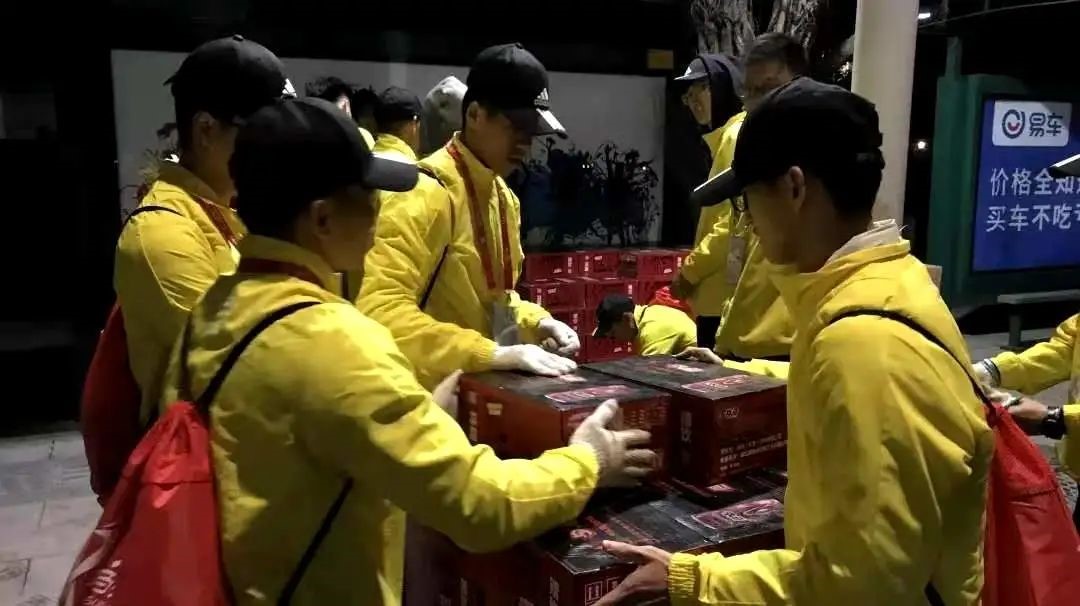 Volunteers delivering supplies
Chen Shuqing said "No matter where you are or who you are, with a dedicated spirit and acting step by step, you will be a brilliant volunteer ultimately." And he has made full preparation for the coming marathon this year, he added.
Voluntary teaching in Nyingchi, Tibet
Founded in 2014, SCNU's team of voluntary teachers for Nyingchi, a remote and underdeveloped town in Tibet, sends 2 groups of student volunteers to teach there every year. Liu Bozhou is one member of them. He remembers a boy with a rosy face once asked, "Could you teach us to speak Cantonese? I would like to go to Guangzhou to study in the future." He has cultivated a close relationship with the children as he volunteered to teach in Nyingchi for a semester term.
As many other teachers, he also encountered some difficulties in his volunteer teaching, but he always found relief and courage in the innocent smiles on the students' faces. "In class, I am a teacher, but also a friend after class", he said. Having realized his dream to teach in Tibet, he strengthened his belief to commit all his life to this cause in the future. "I hope there will be a chance for me to go back to Nyingchi someday", he added.
And up to now, there have been five groups of 72 people teaching there, during which several featured courses were set for local students such as Science Club, Psychological Health Class, and Plants Recognition outdoors, etc..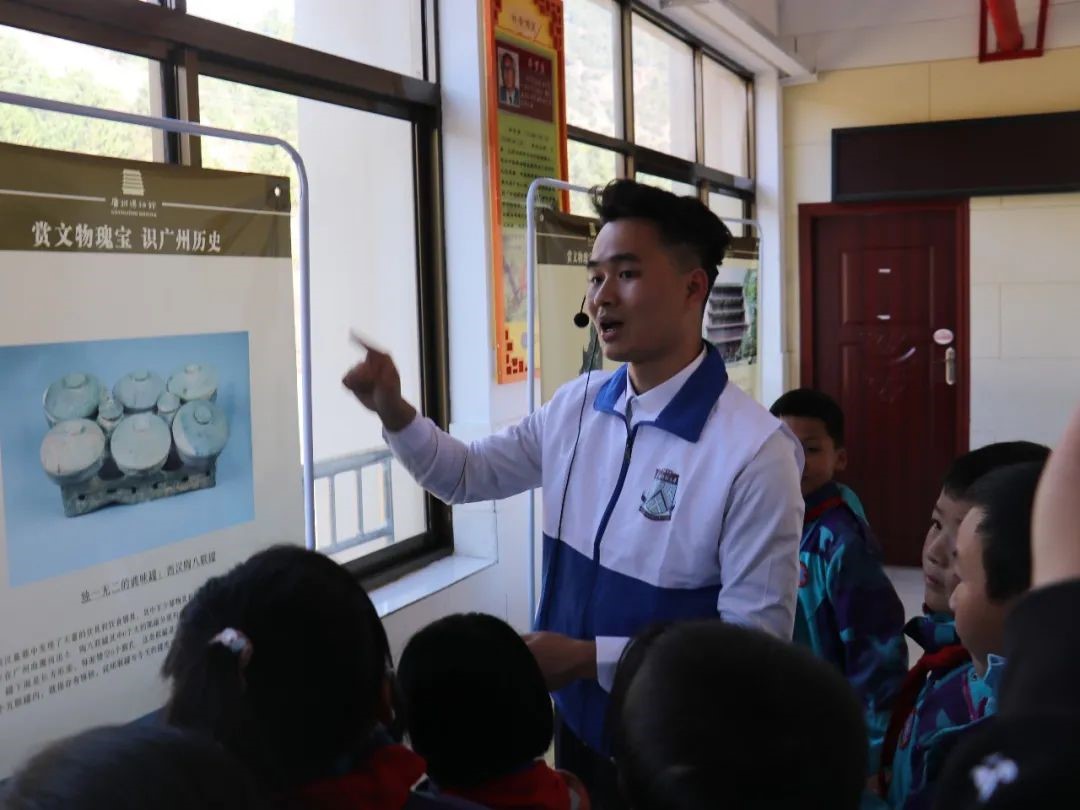 Voluntary teacher is giving a class about Guangzhou's history
Volunteer for traditional Chinese culture on weekends
In our daily life, many students of SCNU set their work aside and devote themselves to volunteer activities in communities on weekends. Many lessons for children are being taught weekly, and these activities contribute to a better community and a warm atmosphere. Voluntary teachers often spare no effort to give a class in ways students prefer, thus drawing their attention to Chinese traditional culture.
Yao Yingying who is a member of "Youshi class" which aims to teach traditional Chinese cultural education, said not only should we volunteer but also give a hand in daily life, fulfilling the spirit of volunteering bit by bit. It is very gratifying to find that children are willing to share what they learn with their parents and would like to be a volunteer one day to spread Chinese culture, she added.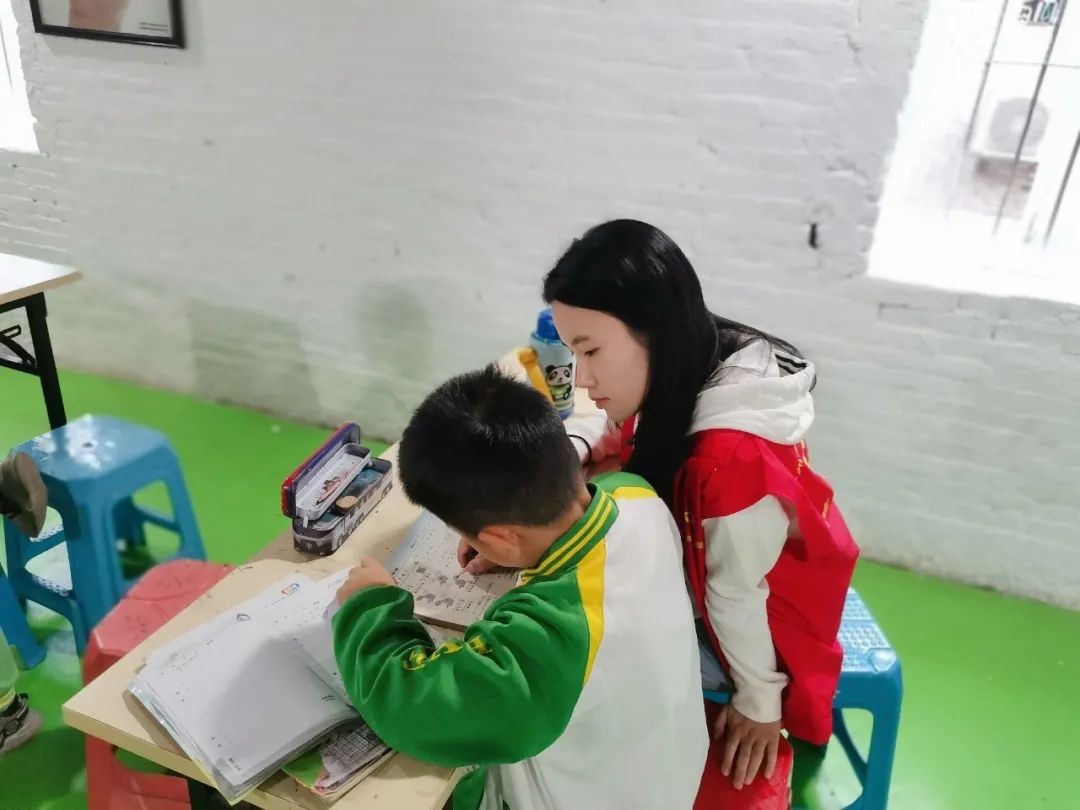 Tutoring patiently in "Youshi class"
When looking at those volunteer activities in retrospect, we must express our great appreciation to those volunteers. They deserve our high respect, for it is their dedication that makes a difference to our life.
---
Source and pictures from SCNU Communist Youth League
Translated by Chen xudong
Proofread by Edwin Baak
Edited by Li Jianru
What to read next: