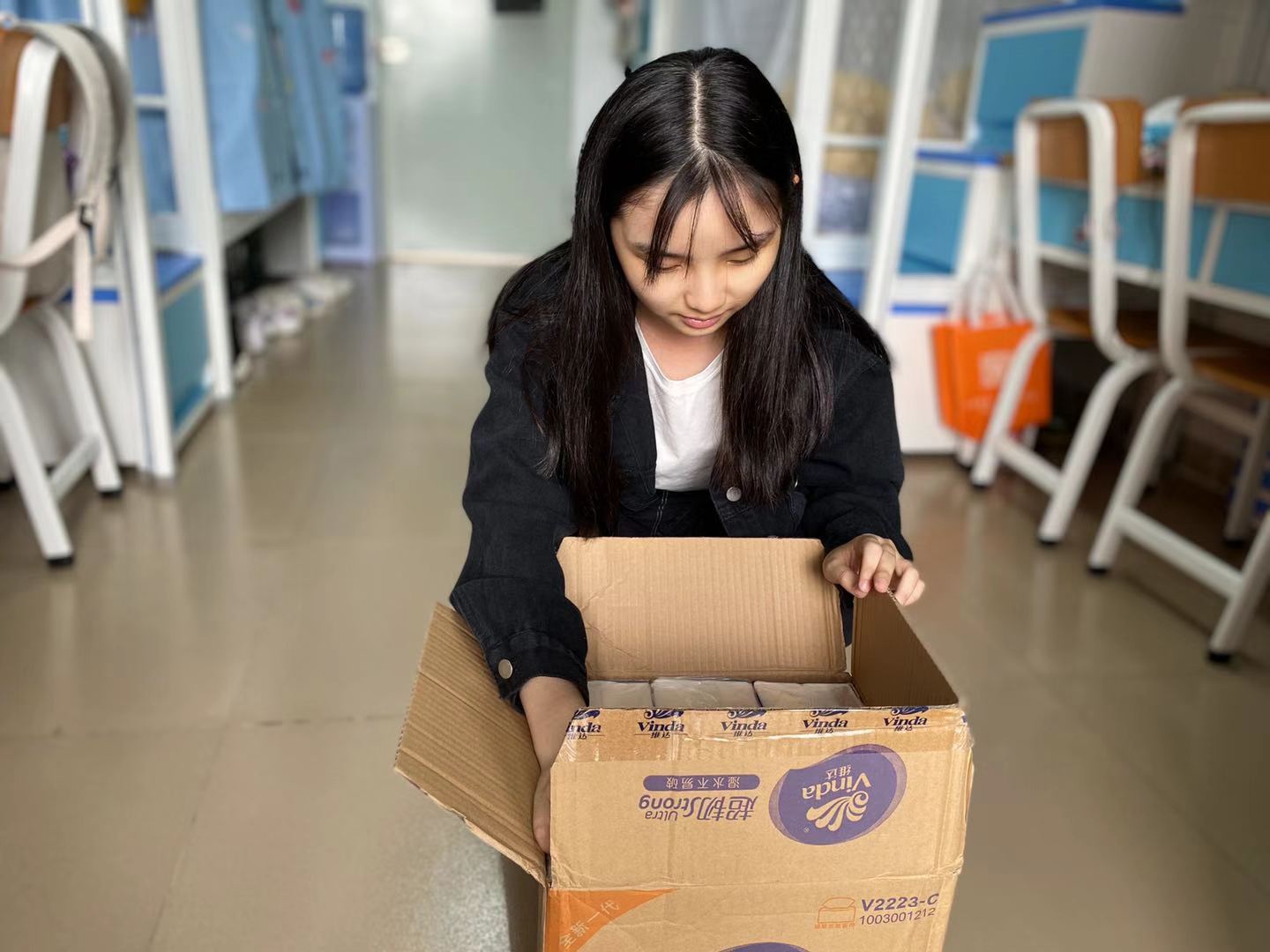 This year, in the days before 'Double Eleven', the annual on-line sale holiday with large discounts, people were all talking about the clothes, shampoos and cosmetics on their shopping lists in the canteens, dormitories and even on the way to class. They took their mobile phones, held their breath and waited eagerly for the start of the big sale at mid-night.
Such a scene is no exception at SCNU. Thanks to the sale holiday, you can see packages being delivered in an enormous number at the cainiao delivery station at SCNU. The workers had to temporarily install new shelves to deal with the huge volume. They were not the only ones who were fully occupied. Continuously, students were coming and going, fetching their long-awaited goods.
Rational versus excessive consumption
Gu Xinmu, a student of the Academy of Fine Arts, has mixed feelings about 'Double-Eleven'. "Although I am happy to see my items flooding in, yet I need to carry five or six parcels several times a day. I just feel worn-out this year for staying up late for the big sale, walking a long way to the delivery station and opening and discarding countless boxes. How crazy I am!" she said. After opening all the parcels, she felt she could not buy anything more for some time.
Unlike Gu, Lin Jiaxin, a freshman at the School of Foreign Studies, thinks she is a rational consumer. "I feel my money was well spent this year." She only bought a box of paper towels. "The money I spent comes from my parents, so I am very cautious with money. I recall that I have purchased things impulsively in the past, often later finding expensive things I bought collecting dust in a corner." She remembers there was a time when she bought a lipstick in a brick and mortar shop because of the ads. It wasn't until she came across the same kind of makeup in an on-line store that was cheaper when she realized her impulsive consumption behavior. "At that time, I felt my heart broke for my money had gone. From then on I know that I need to be rational when spending money," she adds.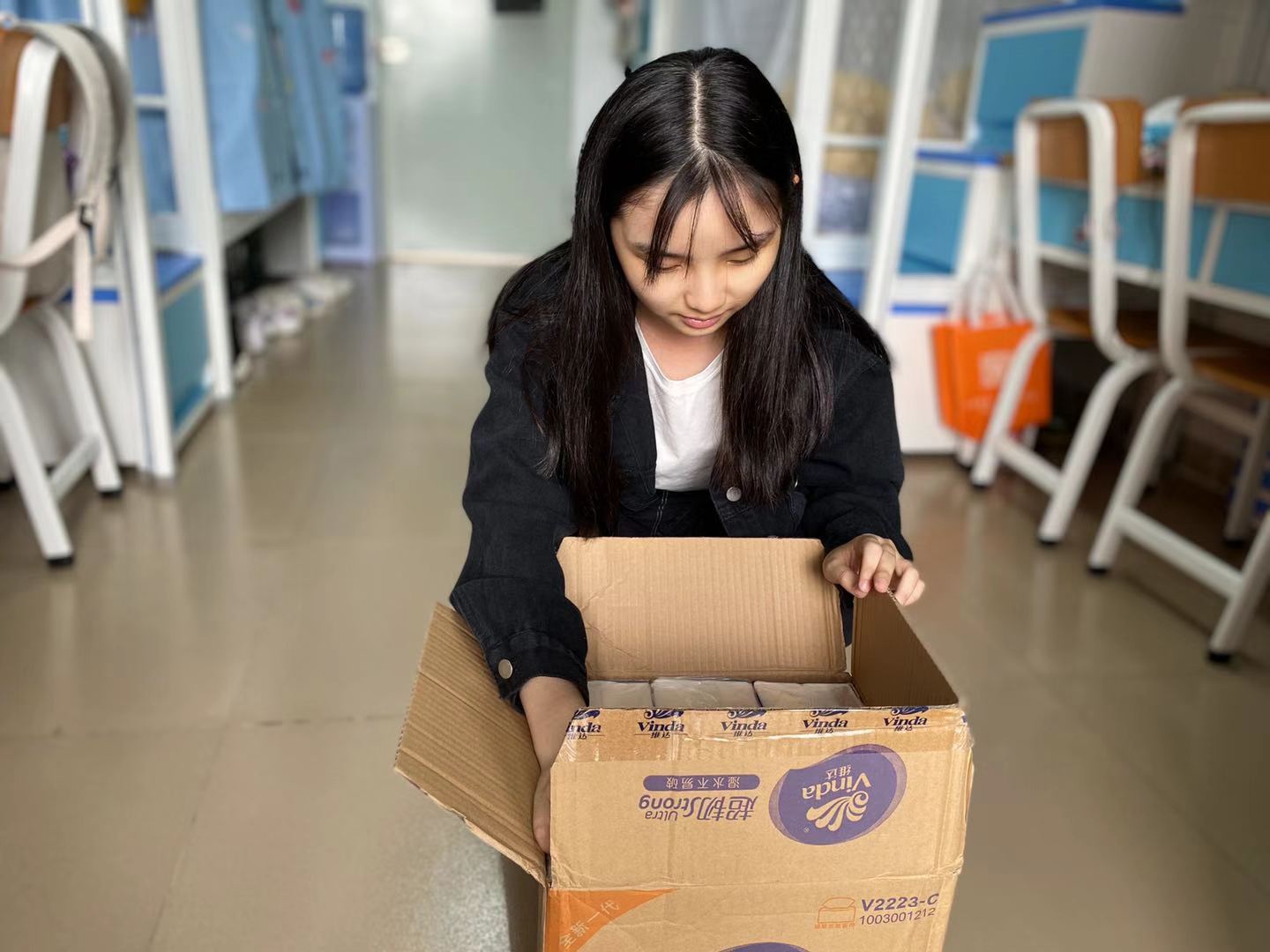 Lin is unwrapping her parcel
For Nguyen, a postgraduate student from Vietnam, she is "seldom tempted by advertisements". She says she gets a lot of information about some goods on Tik-Tok, but she can resist the temptation. "I only take the goods I favor into consideration, and I never try to get a bigger discount by adding more goods because it's a waste of more money.'' Instead of chasing discounts on unnecessary things, she prefers to pick and buy some little gifts on line to her friends and family. "I think these presents strengthen our relationships and have the magic to delight each other. It's worth it." Nguyen is a student at the School of Economics & Management.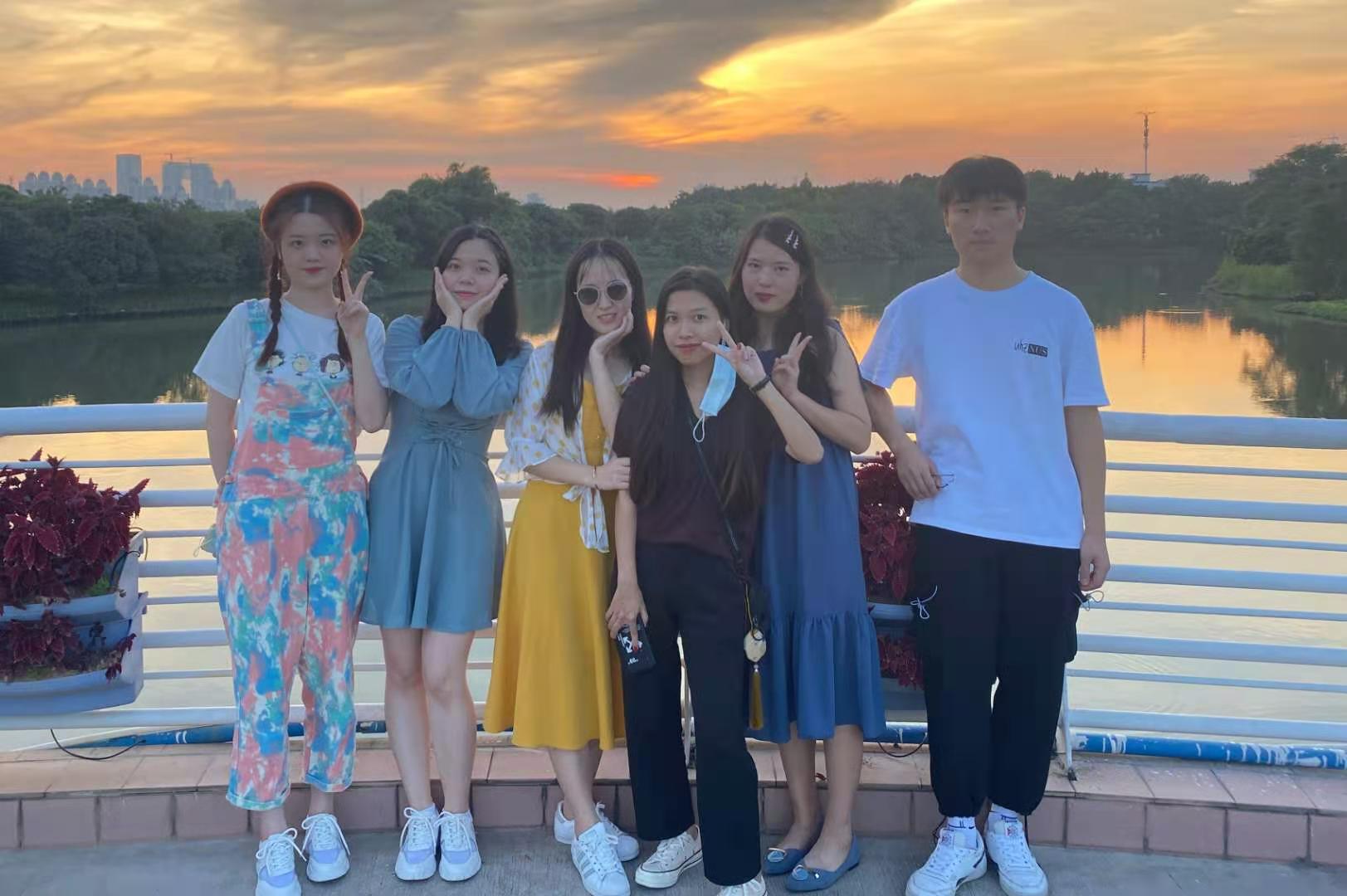 Nguyen (third right) has a good time with her friends
Caution of campus credit
During the sale festival, some may feel their money isn't enough to get what they fancy, and it's the time that the campus credit sneaks in. Campus credit, targeting college students, easily brings students in trouble when outstanding terms are overdue, students may even be tempted to commit crimes due to contract pitfalls, issuing debit notes that are much higher than the amount of the credit.
It's wrong to spend money we don't truly have on shopping, say both Lin and Nguyen. With regard to campus credit, Lin says she knows that it's an organized scam and she will just stay away from it. As for Nguyen, "I think I will never make use of that because I am not so good at Chinese, so it's difficult for me to apply for such a credit." she jokingly adds.
Here's our advice for you for the Double-Eleven sale holiday: be a more rational consumer, avoid excessive consumption and stay away from campus credit!
---
Written by Yang Yi , Chen Menghan
Proofread by Edwin Baak
Edited by Li Jianru
What to read next: