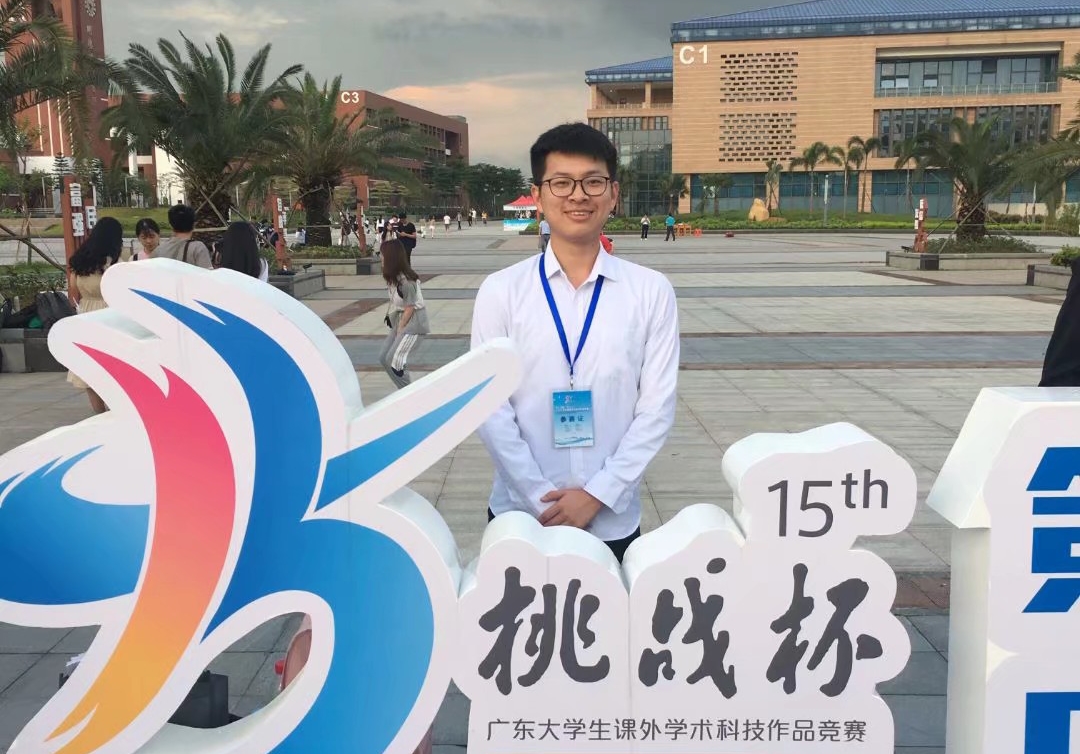 The list of winners of the 12th China Youth Science and Technology Innovation Award was released, earlier this year. Xie Jintao, a student of the School of Information and Optoelectronic Science and Engineering, of SCNU is on that list.
Xie Jintao has been studying hard at school so that he gets high GPA scores in courses. On top of that, he spends much time on his research on laser transmission. He studies how to modulate laser or generate a new kind of laser, and tries to add a new modulation factor to the existing conditions. So far he has published 13 SCI papers with an impact factor of 28.8.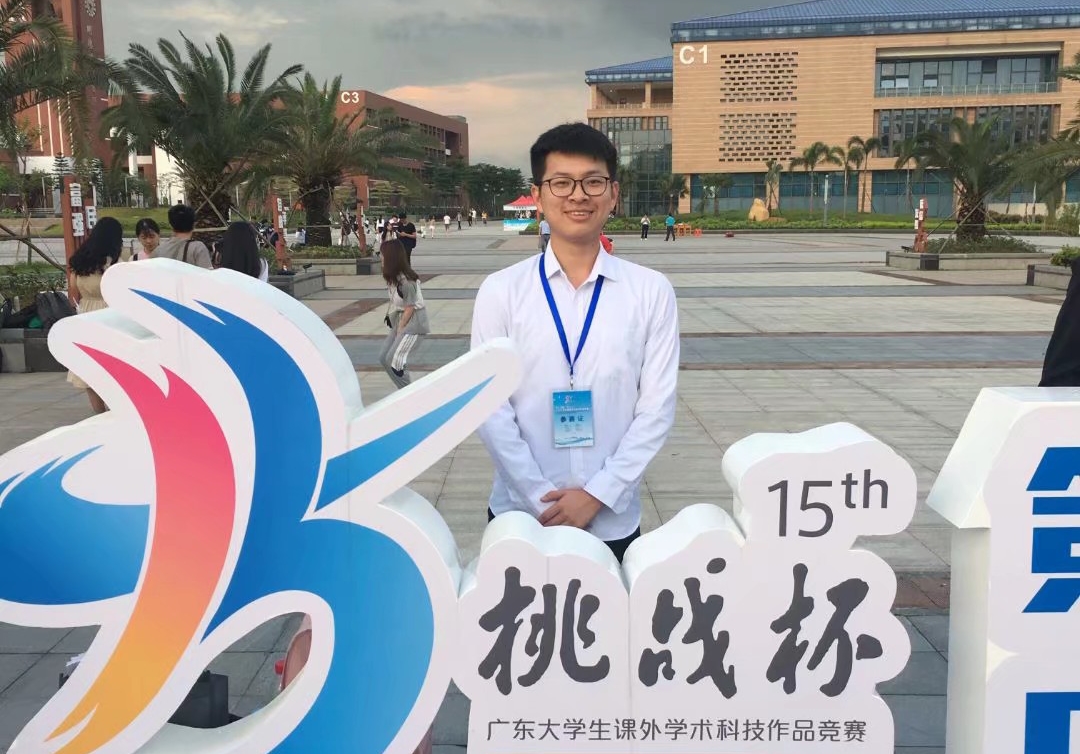 Xie Jintao takes part in the "Challenge Cup"
Xie is also keen to take part in competitions. He took part in the 2019 "Challenge Cup" National College Students' Science and Technology Academic Competition as a group leader and won the first prize in the national competition and special prize in the provincial competition. Furthermore, he also won a national scholarship for two consecutive years, and was selected as one of 100 student representatives of the people's network National Award.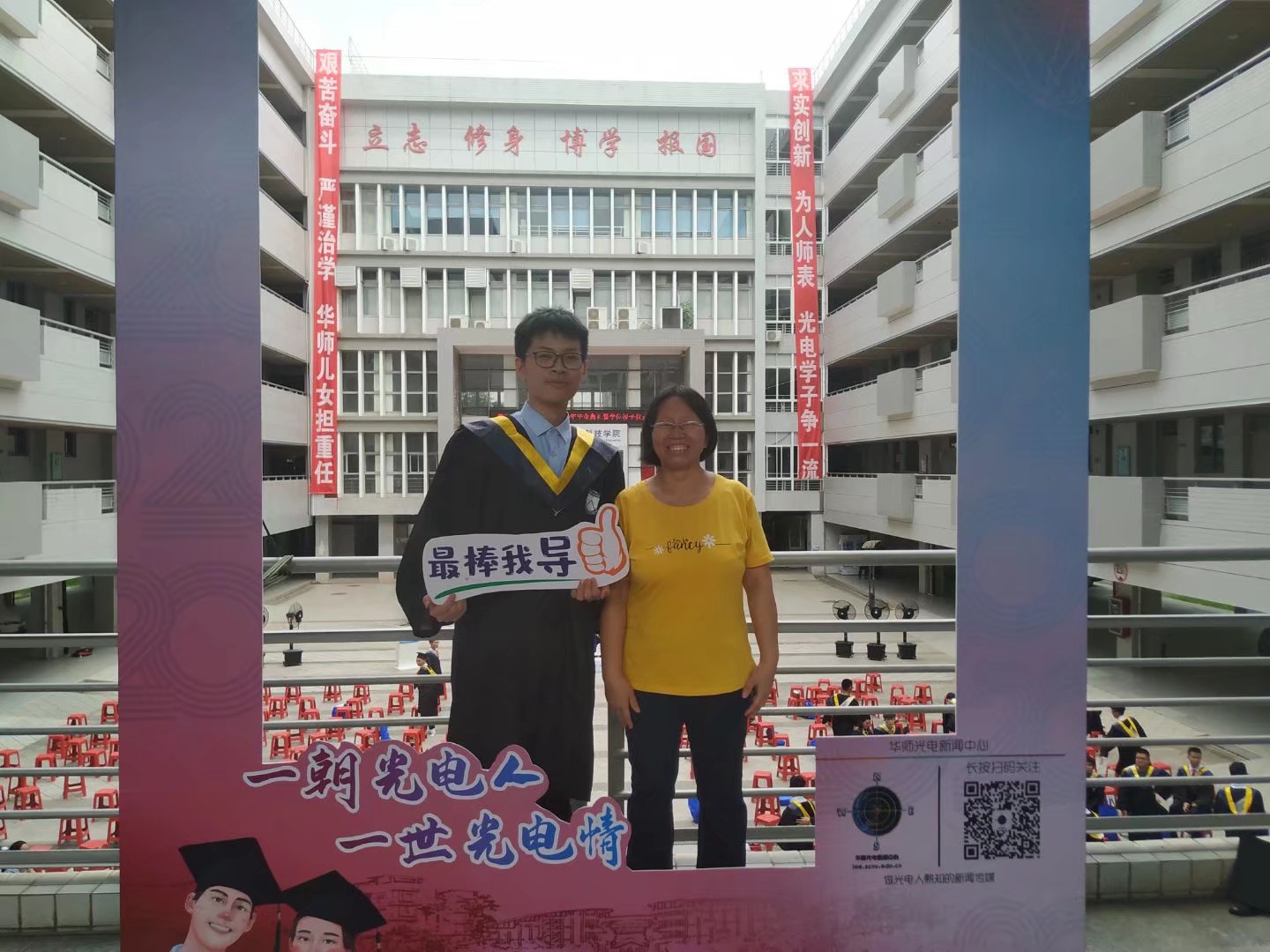 Xie Jintao and Pro. Deng Dongmei

"Xie Jintao is a student with great potential. He is modest, diligent, and with good understanding, etc., all excellent qualities enabling him to win this award," says Xie Jintao's supervisor, Professor Deng Dongmei, speaking highly of his student. "He is also a person with enough strength and full of confidence. His winning this award cannot be separated from his interest in, and devotion to scientific research."
When told that he had won this award, Xie didn't feel surprise. He said: "We compared the results of competitors in similar projects and expected that we would win the prize. I will continue studying in this field, and on this basis more knowledge, create new innovations and publish about new achievements." Now, Xie has been recommended to the Institute of Physics, Chinese Academy of Sciences for further study and to continue his research.
The "China Youth Science and Technology Innovation Award" is specially designed to praise young people making outstanding achievements or showing great potential in scientific and technological innovation. It marks the highest honor in the field of scientific and technological innovation for Chinese teenagers. Its selection and recommendation requirements are very strict. The award quota of each year is only about 100 nationwide. So far, only 1,190 students have won the lofty honor of the China Youth Science and Technology Innovation Award.
Among the winners, there are numerous outstanding young scientific and technological talents playing an important role in scientific research institutions and innovation in related fields. This year, merely 91 students were awarded with this prize nationwide.
---
Source from the School of Information and Optoelectronic Science and Engineering
Translated by Qiu Lezi , Lu Yiman
Proofread by Edwin Baak
Edited by Li Jianru
What to read next: