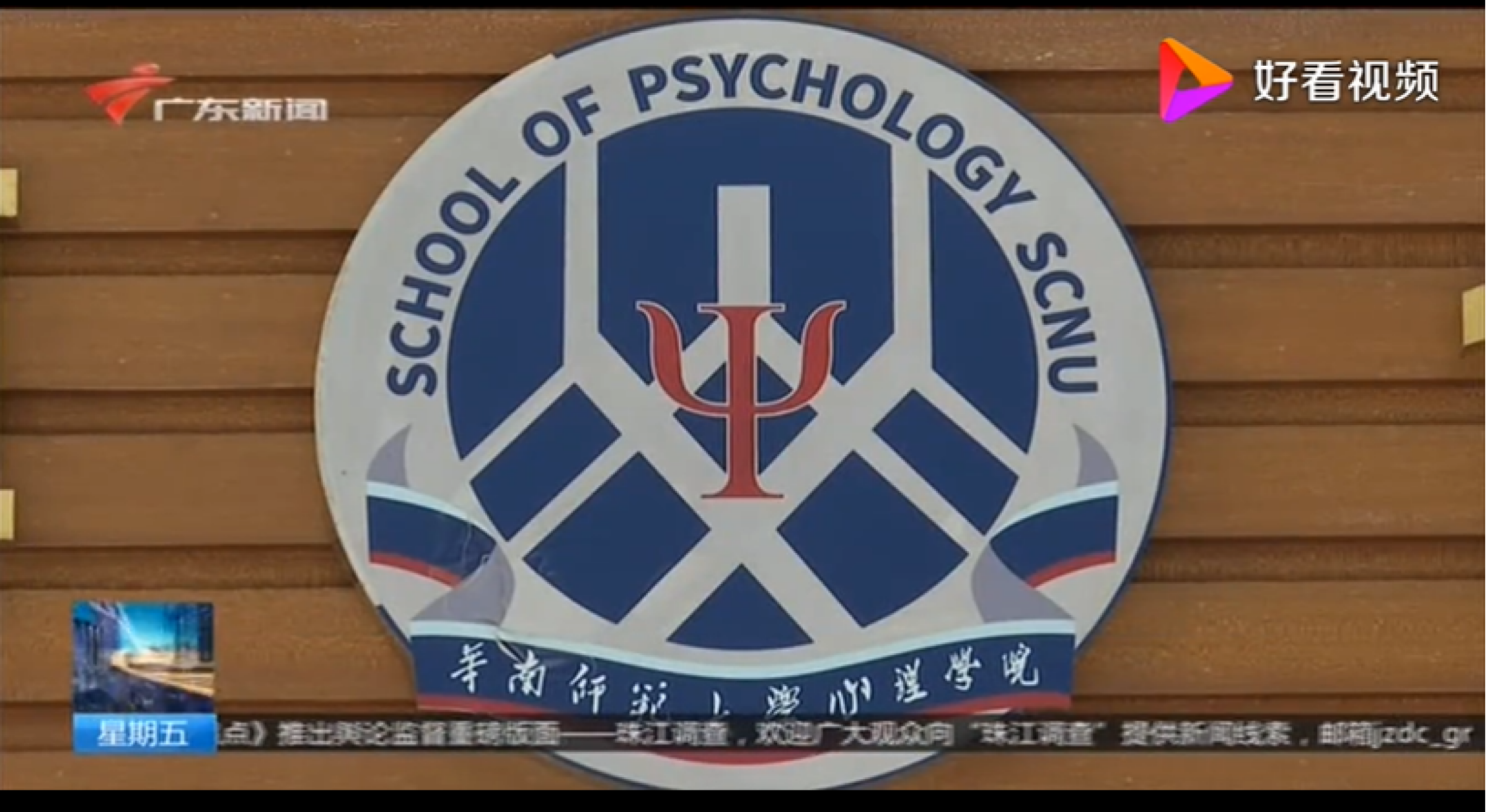 From the early days of the COVID-19 outbreak, a team of more than 200 experts of South China Normal University and the Guangdong Psychological Association have started offering psychological counseling services to the public since January 29.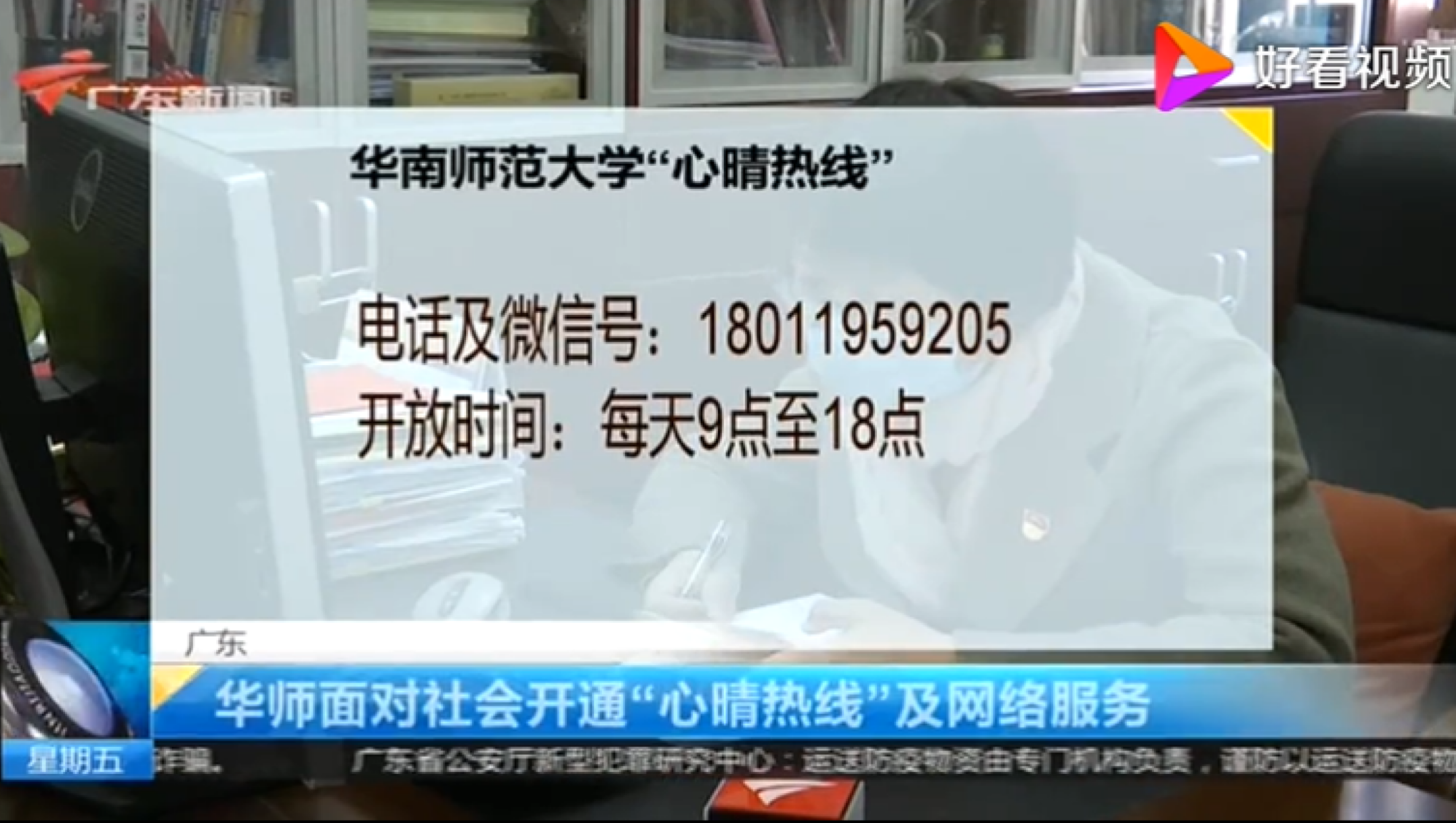 Co-organized by the School of Psychology and the Psychological Consultation Research Center of SCNU, as well as the Psychological Consultation and Treatment Committee of the Guangdong Psychological Association, this program provides a range of on-line psychological services, including a hotline and Internet consultation, mutual aid in the form of a Wechat group, and on-line courses, aiming to help those people in need tackle their psychological problems caused by the pandemic.
Active response
The outbreak caused by the novel coronavirus has made people feel stressed, scared and anxious to different degrees. In response this situation, SCNU has swiftly set up a volunteer team made of expert teachers from the School of Psychology to provide psychological assistance. Besides, many student volunteers from the School have also joined the team and apply what they have learned to help at the front line. In just a few days after the registration notice was sent out, over 110 students signed up. "Seeing that the whole country is helping Hubei to fight the epidemic, I also want to make use of my knowledge to contribute to the public," says He Jingyu, from Hubei province who now works as a student volunteer.

Trained before taking up their posts
After student volunteers join the team, they will get professional training from a team of psychological expert teachers, which are led by professor Mo Lei, a leading expert in the discipline of psychology at SCNU. "Given that counseling for an epidemic crisis is different from common counseling in daily life, it is quite necessary to provide our volunteers with targeted training," says Zhong Mingtian, associate professor from the School of Psychology of SCNU, who is also a member of the expert team. "They will have on-line courses and learn from case studies so as to improve their ability to deal with psychological crisis cases."

According to Zhong, there are six steps in the mainstream crisis intervention model, namely, problems identified, safety ensured, support provided, plans examined, plans made and commitments obtained. "The actual consultation is to face each living individual. Instead of relying solely on the process model, consultants should analyze their specific situation, flexibly use professional knowledge to help them deal with the negative emotions caused by the epidemic, and better survive the psychological crisis," he notes.

Volunteers also need to be cared for

In addition to paying attention to people in need of psychological help in society, Huang Xishan, associate professor at the School of Psychology of SCNU, says that volunteers also need timely care and help. "I never thought that the intensity of work would be so high. This pandemic has a great impact on most people, in particular their psychological state. It makes me sad, but also makes me strong," says He Jingyu.

However, not every volunteer is as assertive as He. In the face of some special cases, some volunteers may doubt whether their treatment is appropriate, and they may feel frustrated and helpless if they can't help. In some serious cases, volunteers who suffer from counter-transference may even be influenced by the client to cry or become worried themselves.

In response to this situation, a special supervision system was set up to help relieve the confusion of volunteers. Every night, after finishing the counseling service from 9 a.m. to 9 p.m., the experts will respond to the specific problems of the volunteers in the supervision group, share some tips of psychological guidance, and help them give appropriate feedback to the consultants. "Under the influence of COVID-19, no one can be a bystander. Everyone is involves in it and needs to face up to bad emotions and find ways to calm down," says He Xianyou, dean of the School of Psychology at SCNU.

"It's common for us to feel anxious in face of uncertainty," says Mo Yinan, a teacher from the team, noting that anxiety is nothing to be afraid, for it can help us to better fight against the epidemic if we learn how to make good use of it. According to local media reports, over 2,793 people have sought psychological attention through hotline phone calls or via Wechat, and over 9,660 people also have had an on-line mental health assessment. Among them, 306 have received one-to-one psychological consultation, while 1,406 received Wechat psychological counseling.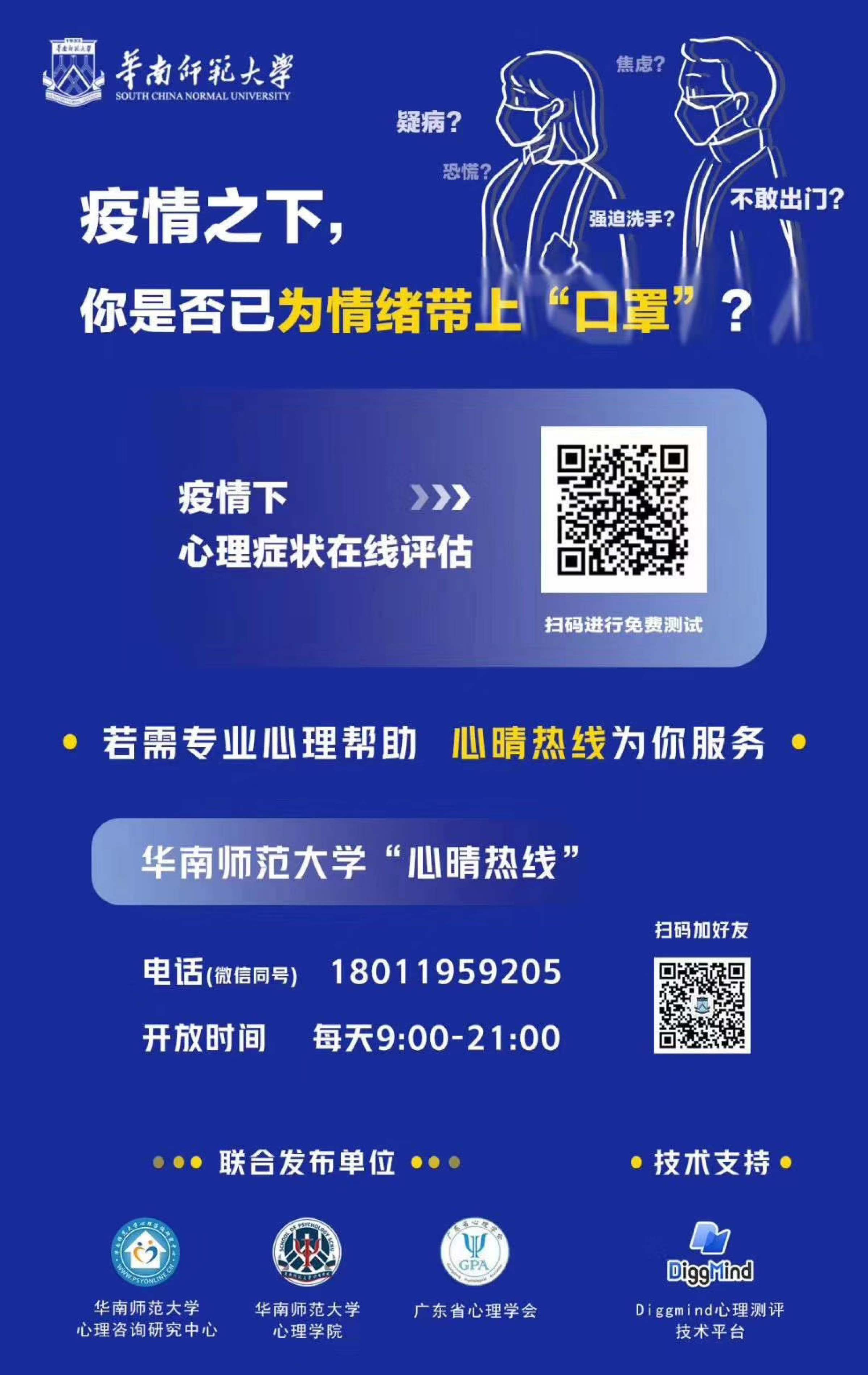 ---
Translated: Yang Yi
Proofread: Edwin Baak
Edited and reviewed: Li Jianru
What to read next: