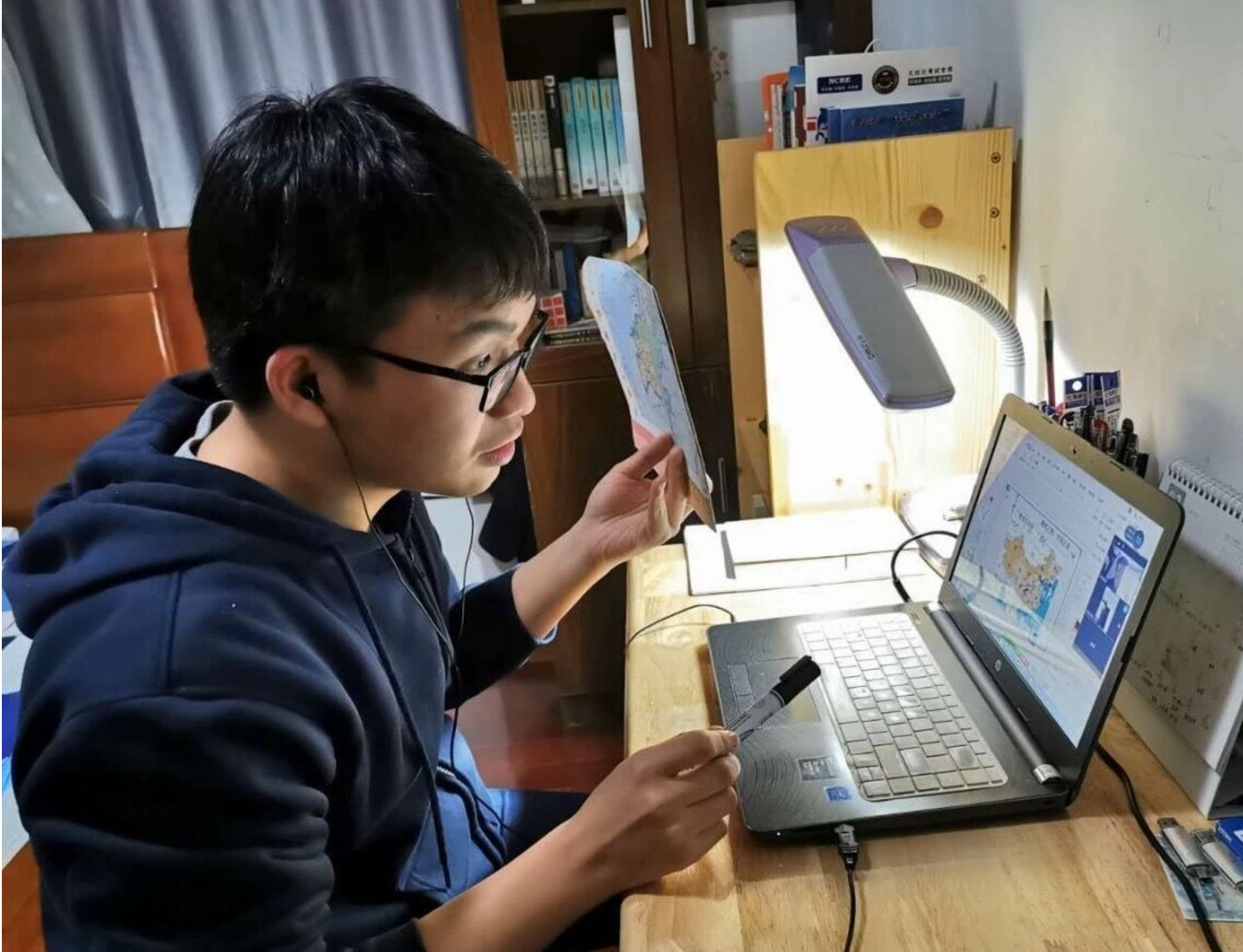 As the novel coronavirus epidemic continues, youth volunteers of South China Normal University respond by offering free on-line tutoring for the children whose parents are on the front line fighting COVID-19.
Online teaching for children of frontline medics
In the early stage of the outbreak, He Zhisheng, a student volunteer from SCNU thought what contributions he could make in the epidemic battle.
"The medical workers are doing their part in fighting on the front line. We can also participate in the fight against the coronavirus in our own ways." Thinking of this, he immediately signed up for the on-line tutoring program launched by SCNU, which aims at helping medical families to take care of their left-behind children with their studies.
His students are primary school children whose parents are fighting COVID-19 on the front line. Every day at 8:30 pm, he sits down in front the camera and begins his "one-on-one" on-line tutoring.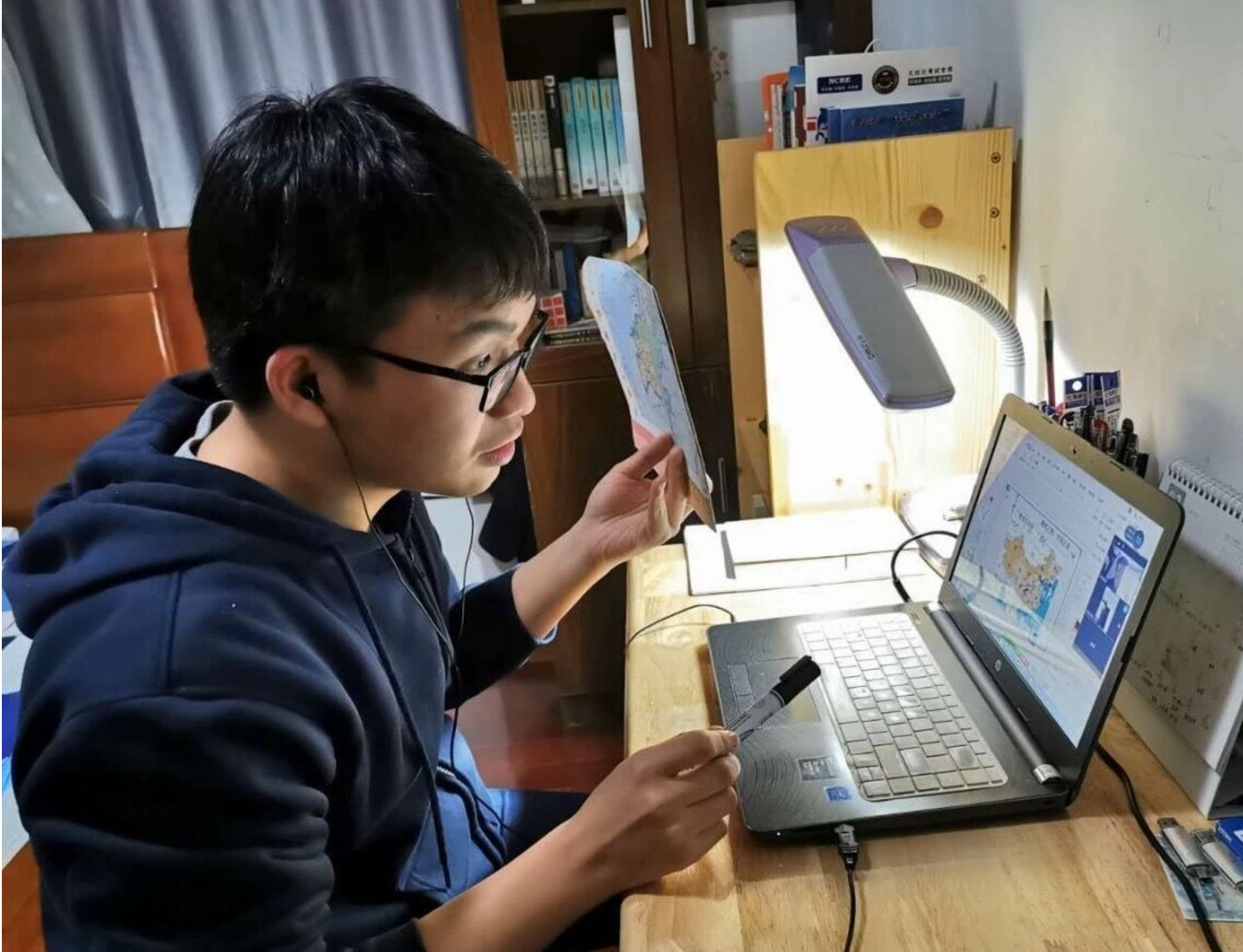 He Zhisheng is tutoring online
"Through on-line tutoring, we can take our professional advantages of teaching to help children of medical staff," he says.
The on-line tutoring is offered every day, which means that He Zhisheng doesn't have free time on the weekends. "The medical staff is busy all week, we voluntary tutors should also work as diligently as they do," he says, adding that he is glad that he can make a contribution in this way.
On-line companionship for children of front-line medics
In addition to tutoring, companionship for children of medical staffs' families is one of the problems. Since January 24, more than 2,000 medical staff from Guangdong Province have gone to Hubei Province, the epicenter of the outbreak. Their worry is leaving their children at home alone.
Youth volunteer Li Ping from Hubei Province keeps doctors' children company on-line by communicating with parents timely, and paying attention to the psychological state of their children, who are left behind in Guangdong Province. "The doctors came all the way to my hometown to support the people here, and I want to reciprocate by my actions caring for their children" Li says.
'They are the support behind us'
Chen Zhanhong is a doctor at the Third Affiliated Hospital of Sun Yat-Sen University, and his wife is a nurse at the Community Health Services Center. The couple works on the front line, leaving their son who is a third grader at home. "We are so busy that we can't tutor our son" Chen says.
The volunteer team has undoubtedly encouraged this "double doctor" family. Besides, the school designed programs including tutoring of interests courses and homework for their son.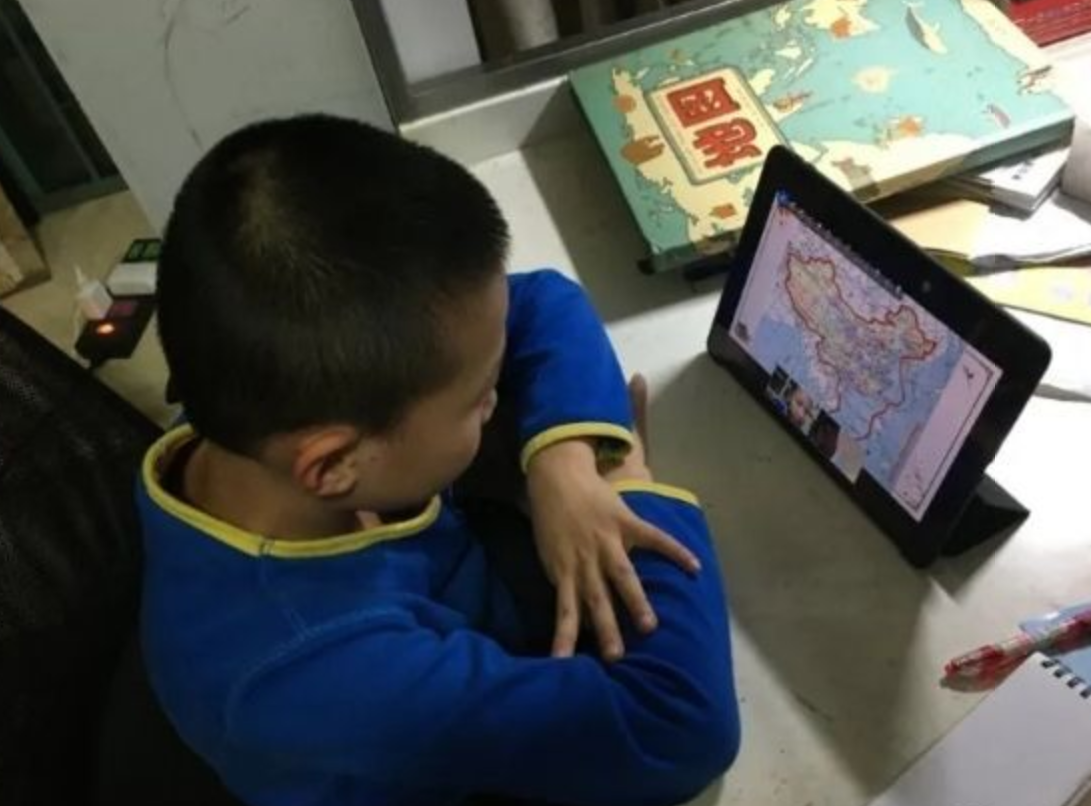 Chen's son is having classes at home
"We work on the front line and some people are the support behind us." Thus, Chen Zhanhong is able to put more effort into his work. He is working in the hospital while giving free medical consultation on the on-line platform. "The support of those young volunteers is of great help to us," Chen Zhanhong told us.
According to staff in charge of this activity by the Youth League Committee of SCNU, as of March 2, the number of volunteers enrolled in voluntary on-line teaching had reached 831. They fulfilled the requests for 101 posts, and children from 11 families of medical staff have been helped through free on-line tutoring.
---
Translated by Chen Xiaodan
Proofread by Edwin Baak
Edited and reviewed by Li Jianru
What to read next: