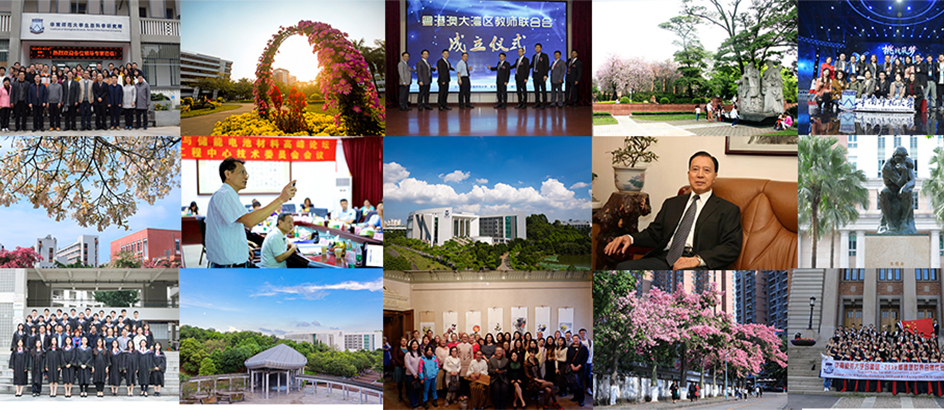 The year 2019 arrived at its conclusion, and the year 2020 has draw its curtain. It is a high time to make a reflection on what we have harvested during the whole year. Join with us to have a glimpse of what SCNU has achieved!
Breakthrough in discipline achievements
New departments, new majors,
new roads pioneered by SCNU.
29 disciplines entitled "the Best Discipline in China"
New institute established, gratifying results achieved
January 7 saw the opening ceremony of the Institute of Ecological Science of SCNU, signaling our marked progress in building Ecology into a key discipline with national influence. Also in discipline construction, the School of Marxism secured its place as central base of studying Xi's thought on Socialism with Chinese characteristics reviewed by experts from the Social Science Development Research Center of Higher Education, Ministry of Education ,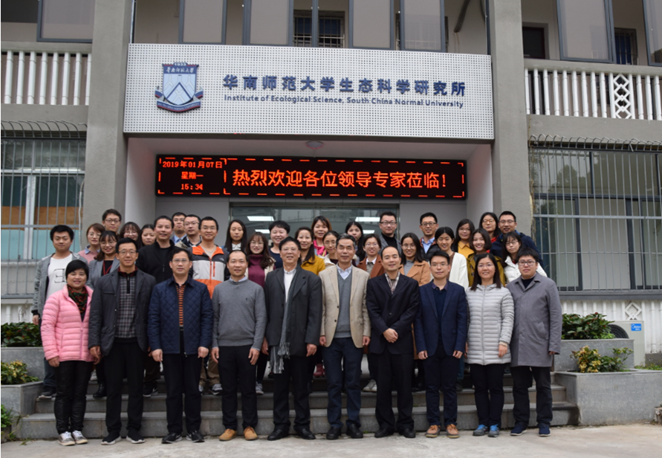 New undergraduate majors added, catering to innovation-driven strategy

According to documents released by the Ministry of Education in April, SCNU received approval to add four new undergraduate major programs in response to country's innovation-driven strategy. They are respectively Data Science and Big Data Technology, Cyberspace Security, Artificial Intelligence and Marxism theory. The set-up of first three majors will vigorously promote talent training in the areas of AI and technological innovation capacity, pushing school toward the goal of building a world-renowned and comprehensive university.
Psychology leads among SCNU's 29 disciplines, No. 2 on natinal list
Released by the Shanghai Ranking Consultancy, October, the list of "Best Discipline Rankings, China 2019" incorporated SCNU with a total of 29 disciplines with each ranking in the top 50%. Psychology boasts the national second ahead of Peking University. Other disciplines ranking in the top 10% include Marxism Theory (top 4% in China), Physical Education (top 9%),and Education (top 9% ). Music and Dance, Mathematics, Philosophy, Physics, Geography, Chinese language and literature, Applied Economics and Foreign Language Study also appeared on the list.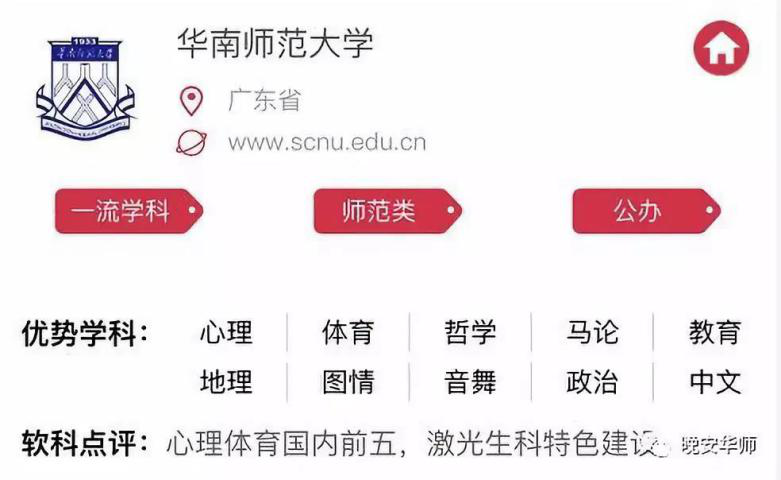 Breakthrough in talent cultivation
First training base, first Sino-foreign cooperative project,
Cultivate Excellent students worldwide
United with Macao, great contribution was made to the local education.
First joint training base for overseas postgraduate students founded

In April, the Centre for Postgraduate Studies in Education co-established by SCNU and the University of Chester was inaugurated at the University of Chester. This marks a new step in setting up a joint training base for overseas postgraduate students.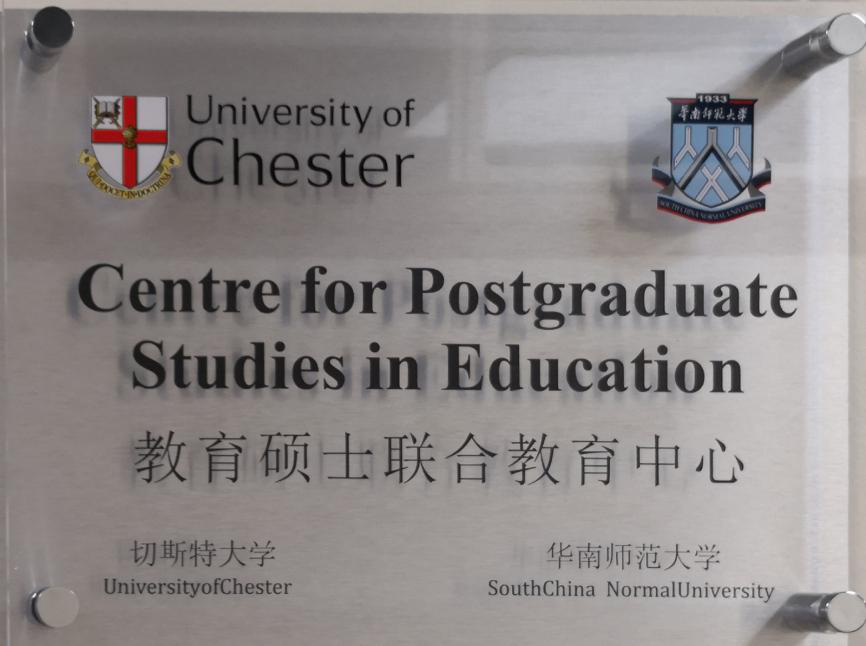 Graduates of first Sino-foreign project admitted to world-class universities
In June, 65% of the first batch of graduates from the undergraduate program in Finance of the Sino-foreign International Business College at SCNU were admitted to world-class universities. As the first Sino-foreign cooperative school-running project of SCNU approved by the Ministry of Education.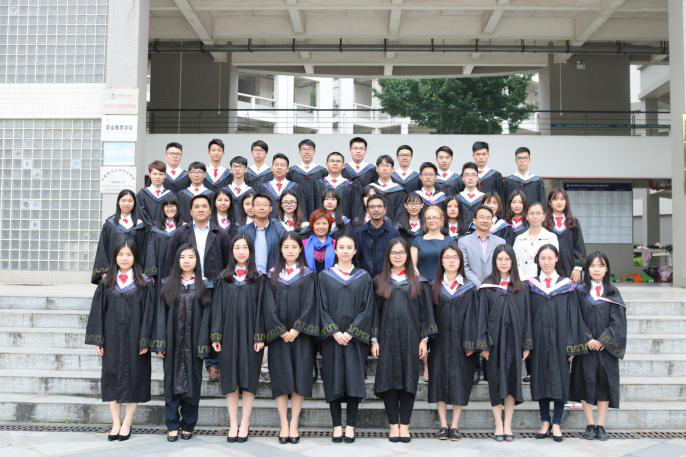 Over 70% middle and primary school teachers in Macao cultivated at SCNU
Last year marked the 20th anniversary of Macao's return to the motherland and the 34th year of SCNU running schools in Macao. Vice president Chen Hong of Hao Jiang Middle School in Macau and Mr. Cen Yaohang, both graduated from SCNU, said significant achievements have been made during the past 34 years. By 2019, a total of 3,814 students have obtained their bachelor's degrees in Macau and 1,420 in-service staff enrolled as postgraduate students to pursue further study.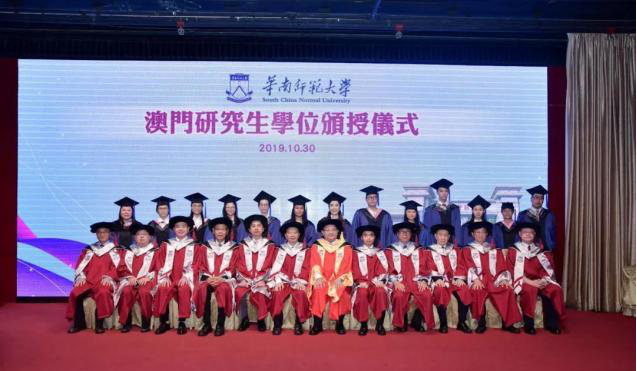 Breakthrough in student activity achievements
Singing on the world stage, the SCNU choir was awarded gold medals;
Clambering up the peak, SCNU made breakthroughs in the "Challenge Cup";
Running with passion, the athletes returned with fruitful results.
SCNU choir won five international gold medals in Europe
In August, SCNU was awarded 5 gold medals at the Grand Prix of Nations Gothenburg 2019 & 4th European Choir Games. Notably, the women choir defeated several famous European choirs, and was only second to the Norwegian choir with just 0.1 point difference. All other participating choirs of SCNU won gold medals of the Top Level with scores of over ninety in every category of the competition.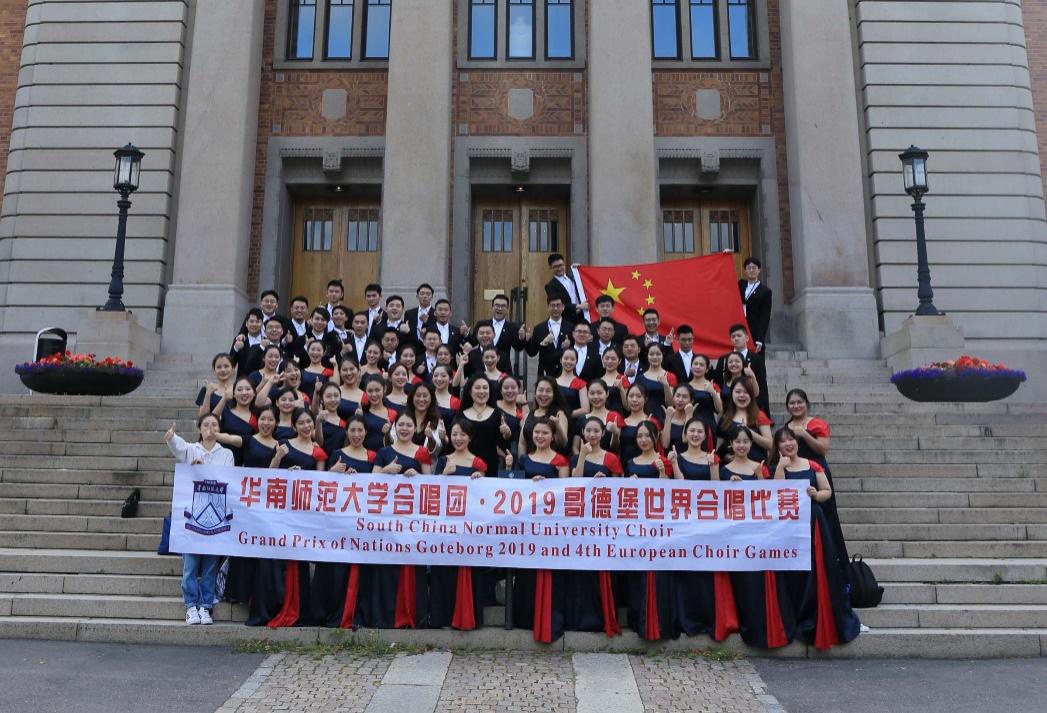 SCNU won its first national victory in the 16th "Challenge Cup"
On November 11-13, SCNU succeeded in winning six national prizes in the 16th "Challenge Cup" National Undergraduate Extracurricular Academic Science and Technology Contest Final, including 3 first prizes, 2 second prizes, and 1 third prize, marking its first National Victory Cup since the Cup was established 30 years ago.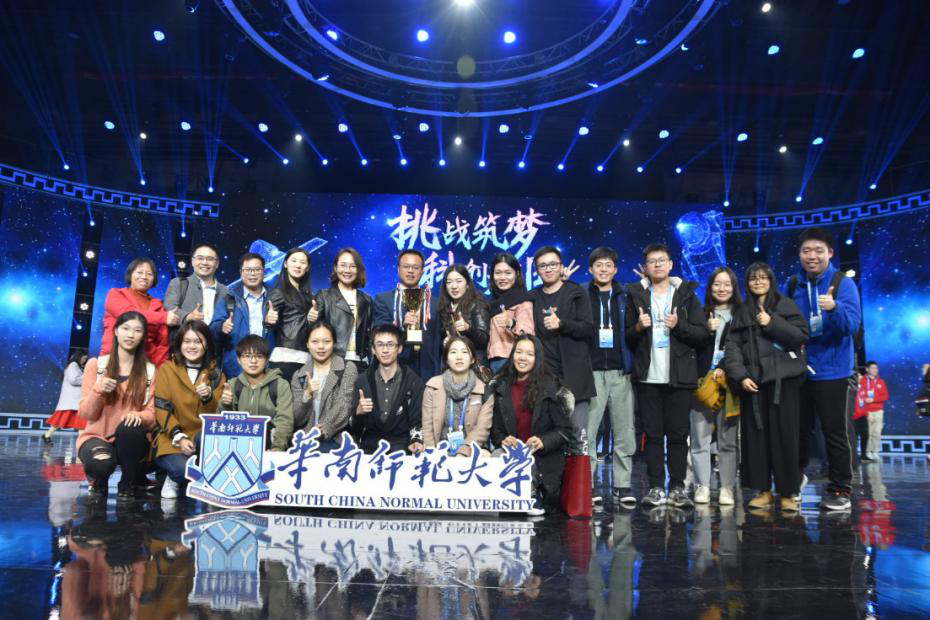 Thirty-three gold medals! Athletes shine at the University Games
After 26 days of sweating and toiling, athletes from SCNU scored impressively at the 10th Guangdong College Sports Games in May. By breaking two records, winning altogether 122 medals (33 gold, 45 silver and 44 bronze) and the first prize for team performance, the SCNU delegation delivered a satisfying answer sheet and showed us numerous fruitful results.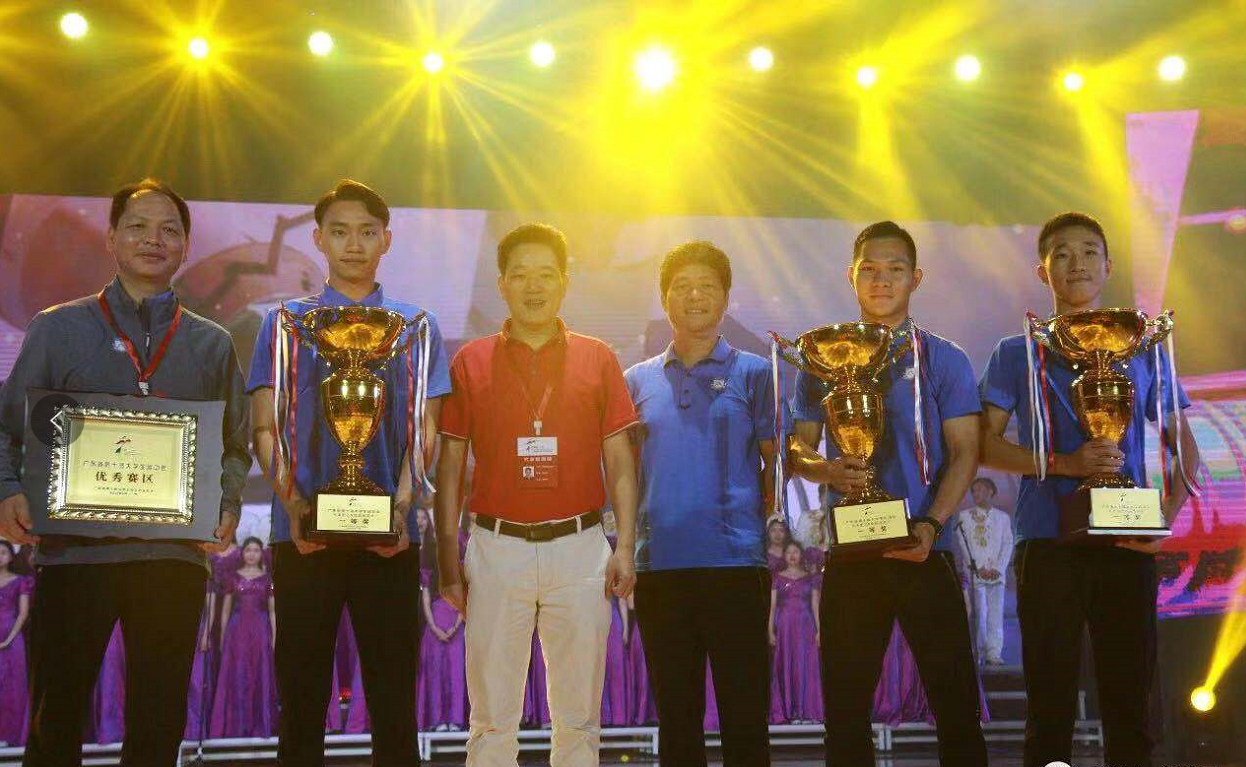 Breakthrough in Research & Teaching achievements
Promotion of the GBA
Profound achievement in research, Increase in the funding
SCNU takes the lead among teacher education universities domestically.
First SCNU national engineering research center approved
In March, the project of the "National Engineering Research Center for High-energy and High-safety Lithium-ion Battery Electrolyte and Lithium-ion Battery Diaphragm Material and Its Preparation Technology" run by Professor Li Weishan of the School of Chemistry and Environment was approved by National Development and Reform Commission. This was the first approval for a SCNU national engineering research center.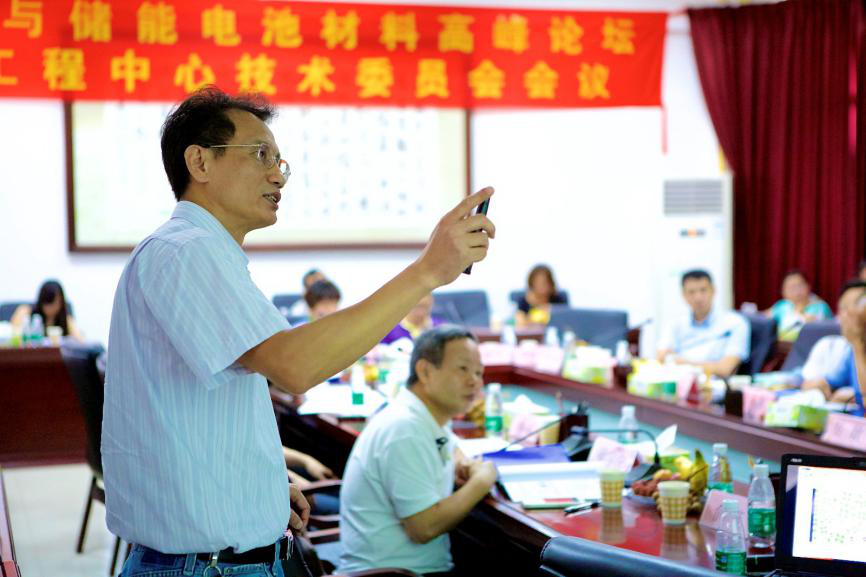 Research team won Science Research Famous Achievement Award
In April, the Ministry of Education officially announced the results of 2018 Science Research Famous Achievement Award in Higher Institution (science and technology). The research project "Jet chromatography study on new morphology of quark gluon" led by Wang Enke, president of SCNU and dean of the Institute of quantum materials, and his team won the first prize of Natural Science Award.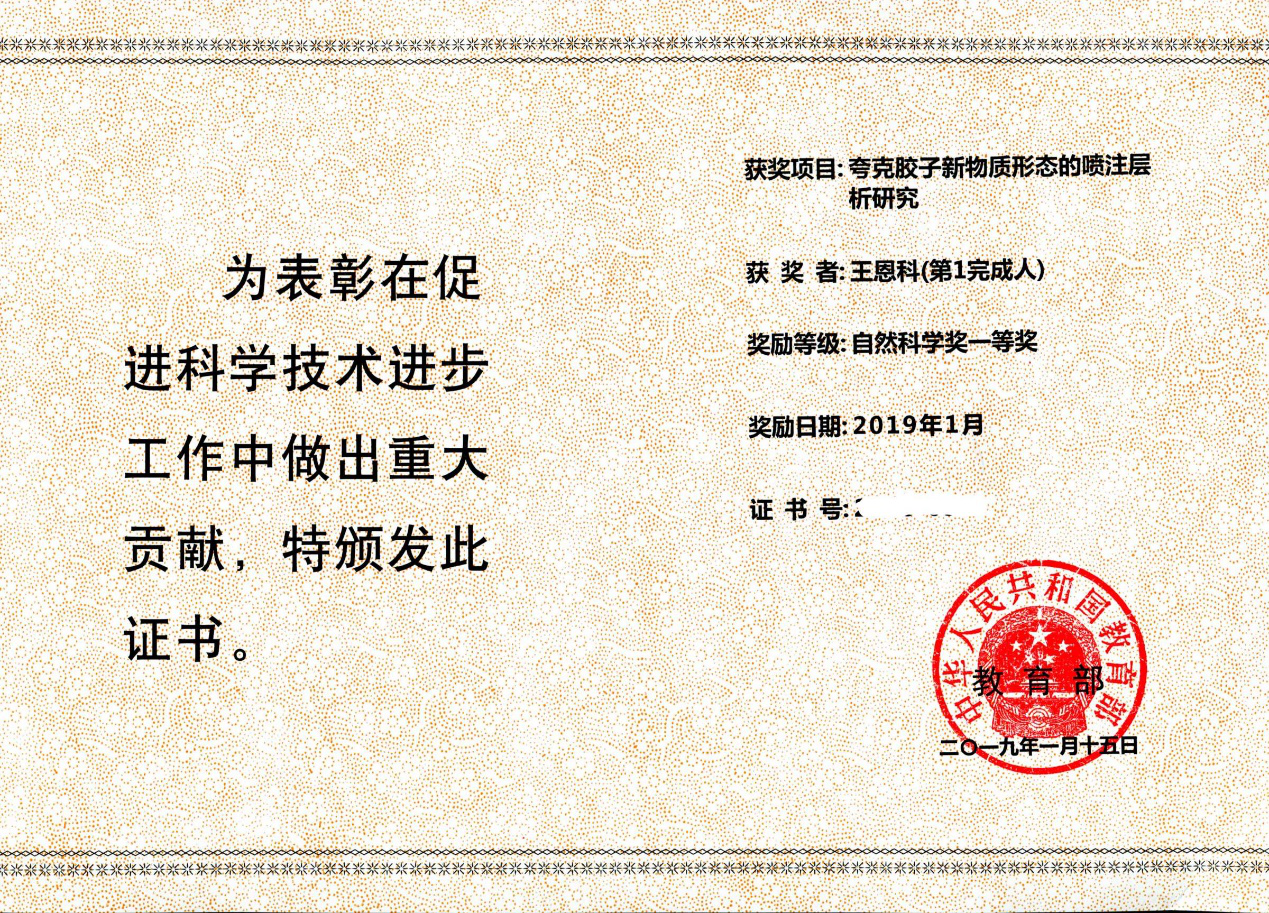 Efforts on promoting education in the Greater Bay Area
In June, supported by education departments of Guangdong, Hong Kong and Macau, SCNU, together with the Education University of Hong Kong and the University of Macau, worked actively and co-founded the Teachers' Association of the Guangdong-Hong Kong-Macao Greater Bay Area on June 29. The three universities took on the mission to promote communication, information exchange and professional development among teachers in three areas.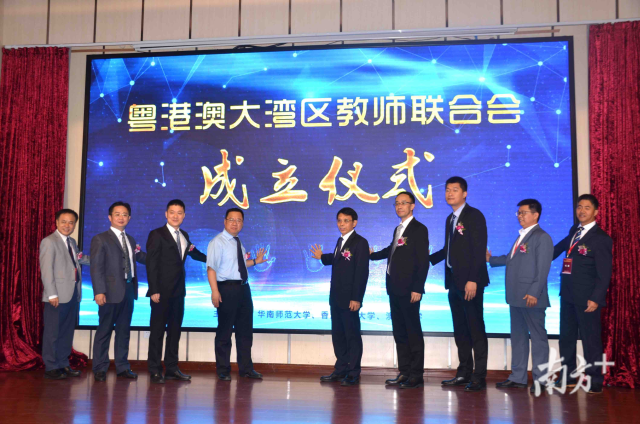 Important breakthrough in receiving funds for social sciences single projects
In July, led by Zhou Aiguang, the dean of the School of Physical Education & Sports Science, the 2019 high-level physical and aesthetic education team training project of the Guangzhou Education Bureau successfully gained funds of 14.8 million yuan for the horizontal project. It was the first horizontal project of social science which received funds of more than 10 million.
New record of national funded projects at SCNU
In August, the National Natural Science Foundation of China announced the result of the projects applying for subsidized during the centralized acceptance period. SCNU has won direct funds of more than 57.9 million yuan for 118 projects so far. The number of projects being subsidized and the funds received all reached a record high in history, ranking the third among teacher education universities in China.
SCNU witnesses more "First Events"
To send best wishes to graduates, Academic Mace made its first appearance.
5G holographic lecture makes its debut, first student reading books index unveiled
the high-technique systems invented by SCNU will create a brighter future
SCNU's Academic Mace Made its First Appearance in 2019 Commencement
This year, the most impressive part of the commencement from June 25 to 30 was the debut of SCNU's Academic Mace. The mace is covered in gold and silver colors and consists of the top, the crystal ball and the cane. It indicates that SCNU will enjoy the prosperity and the eternity in development, the sanctity and pureness of academic atmosphere and a brilliant future.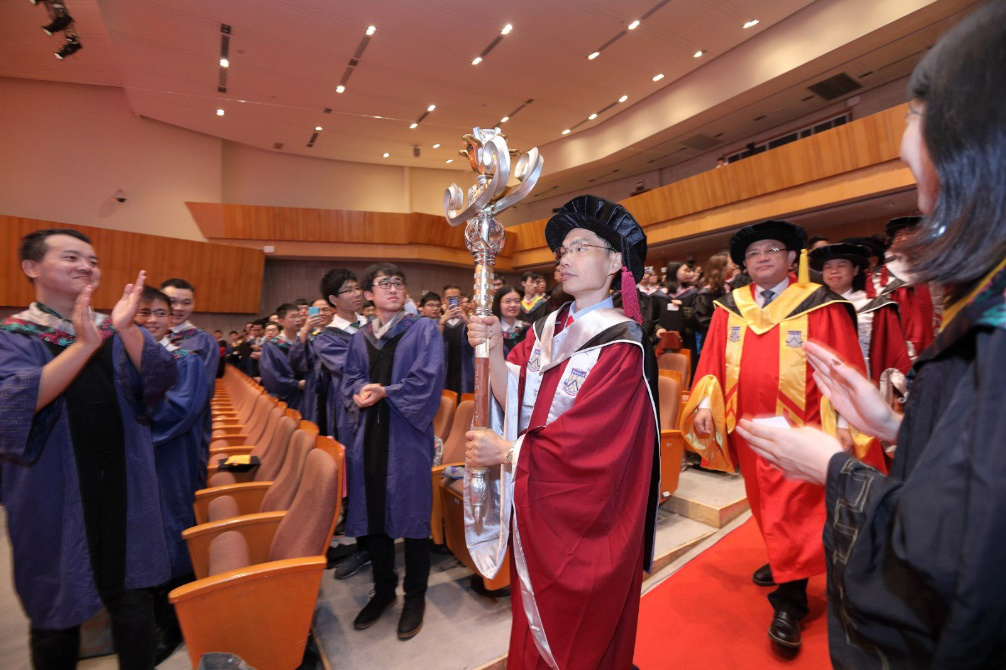 5G holographic lecture makes its debut in the South China Region
On October 23, the first 5G holographic lecture debuted at the Shipai campus. SCNU is the first to introduce 5G holographic technology into cross-campus teaching activity among universities in the South China region, according to local media.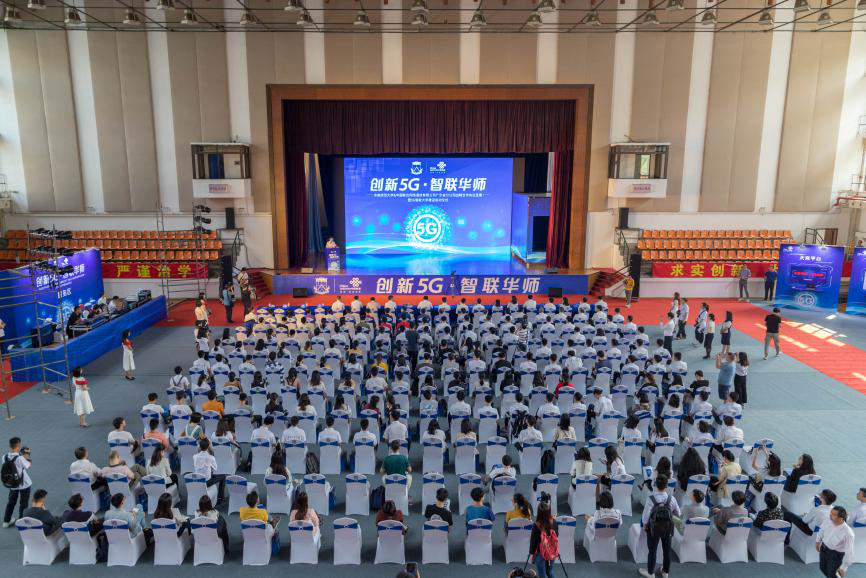 First Student Reading books index unveiled
On November, SCNU launched its first "Excellent Book Index for Primary and Secondary". The impact of this pilot project is significant and has been recognized by the Ministry of Education. It can serves as an effective way to promote reading for primary and secondary school students.
Youth is a golden period of life, we are glad that we chose the right place to pass this beautiful time. The time studying at SCNU is a time of dreams and innumerable paths. SCNU's tomorrow is made by us all. Together we embrace a brighter 2020!

---
Source from the News Center of SCNU, SCNU official wechat account, English website of SCNU
Edited and Translated by Wen Yanyu, Long Yuchen, Qiu Lezi, Ma Kaiyu
Proofread by Edwin Baak
Reviewed by Li Jianru
What to read next: