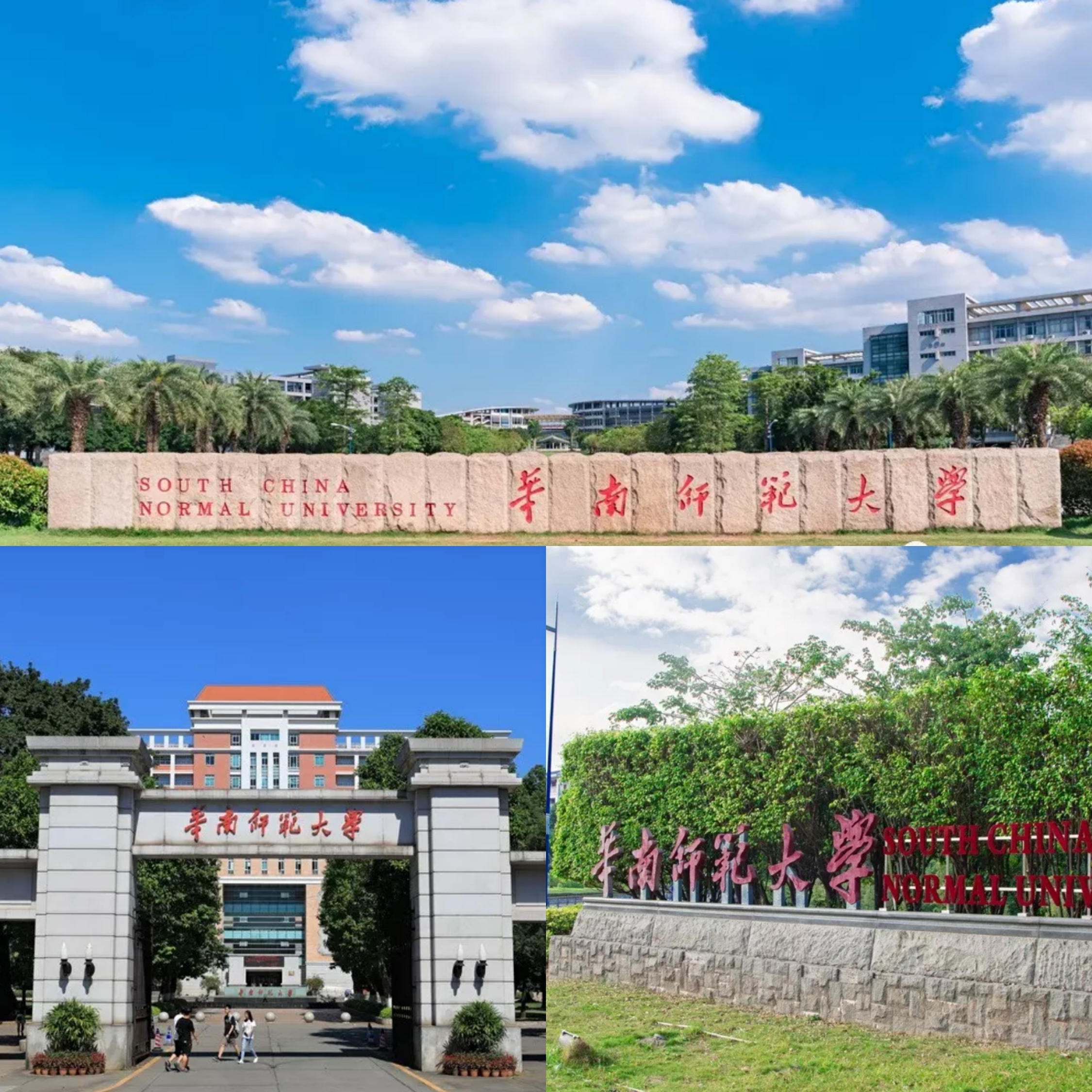 On November 10, South China University celebrated the 86th anniversary of its foundation. Reflecting on the history of past 86 years, SCNU has endeavored to establish itself as a comprehensive teacher training college of domestic fame and world popularity.
Its efforts to cultivate outstanding teachers, promote regional education development, lead teacher education in Southern China and provide intellectual support and cultural services for regional and national economic and social development are rewarding.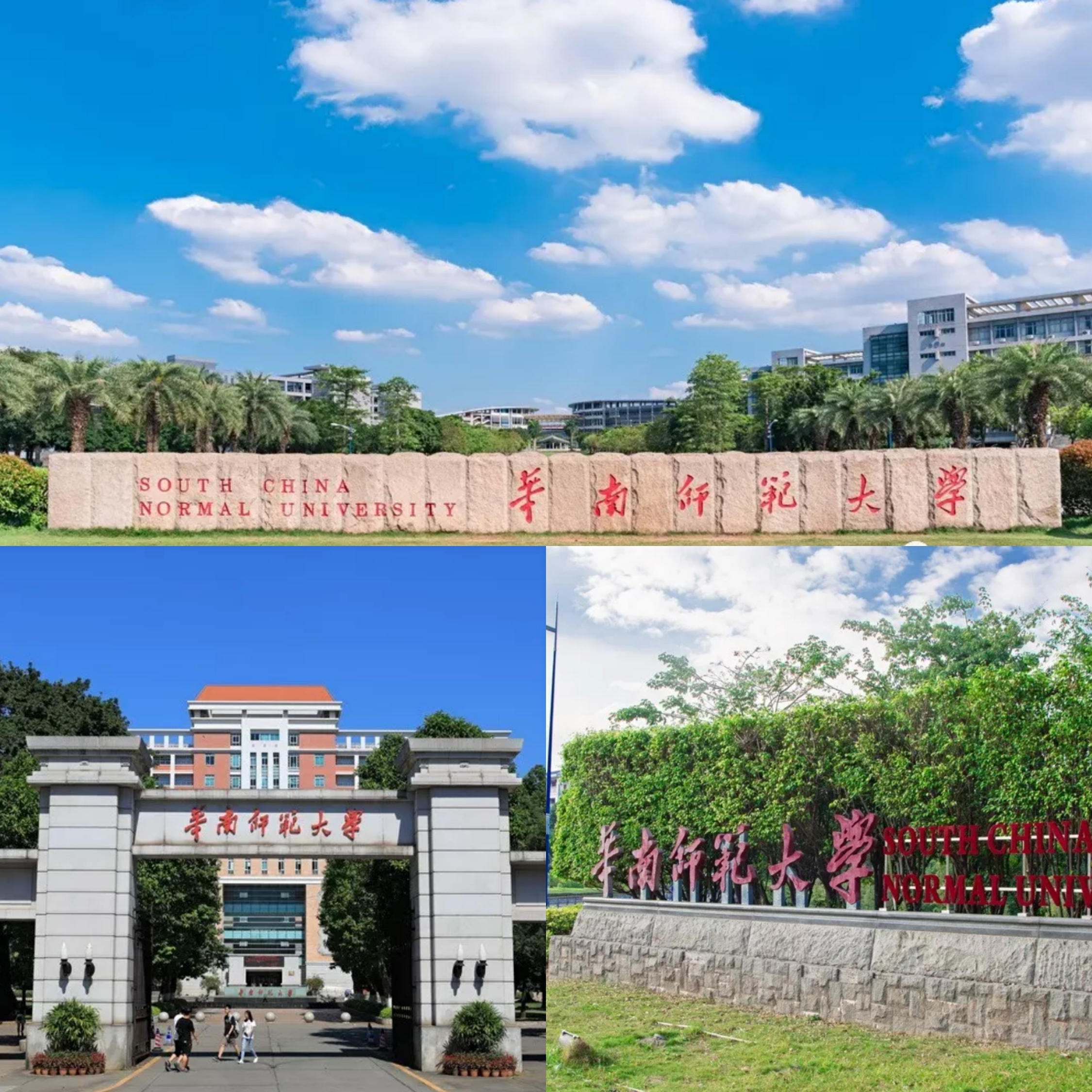 Images of the three campus of SCNU
"Foster the spirit of working hard; Pursue studies with utmost rigor; Seek truth from facts with innovation; And be a model of virtue for others." This motto is engraved into the heart of every student and lecturer of SCNU. Cultivated and fostered by SCNU, more and more students have found their places in the key positions in and beyond China.
Youth is a golden period of life, and SCNU provides a broad platform for its students to understand and prove themselves, destined to find their own niche.
On the 86th birthday of SCNU, the lecturers and students of different schools extend their best wishes in creative ways. Color cubes, chess pieces, stamps, relay sticks and even hairpins with Chinese characteristics were pieced together to present the figure 86 or the Chinese characters "huashi" that stand for SCNU.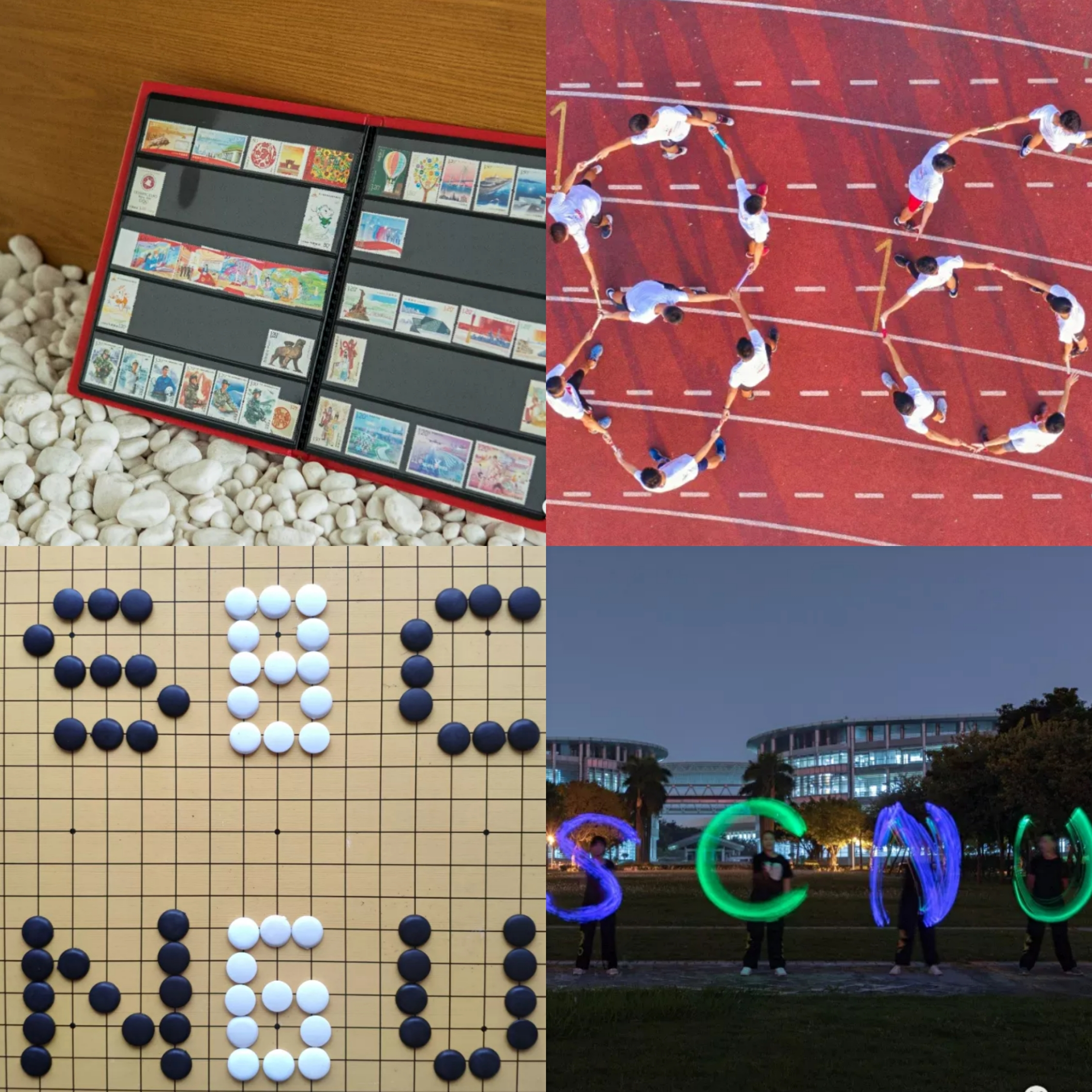 Students of SCNU extend their best wishes in creative ways
Moreover, six students of the School of Music sent their birthday greetings to SCNU with their graceful dance and gesture. The team led by Hu Junhao, a student of SCNU designed a unique web page for SCNU. Liu Jiacheng also sent his best wishes on an LCD screen to SCNU. Lots of students like them displaying their interests and expertise, and applying their professional knowledge, express their sincere wishes for the 86th anniversary of the university in different ways.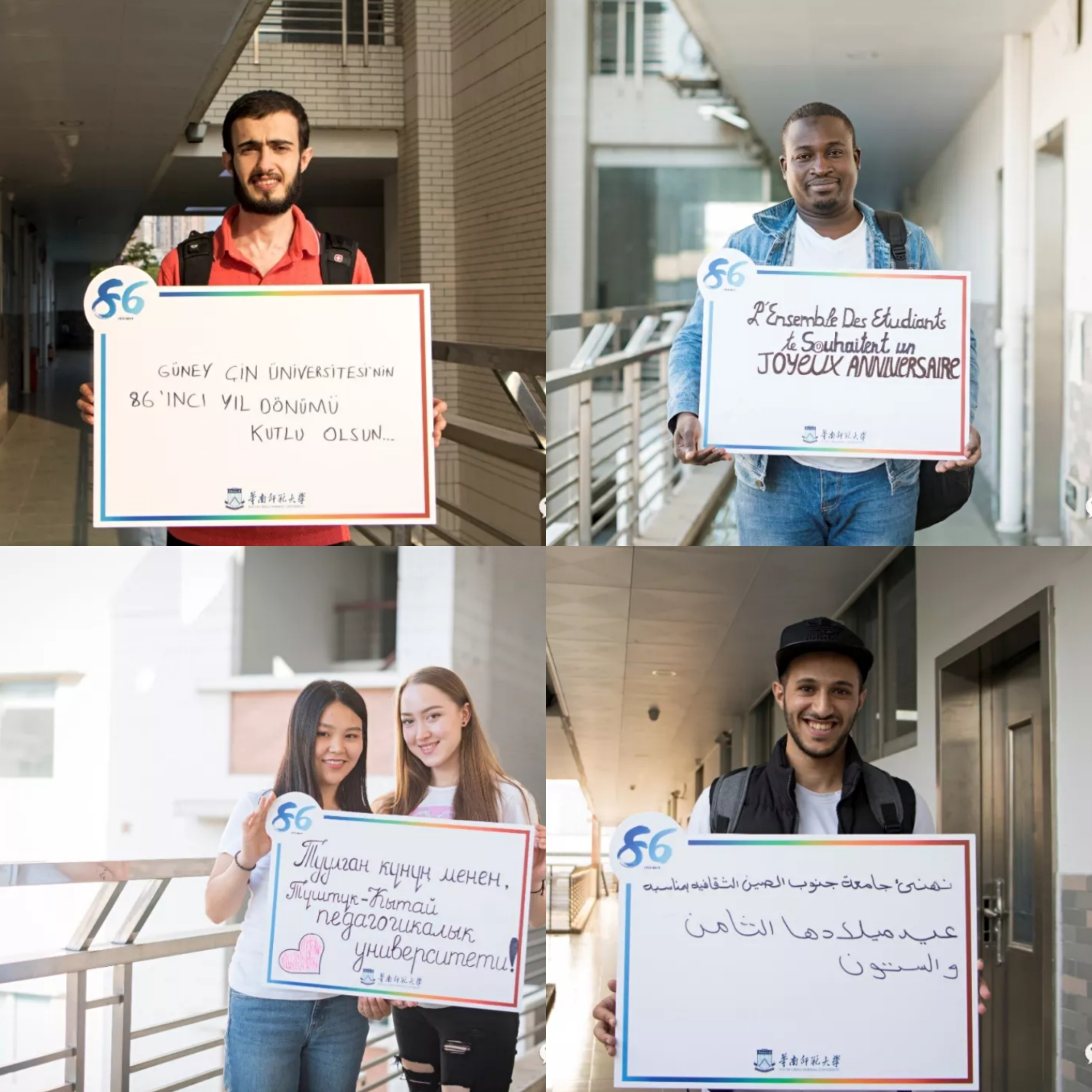 International students at SCNU express their wishes
Li Sijing, a student of the International Business College, is currently an exchange student at the university of Aberdeen in the UK. She said that last year, during the Spring Festival gala at the Confucius Institute attached to the university of Aberdeen, she recalled her days when as a student at SCNU. She lamentes that she cannot not return to Guangzhou to celebrate the birthday of SCNU. In a video interview, she wishes SCNU, from thousands of kilometers away, with a smile on her face, "Happy birthday."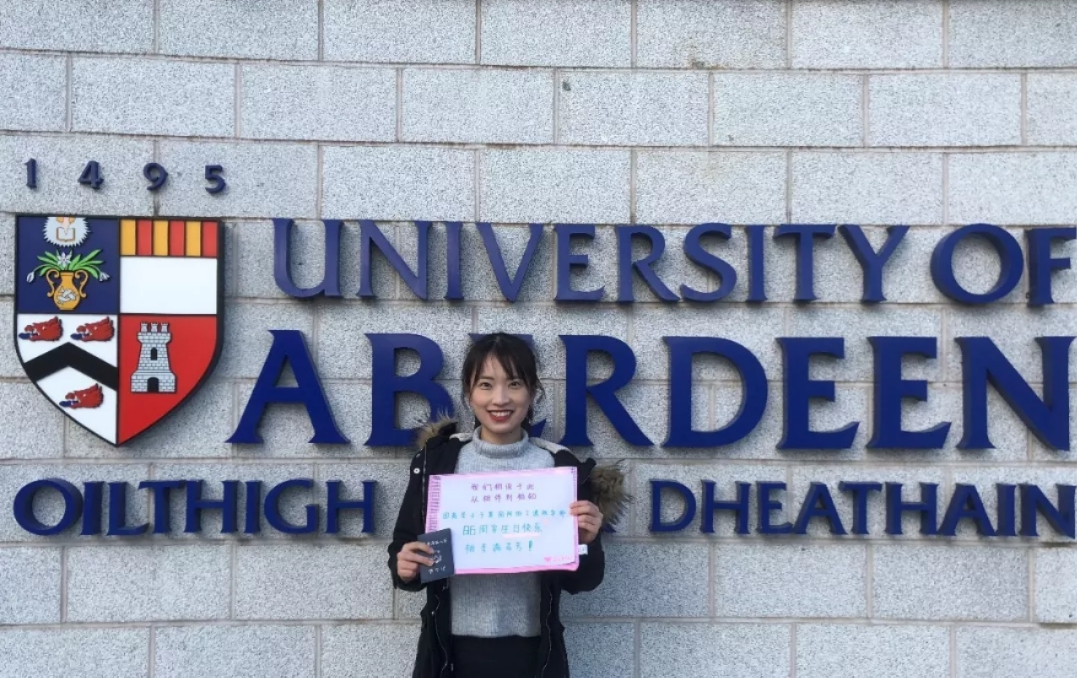 Li Sijing sends her wishes from the University of Aberdeen
When talking about her first impression of SCNU, Mikre Zeguri, a student from Xinjiang Province, said that her first thought was her gratitude to SCNU. The special orientation program of SCNU has greatly relieved the burden on her family. "Actually, there are very few teacher colleges with an orientation program, and the SCNU is one of the very few, so I really appreciate it very much!" Mikre Zeguri believes that the most important change in her life upon entering SCNU has been the cultivation of her attitude towards learning. For the 86th anniversary celebration of the university, Mikre Zeguri also sends sincere wishes to the university: "Wish you a happy 86th birthday! Today I am proud of you. Thus, I will keep the university motto in mind: strive to become a good teacher and let SCNU be proud of me in the future!"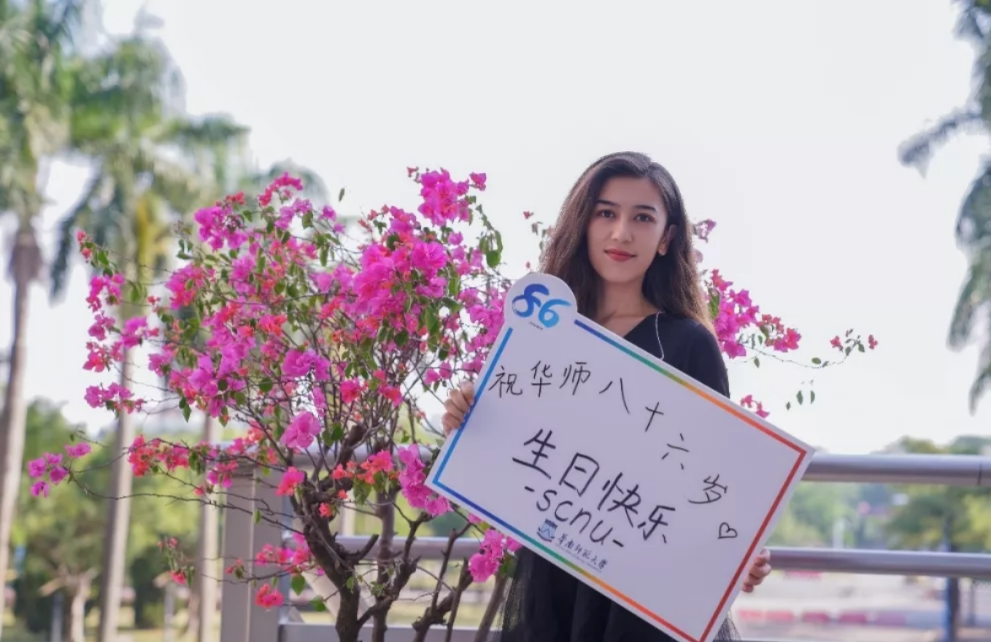 Mikre Zeguri expresses her wishes
Zhong Baolin, an associate professor at the School of Chemistry and Environment, shares the same age with SCNU. After starting into a job for four years, she entered SCNU for further study in 1956, and stayed on as a teacher after graduation. Sharing the same age with SCNU, she has indescribable sincerity and love for her "peers". Over the past 60 years, she has witnessed the transformation of the classrooms of SCNU from humble huts to modern buildings, and felt the road under her feet change from rough paths to smooth lanes. Similarly, the school has witnessed her life. The old professor has always been very fond of SCNU. Although she has retired, professor Zhou still pays close attention to the development of SCNU. In her opinion, the purpose of university education is not only to train a college students, but to train a person who is useful to the society. On the occasion of the 86th anniversary of the university, she wishes the university an all-round development and an early entry into the ranks of world-class universities.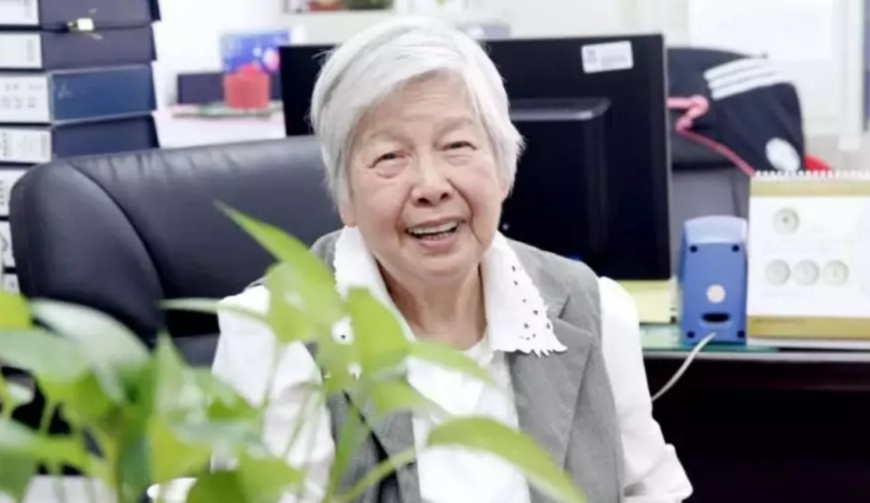 Professor Zhong Baolin shares the same age with SCNU
---
Source from the Wechat official of SCNU
Translated: Wen Yanyu
Proofread: Edwin Baak
Reviewed: Li Jianru
What to read next: