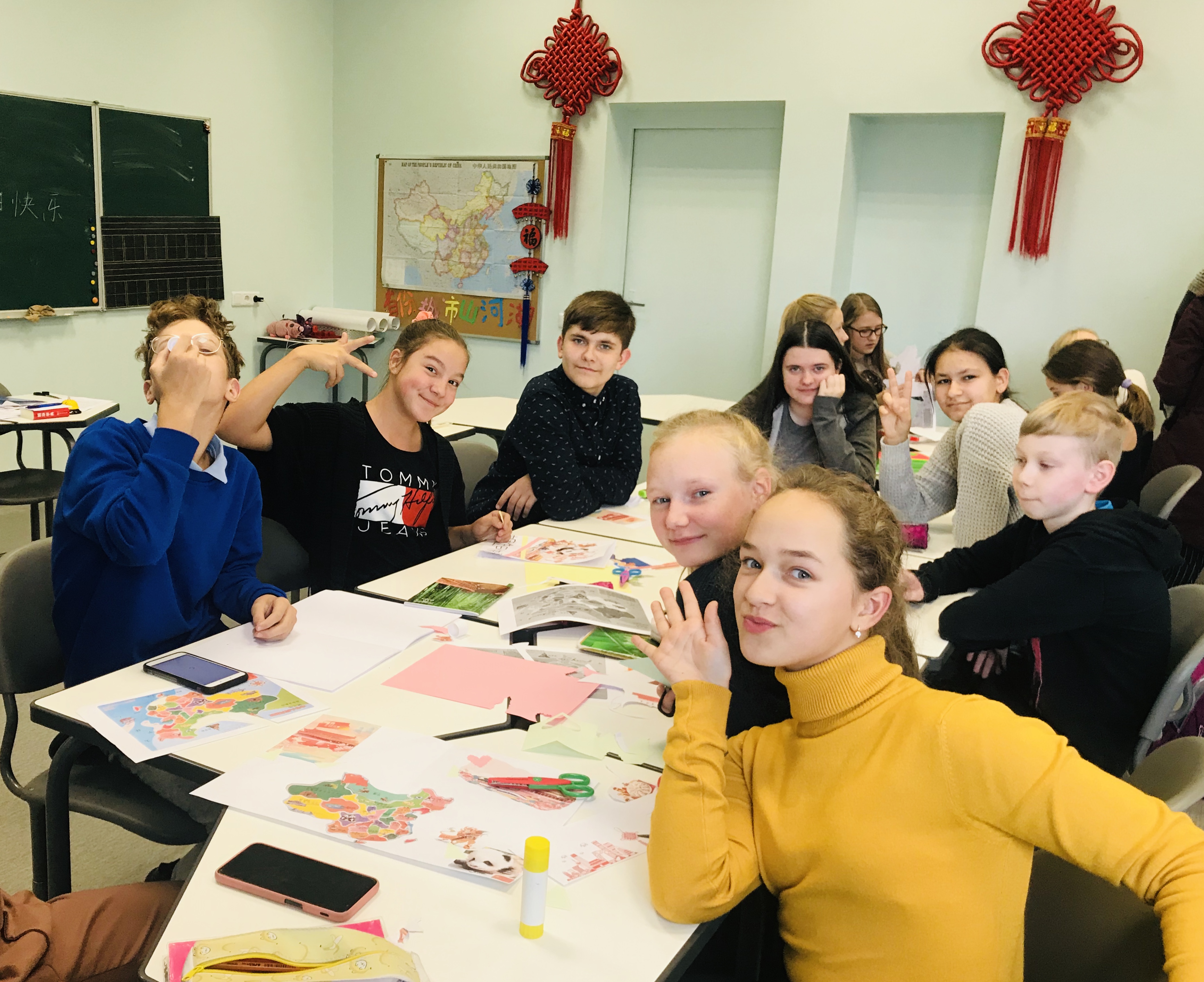 From October 1 to 8, the Confucius Institute at the University of Latvia organized diverse cultural activities to celebrate the seventieth anniversary of the founding of the People's Republic of China. Teachers and students of the institute as well as a number of sinophiles recorded videos, sending wishes to China.
The Confucius Institute at the University of Latvia was co-founded by South China Normal University and the University of Latvia in November, 2011. Currently there are 17 teaching centers for Chinese teaching and Chinese culture study.
This year cultural activities "Celebrating China's National Day" were held in every center to immerse students in the festive atmosphere. A Chinese teacher and volunteer briefly introduced China by starting a knowledge contest in the culture class in the Riga No. 34 Secondary School. When they watched the great parade of the celebration of the 70 anniversary of the establishment of the People's Republic of China, students all expressed surprise and admiration like "How long did it take for the parade to achieve that level of uniformity?", "Can I see the military parade if I go to Beijing on October 1 in the future?" etc.. Later, the teachers and students completed the Chinese map puzzle together on the melody of "My Motherland and I" and used various Chinese elements to make birthday cards for the seventieth anniversary.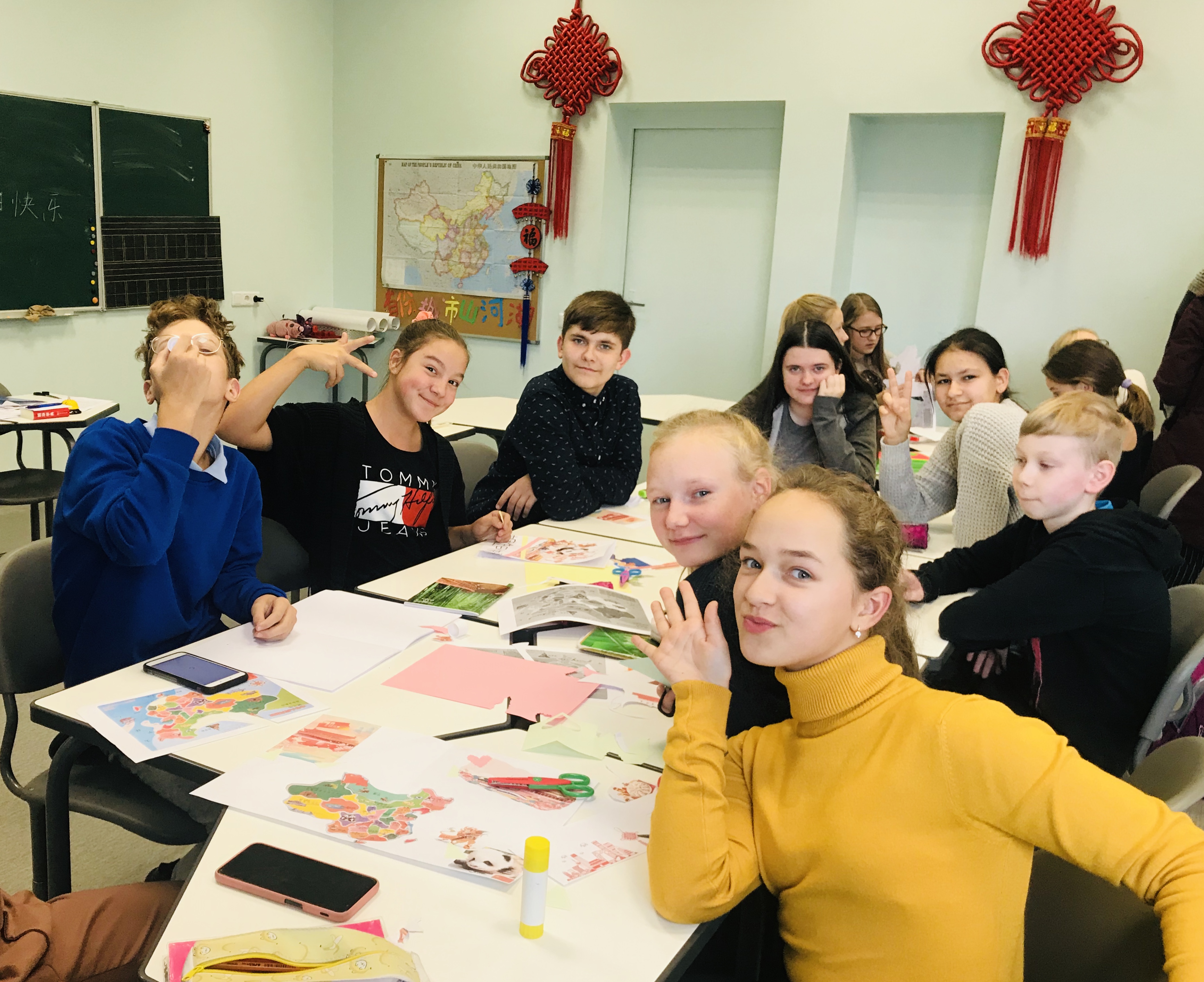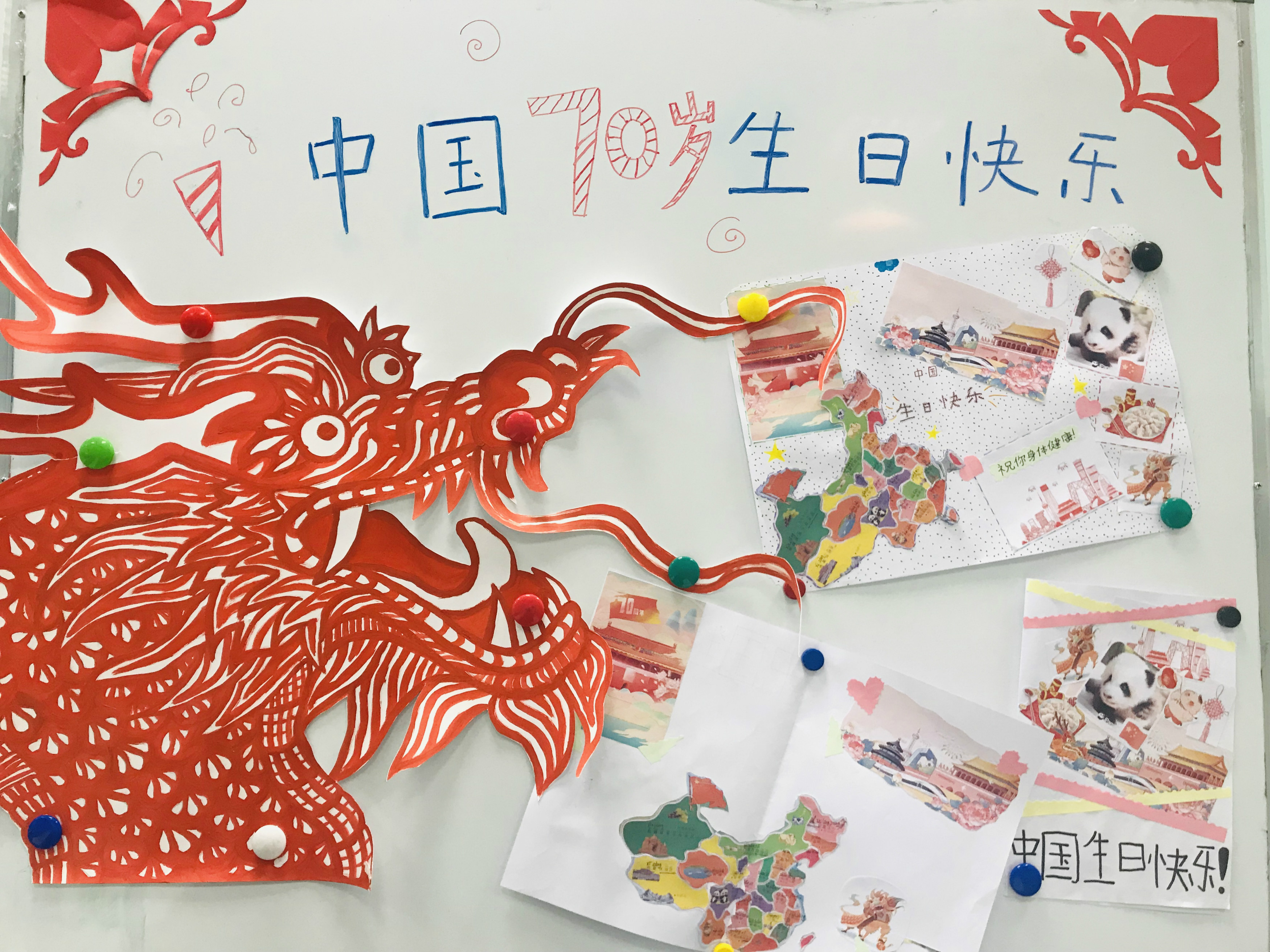 Meanwhile, students at the Riga Daugava Secondary School, who study Chinese, worked together to write down the Chinese characters "中国生日快乐" (meaning "Happy birthday to China").They took photos with the teachers with their works in their hands, extending wishes by painting and language.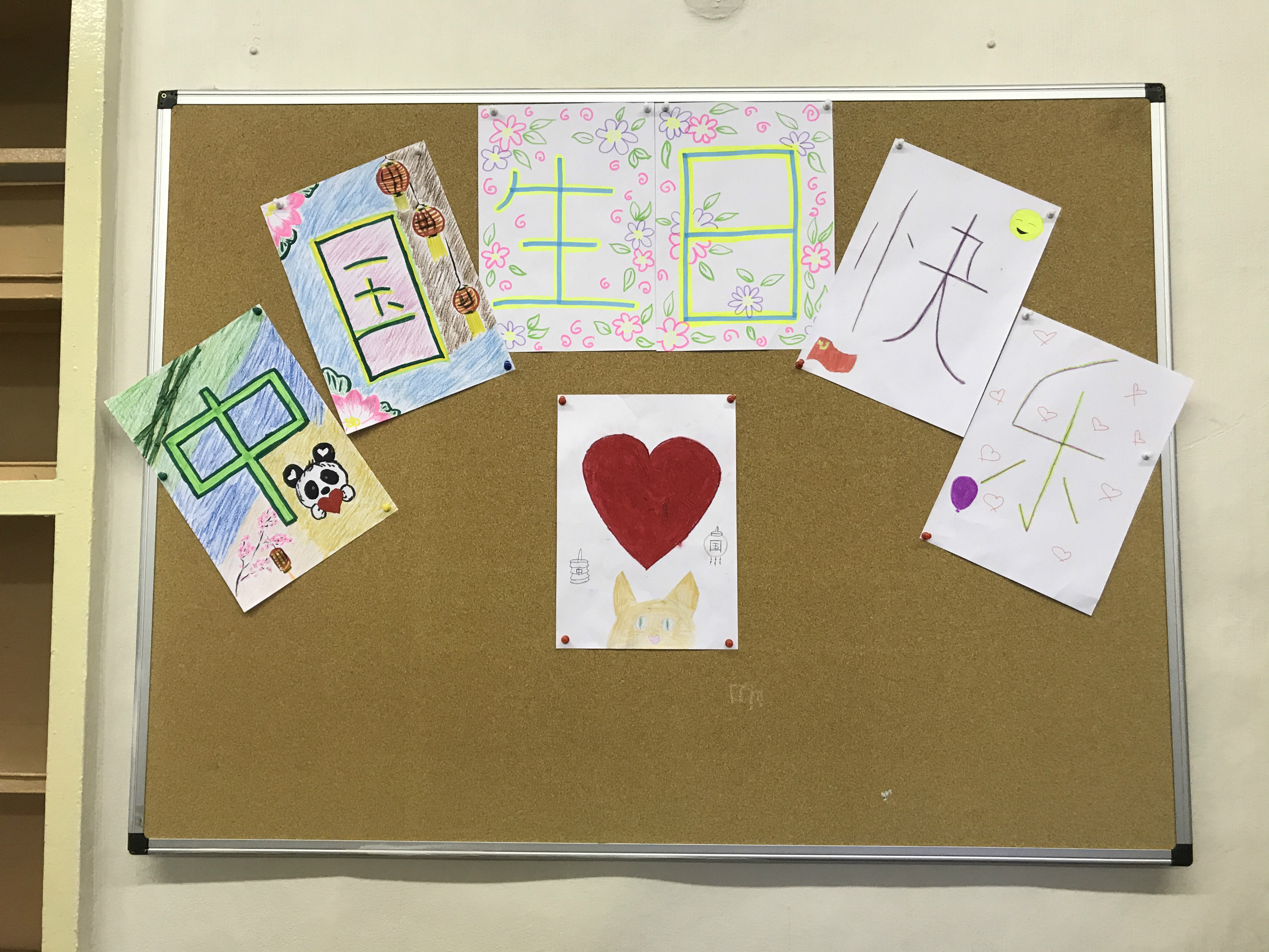 Handwritten"Happy birthday to China" in Chinese charater
The teacher and students in Grade 10 showcase their works
It 's also worth mentioning that a Chinese freehand painting exhibition co-hosted by the Confucius Institute at the University of Latvia and the "Flying Pen" Chinese painting studio, was opened at the Latvian National History Musesum during the time. Latvian painter Ekaterina, who is a Chinese learner and good at Chinese freehand painting, shared her ideas and feelings of the process of the creation of freehand painting. She hoped to express her love for Chinese culture and her wishes for the seventieth anniversary in this way. The exhibition is an excellent platform for cultural exchange, for it allows the guests to enjoy the paintings and music played on Chinese classical and Latvian traditional instruments.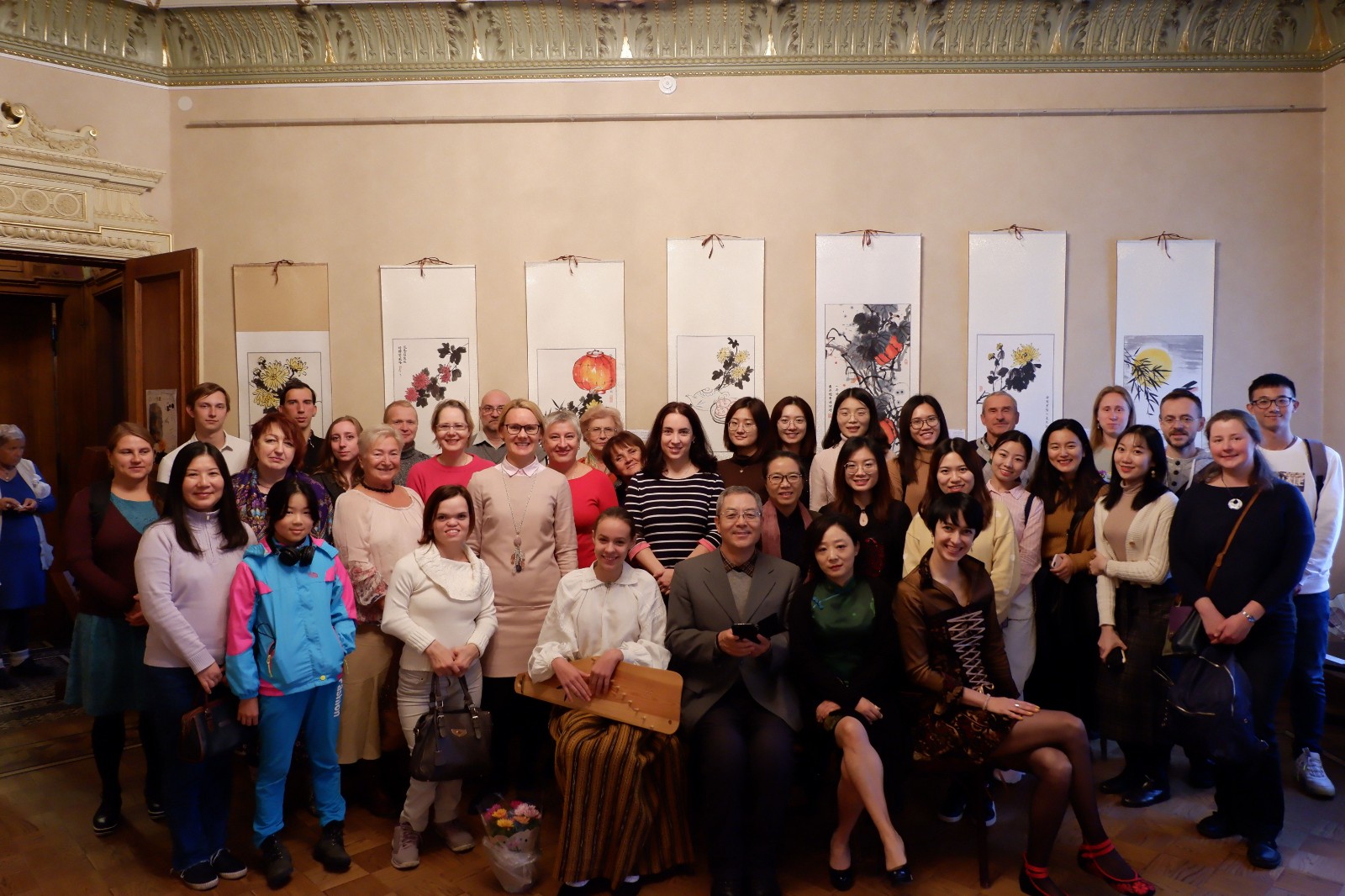 The exhibition lasts from October 5 to November 3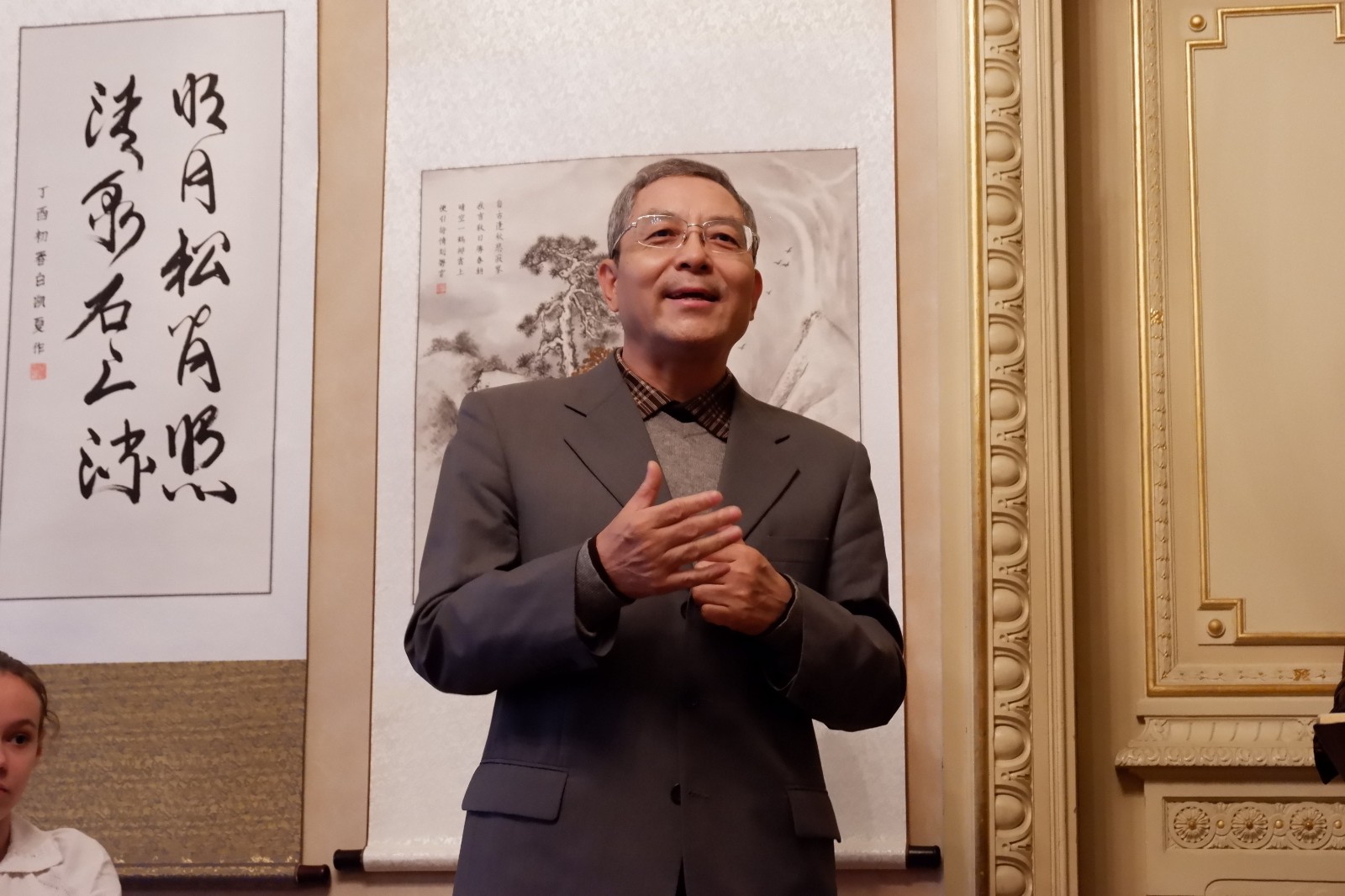 Professor Shang Quanyu gives a speech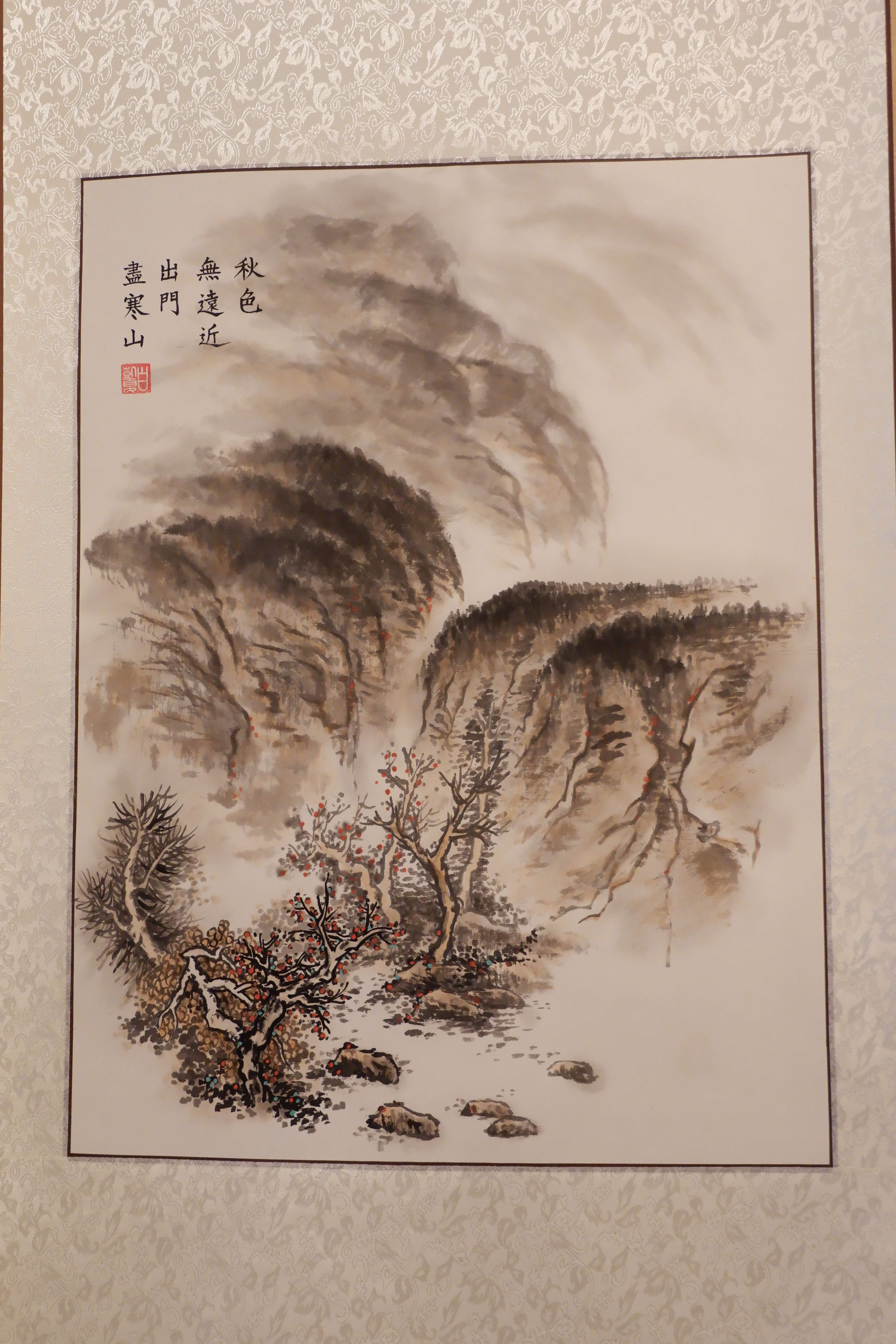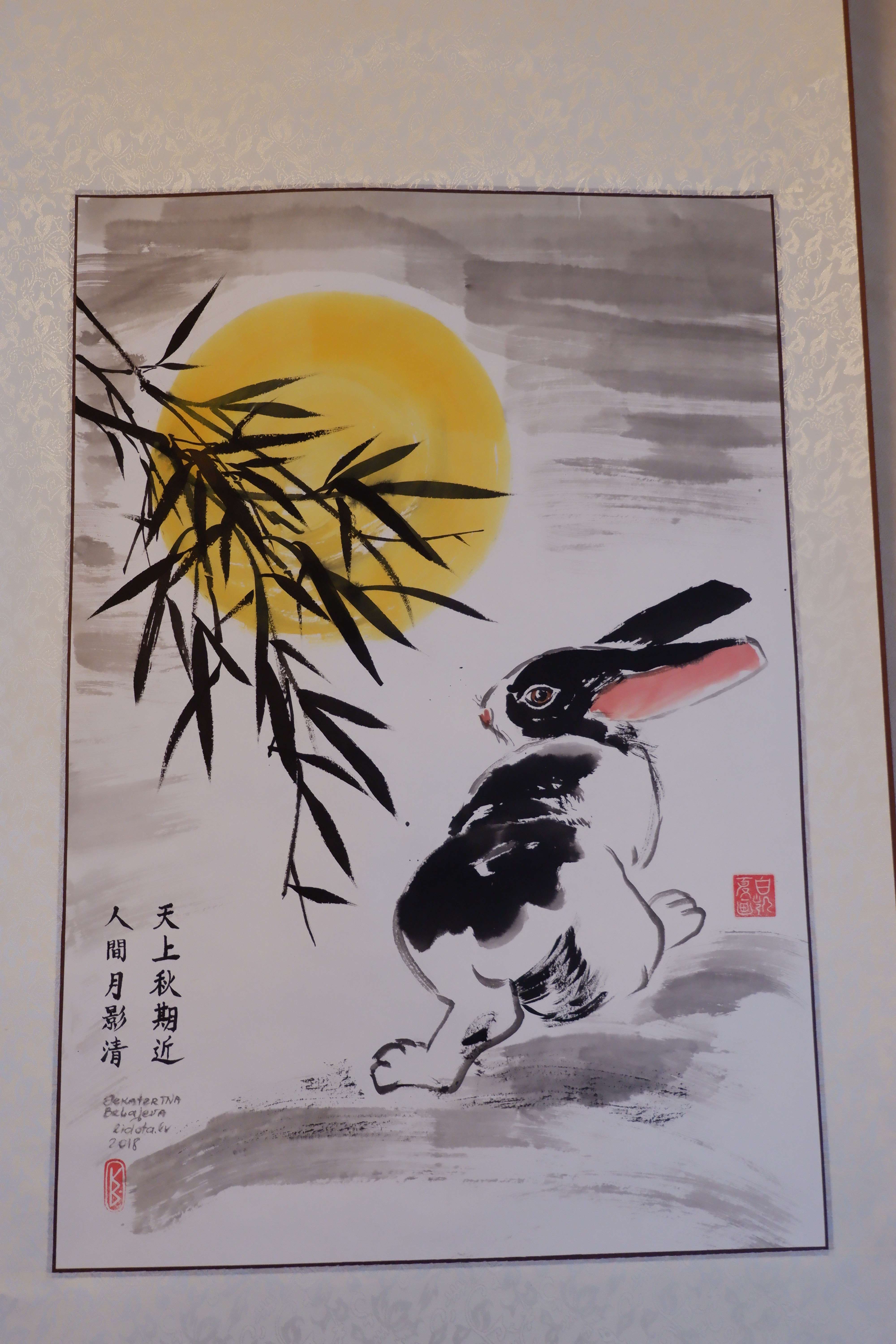 Works displayed at the exhibition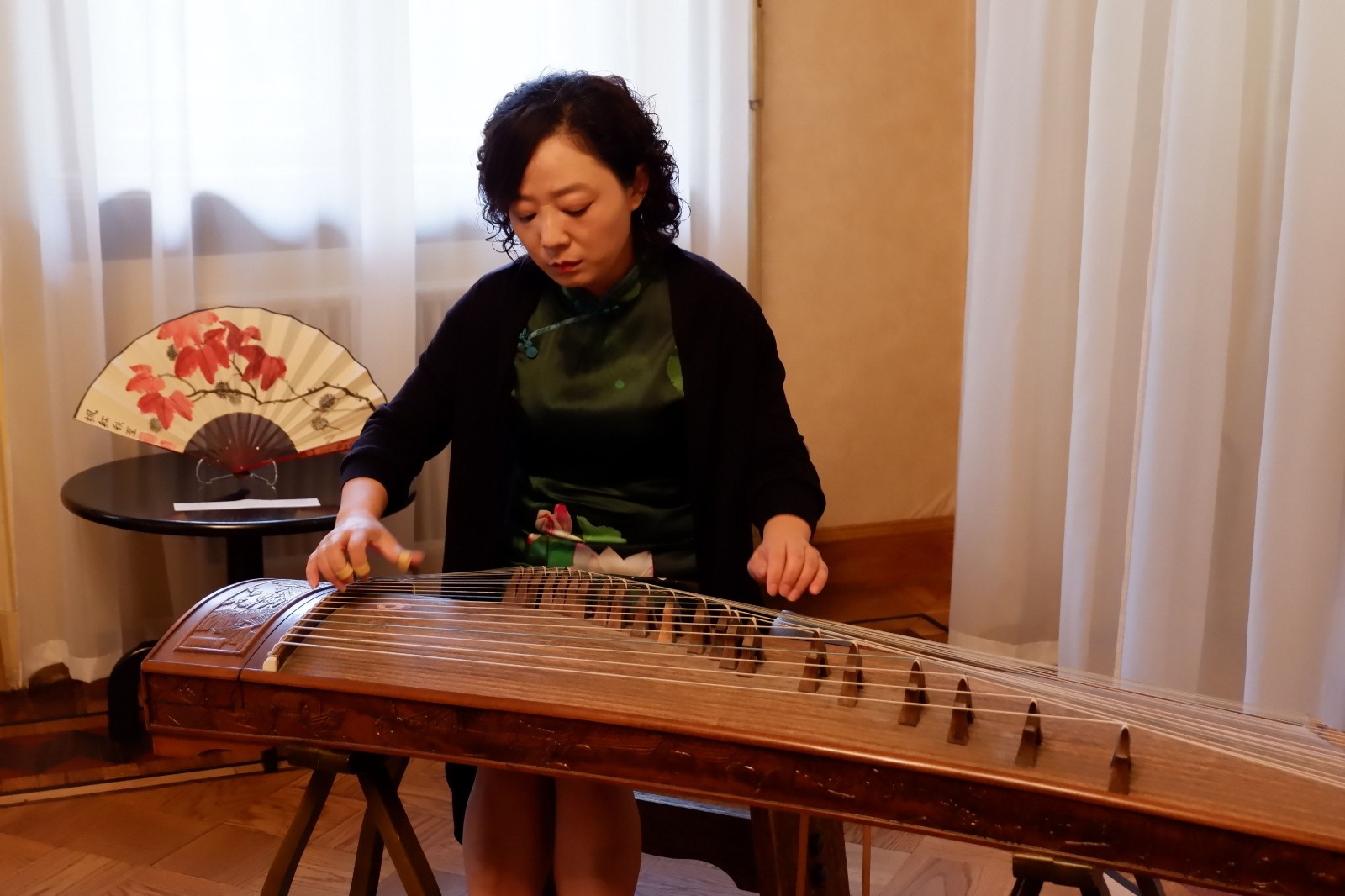 Performance of Chinese classical instrument Gu Zheng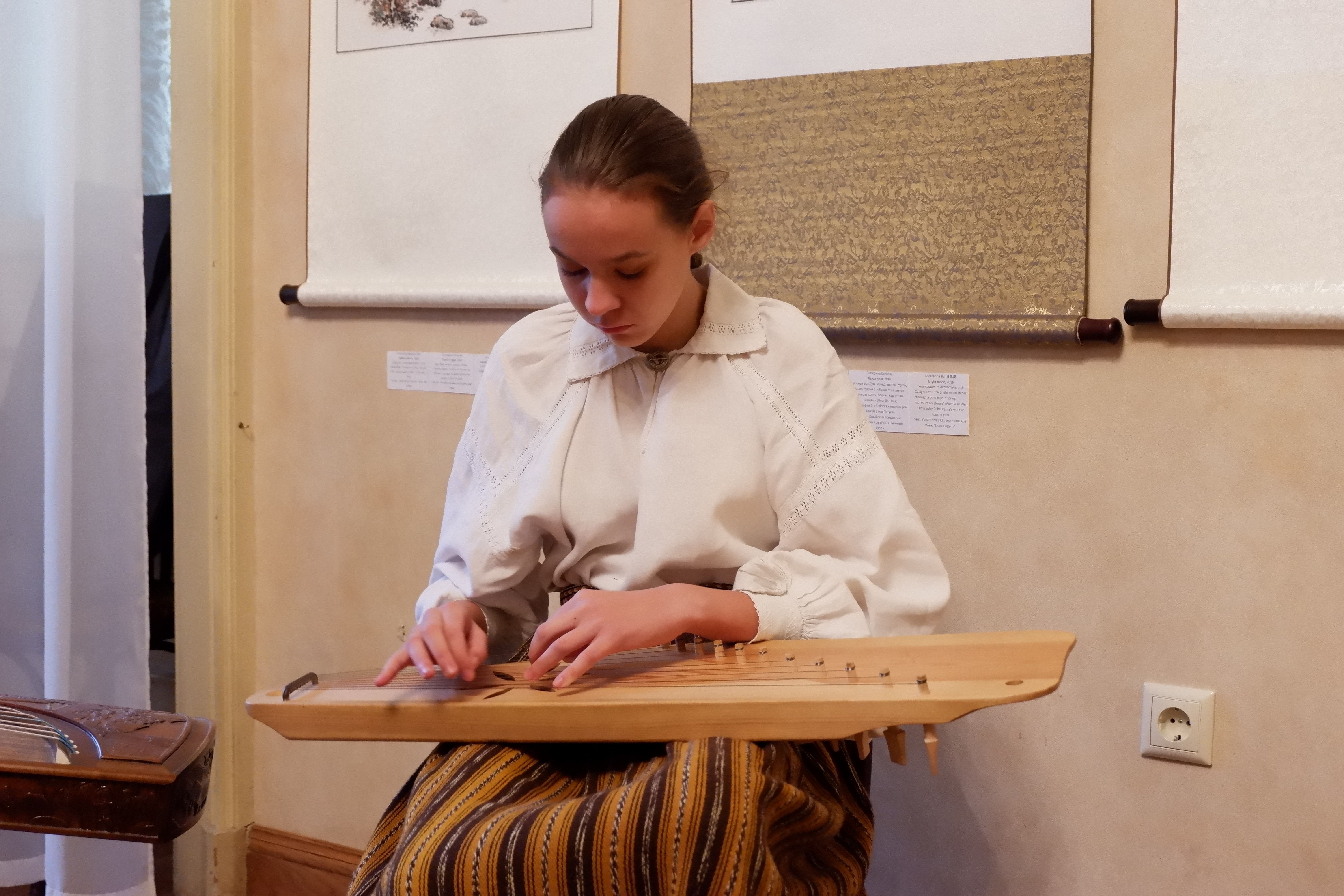 Latvian traditional instrument being played during the event
The cultural activity series not only further students' understanding of China, but strengthen the emotional bonding between the students and China. Beyond Chinese classes, local sinophiles in Latvia also showed their love to China in their own ways.

---
Translated by Zhou Meiyan
Proofread by Edwin Baak
Edited and reviewed by Li Jianru
What to read next: