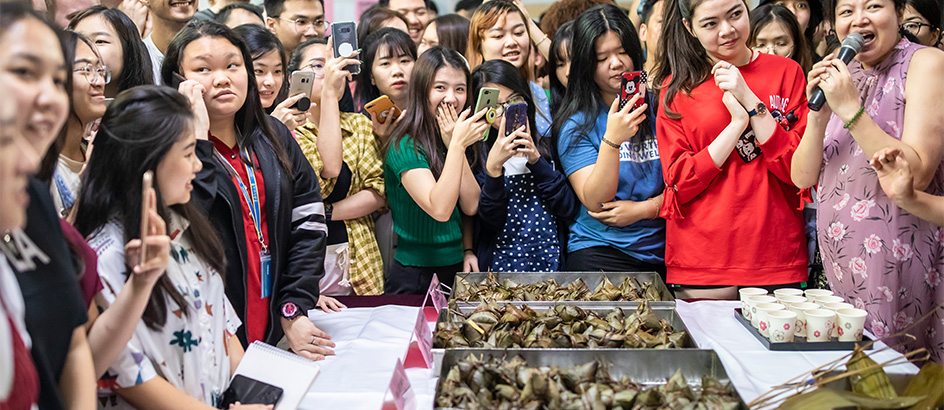 2019-06-13 09:59:43
By SCNU
hits
On June 6, students and staff from the College of International Culture gathered at the Tianjiabing Building in celebration of the coming Dragon Boat Festival. Over 450 rice dumplings of various tastes are served for the international students to savour.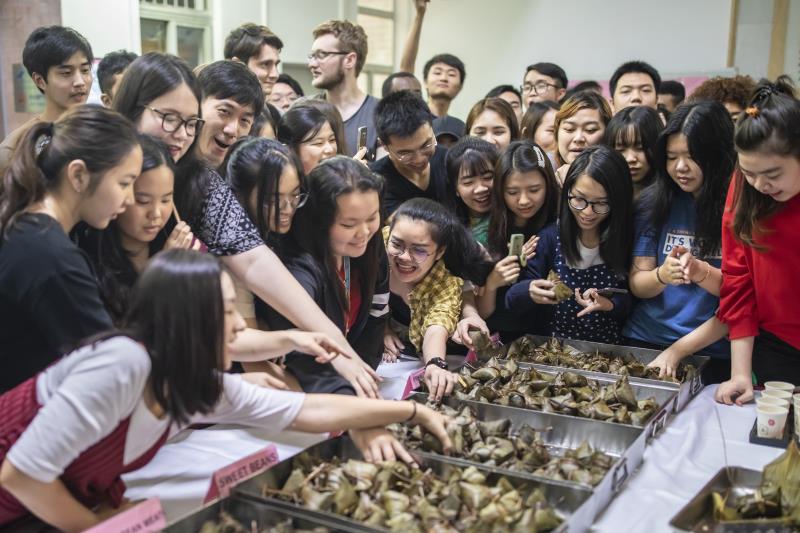 At the opening of the celebration, Zuo Pengjun, dean of the College of International Culture, extended his dragon boat festival greetings to all students participating in the event. Then, the chef of the Taoyuan canteen showed the process of making rice dumplings or zongzi. Besides, origin and history of Dragon Boat Festival were introduced. Lastly, faculty leaders including the secretary of the School Liu Ling and the dean Professor Zuo Pengjun took a picture with some international students.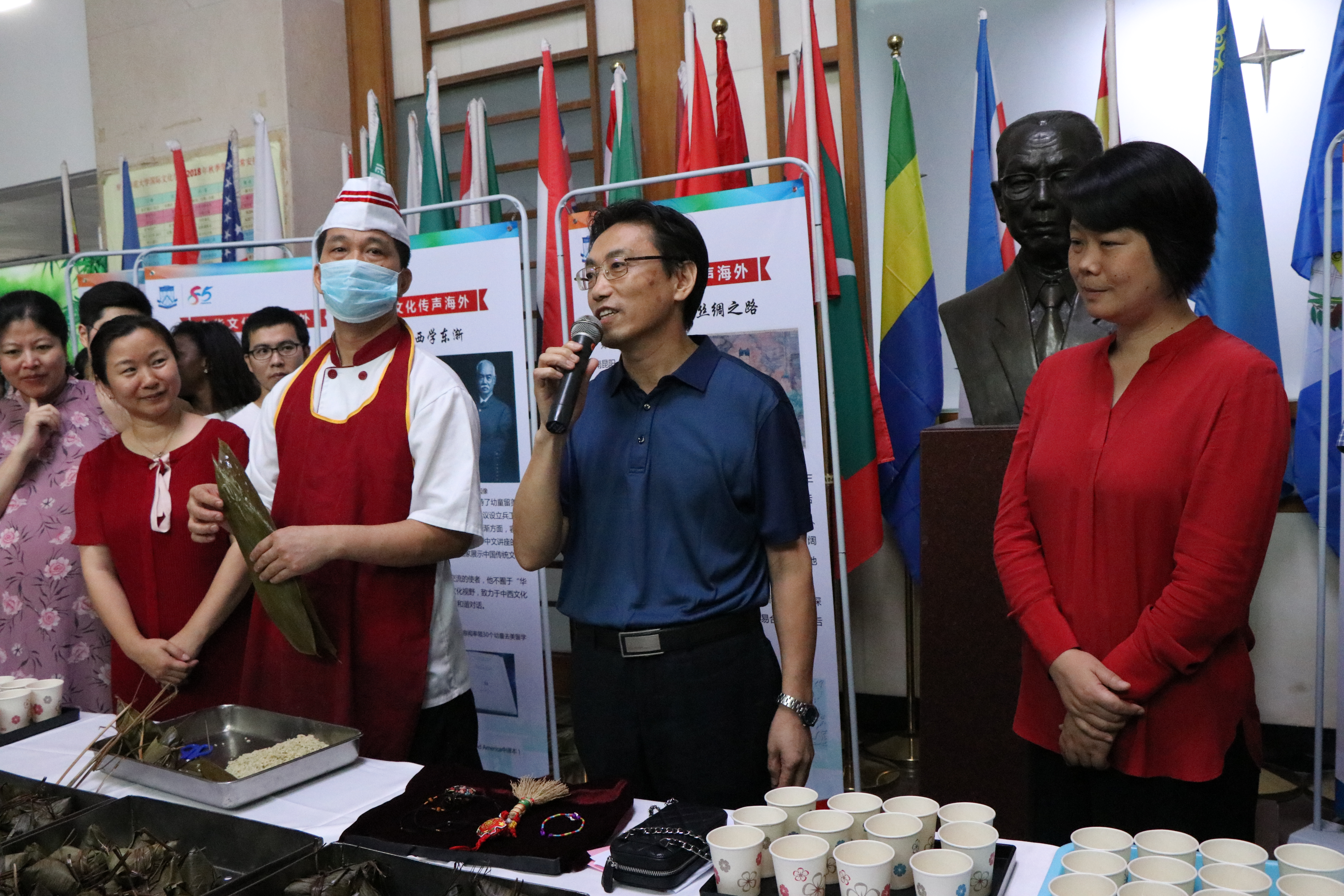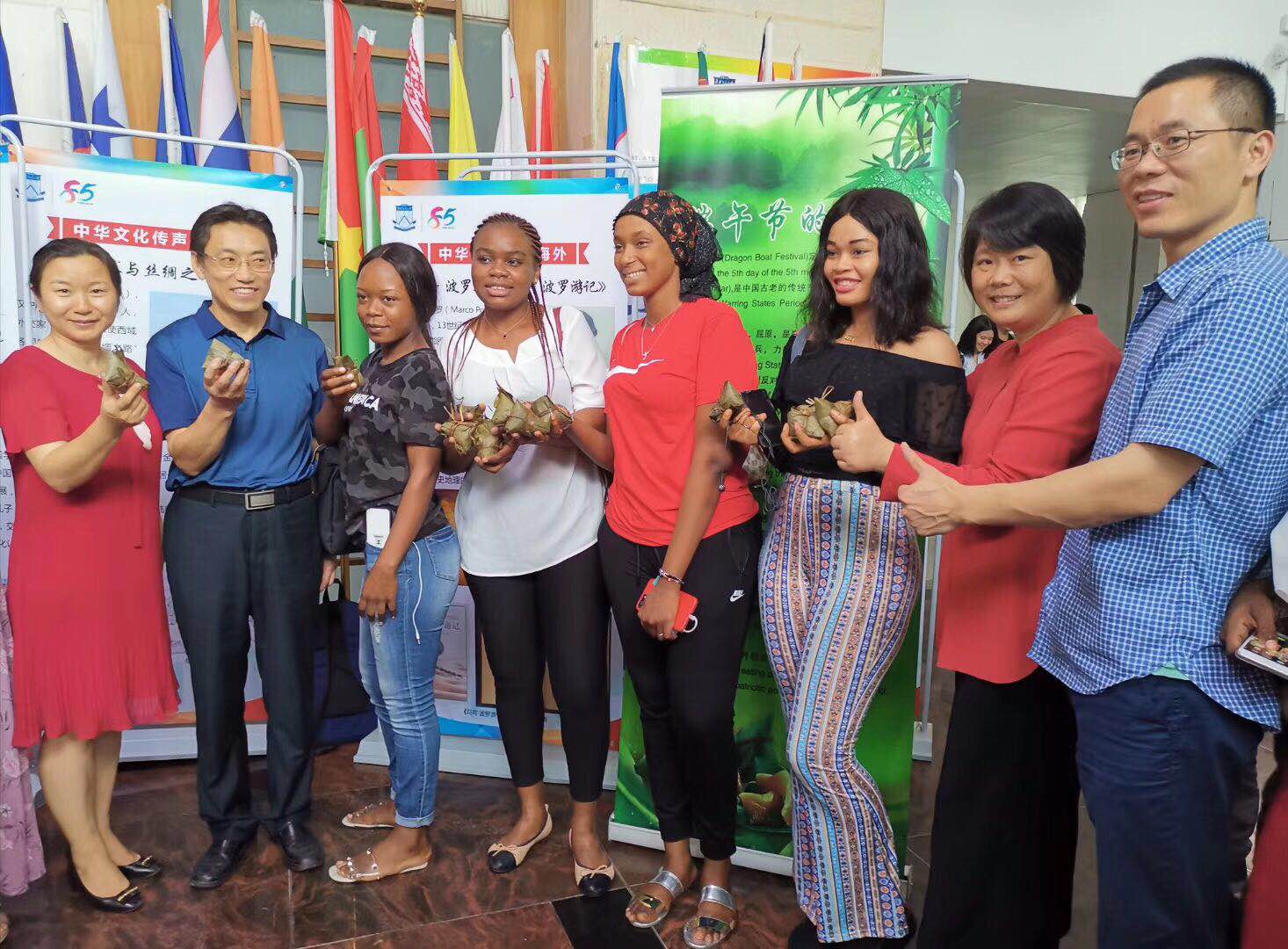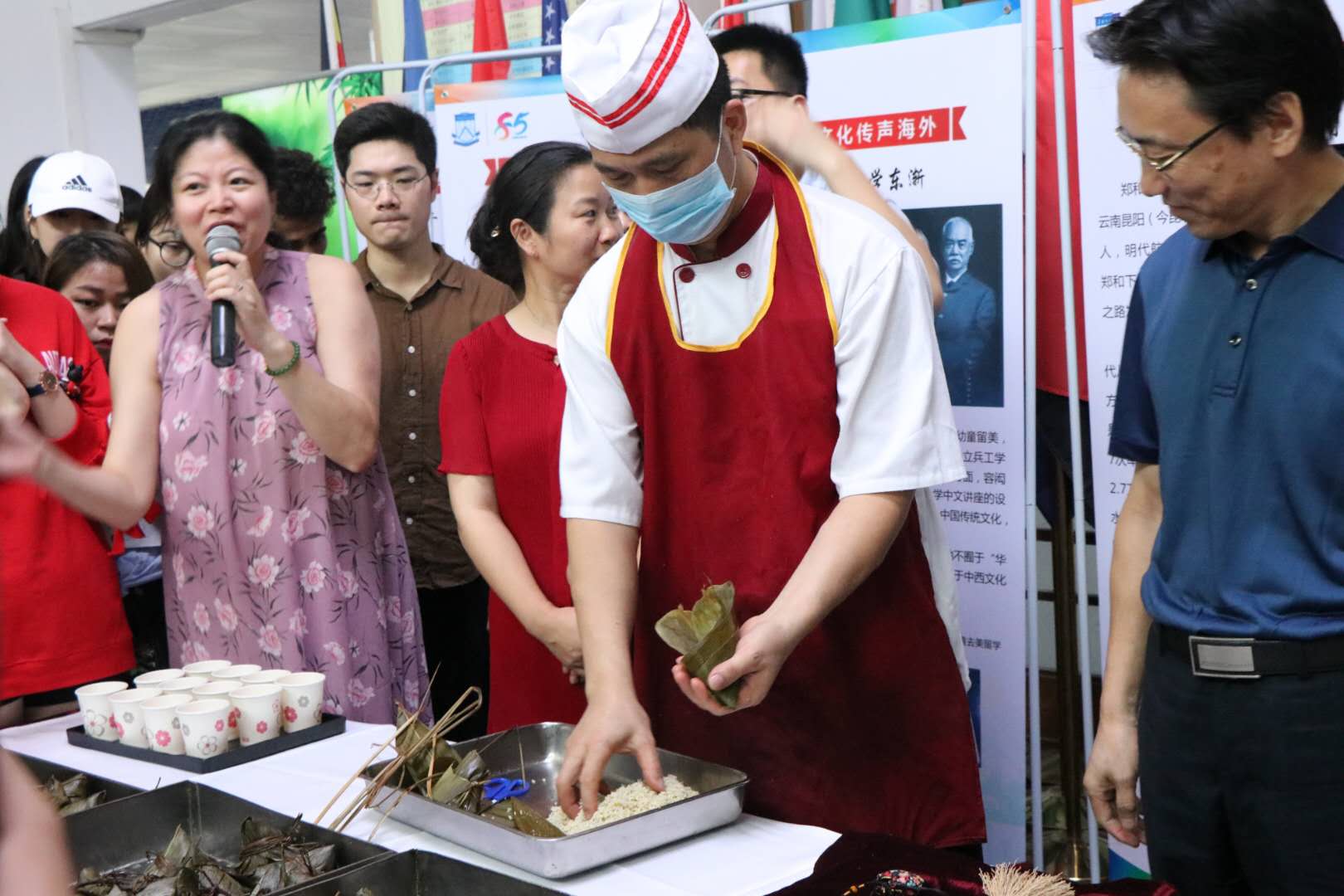 Anna, one of the foreign students who comes from Europe, said that the Dragon Boat Festival was a new and exciting experience for her, as it isn't celebrated in her country. "I hope we can enjoy more activities like this in the future, it' s always good to try something new," she said.
Jeems, a Congolese student, said excitedly, "I really enjoy this activity. The rice dumplings are delicious, I like them very much!" It was his second time to take part in this kind of activity around the Dragon Boat Festival. "Last year, we ate bread and drank coffee and tea, but this time we get the chance to taste zongzi, that's great" he said in fluent Chinese.
Egor, a student from Ukrain, with a rice dumpling in his hand said, "It's an interesting activity. It is my first time to eat rice dumplings. In my country, we don't have this kind of food and I am really interested to know how to make it.He said he had eaten a zongzi with bean filling, and liked it, but would really like to try zongzi with meat filling, guessing those to be more delicious."He also added that in the future he would take part in more activities like this, which are interesting and meaningful.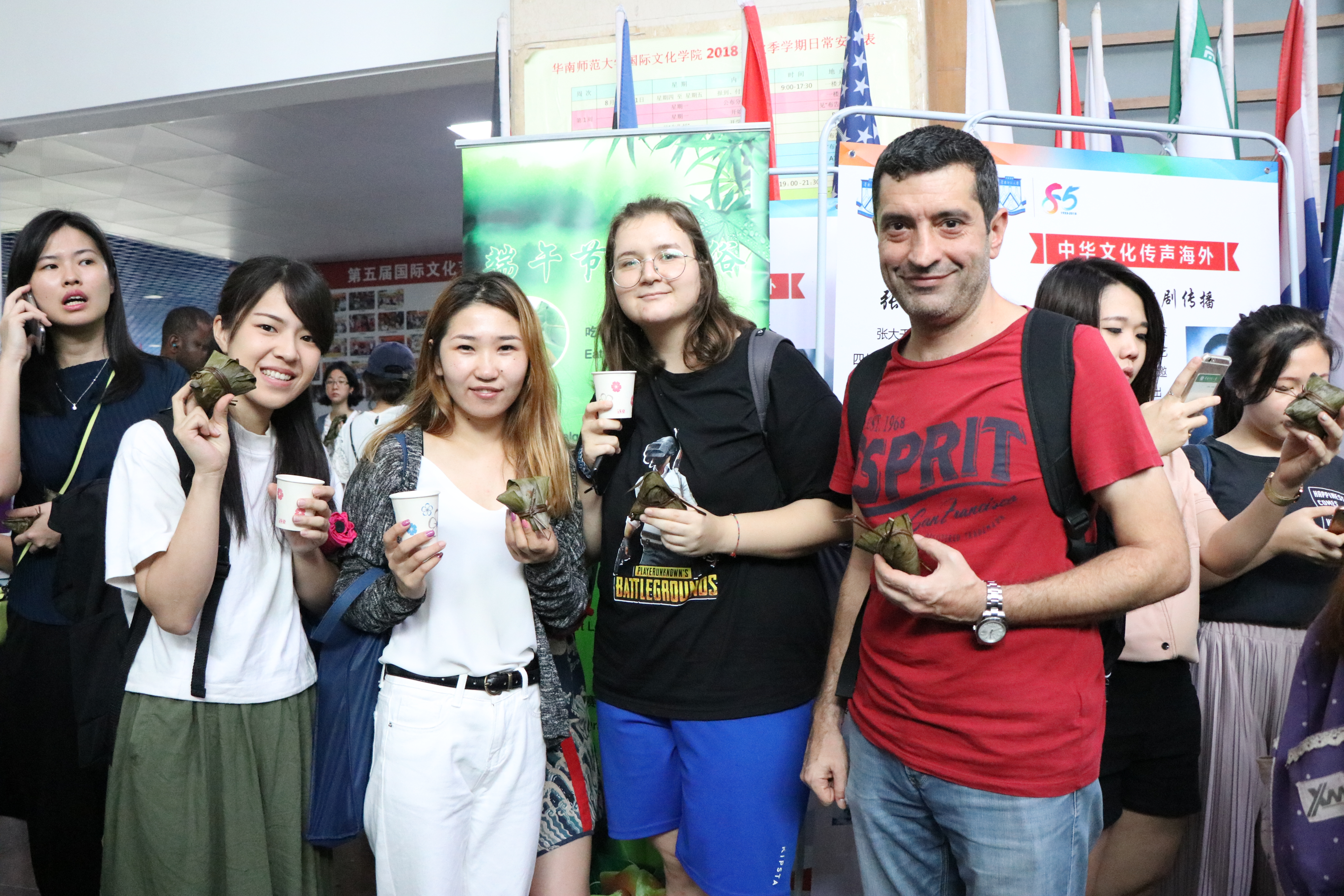 Zhang Qian, the director of the graduate office of the School highly appreciated the activity, saying that it not only brought foreign students together, sharing a sense of belonging, but also helped them learn more about traditional Chinese culture. "We wish our international students could better understand the sense of 'family-country' in the traditional Chinese sense and get more involved in the Chinese life style from different aspects," Zhang said.
---
Source from the College of International Culture
Written by Chen Huiqing, Tan Yanping
Proofread by Edwin Baak
Reviewed by Li Jianru
What to read next: