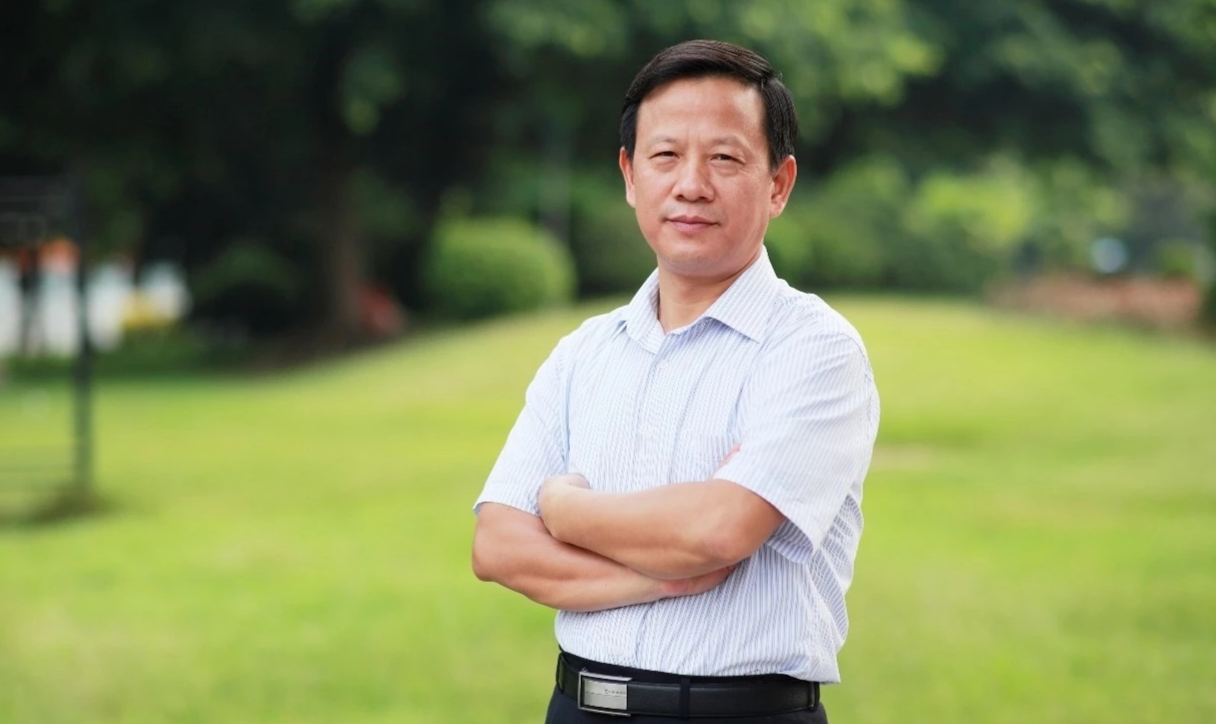 Chen Jinlong, dean of the School of Marxism of South China Normal University, has devoted a life time to the study of the development of Marxism in China and the history of Communist Party of China for 34 years. He leads the discipline of Marxist theory at SCNU which ranks in the top 5% among colleges and universities nationwide with productive achievements.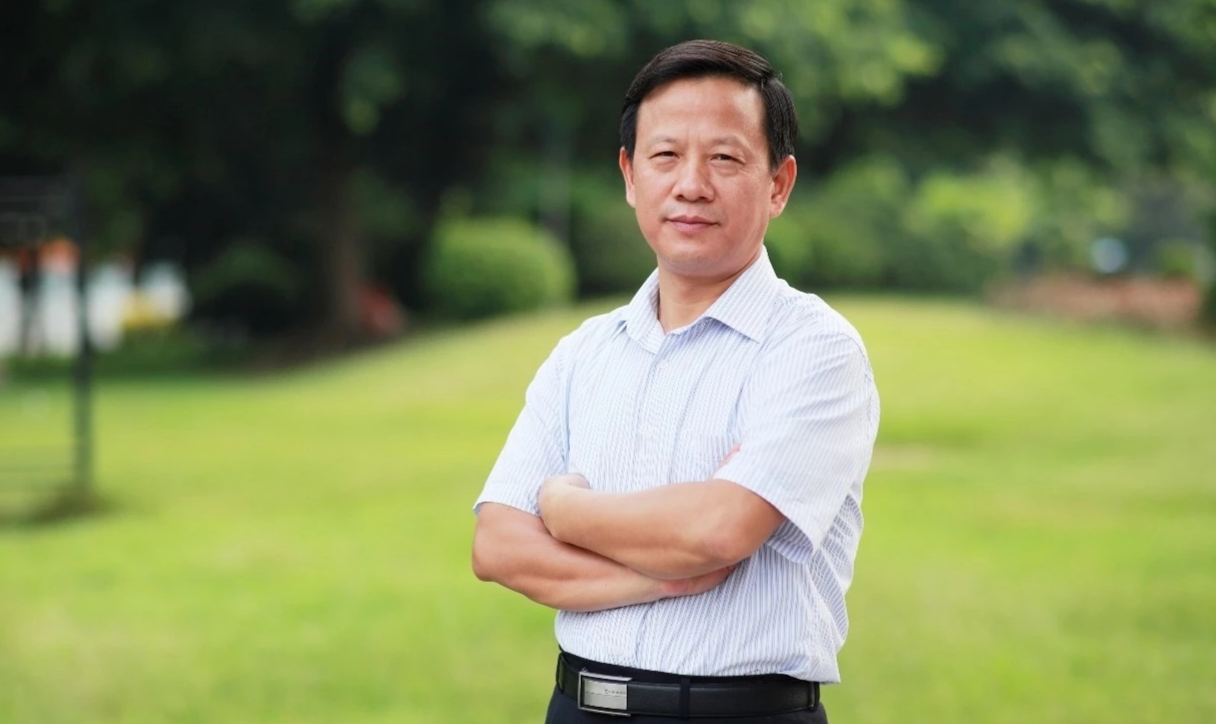 At the same time, he is an aspiring teacher and a successful educator, awarded the honorable title of "National Education System Advanced Worker". To get to know more about such a prominent figure, we begin with the much-told story about his experience of pursuing a doctoral degree at the time when he was a professor and doctoral tutor.

"To instruct doctors at universities, I should become a doctor first."
In 1981, Chen Jinlong was admitted to Hunan Normal University in central China's Hunan province, majoring in ideological and political education. After taking his bachelor's degree he continued his studies in the History of the Communist Party of China at the same university and earned his master's degree. After that, he worked at his Alma Mater and became a teacher in the department of political sciences.
In 1994, he was introduced to work at SCNU at the invitation of a friend. Thanks to his dedication to teaching and research, he obtained the title of professor in 2001. It was in that year that he decided to pursue his doctoral degree. At that time, it was rare for a person who already had a doctoral supervisor qualification to study for a doctoral degree in the education sector, but Chen was determined to do so.
"To instruct doctoral students, I need to be a doctor first," he said. Times were changing. In the 1980s, there were few masters and hardly any doctors in any major in China. But it is different now. The number of doctoral students throughout the whole country exceeds 100,000 every year. "If I don't study more, it will be difficult for me to keep abreast of times and I will be easily left behind."
Later he enrolled in the major of Chinese Modern History at Sun Yat-sen University. For Chen, this has been a right decision. Driven by the belief of keeping up with times, he took the opportunity of continuous education to force himself to learn more. He didn't want to stop at some point. He then finished his whole student career pushed forward by a sense of crisis and ambition.
A committed and responsible teacher
Chen has been committed to teaching and research in higher learning institutions since he graduated. In the 1990s, being a teacher at university was an unstable job, and some lecturers left their posts and chose to engage in business. However, Chen was not shaken and still devoted himself to teaching. He firmly positioned himself as a teacher as he thinks it "a great comfort for teachers to cultivate talents and pass on their study methods".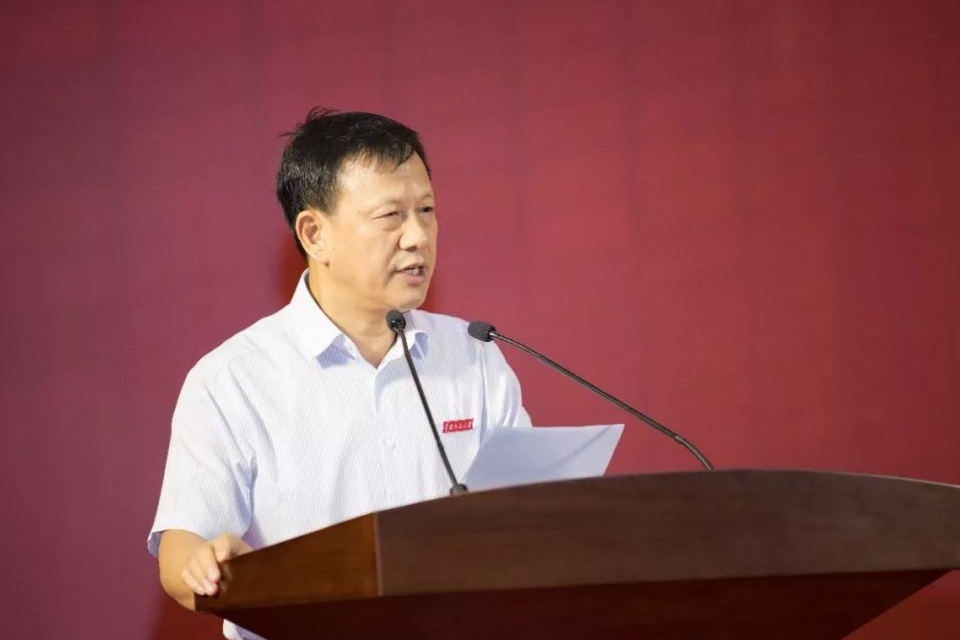 As a professor, Chen Jinlong insists on giving classes to undergraduate students. "For undergraduates, ideological and political theory classes are very necessary," he stresses. He has his own approach on how to teach classes on political theory effectively. His lectures are in-depth, and enable to provoke thinking about the future development of oneself and society, connecting history with reality. Therefore, the courses he offers are very popular among students.
During Chen's Ph.D. studies, his tutor Professor Lin Jiayou's teaching method had a great influence on him, as Lin would give him plenty of free space to choose the topic of his thesis. Chen said that he gained a great deal of insight from that: Instruct students to ask questions, find problems, and let students become the master of learning.
Graduate students can also find inspiration for academic research from Chen Jinlong's class. Huang Yue, a graduate student who once took Chen Jinlong's class on selected original readings, recalls how Chen would go so far as to read paragraph by paragraph and explained to students when he taught the New Democratic Theory of Mao Zedong's Selected Works. "This teaching method left a deep impression on me and all my classmates."
"He owns an organic combination of the good qualities of an Eastern and Western academic mentor," his colleague Professor Zhou Jianwei says. What makes Zhou appreciate Chen most is that he not only cares for students, but also treats them equally, tolerantly and encouragingly.
Yang Liang, a doctoral student, still remembered the welcome meeting between faculty and students. Chen Jinlong invited the new students to his office to talk and gave them many important books when they left. "We feel extremely excited that the famous scholar we admire would do things like making tea for us. I think he is a very easy-going and courteous teacher."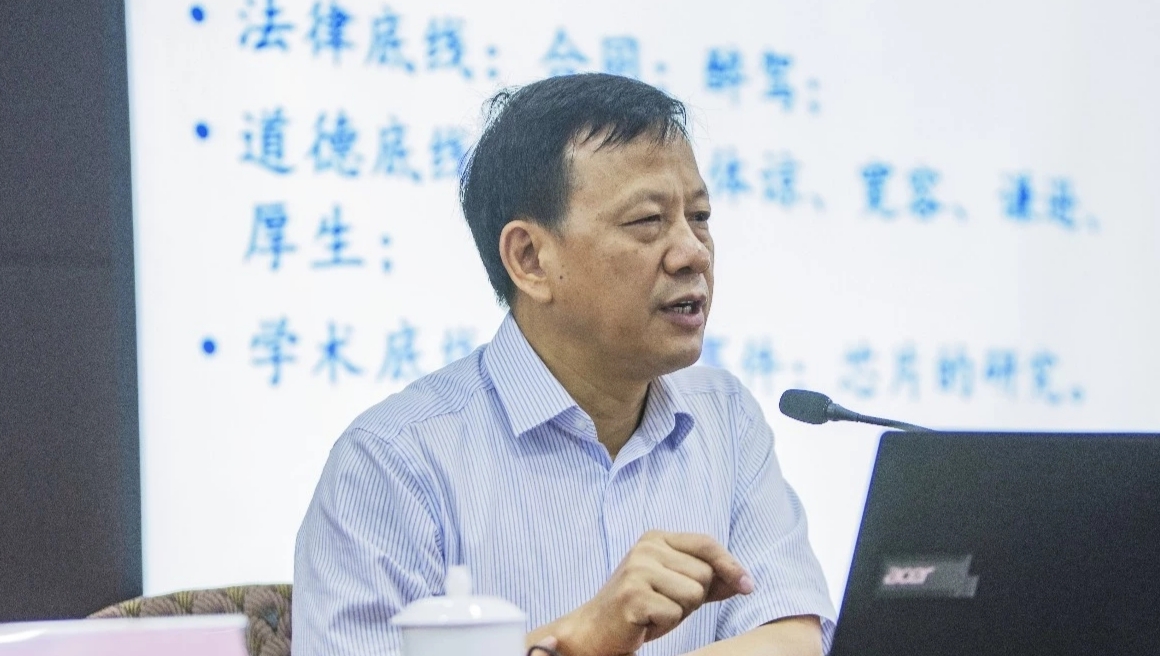 So far, 22 doctoral students under the tutorship of Chen Jinlong have obtained doctoral degrees, 9 have been promoted to professors, 8 have been awarded National Social Science Fund projects, and 1 has been granted a major research project by the Ministry of Education.

A leading academician in Marxist theory
"My interests are all focused on academic interests; I can't live without academic interests." Chen Jinlong is not only a lecturer, but also an academician. In 2006, Chen Jinlong, realizing that the history of the commemorative activities of the Communist Party of China had rarely been explored, drove the whole of academia to conduct research into the history of the CPC, and published his monograph "History of the Commemorative Activities of the Communist Party of China" in September 2017. The large time span and wide scope of his research brought lots of difficulties, but with his love for scientific research and the spirit of exploration, he finally completed this excellent work.
"Academic research requires persistence and adherence to a certain problem in order to form our own characteristics and bear fruit." Chen says. So far, he has published many high-quality academic papers in authoritative journals such as the Historical Studies and Marxist Studies and won several major national social science projects.
As dean of the school of Marxism, Chen has worked tirelessly on the development of the college. "He has put a lot into discipline development, and more importantly, his character and academic influence has brought intangible radiation and appeal to the college." Zhou Xian, secretary of the Party Committee of the School of Marxism, commented.
For many years, Chen Jinlong's life has been nothing more than work and study. "There have been no holidays, no weekends, no time for him to rest," Zhou adds.
Inspired by his tutor Prof. Lin, who still does academic work at the age of over 80, Chen says that research is a way of living, and he will keep moving forward.
---
Source from SCNU News Agency
Translated by Zou Shan, Wen Jie
Proofread by Edwin Baak
Edited by Li Jianru
What to read next: