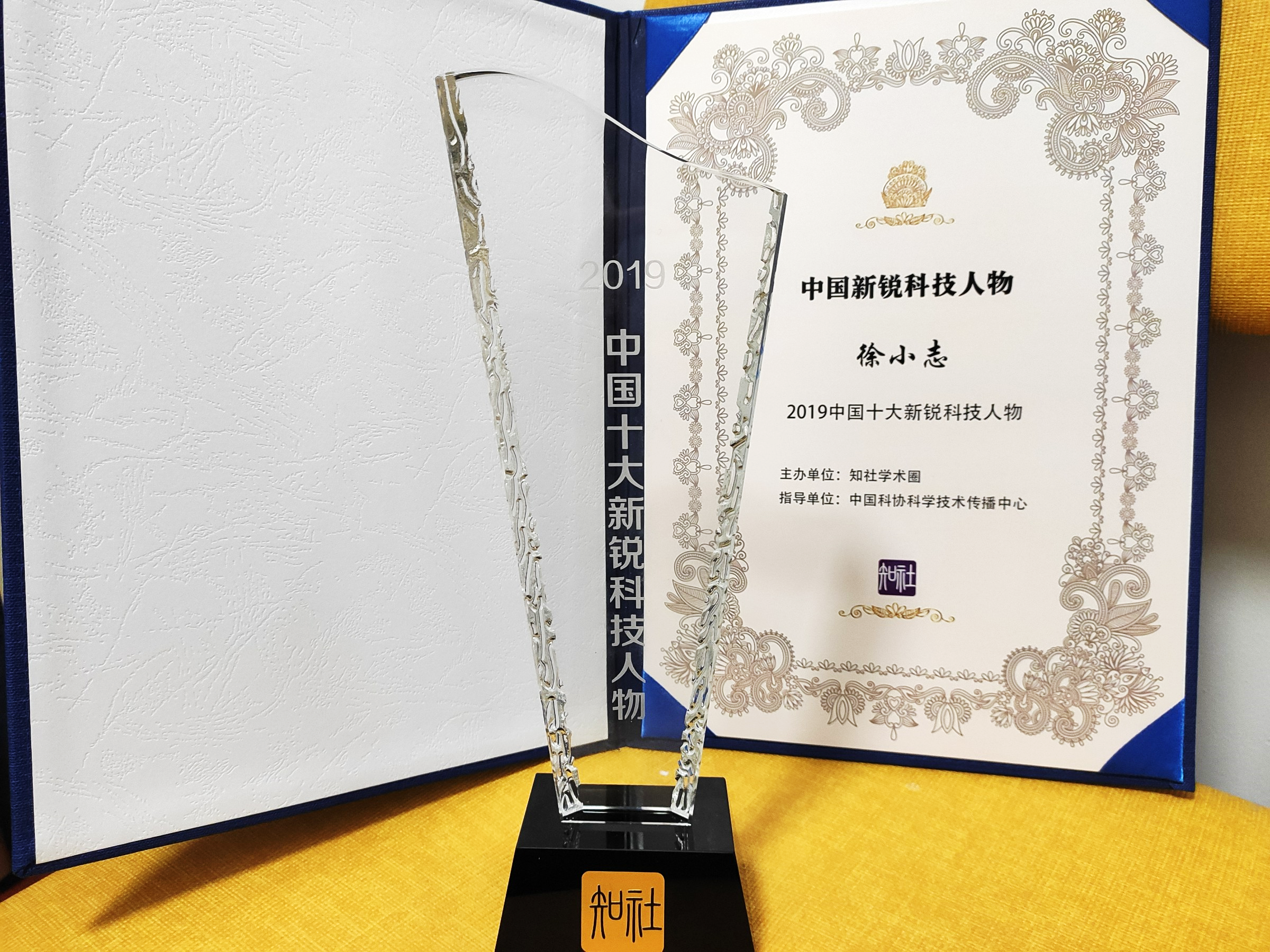 Recently Professor Xu Xiaozhi, a researcher attached to South China Normal University published new findings in Nature. This is the second time that a paper of his has been published in Nature.
Xu Xiaozhi joined the School of Physics and Telecommunication Engineering through the Youth Top-notch Talent Program in 2019. At the age of 29, he has already published 20 papers in international journals including Nature Nanotechnology, Nature Chemistry, and Advanced Materials, eleven of which have an Impact Factor greater than ten. He was also named one of China's Top-10 Emerging Technology Figures in 2019, during a forum held by the Science and Technology Communication Center of the China Association for Science and Technology.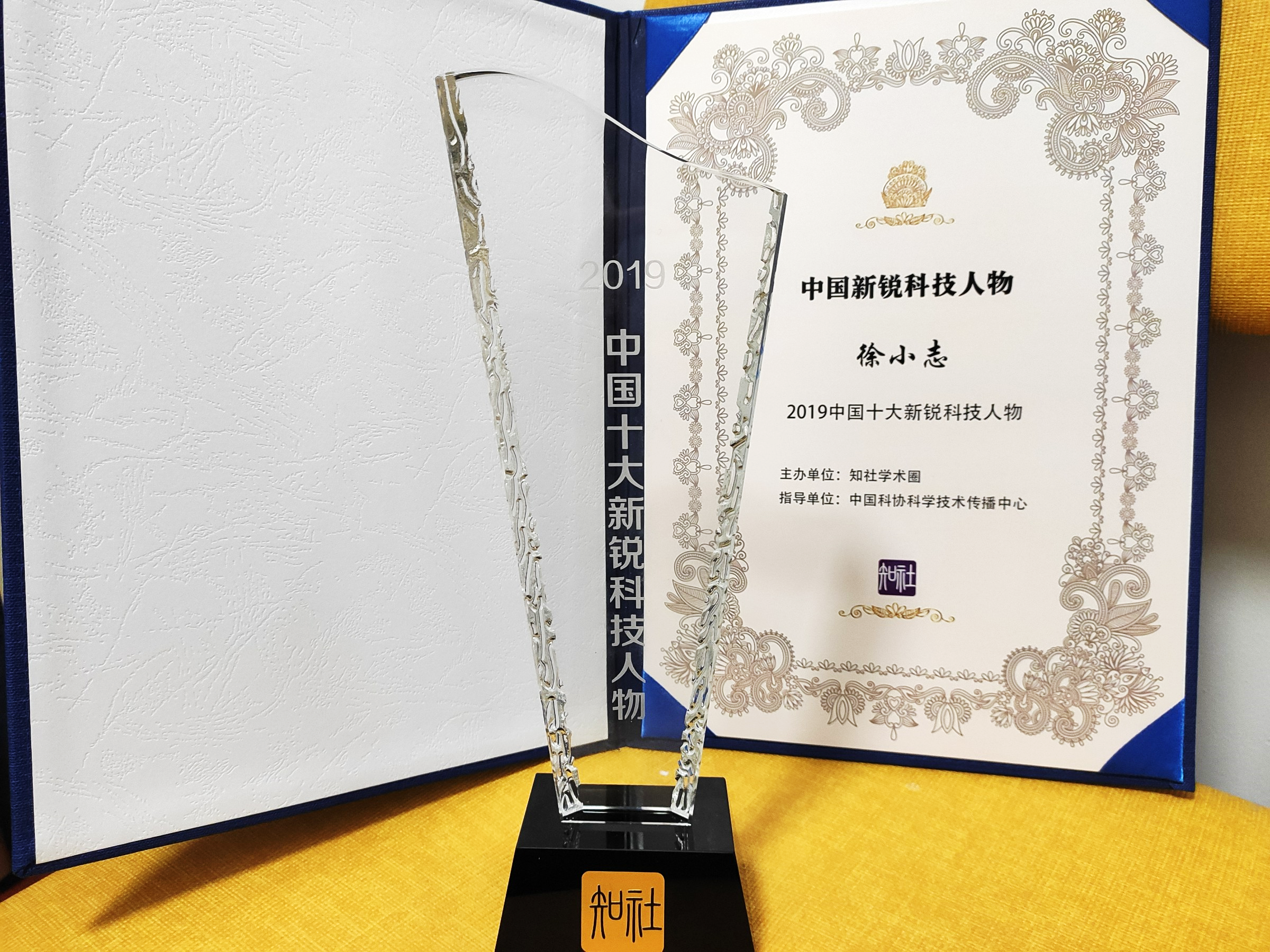 Certificates of China's Top 10 Emerging Technology Figures 2019
Focused on the study of single crystals
The development of two-dimensional (2D) materials has opened up possibilities for their application in electronics, optoelectronics and photovoltaics, because they can provide devices with smaller size, higher speed and additional functionalities compared with conventional silicon-based devices. The ability to grow large, high-quality single crystals for 2D components is essential for the industrial application of 2D devices.
However, the size of atom-layered hexagonal boron nitride (hBN), known as the best 2D insulator, is typically limited to less than one millimeter, mainly because of difficulties in the growth of such crystals. In view of this situation, Xu Xiaozhi and his team members have been working in this field for a long time.
In May 2019, Xu Xiaozhi, together with his team, made a breakthrough in their research, reporting the epitaxial growth of a 100-square-centimetre single-crystal hBN monolayer on a low-symmetry Cu (110) vicinal surface, obtained by annealing an industrial copper foil. "Our findings are expected to facilitate the wide application of 2D devices and lead to the epitaxial growth of broad non-centrosymmetric 2D materials to produce large single crystals," cited with a source from the paper published in Nature.
"Polycrystalline materials are like clothes with heavy surface stitching traces, while single-crystals are like a cloth with seamless stitching. The latter discovery costs less energy and greatly improves efficiency," Xu explains.
In addition to the fabrication of single-crystal boron nitride, he has also been involved in the research of other single-crystal materials, such as copper, graphene and transition metal sulfide compounds."We can understand the mechanism of the fabrication of single crystal boron nitride, so we can learn from it when fabricating materials with similar structures."
In his recent paper in Nature, Xu Xiaozhi furthers his study on single-crystal copper foils. The fabrication of A4-size single-crystal copper foil library has been reported for the first time, and more than 30 kinds of single-crystal copper foils have been obtained. It is worth mentioning that the method is universal and can be applied to the atomic manufacturing of other metals to promote the high-end application of single crystal metal foil in 5G communication, machinery manufacturing, construction industry and other fields.
"Ninety-nine percent is not enough for scientific research"
For Xu Xiaozhi, scientific research is never done overnight, and the closer it is to the end of the experiment, the more cautious he becomes. "Ninety-nine percent is not enough."
The research of single crystal boron nitride started in February 2017. Xu and his team took just over a month to fabricate the boron nitride. However, in order to thoroughly study the mechanism behind it, they spent more than two years and the research was finally end in July 2019.
"What we need is not just an experimental report, but a complete exposition of a scientific problem." The accomplishment of the fabrication meant they had done almost 99% of the research. But for the last one percent, they not only needed to complete the research on the mechanism and present it fully in the paper, but also put forward high requirements to the quality of the picture.
Xu remembers his mentor, researcher Liu Kaihui at Peking University, who often told him, "When you think that nobody can do better than you, you're done." It is easy to go from one percent to ninety-nine percent for scientific research, but it is a long way from ninety-nine percent to one hundred percent.
Take the production of the graphs in the publication for example. In order to make four graphs in one paper, Xu Xiaozhi and his team have worked on over 115 versions before they were finalized. The selection of the pictures, the lines' thickness, the font size and the color matching were adjusted repeatedly in order to make every picture as clear as possible.
"It's difficult to be 100% perfect in every work, but we strive to get close to achieve perfection every time. As long as we keep trying, we will succeed." Xu has been strict with himself all the time.
Pursued a doctoral degree at Peking University
Before coming to SCNU, Xu had been working at Peking University, where he graduated with a doctoral degree. Like most people, Xu Xiaozhi has worked very hard to be admitted to the Peking University.
As a freshman, Xu Xiaozhi spent most of his time to enjoy the free atmosphere of the college, which led to his low ranking in academic performance. Things changed in the second year, he happened to know that one of his senior fellows had been recommended to Peking University. Xu Xiaozhi was inspired very much at that time: "Postgraduate recommendation is not as hard as taking the postgraduate entrance exam. I also want to be recommended to Peking University."
"Once you set a goal, you should work towards it." There were no shortcuts to making up for lost work. Xu had to read the textbook again and again until he could remember the position of each knowledge point in the book before examinations.
Everything comes to him who waits. Through his persistent efforts, Xu's academic performance began to improve gradually, from 70 points in the first year to 90 points in the third. Eventually, his GPA was the first in the whole grade and he was finally recommended to be admitted to Peking University.
The key of success, Xu Xiaozhi believes, is due to a change of mindset. "Follow-through efforts are important, but only if you have a clear goal in mind so that you can firmly move forward on your plan." Xu emphasizes, "Especially for university students, they must have goals."
---
Trans-edited by Jiang Xiaohua
Proofread by Edwin Baak
Edited and reviewed by Li Jianru
What to read next: