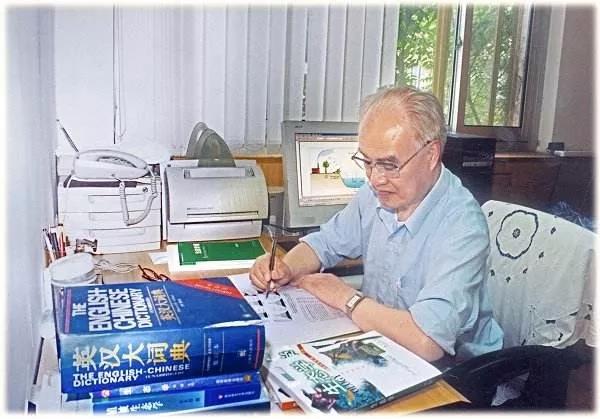 In February 2020, Sun Ruyong, academician of Chinese Academy of Sciences and professor at South China Normal University, passed away in Guangzhou at the age of 92. This article is especially written in commemoration of him as a great teacher and his contributions to ecology.
Being a pioneer in the physiological ecology of animals, Sun Ruyong devoted all his life to the research of ecology and the cause of education. He was elected as an academician of Chinese Academy of Sciences in 1993, and began his work as a professor at South China Normal University in 2002.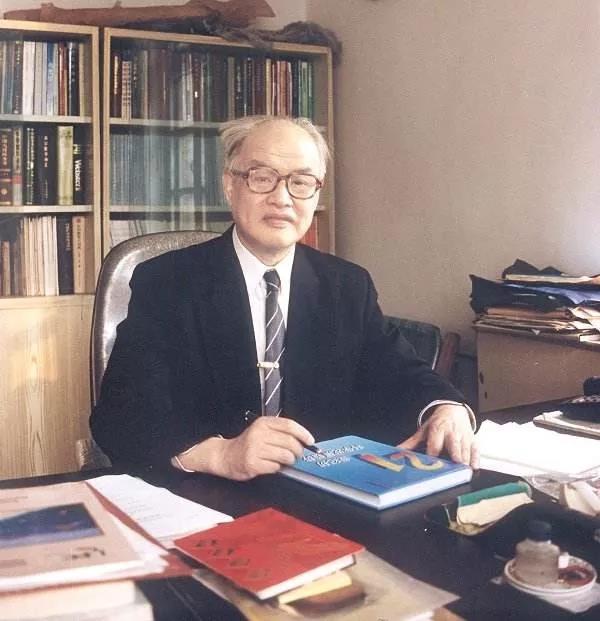 "I am not a genius, not even smart. My only advantage is that once I set goals, I never give up!" he said evaluating himself. It was such perseverance that made him overcome the hardships and difficulties of academic pursuit in ecology, yielding great achievements in this field.
Perseverance to ecology study---"Ecology is my life"
Born in June 12, 1927, Sun Ruyong faced many difficulties in his youth, as China was in a state of chaos at that time. He had been out of school several times, waiting for a chance to get back to school strenuously. Fortunately, with the aid of his music teacher, Li Pingzhi, he had the opportunity to continue his studies and finally he was admitted to the Biology Department of Beiping Normal University (now named Beijing Normal University) in 1947.
From 1954 to 1958, Sun Ruyong pursued graduate studies at the Department of Soil Biology at Moscow State University in the then-Soviet Union, where he combined field work and laboratory experiments, accumulating large masses of valuable data in a rigorous way over two years. It's said that the experimental data presented in his doctoral dissertation provided physiological evidence for geographical distribution of animals.
After completing his studies in Moscow, Sun Ruyong returned to China and then resolutely plunged into ecological research. In the 1960s, he introduced covariance analysis in the study of vertebrate ecology in China. In 1987, his magnum opus The Principles of Animal Ecology was published. The book caused a sensation at home and abroad, and was designated as the textbook for animal ecology by many domestic universities.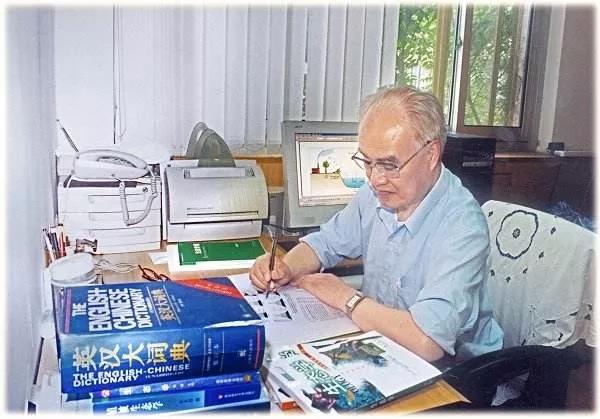 In 1993, Sun Ruyong was elected as an academician of Chinese Academy of Sciences. "Now I could go on working for what I love. Ecology is my life. I couldn't imagine my life without ecology and work," Sun said merrily.
Dedication to discipline building at SCNU
In 2002, in order to support the development of the ecological discipline in southern China, Sun Ruyong accepted the invitation of SCNU to work in Guangdong. As soon as he came to SCNU, he started carrying out research by evaluating the wetland ecosystem service value in Guangdong Province. Wetlands being praised as "the kidneys of the earth", the research on this topic was quite forward-looking at that time.
At the instigation of Sun Ruyong, the School of Life Sciences also established the Guangdong Provincial Key Laboratory for Healthy and Safe Aquaculture, which built an influential high-quality characteristic aquaculture seedling base in southern China and solved the practical problems of super organic aquaculture.
Sun Ruyong was a professor of the School of Life Sciences of SCNU, and former dean of the School of Life Sciences of SCNU for many years. He is remembered by many of his students as a dedicated teacher. Wang Anli, one of his students says, "Under the guidance of Sun Ruyong, the construction of the ecological discipline at SCNU has progressed by leaps and bounds."
Wu Shibao, another student of Sun Ruyong, recalls that when he first came to SCNU, it was Sun Ruyong who gave him great encouragement to persist in the research on pangolins and finally make achievements. At that time, Sun Ruyong told him: "This project is difficult, but it's of great significance. Since you have studied pangolins for more than ten years and laid some foundation, I encourage you not to give up!"
"If it had not been for the support from Professor Sun, I would have given up," says Wu, who is currently one of the Expert Group members of the Species Survival Commission for pangolins of the International Union for Conservation of Nature (IUCN). He attended various international symposiums on pangolin protection many times.
A highly respected master
Looking back on the years getting along with Professor Sun, Wu Shibao says that as a scholar, Professor Sun was rigorous and diligent; as a teacher, he was modest and generous. He treated different academic views with a tolerant attitude and never suppressed students using authority. "Mr. Sun is a great master in my mind," Wu says.
In Wang Anli's mind, Sun Ruyong is a "very rare" scientist. He encouraged students to surpass teachers and supported them to make innovations in new fields. At the same time, he would point out direction at the key points of their researches. "He has nurtured a large number of young people."
As the founder of ecological discipline, Sun Ruyong used to live a very simple life. According to a staff member, Mr. Sun always refused having first-class ticket booked for him by the organizer when he traveled to a conference. He opposed extravagance all the time though in his eighties.
In his spare time, Sun Ruyong would read books or newspapers, and occasionally played chess with other elderly professors. When he was at high school, Ruyong was deeply influenced by Li Pingzhi, his music teacher, so he also played the piano very well.
"Time is fleeting. Cherish only your young days!" Mr. Sun used to remind students so, and his legacy will live on forever.
---
Trans-edited by Zou Shan
Proofread by Edwin Baak
Reviewed by Li Jianru
What to read next: