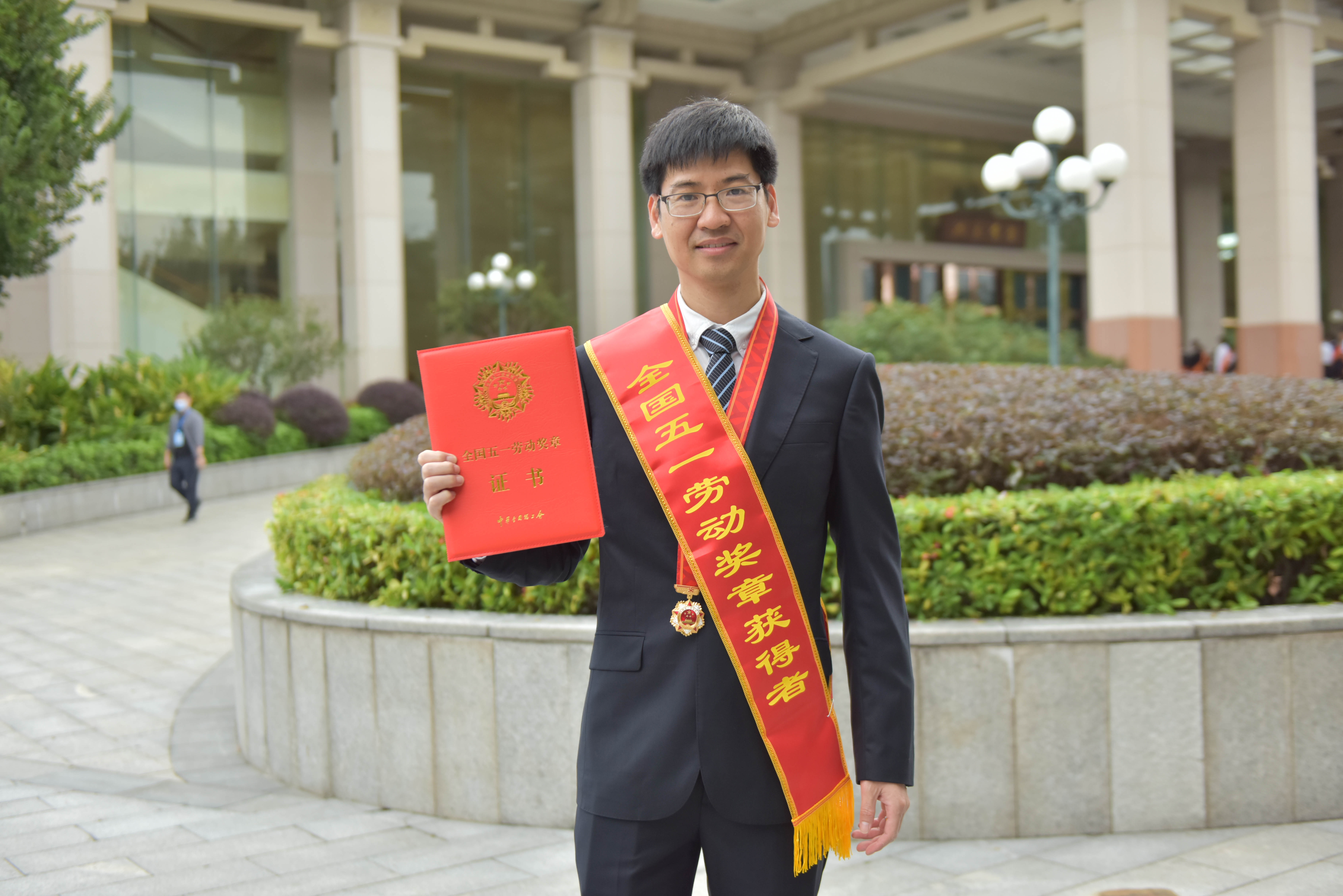 Zhao Gansen, a professor of the School of Computer Science of South China Normal University, has been awarded the 2021 National May 1 Labor Medal, according to an announcement of the All-China Federation of Trade Unions on April 27.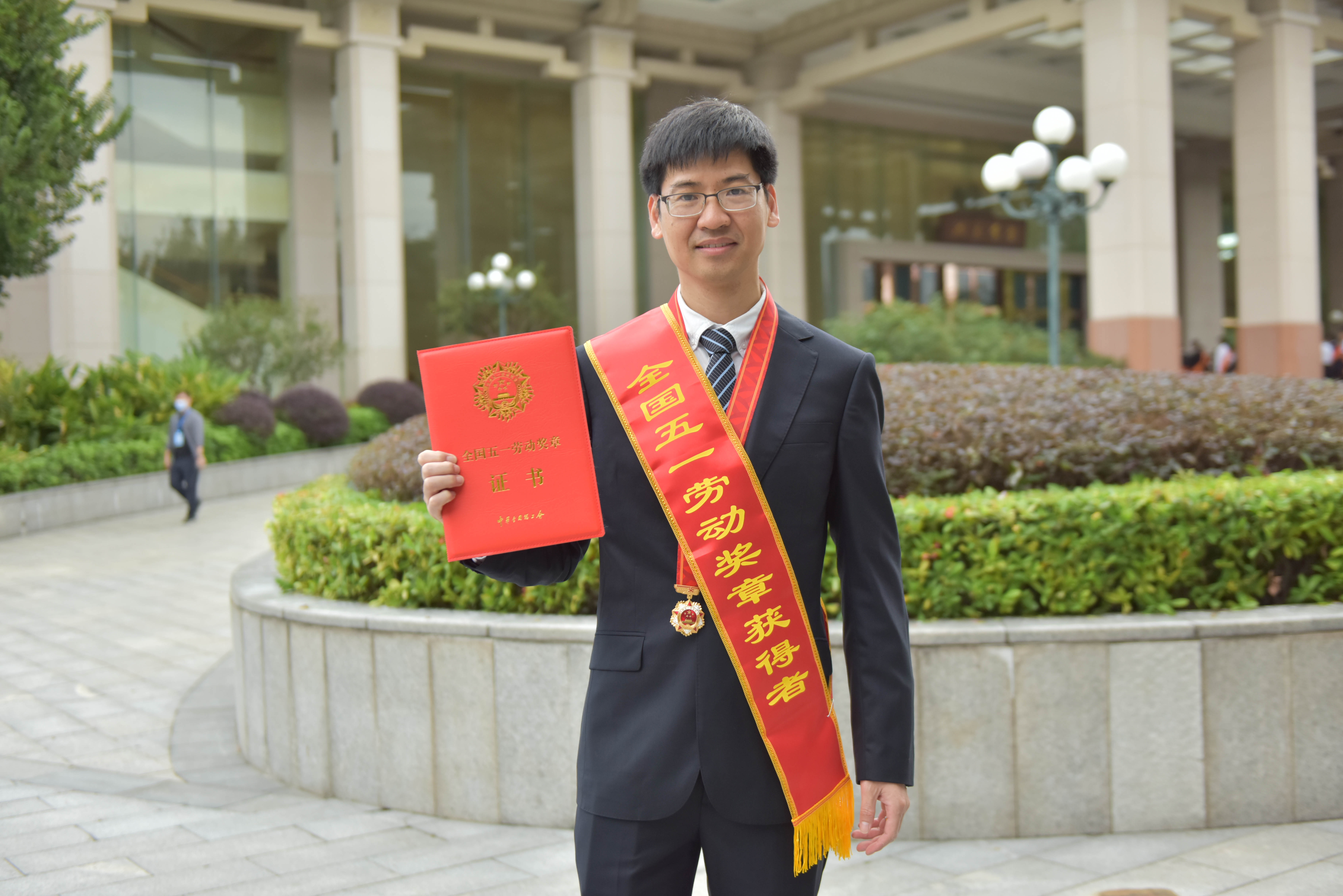 Zhao Gansen receives the National May Labor Day Medal.
This medal is a top honor in recognition of workers who have made remarkable contributions to economic development, education, or other fields in China. Only 1,197 individuals received the honor this year, and Professor Zhao is SCNU's only recipient of the medal. Born into a poor peasant family, Professor Zhao has transformed himself into a national model worker. How did he achieve that? You can find the answer in his stories.
Not a bystander in China's rise
Born in a poor farm family, Zhao grew up in a small village near Dongguan, in Guangdong province. Despite the hardships of rural life, he kept a tenacious spirit, especially when it came to study. He studied so hard that he was admitted to the computer major at Sun Yat-sen University through the national college entrance exam - the only college student from his village in several decades. Later, he furthered his study at Sun Yat-sen University and afterwards went to Kent University in England as a PhD student.
After graduation, he worked as a senior engineer for Oracle, participating in the research and development of the world's leading database and cloud computing platforms. His outstanding ability in research and development enabled him to have the best working conditions and generous remuneration in the company. Despite prospering abroad, Zhao still longed for his motherland. He remembered clearly how he felt when he watched a live broadcast with his foreign colleagues in 2007, when Chang'e-1 was launched. The foreign colleagues praised the achievement, but I felt lost because such a great thing had nothing to do with me, he recalled. "Although wearing a Western-style suit, my heart still belongs to China," he said. "If I would stay in Britain, the greatness of its future would not have anything to do with me".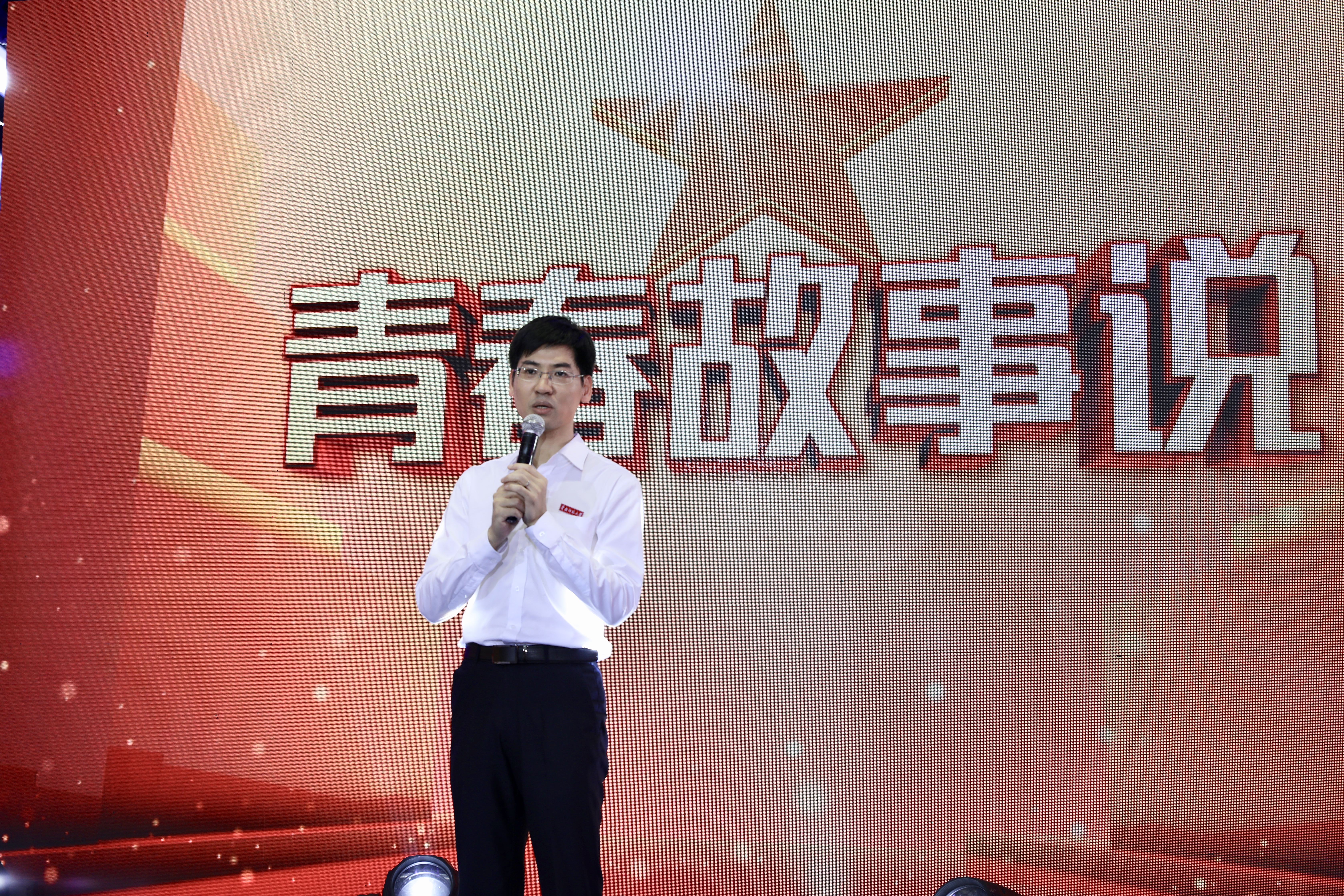 Zhao shares his story with students at a speaking contest.
Four months later he resigned from Oracle. His colleagues found it hard to imagine that Zhao had decided to return home without finding a job. What's more, Zhao refused the opportunity offered by Oracle to work at its Shenzhen branch. He returned to China and hoped to make his contribution in the field of information technology. Thus, he chose to be a college teacher as he was aware of the great impact of his scientific research achievements on social development.
"Not a bystander in the rise of the motherland," Southern Daily, a local official newspaper once used a whole page to report Zhao's deeds.
From zero to one
When the 30-year-old Zhao, returned to China from England, "cloud computing" was still a new concept. In South China, few people knew about it and did research on it. However, Zhao knew clearly that this was the frontier of scientific research and made it his main direction in the future.
Zhao was introduced to working at SCNU as a distinguished talent in 2010, when research into cloud computing was gradually becoming popular in China. At that time, Zhao and his team often worked until two or three in the morning. In Zhao's view, he and his team stood at the forefront at that time. Relying on years of preparation before the prevalence of cloud computing, he seized the opportunity. In 2013, he helped the research of cloud computing at SCNU realize the transformation from zero to one, and gained obvious advantages and achievements in this field.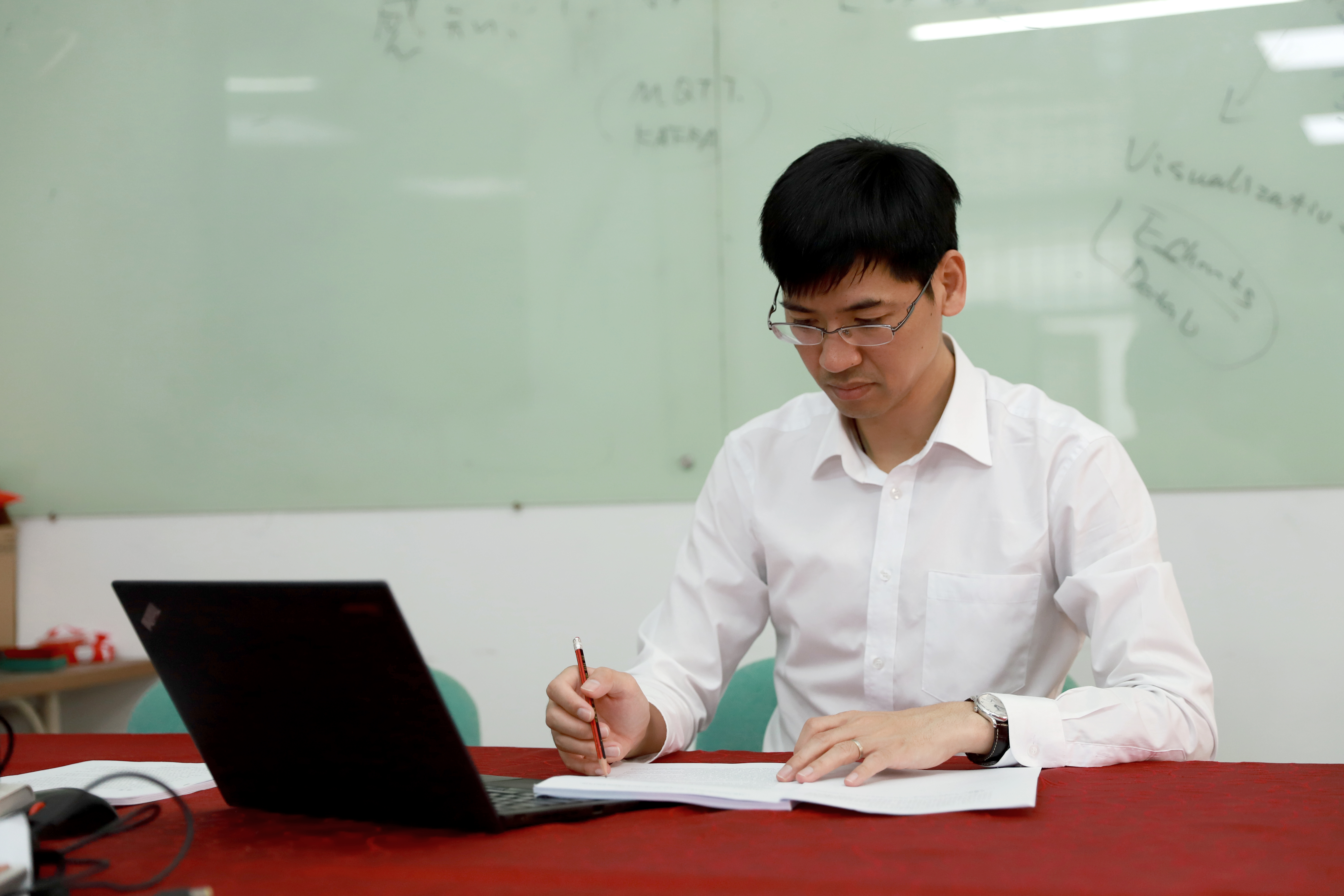 Zhao often works until two or three in the morning.
In 2019, Zhao helped the School of Computer Science to get its first research and development project in key areas of Guangdong Province with a project funding of 10 million yuan, which at the time was also the largest project since the establishment of the school.

These days, Zhao leads a team to achieve many key breakthroughs in cloud computing, big data and information security, ranking among the first phalanx in the domestic industry. SCNU's research on cloud computing has been ahead of other universities in South China, assisting many listed companies to complete the research and development of safe and controllable cloud computing products. The products incorporate the research findings of Zhao and his team.
Workaholics and perfectionists
Zhao once joked about himself: "Maybe it is related to my constellation (Virgo). I am a workaholic and a perfectionist." At the beginning of this year, an important paper submitted by Lin Chengchuang, a student of Zhao, was successfully published, and this is inseparable from the guidance of Zhao as a teacher. "Although other teachers in our team felt that it could be submitted, Zhao still "picked" on the paper," he said.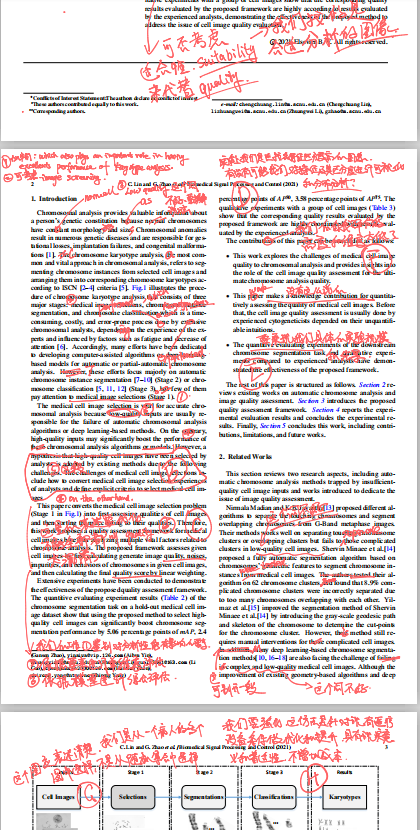 Zhao annotates his student's paper in detail.
Zhao, who considers himself a workaholic, also knows that being his students will be very busy and always under great pressure. He used to work in the laboratory every night for three weeks, and didn't leave until the gate was about to close. None of his students left early during those 3 weeks. In fact, although Zhao is strict, he is also loved by his students. Zhao at one time revised graduation theses of students every week, and in each case "The red marks were more than the black letters". To Zhao's surprise, this graduate student sent him a message saying: "Teacher, please hold on, I will stick to it."
As a teacher, Zhao often uses his private time to communicate with students about their study, work and life, and provides them with help. Especially when guiding their study, he may even forget his meals and stay up all night. Zhao's experience of studying abroad has profoundly influenced his teaching mode. He often encourages students to express their ideas, participate more and try more. At 8 o'clock every morning, Zhao will come to the laboratory and discuss the research problems with the students one by one like in an "outpatient clinic".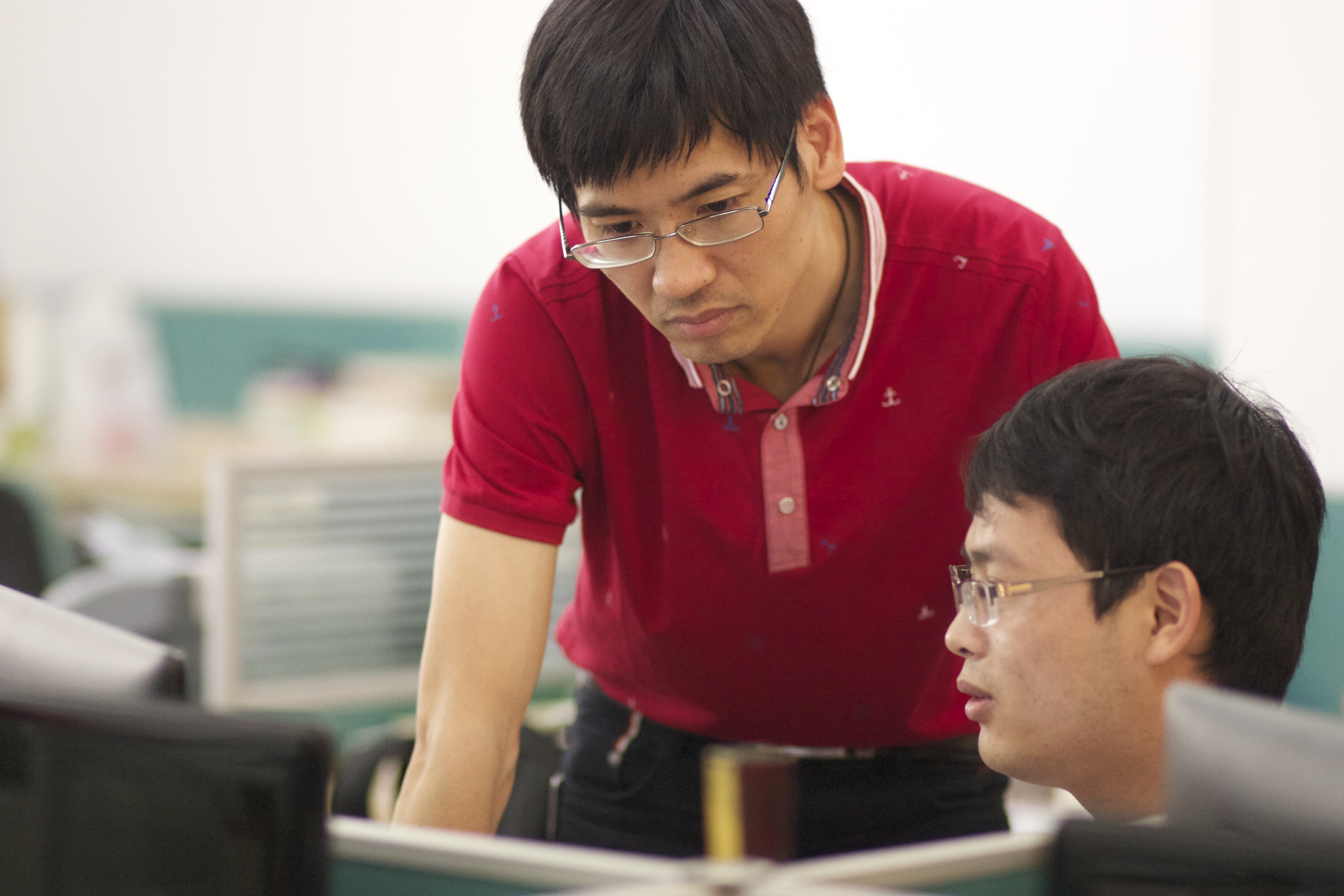 Zhao is discussing research problem with his student.
From the point of Zhang Qizhi, one of Zhao's colleagues, Zhao is seen as a "Shi Xiu" (a typical character from the Chinese classic story Water Margin who always try his best to work). Students and teachers are used to receiving Zhao's email or WeChat messages at two or three o'clock in the night, and it is common to discuss matters with Zhao until the early hours of the morning.
Zhang Qizhi said frankly that working with Zhao is actually a very happy thing, which can motivate him to keep growing. "Mr. Zhao's spirit of full commitment to his work has infected many colleagues around him. The atmosphere is positive."
In the eight years since he returned to China, he only took five or six hours off every day, worked more than 100 hours a week, and often worked overtime in the office until the early morning hours. Zhang said, "His daily work is very full. Sometimes he simply eats a little at noon and then immediately throws himself into the afternoon work."
Talking about being overburdened with work, Zhao smiles: "I clearly see the difference between China and other advanced countries, hoping to lead students to have breakthrough in core technologies and narrow the gap."
"Doing public welfare is like taking a bath"
"A man must have a sense of social responsibility and try his best to make contributions to society." This is what Zhao always says to his students. Zhao devotes himself to promoting science and technology public welfare. He says, "Doing public welfare is like taking a bath for me. I hope that I can use this process to keep myself a simple and friendly heart. "
Zhao pays attention to the socially disadvantaged groups. He once organized for relevant personnel to visit poor students in a remote mountainous area, and organized donations of school supplies; In addition, he also participates in an organization that pays attention to street wanderers, bringing food and clothes to homeless people every Wednesday night, and helping them find jobs; He also organizes trips for young people to go to the desert to participate in the planting and maintenance of sand-proof forests, assisting primary school students to study the technology of "sand keeps water", and won national patents.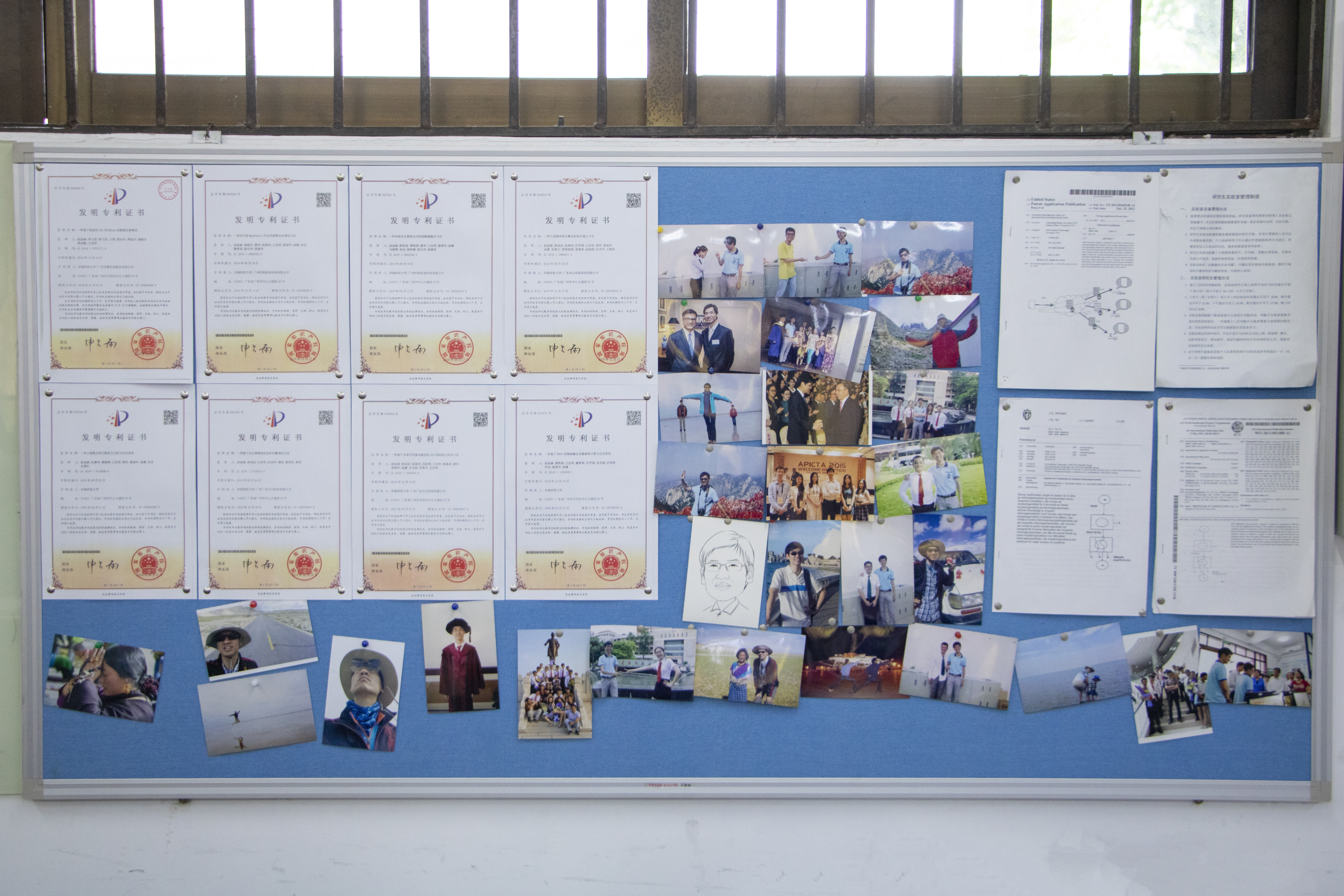 Exhibition wall of the achievements of Zhao and his team.
It is worth mentioning that during the Spring Festival of 2014, he successfully organized for more than 30 people to donate blood voluntarily to help a child with severe thalassemia, and ensured that he had enough blood supply during the stem cell transplantation, which was also reported by China Youth Daily.
Inspired by this, Zhao start to explore the way of combining science and technology with public welfare. He mobilized experts and scholars he knew to give lectures, and those who came to the lecture could enter for free as long as they proved that they had participated in public welfare. "This is a good thing, a way to make good use of our resources." Zhao explains.
In Zhao's view, every step of growth starts from scarcity, which is precisely the charm of growth. "We are going up step by step from the grassroots level. Our scientific research is also starting from scratch. This road is not easy, but the road is under your feet, you can pass it if you go, but you can't if you don't. I hope everyone will stick to their ideals and work hard." Zhao says.
---
Source from SCNU News Agency
Translated by Li Xingfeng
Proofread by Edwin Baak
Edited by Li Jianru
What to read next: