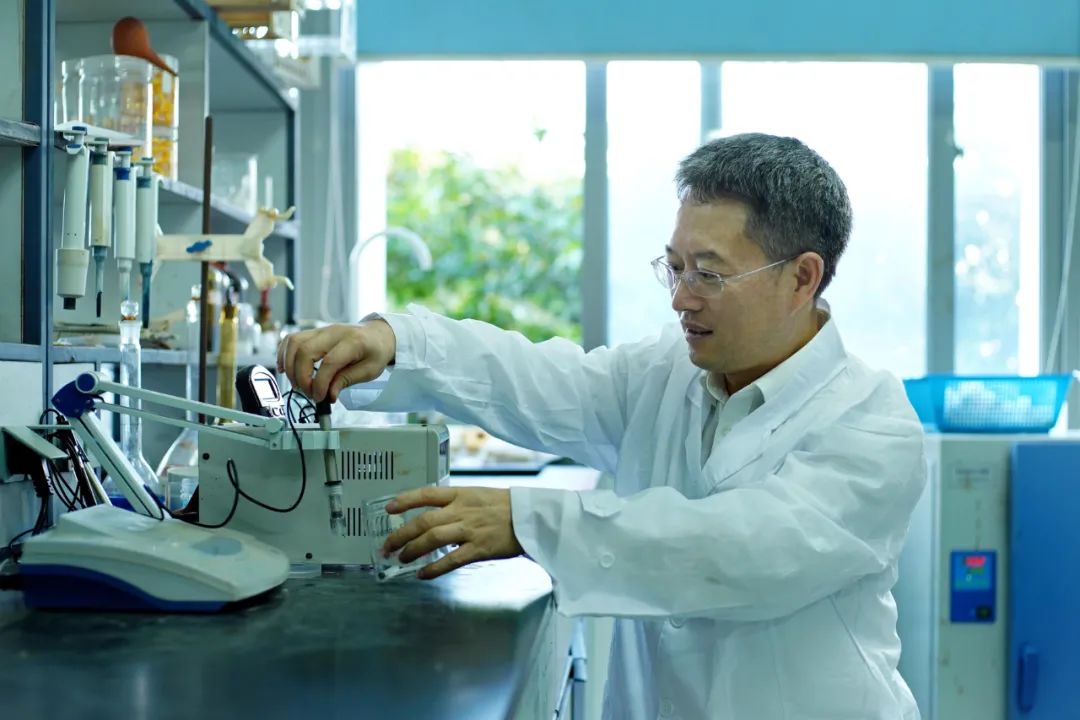 Xiao Yutang is a prominent expert and educator in wastewater reuse from the School of Environment of SCNU. He was awarded "China Water Craftsman" at the 2020 Qingdao International Water Conference.

As a leader of academic technology in his field, Xiao has been engaged in the research and development of water treatment for more than 30 years. He made outstanding contributions to China's environmental protection, especially in the prevention and control of water pollution. Throughout his career, Xiao believes that "scientific research is most valuable only if it can solve practical problems in water protection, serve enterprises, and serve the national economy."

A practical researcher

Xiao has solved hundreds of technical problems in water treatment such as involving textiles and petrochemicals. While reviewing the technical problems of several major projects in his career of water protection, he recalls the first major task undertaken in the second year of his PhD at Tongji University.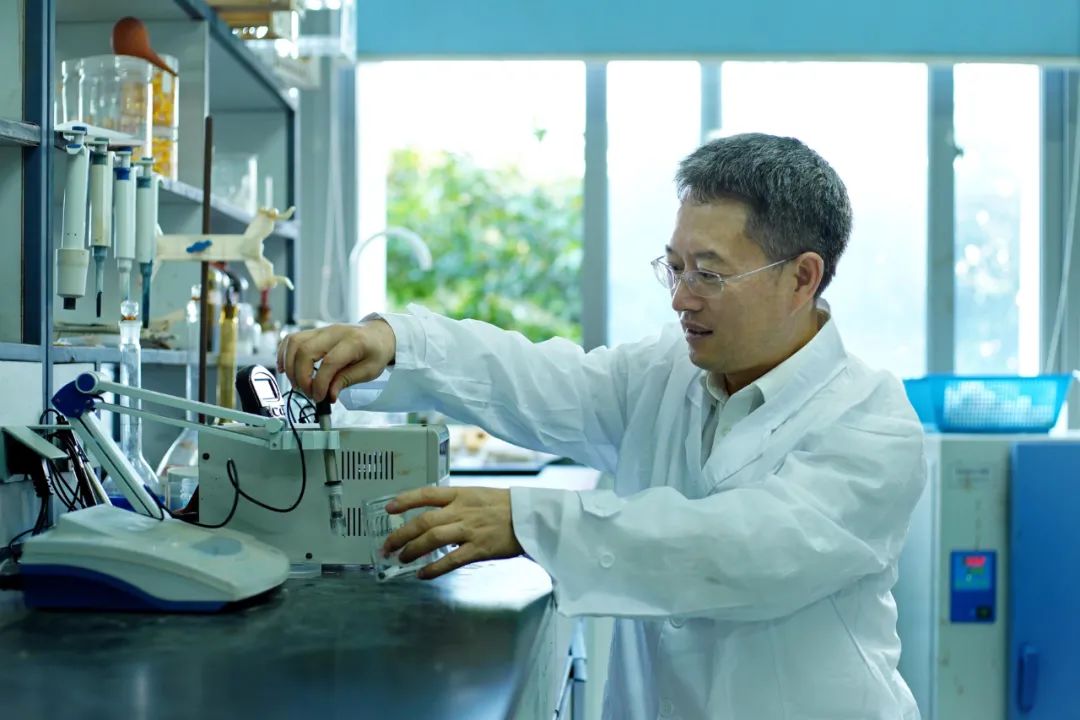 Professor Xiao in his laboratory

At that time, he was asked to help solve technical problems in the wastewater treatment project of the printing and dyeing plant of one company named Sujing Group in East China's Jiangsu Province, as the company knew that he had conducted similar research in the field.

The factory environment was very harsh then, and the sewage stank sky-high, he said. Besides, no domestic factory of the same type had upgraded the process of sewage treatment. In such work surroundings, the health of the workers could not be guaranteed. Recalling the difficult working conditions, he frankly said that the work of water production needs to carry forward the spirit of not being afraid of hardship, not being afraid of dirt, and not being afraid of tiredness. "Many problems cannot be solved solely with theories. You have to study on the spot to truly solve the problem."

After repeated research, Xiao found that the reason for the foaming in the factory was that the original process used biological aerobic aeration treatment as the main method. Many tiny bubbles were generated during the aerobic aeration treatment and formed a large number of bubbles under the action of surfactants. Xiao decided to modify the function of the conditioning tank first and add several anaerobic strains that were screened and domesticated to the tank. The conditioning tank was operated as an anoxic and anaerobic secondary process to eliminate the bubbles.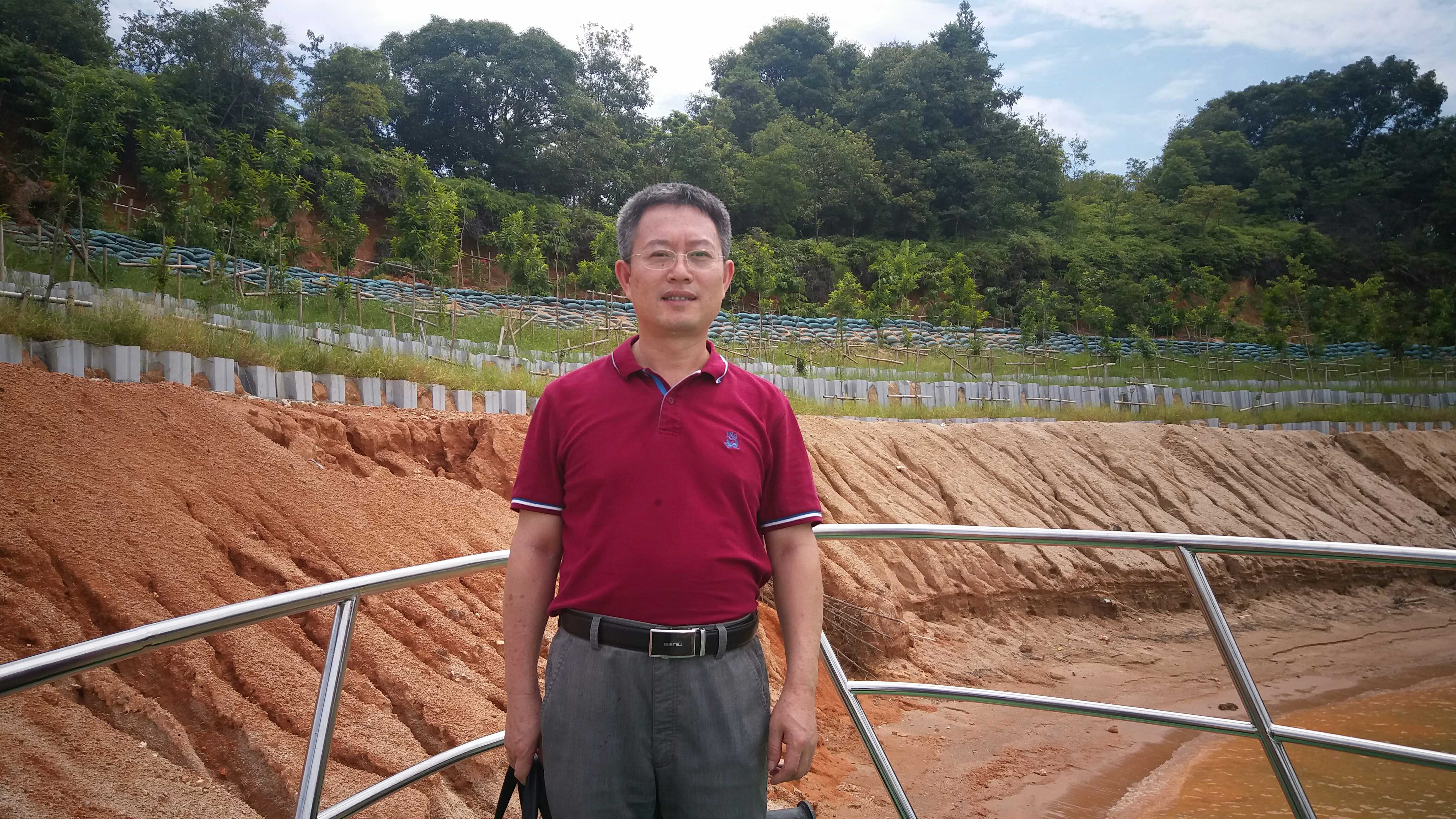 Professor xiao at the sewage treatment site
After a month of debugging and improvement, the foam in the factory was removed in one fell swoop. The macromolecular organic matter in the sewage was also decomposed, and the operability of sewage biochemical treatment was greatly improved. The comprehensive application of a variety of improved processes has continuously improved the pollution discharge status of textile printing and dyeing plants.

After more than three months, the textile printing and dyeing factory's first sewage discharge stably reached the first-class sewage discharge standard in nearby rivers. The factory and its surrounding environment were completely new, and the health of workers and residents in the basin was also guaranteed. The project was a complete success. It opened up a new path forward in the improvement of China's textile printing and dyeing wastewater treatment process.

"Without practice, everything will be futile." Xiao believes that in addition to mastering basic professional knowledge and scientific research methods, the most important thing is to integrate theory with practice. We must go to the sites to find and solve the problems.

A persistent dream chaser

Xiao's scientific research approach to solve technical problems is rooted in his childhood experience. During those years, his family's living conditions were difficult, and Yuan Longping's hybrid rice technology greatly improved the yield of the family's fields, which inspired the 8-year-old Xiao. Since then, he has developed a deep admiration for Mr. Yuan Longping from the bottom of his heart and is determined to become a scientist who can solve the practical problems of the common people and be beneficial to society like Yuan Longping.

Xiao Yutang, who is committed to making practical contributions to the people and society, has been studying environmental engineering during his master's and PhD education. At that time, this was a new major set up by only a dozen universities across the country, and there were few graduates in the country. There were few opportunities to communicate with and obtain guidance from seniors graduates. During his studies, he discovered the meaning of sewage treatment and determined to devote his life to overcoming various technical problems in sewage.

Perusing dreams is not easy, but in the solid accumulation of investigations and the innovative development of each technology and process, Xiao upholds the lean and dedicated ingenuity, solving the problems one by one. After thirty years of hard work, now Professor Xiao has made achievements in the field of water treatment technology and has become a veritable "water master".

An amiable teacher

As a master's and doctoral tutor, Professor Xiao does his best to educate his students. He gives them meticulous care and guidance in study and life, telling them to be prudent, careful and rigorous in scientific research. Professor Xiao's profound professional knowledge, rigorous scientific attitude, and work style of excellence have deeply influenced and inspired his students.

Nowadays, the development trend of the ecological environment industry is very fierce, and it has received strong support from national policies. Compared with the time when Xiao Yutang first set foot in the world of environmental protection, it has undergone earth-shaking changes.

With better teaching conditions, Xiao Yutang, who has changed his role as a mentor, is also using his own methods to cultivate a group of better water-protecting successors. "Whether it is scientific research or talent training, the ultimate goal is to form social productive forces, and thereby generating social benefits. Such scientific research and education are meaningful." On the road of water production for many years, Xiao Yutang is well versed in the importance of the practical combination of scientific research and production. Therefore, we also cultivate and demand our own students with this concept, he said.
Professor Xiao and his students
"Mr. Xiao is a down-to-earth person who seeks truth from facts. He believes that the realization of engineering applications is the ultimate goal of scientific research. This is also the concept that Mr. Xiao has been practicing. When we encounter difficulties, he will also patiently help us solve problems." said Xiaohui Wang, a student of Professor Xiao.

Faced with the title of "Great Water Craftsman", Xiao Yutang believes that this honor is both an inspiration and a spur. The recognition of his achievements in scientific research and practice over the years is the greatest source of his passion for work. He will also guide and encourage more students in their majors, cultivate a sense of social responsibility, face difficulties directly, and be a pioneer of technological innovation in the field of environmental protection in the new era.

---
Source from SCNU News Agency
Translated by Wen Jie
Proofread by Edwin Baak
Edited by Li Jianru
What to read next: