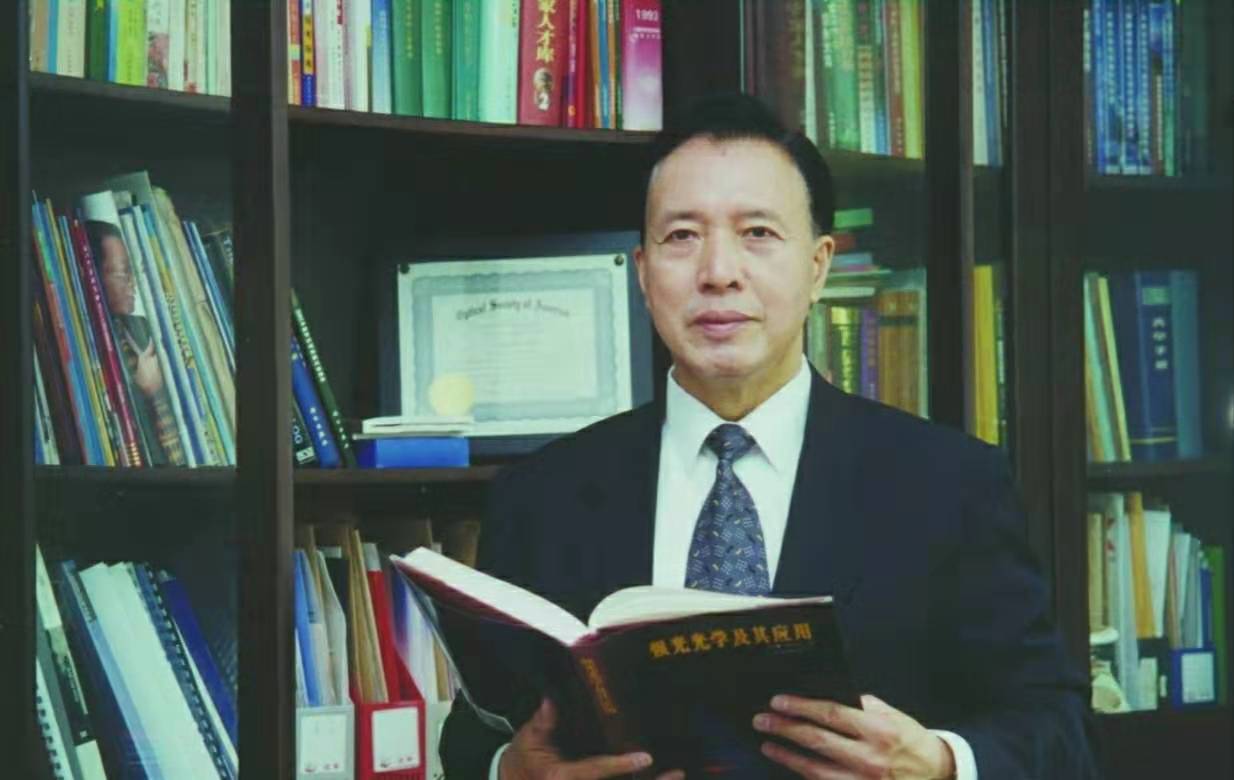 Liu Songhao, a famous optics and laser expert in China, is an academician of the Chinese Academy of Sciences. He was the president of South China Normal University, the dean of the School of Information and Optoelectronic Science and Engineering and a senior member of the Optical Society of America (OSA).

As one of the important pioneers in the field of laser in China, Liu Songhao, with his amazing talent, has made a great contribution to the development of the field of optics and laser both at home and abroad.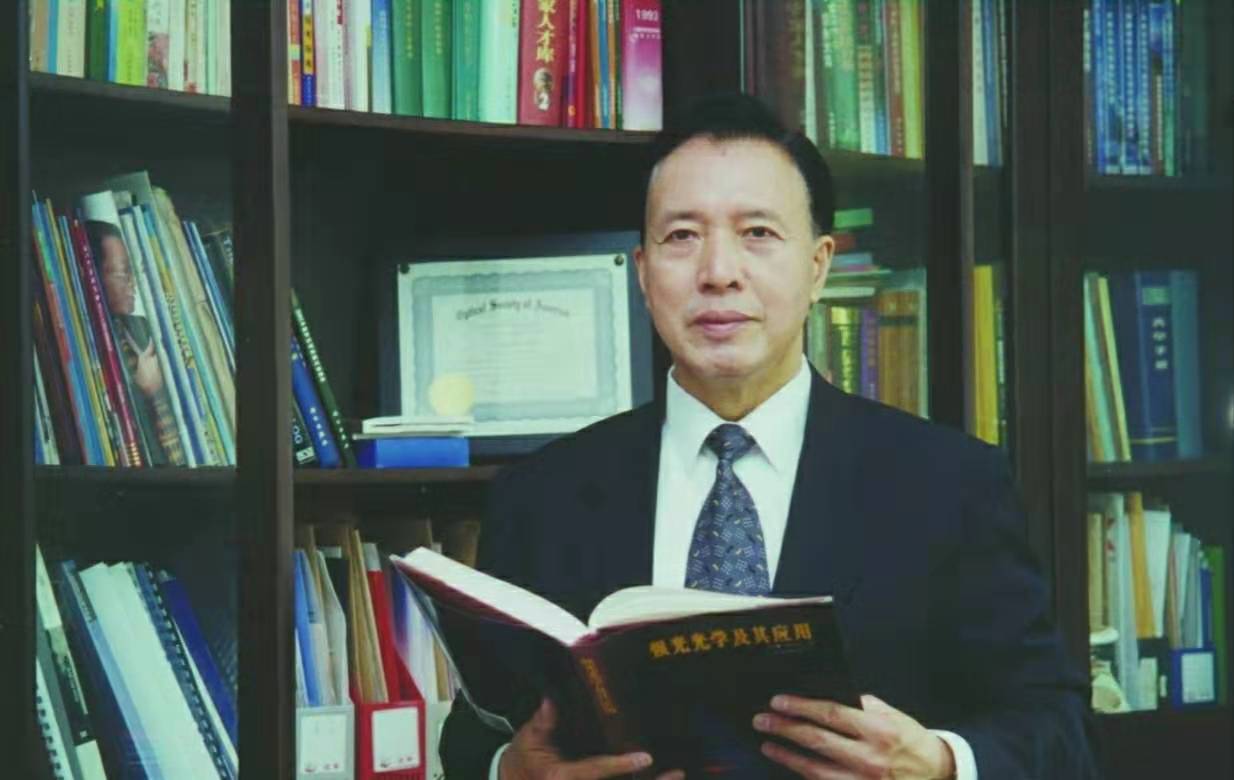 Keep going ahead

"Innovation is the only mission for scientists." This sentence explains Liu's lifelong pursuit.

In the 1960s, Liu made important contributions to the development of China's laser field and laser application science. He participated in the research of laser studying and successfully developing China's first batch of lasers. Later, he developed the application of laser in national defense and military affairs, and carried out basic research on laser weapons.

More importantly, he combined various fields of study and applied the theory of optics to other fields, such as the application of laser and laser spectroscopy in biology and medicine. Through this application, he first detected two-photon induced fluorescence generated by protein molecules at room temperature, found the marked Raman line in the Raman spectrum of blood porphyrin derivatives and developed a PE detection and luminescence image observation system with ultra-high sensitivity.

He also applied laser technology to agriculture so as to improve rice cultivation and increased fish and shrimp production. With the development of science and technology, he even found new ways to apply laser and nonlinear optics in communication technology.

In the 1980s, Liu established the first open laboratory of laser spectroscopy in China. He has made many international leading scientific research achievements in nonlinear spectroscopy and photosensitive cancer mechanism research, and won the National Prize for Progress in Science and Technology.

Developing optics at SCNU

In 1951, Liu Songhao graduated from the Guangdong Liberal Arts College (the former name of SCNU between 1950 and 1951) with honors and was recommended to work at the Chinese Academy of Sciences.

In 1986, at the invitation of Wang Pingshan, the vice governor of Guangdong Province and former party secretary of SCNU, Liu returned to South China Normal University to serve as the vice president. It was also in this year that he founded the optical discipline and established the institute of quantum electronics at SCNU.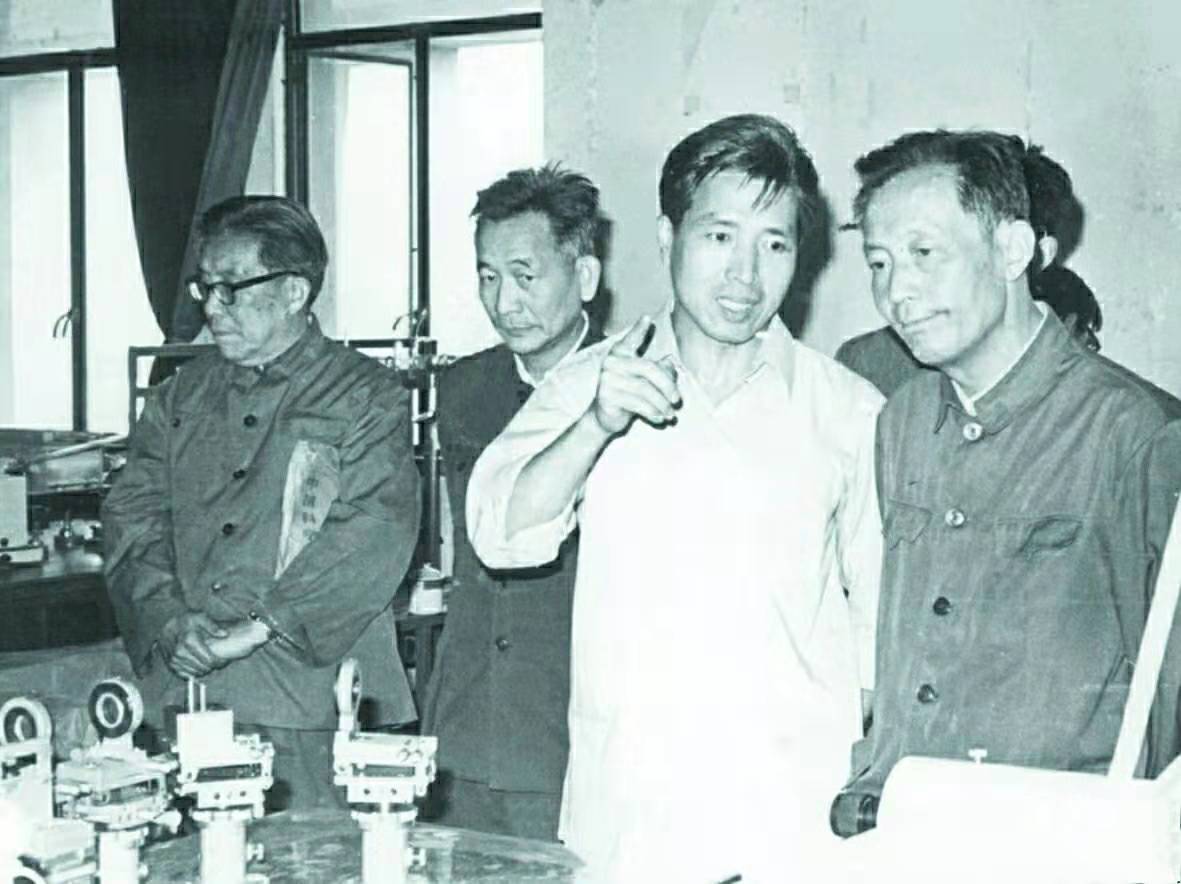 Liu Songhao(second from right)
At that time, the optical teaching environment was harsh: no equipment, no money and no talents. Liu had to start from scratch. After borrowing an office from the physics department, he invited not only experts from the Chinese Academy of Sciences, but also Chinese talents from foreign countries like Japan, the United States, the United Kingdom,etc., to develop optics at SCNU together.

At the same time, as one of the first doctoral supervisors in China, he cultivated a large number of postdoctoral and doctoral talents. Through this work he gradually opened the way for SCNU's optical development.

In July 1987, Liu was officially appointed as the president. In 1989, the first laser life science laboratory was built at SCNU, and two years later it became a key laboratory of Guangdong Province. Also in 1991, Liu established China's first post-doctoral research station focusing on instruction toward an optical biology degree.

Under the guidance of Liu, the optics discipline has achieved a rapid development at SCNU. After 16 years of hard work by all the teachers and students, SCNU's optics finally became a national key subject in 2002. In 2007, the science laboratory became a key laboratory of the Ministry of Education, with research equipment worth forty-five million yuan, a seven-thousand-square-meter experimental base, and the interdisciplinary cooperation of experts from physics, laser, biology, medicine and other fields aiming at innovative research in cutting edge science.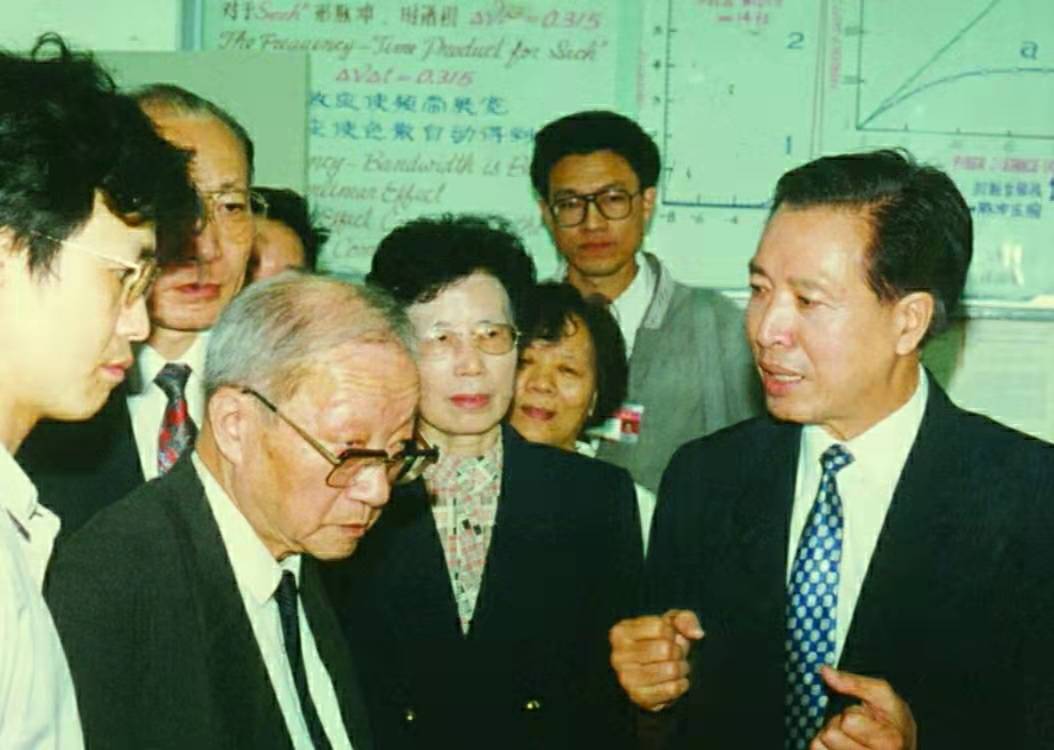 Liu Songhao(first from right)
Fruitful outcome

As one of the first batch of doctoral supervisors in China, Liu has cultivated a large number of high-quality scientific and educational talents: a total of 125 postdoctoral, doctoral and master degree students.

Liu has published more than 400 papers in all. Since 1995, he has published two monographs and 72 papers, of which more than 40 papers have been included in renowned journals such as SCI, EI, CA and ISTP.
Liu's important contribution to the development of Guangdong optoelectronics high-tech and the cultivation of high-level scientific and educational talents has been highly recognized by the people. In 1998, he was awarded the first prize for Outstanding Contribution to Science and Technology of Guangdong Province and the title of "Expert with Outstanding Contribution to Guangdong Province". In 2000, he was awarded the honorable title of "Model Worker of Guangdong Province". Due to his important contributions in China's optical and laser research, he was elected as an academician of the Chinese Academy of Sciences in October 1999. In 2001, he won the National May 1 Labor Award.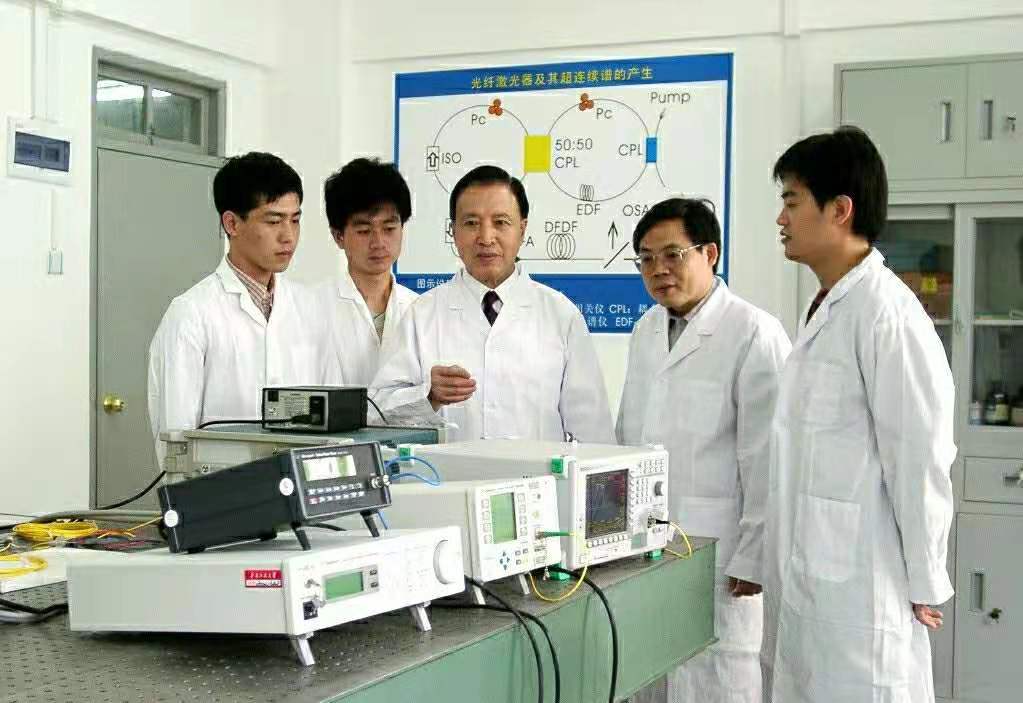 Liu Songhao (third from right) on working
---
Source from the Wechat Official of SCNU and the Alumni Association Education Development Foundation

Translated by Jiang Xiaohua
Proofread by Edwin Baak
Reviewed by Li Jianru
What to read next: