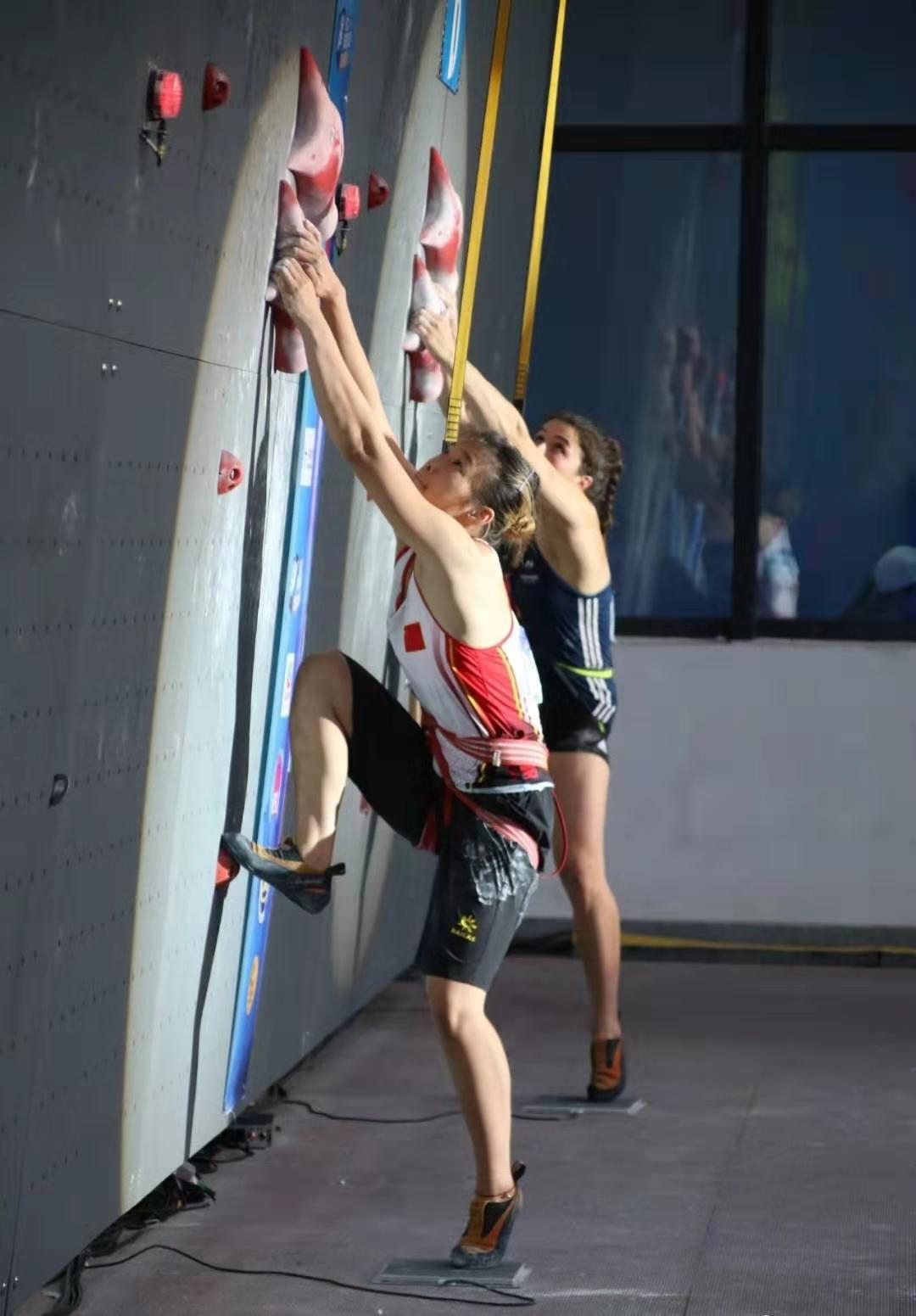 "Climbing is fun," thought 8-year-old Song Yiling when she first saw someone climbing in front of a mall. Song first knew rock climbing in 2008 and eleven years later, she won the women's speed climbing championships for three times at the IFSC (International Fedration of Sports Climbing) Climbing World Cup in Moscow (Russia), Chongqing (China) and Chamonix (France).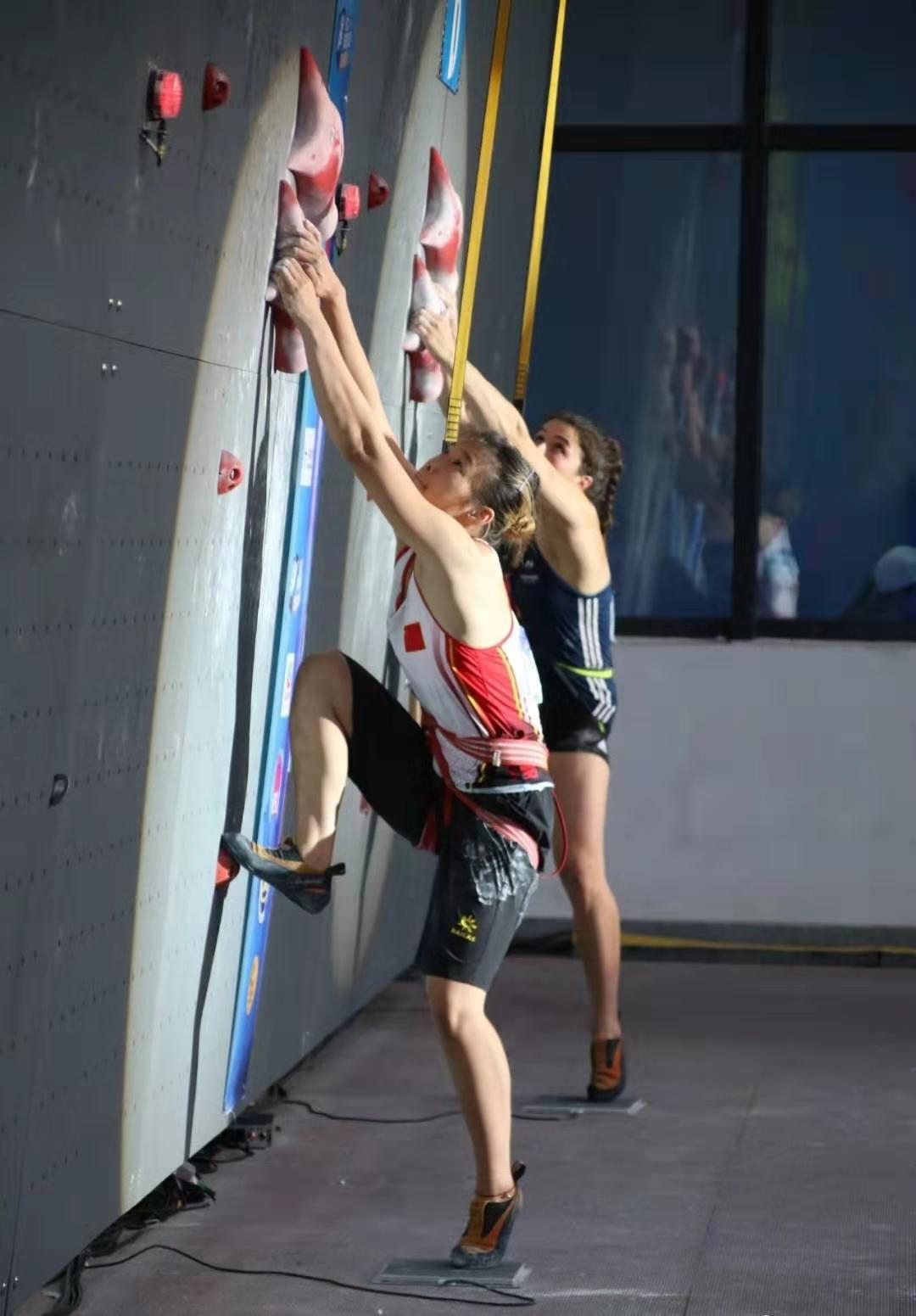 Song Yiling in the competition.
The perfect transformation from "difficulty" to "speed"

Song Yiling's climbing path was not plain sailing. In the second half of 2016, Song was officially admitted into the national team. At that time, she was overweight as a professional athlete. The coach asked her to lose a certain amount of weight within a given time or she would be "dismissed". Therefore, at the age of 15, Song began her weight loss program. She trained very hard every day, but did not dare to eat much food. Even the dishes had to be rinsed in water before eating.

Because of her weight, Song was not suitable for difficulty climbing at first. "She has a talent for climbing. Different from other kind of sports, rock climbing requires not only the route you choose, but also the way you finish it. How to do it quickly and efficiently? This really counts. Song has a good control of her body and can make full use of it" said her coach Zhang Ning. Later, Zhang decided to let her try speed climbing, for which Song had showed talent previously.

After the transformation, Song needed to adapt to the high-frequency and high-intensity training life of "Training for three days and rest for one day. Training for one or two hours in the morning and five hours in the afternoon". Through hard training, Song gradually showed more potential in speed climbing. Later, Song's achievements in speed climbing also illustrate the success of this transformation.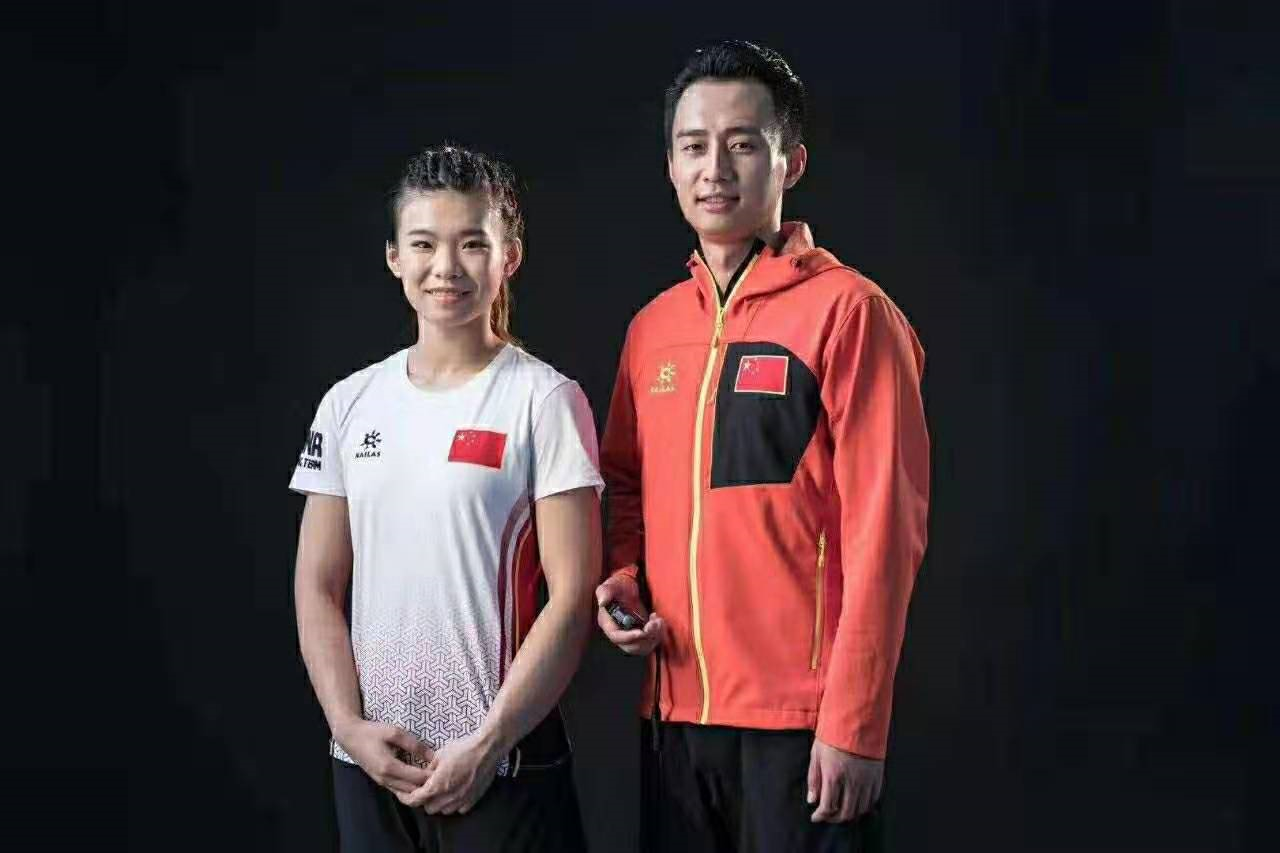 Song Yiling and her coach Zhang Ning.
New title: world record holder

In 2017, Song Yiling won the gold medal of the women's speed climbing event (group A) of the Asian Youth Sport Climbing Championship and the silver medal of the women's speed climbing event of the Climbing Youth World Championships. Together with He Cuilian, Ni Mingwei and Qiu Haimei, she also won the bronze medal in the women's sports climbing speed relay event at the 2018 Asian Games in Jakarta. In 2019, Song had a fruitful year.
In the 2019 IFSC Climbing World Cup held in Moscow in April 12, Song defeated the record holder Iuliia Kaplina (Russia) and the defending champion Anouck Jaubert (France) with fastest 7.38 seconds in the speed climbing event. That was the first time that she won the championship of the IFSC World Cup. She recalled her feeling as being really stupefied and filled with shock.

Then in April 26, Song won the first prize again in the 2019 IFSC Climbing World Cup, in Chongqing. She even broke the record set by the Russian climber Iuliia Kaplina (7.32 seconds) and created a new world record for woman speed climbing with 7.101 seconds. It was an incredible moment.

On July 12, Song won her third championship in the IFSC Climbing World Cup, in Chamonix. With her previous champion experience and hard training, she was less surprised this time but felt more amazed by it.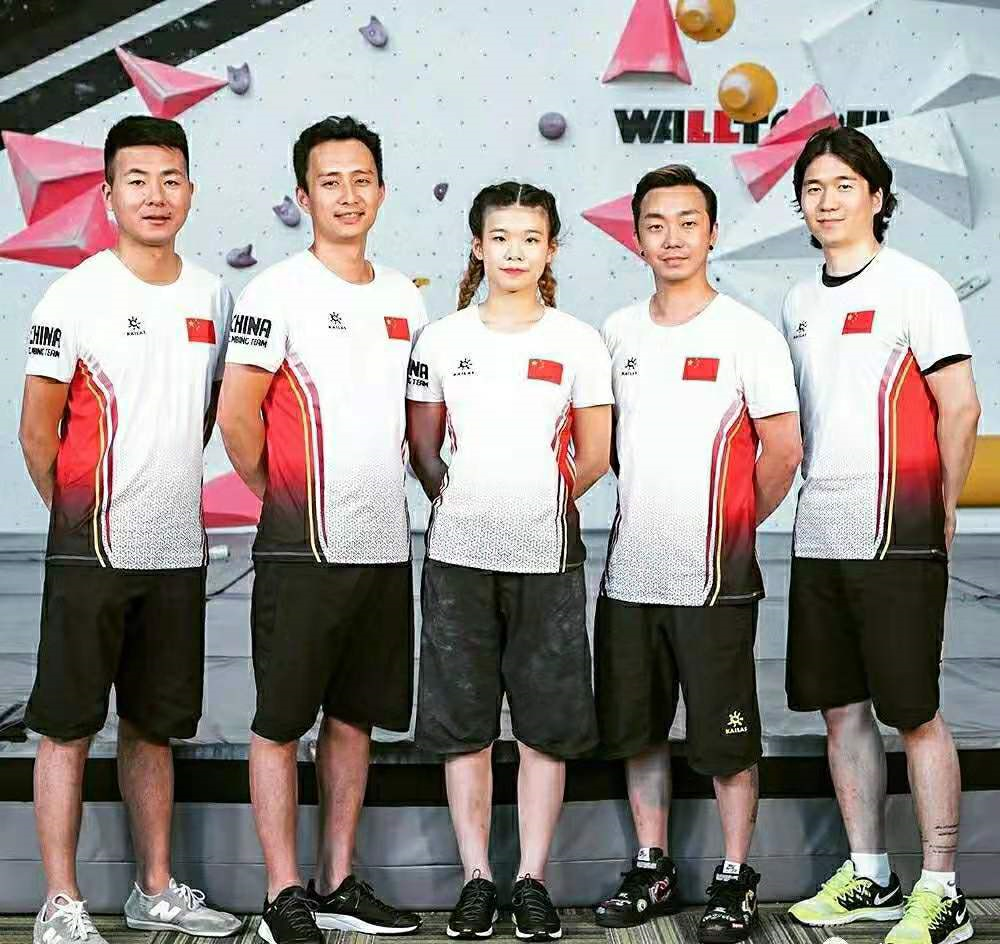 Song Yiling and her team members.
New beginning: study in SCNU

Song Yiling was enrolled in SCNU in September this year as a freshmen majoring in physical education in the School of Physical Education & Sports Science. With the help of her family, Song made a decision to choose SCNU, whose discipline of physical education has national influence. As for the future study and training, Song said she needed to focus on preparing for the Tokyo Olympics so that she could hope to achieve good results and win glory for China.

From the time when she first knew rock climbing in 2008 to the time she won three world championships in 2019, looking back on her persistence and efforts over the years, Song felt that it was hard for her to explain why she has been holding on to it till today: "Maybe it was because of my love for climbing. I felt that rock climbing had become part of my life." In the future she will compete in the world championships and prepare for the 2020 Tokyo Olympics.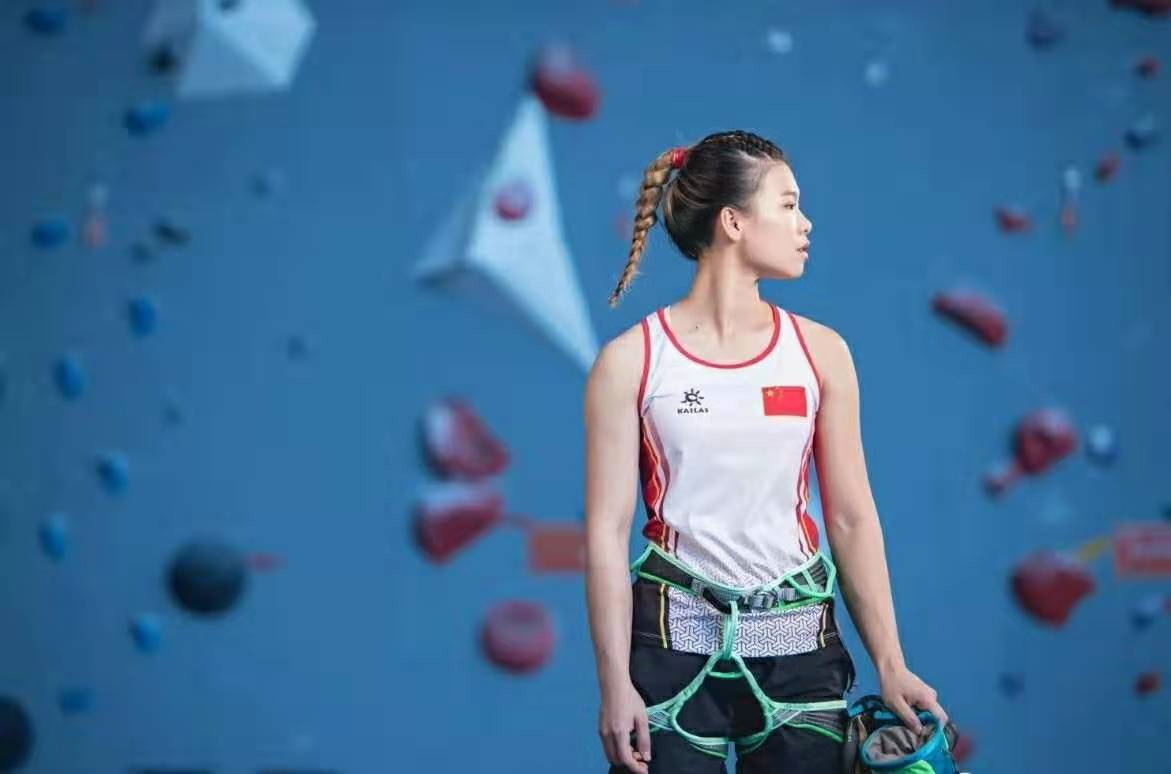 ---
Source from the Wechat official of SCNU
Written by Jiang Xiaohua
Proofread by Edwin Baak
Reviewed by Li Jianru
What to read next: